Muy buenas lectores de hive, espero que estén bien.
Hello again Hive readers. I hope you are well.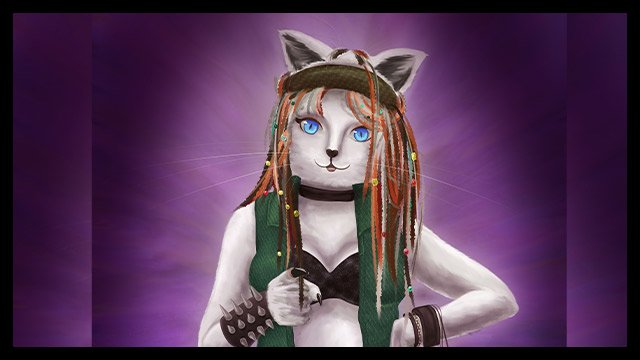 Hoy les quiero compartir el último dibujo de la serie de los furros, la 'cool Kitty Millie' y probablemente ¡la última ulustración del año!
Today I want to share with you my last piece of the trilogy of the anthro characters, the 'cool kitty Millie, and also the last illustration for this year!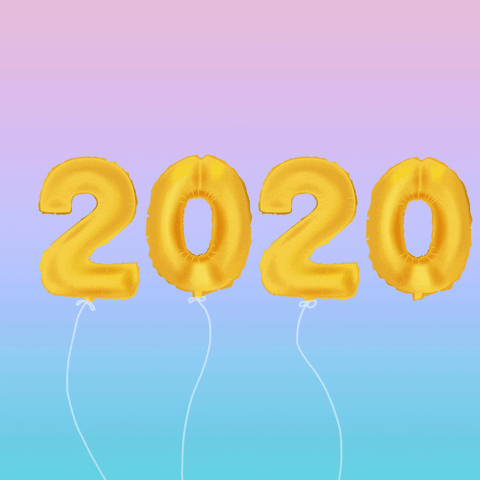 Fuente/Source

Esta obra fue bastante menos frustrante que la primera y la segunda. Se trata de una ilustración de Millie, la pareja/novia de Karl.
This piece was less frustrating and problematic than the first and the second piece. It is about a single half-body portrait of the character Millie, the pairing/couple of Karl.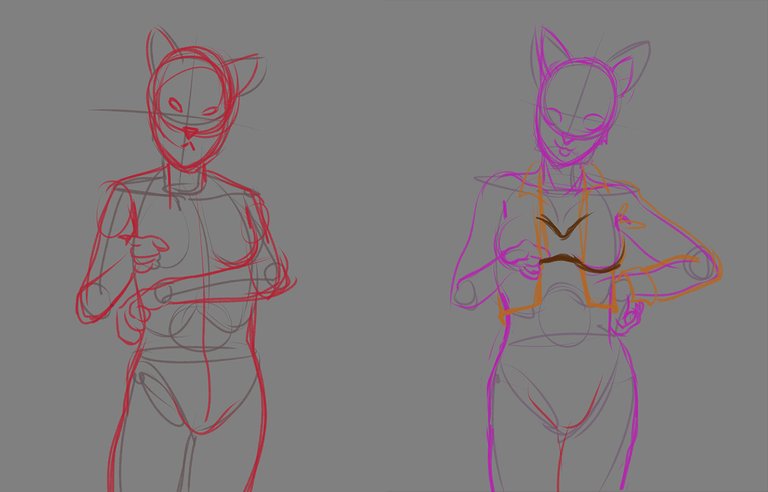 Mi idea con esta pieza era hacer una versión homóloga de la primera pero con más feminidad.
My intention was to make a homolog piece from the first painting but more feminine and delicate.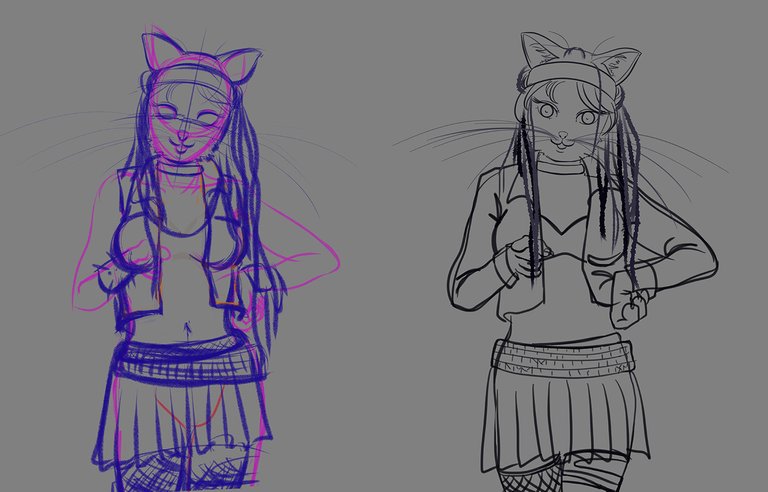 Hice dos versiones de bosquejo y varias versiones de ropa para que escogiera.
I did 2 sketches and many versions of the clothes for the client to choose from.
El cliente escogió la versión con menos ropa.
The client chose the one with fewer clothes.

🎨 Este es el proceso general. / This is the general process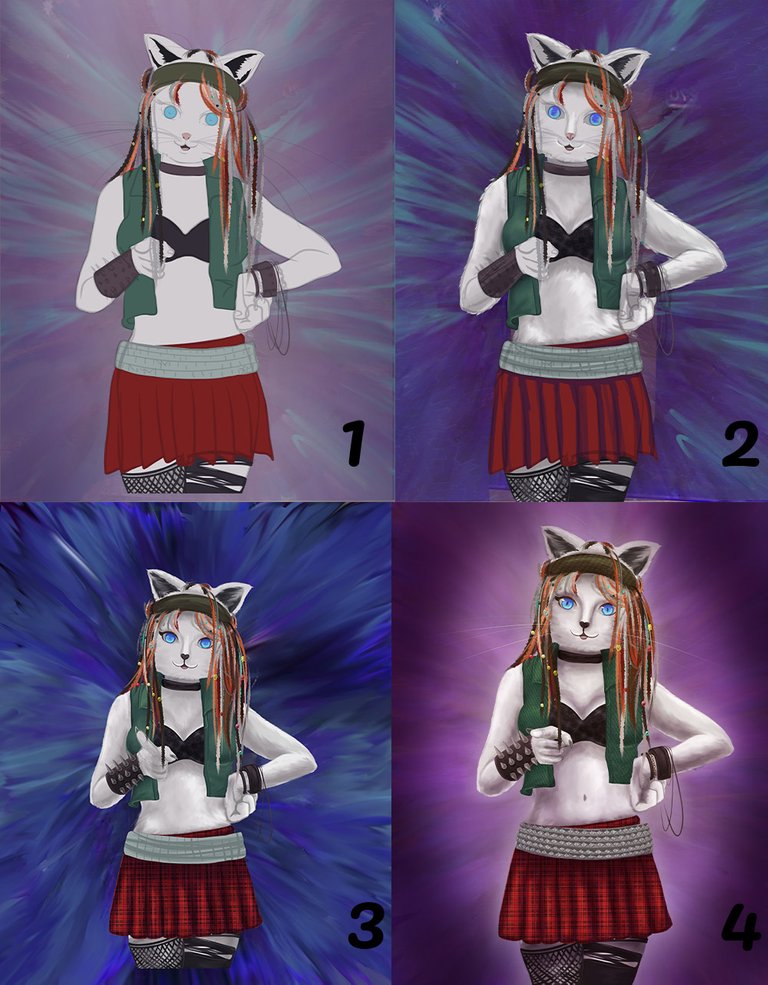 😺 Y este es el resultado final / This is the final result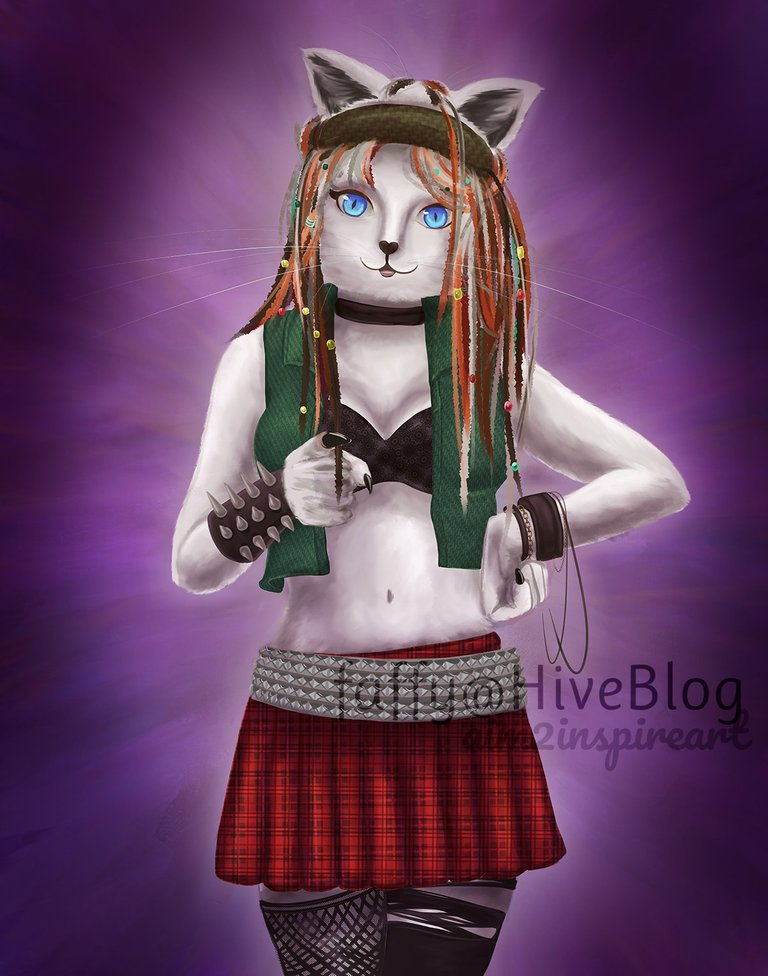 ✨Detalles de la pieza / Close-ups of the painting 💖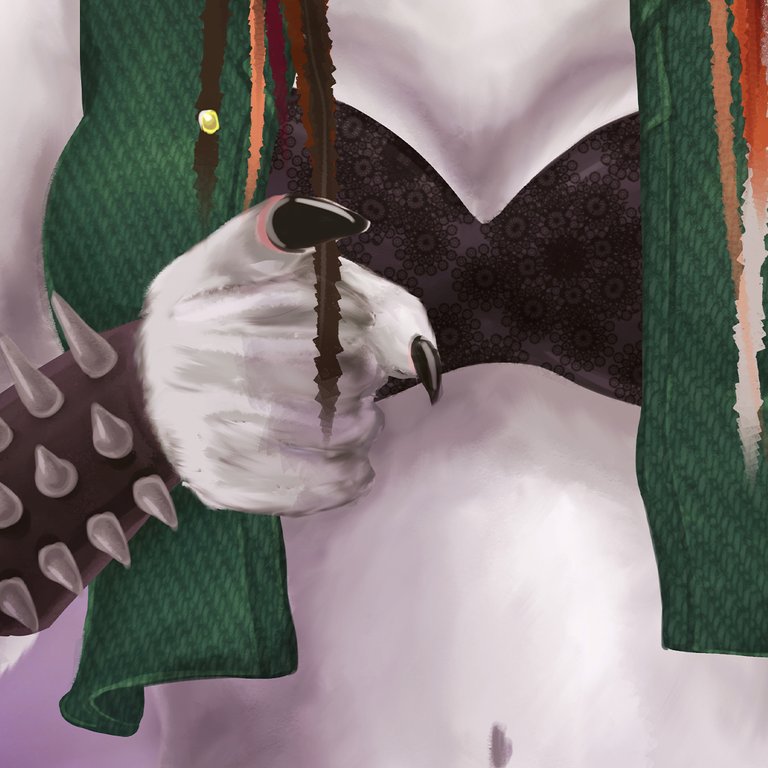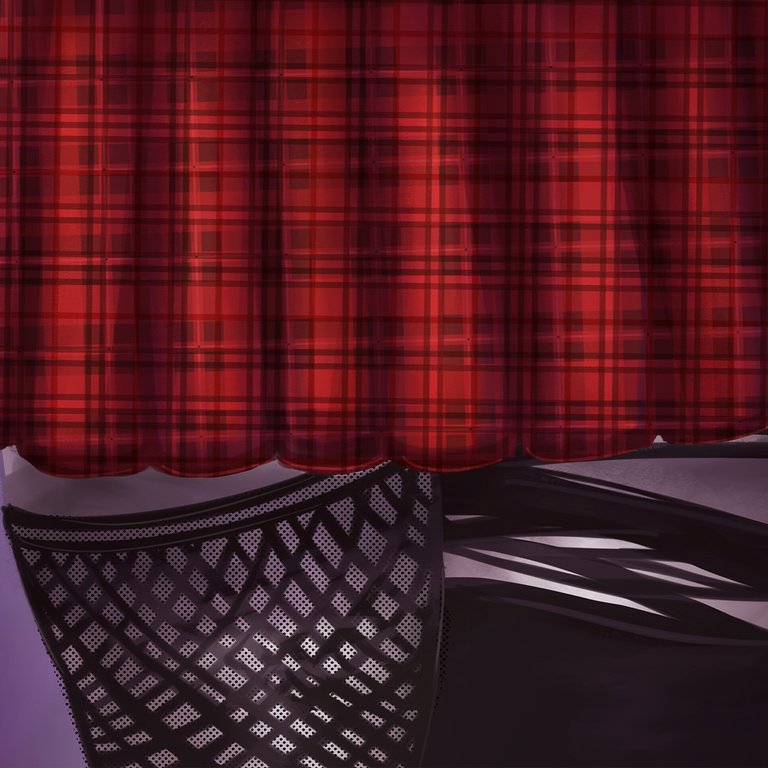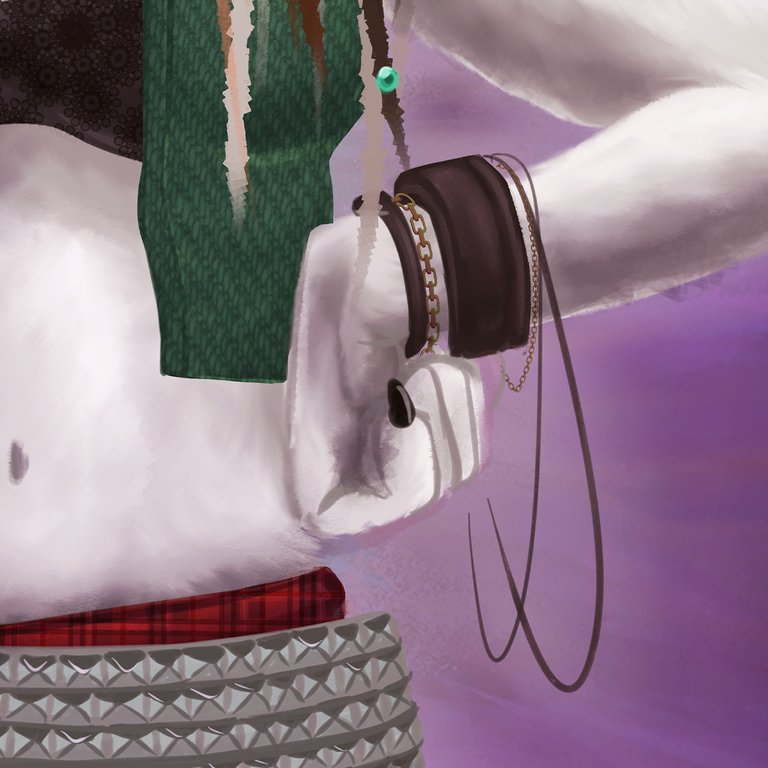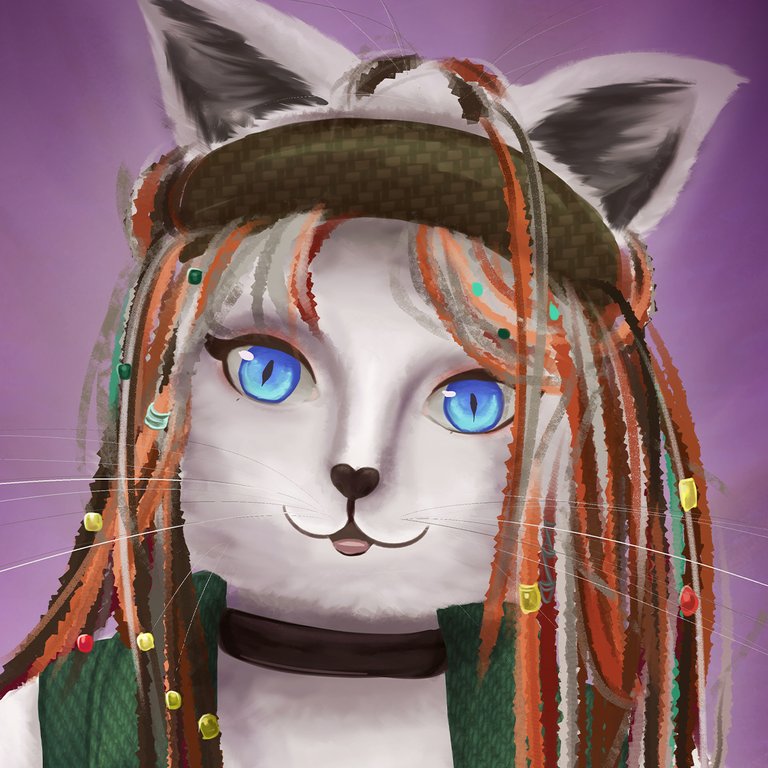 Detalles:
Tamaño: poster de 22x28 pulgadas
Medio: digital usando Clip Studio Paint
Details:
Size: Poster 22x2 inches
medium: digital using Clip Studio Paint.

Espero que les guste la pieza! Le puse mucho esfuerzo.
Nos vemos en un próximo post
I hope you like the piece. I made my best to make her look good!
I hope to see you again soon!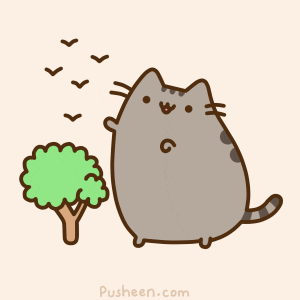 Fuente/source
---
---
Si quieres ver más cosas así, puedes seguir mi blog, este en hiveblog o seguir mis redes sociales.
If you want to watch more stuff like this, you can follow my blog here on Hive blog or follow my social media.