Buen día día amiwos de Hice. Espero que lo estén pasando bien.
Hoy les quiero compartir algo que hice hace poco, es la pieza más grande y más frustrante que he creado en mucho tiempo. Te invito a quedarte un rato si quieres saber porqué fue tan frustrante.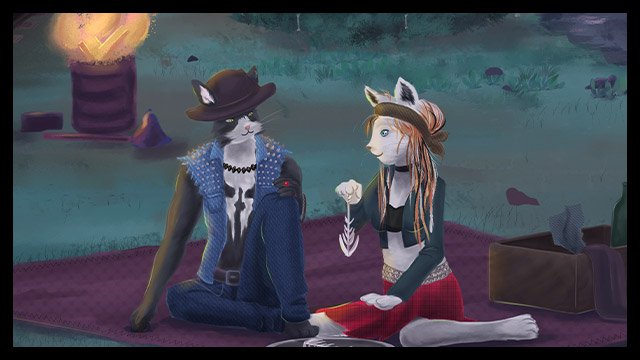 PD: There is an english version after the Spanish version! Jump there if you want to read this post in English!

A mí me gusta hacer comisiones, me ayudan mucho a poner comida sobre la mesa y pagar la renta, pero hay ocasiones dónde los clientes son 'especiales', por decirlo de una forma y no siempre es paz y felicidad.
Les voy a contar un poco de qué va la obra. Hive es en parte mi blog personal, así que me voy a descargar un poco.

Se trata de dos personajes, uno es el que he compartido anteriormente el 'Cool cat Karl' y su novia/pareja la 'cool Kitty Millie'. La idea es que estos personajes tuviese una cita en un lugar por no menos dudoso en las afueras de una cuidad, donde hay un lago y un árbol de navidad ¿por que? bueno porque es diciembre y época festival o algo así porque en si el árbol de navidad debía lucir bien gótico con calaveras, huesos y sangre, adornado con una estrella de 5 puntas arriba del todo. Adicionalmente debía añadir un ferrocarril andando por la izquierda conducido por fantasma larguiducho, todo esto en un ambiente nocturno, con la luna brillando en el medio del cielo y que esta fuese una calavera amarilla brillante.
Todo esto suena a algo sacado de la mente de alguien en la droga más pura, pero bueno, de eso va la cuestión.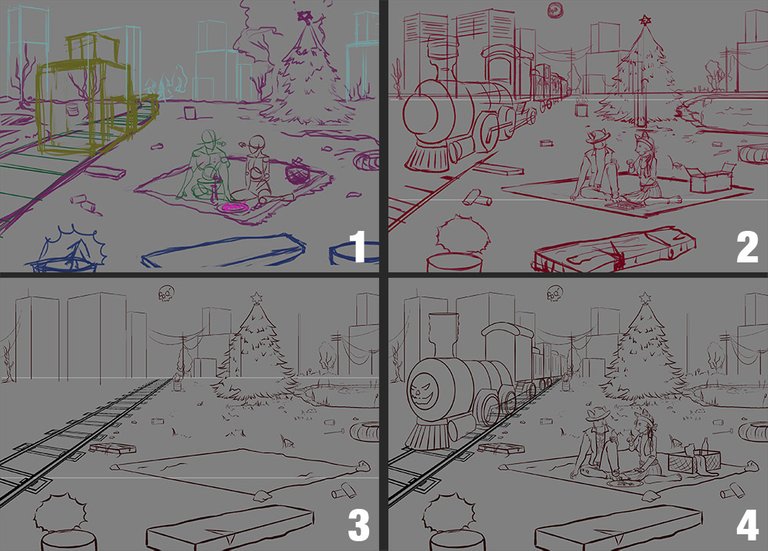 Añadido a eso, la ciudad debía lucir en ruinas, más un balde de combustible quemándose, el ferrocarril debía tener un diseño específico, además del inmenso tamaño del lienzo, un poster de casi 2metros hicieron la pieza difícil.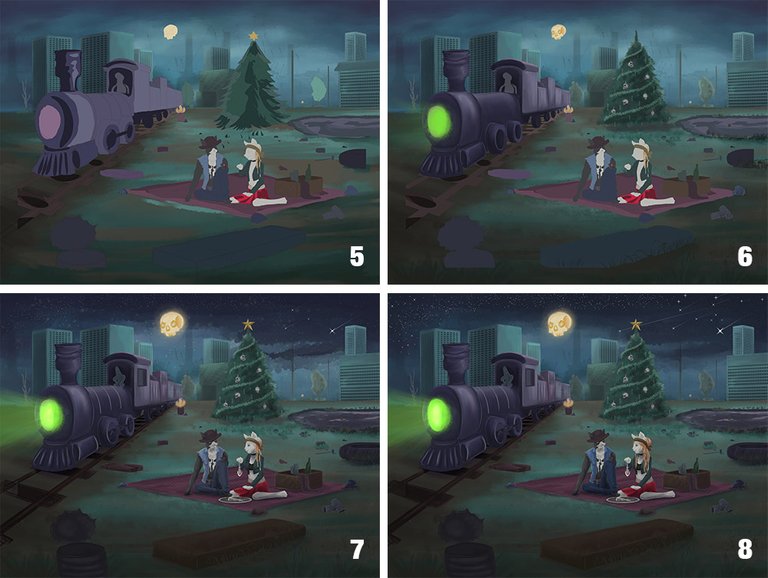 No crítico en absoluto la imaginación del cliente, pero este men se destacó con las exigencias.
No conforme con todo lo anterior, ya cuando la pieza estaba considerada como terminada, el señor me pidió modificaciones.
De dos a tres es lo normal de modificaciones aceptables, pero este tipo, como su mente va a mil por hora, a cada rato se le ocurría algo nuevo. Las modificaciones se extendieron hasta 9. Se sentía mucho que improvisaba sobre la marcha.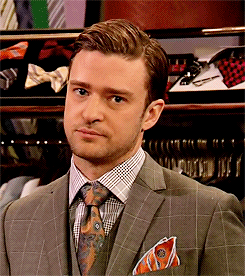 Fuente
Ediciones extras: Añadir más estrellas al cielo, agrandar el tamaño de la luna, poner estrellas fugaces y que estás pareciera que cayeran sobre el árbol, quitar la ciudad en ruinas que tanto me había gustado, quitar las estrellas alrededor de la luna, ponerle los detalles a la ropa de Karl, añadirle más rastas a la chica, cambiar de posición el barril incendiandose, modificar la opacidad del conductor fantasma, arreglar el faro verde la luz del tren, disminuir el tamaño de los árboles del fondo x.x

Los cambios me los pedía cuando ya renderizada la pieza, uno por uno durante varios días. Todo un drama.

Hasta al final tuve que hacer varias ediciones porque el men necesitaba la misma pieza en diferentes tamaños. La PC se crasheo varias veces, el programa colapsaba y se cerraba, sin mencionar la constante sensación de que el proyecto no terminaba y no importara lo que hiciese, no iba a satisfacer. Siempre iba a haber un cambio. Fue un auténtica experiencia frustrante.
Pero bueno, en fin.
Así ha quedado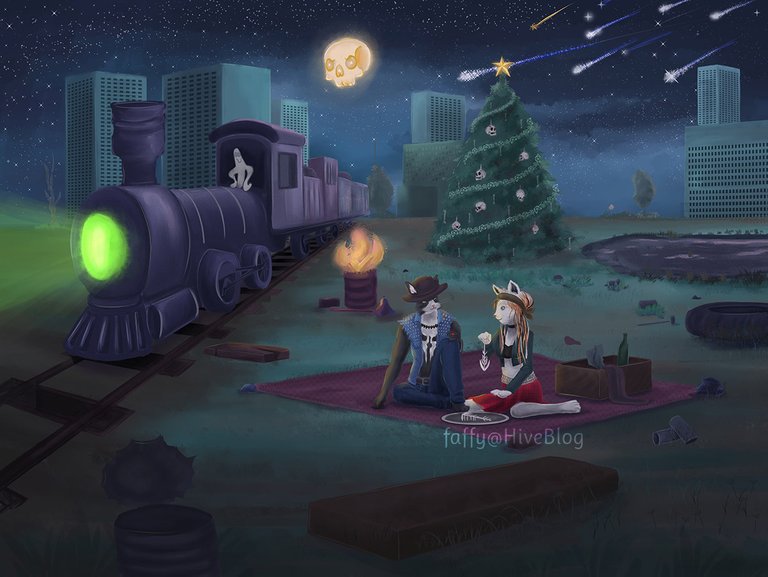 Proceso general de la obra
🐈 - Detalles de la obra - 🔥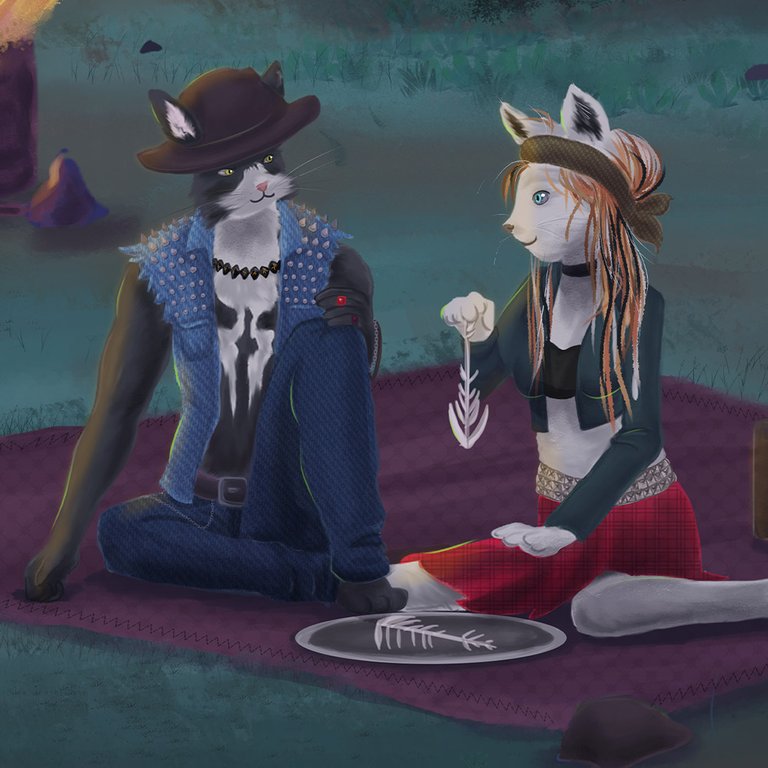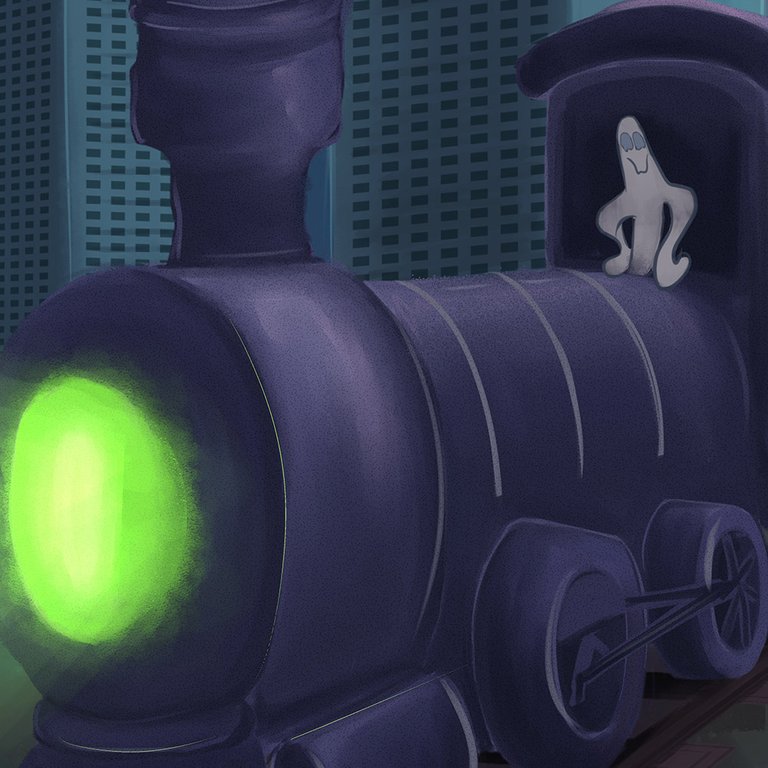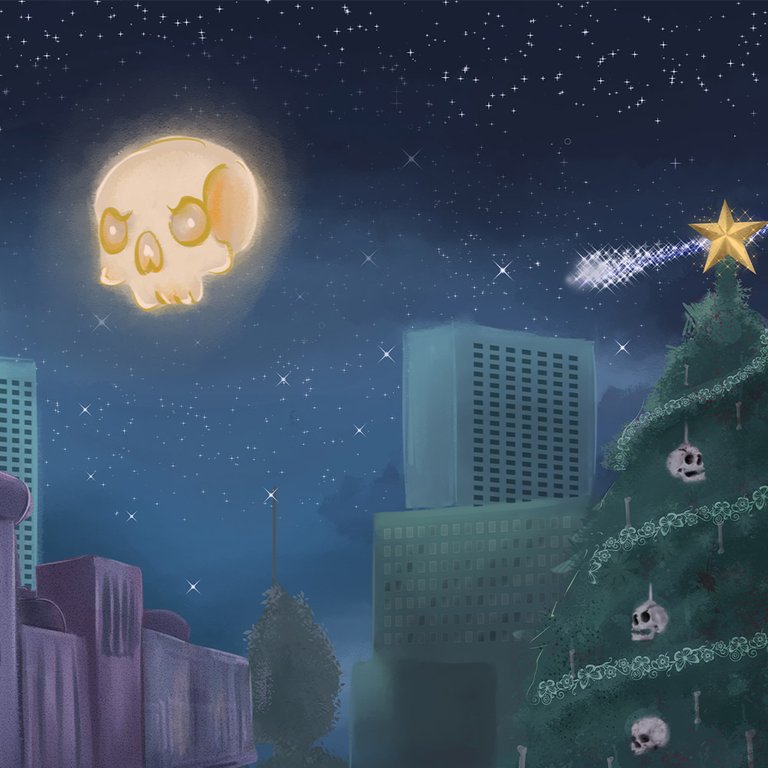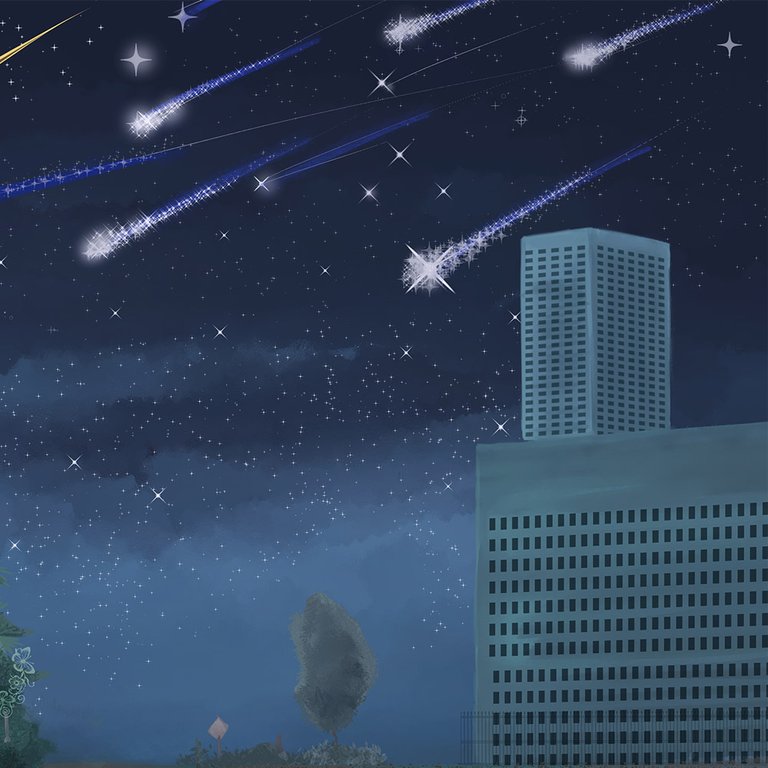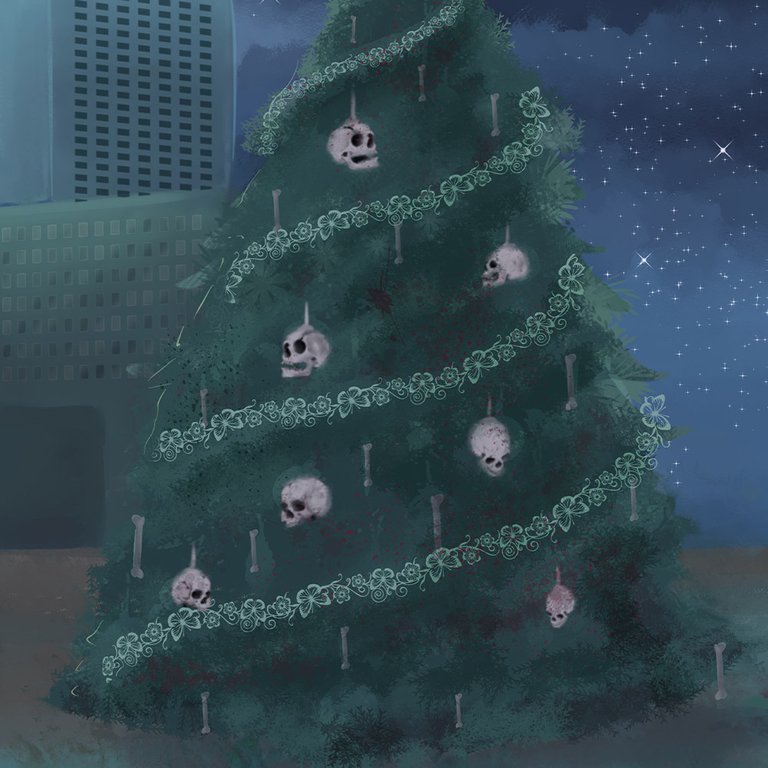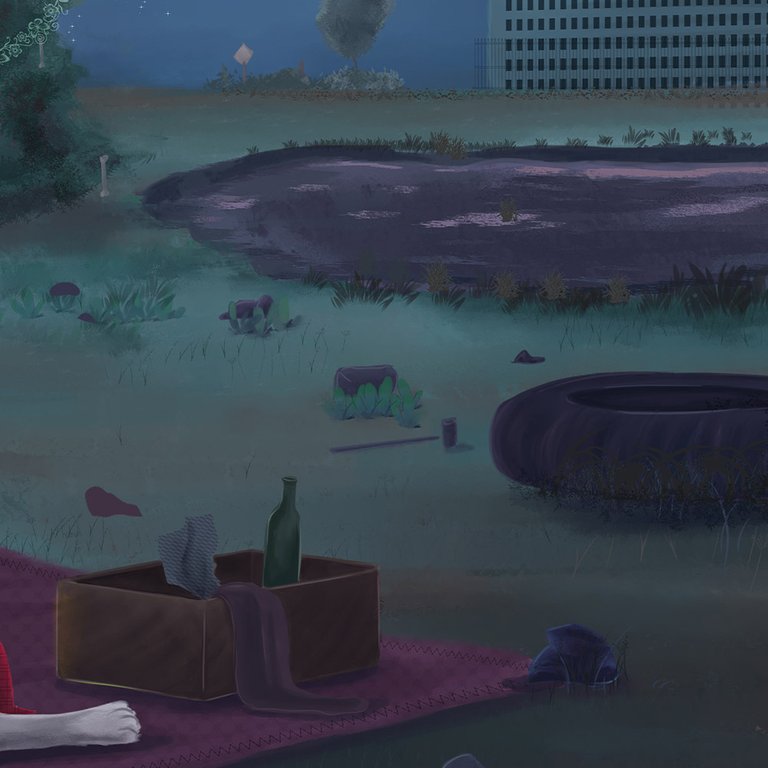 Ustedes ¿qué opinan?, hice lo mejor que pude.
Detalles:
Tamaño: poster 48x36 pulgadas o 1.2x0.9 metros
Medio: digital usando Clip studio paint.

Muchas gracias si llegaste hasta aquí y haber leído mi experiencia. La proximo prometo traer una experiencia más feliz. 🙂
Espero nos veamos en un próximo post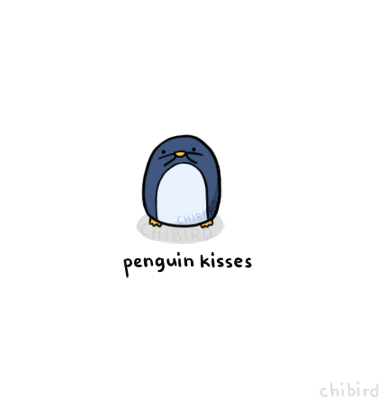 Fuente
---
---
Si quieres ver más cosas así, puedes seguir mi blog, este en hiveblog o seguir mis redes sociales.






Picnic with ghost train in a wasteland side city
Good day Hive readers. I hope you are having a good time.
Today I want to share with you something that I did recently, it is the biggest and most frustrating painting I have done in a long time. I'd like to invite you to stay a while if you want to know why it was so frustrating.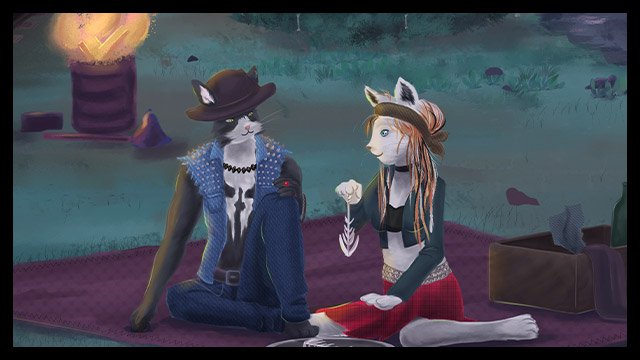 I like to make commissions, they help me to put food on the table and pay the rent, but sometimes exists some clients that are 'special', for say it in some way and it is not always peace and happiness.
I'm going to tell a little about what this piece is about. Hive is a personal blog and a happy place to let my thoughts run, so I'm going to relieve myself a little.

There are two characters, one I have shown previously, the 'Cool cat Karl' and his girlfriend /partner the 'cool Kitty Millie'. The idea is these characters had a date in a place, kind of doubtful, on the outsides of a city, where there are a lake and a Christmas tree. Why? Because it is December and festive times come or something like that because the same Christmas tree should look very goth with skulls, bones, and blood, adorned with a 5-pointed star at the top. Additionally, I had to add a railway going through the left led by a lanky ghost, all this in a nocturnal environment, with the moon shining in the middle of the sky as a bright yellow skull.
All of this sounds pretty crazy, but that is the topic of the piece.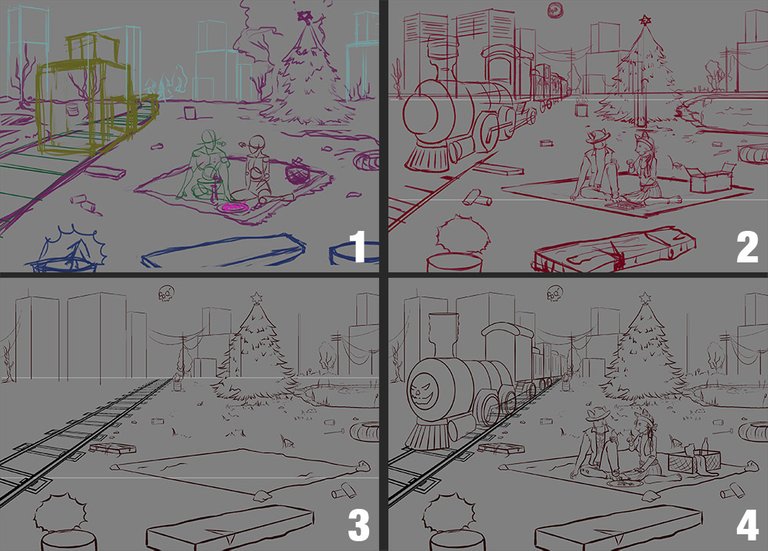 Additionally, the city had to look in ruins, I should add a burning fuel bucket, the train had to have a specific design, in addition to that, the canvas became from a postal to a poster size of 48' made the piece very difficult.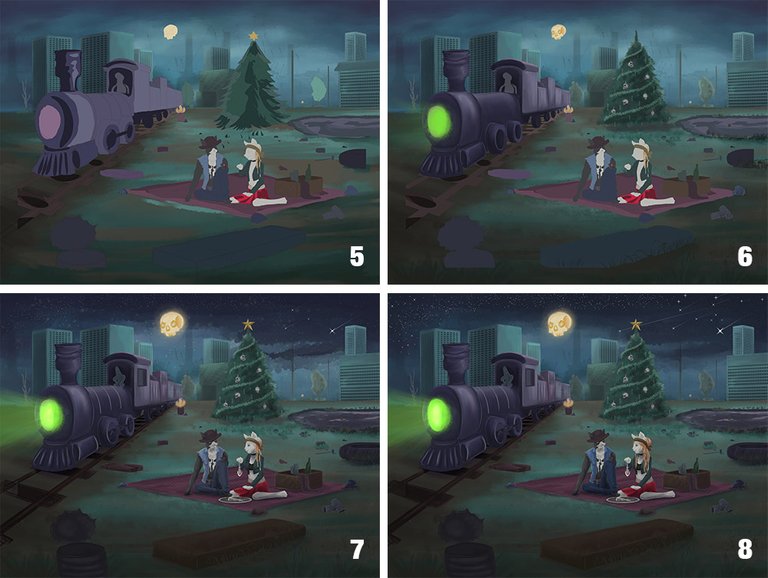 I do not judge the customer's imagination at all, but this man stood out with the demands.
Not satisfied with all of the above mentioned, when the piece was considered finished, the man asked me for modifications.
Two or three is the normal acceptable for modifications, but this guy, as his mind goes faster than I can draw, every time I showed him the painting for approval he came up with something new. The modifications were extended to 9. It felt a lot he was improvising.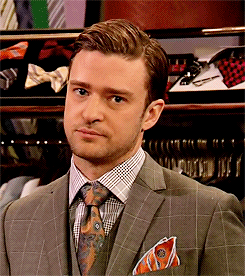 Source
Extra editions: Add more stars to the sky, double the size of the moon, put shooting stars and make it seem like they fell on the tree, remove the ruined city, remove the stars around the moon, add details to Karl's clothes, add more dreadlocks to the kitty girl, reposition the burning barrel, modify the opacity of the ghost driver, fix the green headlight of the train light, decrease the size of the trees in the background…

He asked for one change when I saved the piece for showing it. one by one for several days.
Until the end, I had to make several edits because the man needed the same piece in different sizes. The PC crashed several times, the program crashed and closed, not to mention the constant feeling of a never-ending project, and no matter what I'll do; it was not going to satisfy him. There was always needed to be modified. It was a truly frustrating and desperate experience.
It ended up like this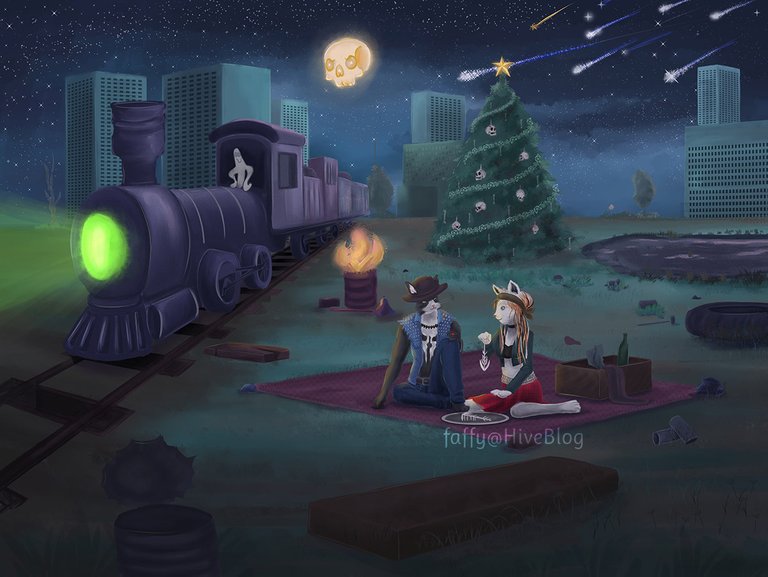 General process of the painting
🐈 - Details of the piece - 🔥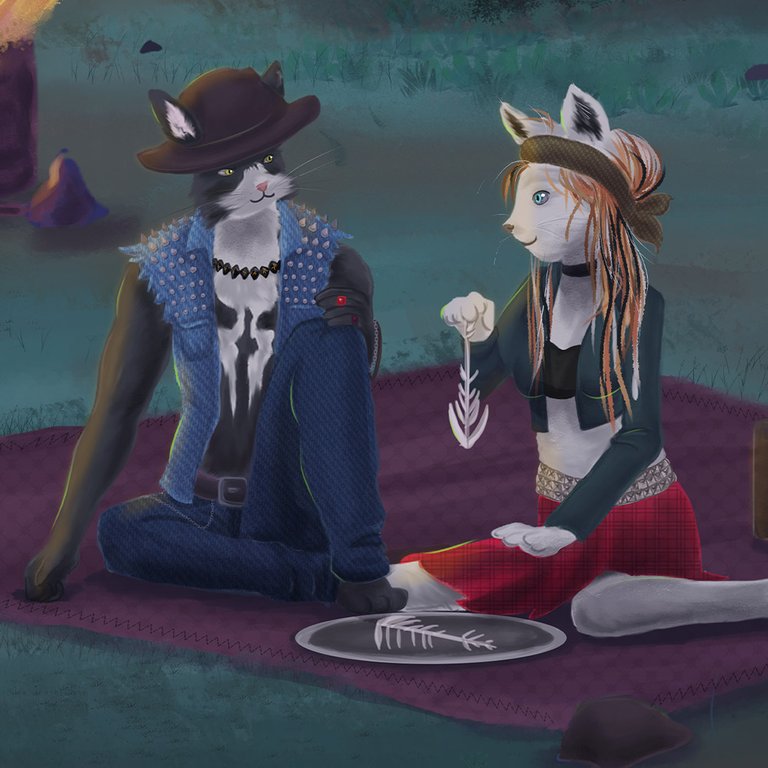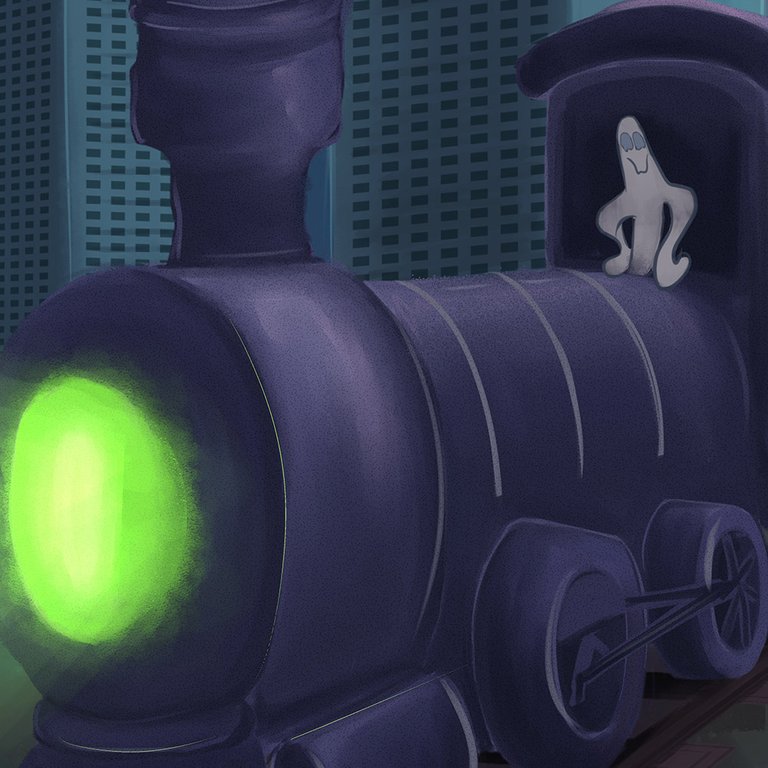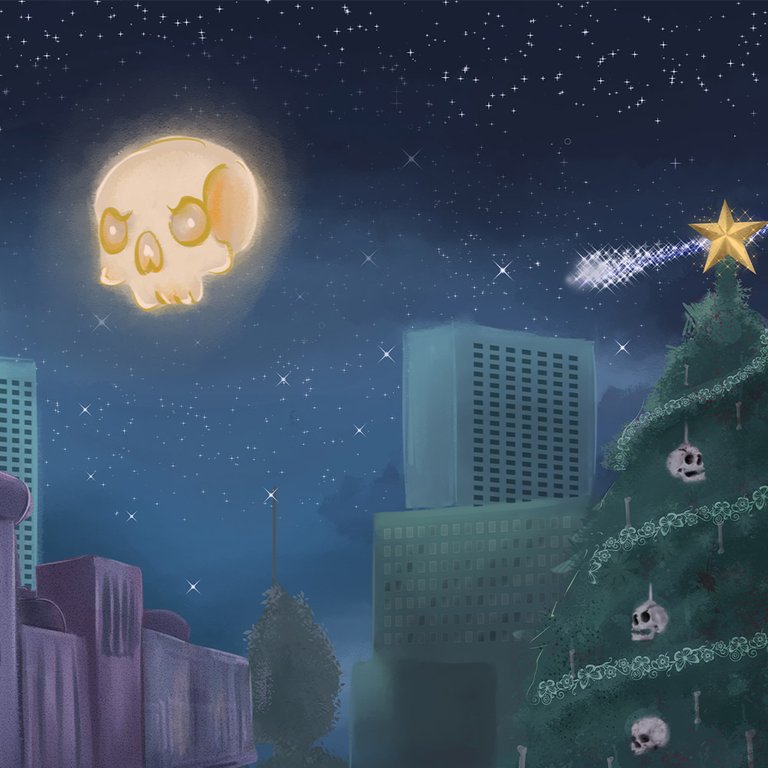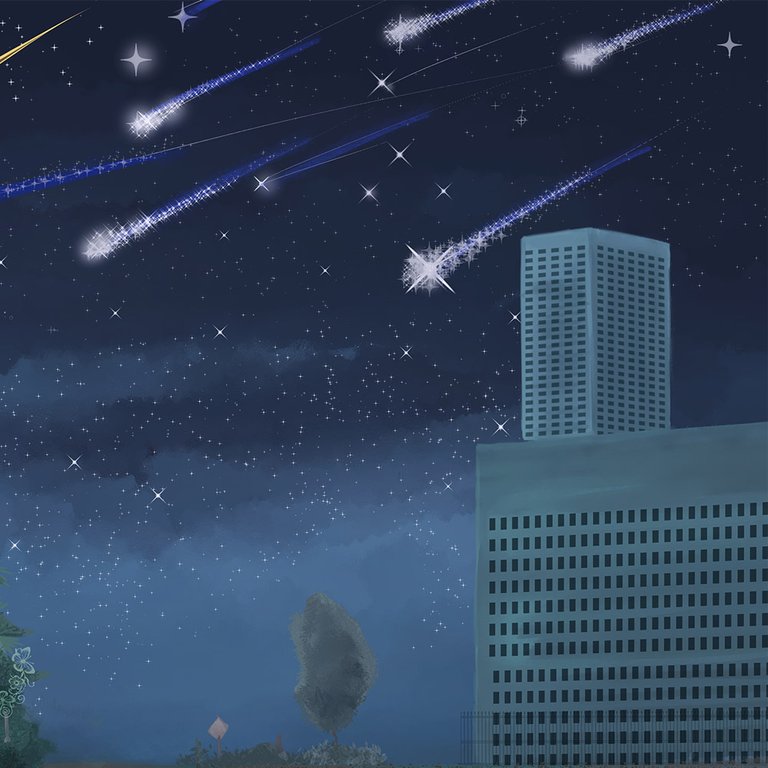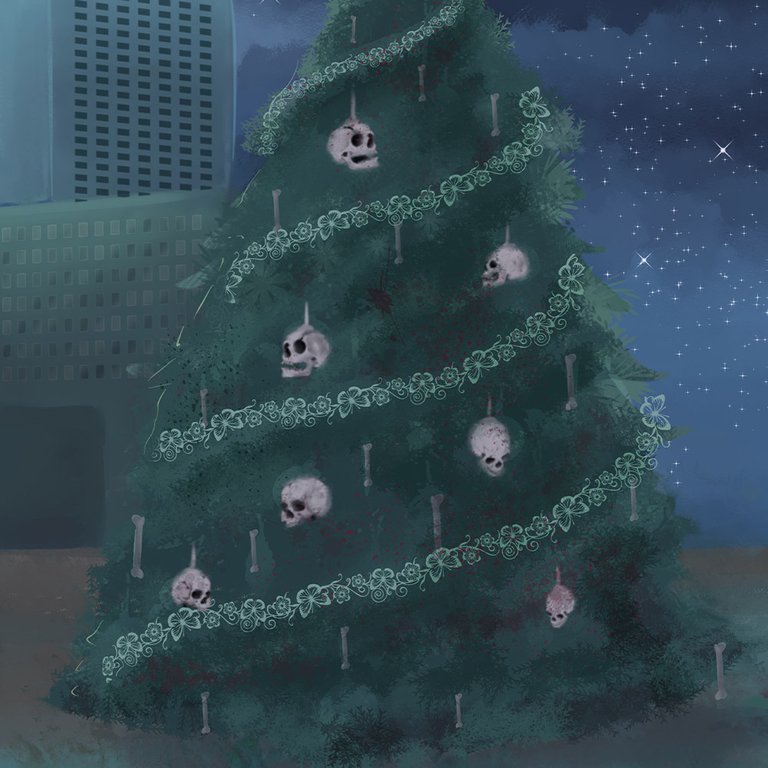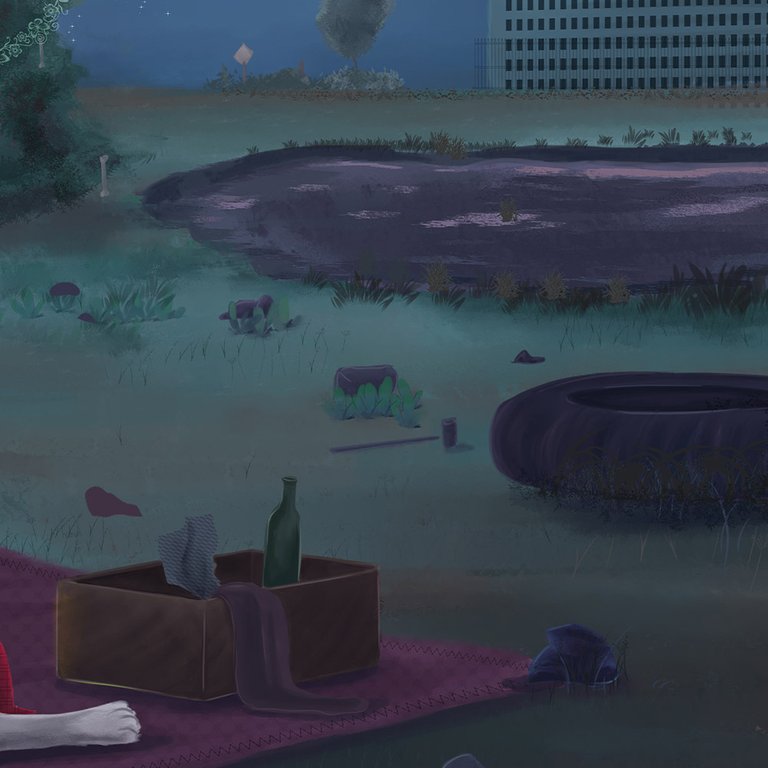 What do you think, does it look good? I actually did my best. This has tears of despair in it.
Details:
Size: poster 48x36 inches or 1.2x0.9 meters
Medium: digital using Clip studio paint.

Thank you very much if you got this far and read my experience.
I hope to see you again soon.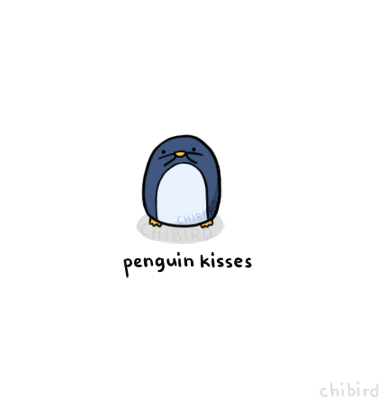 Source
---
---
If you want to watch more stuff like this, you can follow my blog here on Hive blog or follow my social media.