While i was talking in the phone with a friend of mine during the lockdown, i said to him that after the lockdown i would like to visit him, because i wanted to see him and see his little cute dog and of course to stare the waves of the sea. That plan was my wish and a promise to myself.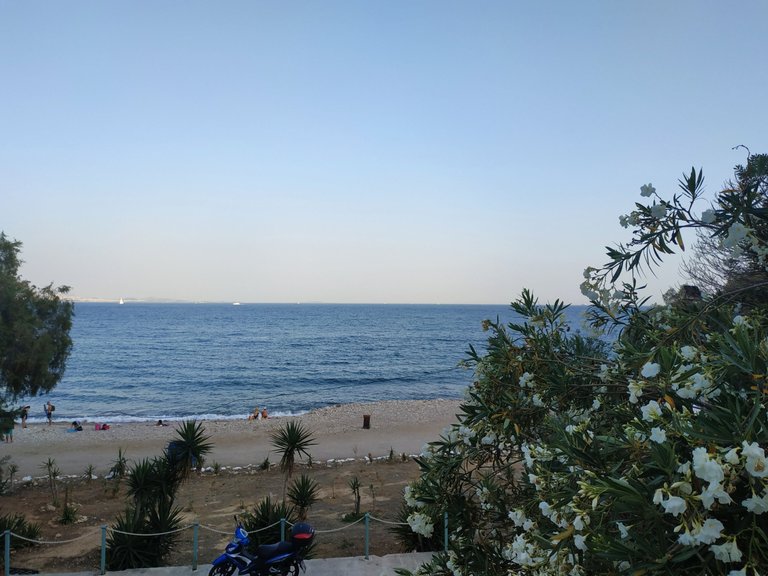 During the lockdown i was going for a walk only in my city. I had many months to go out and see new places, so that day was very important for me. I was planning to stay for at least 1 hour to the beach. Just 1 hour is never enough, but it was something different after so long.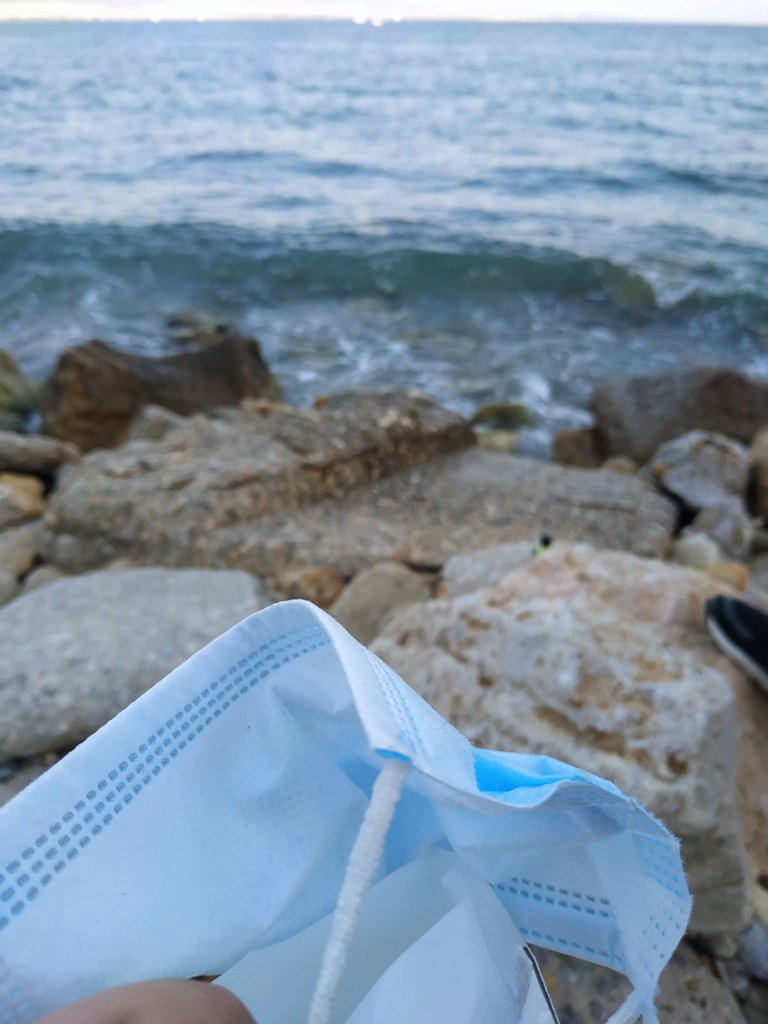 Our new accessory 😛.
He thought that his plan would go well, but in the end we sat there for almost 15 minutes instead of 1 hour and also i missed the train that i would take in a specific time, because in my city there isn't any bus after 22:00 pm on Sunday and almost i would lost the last bus.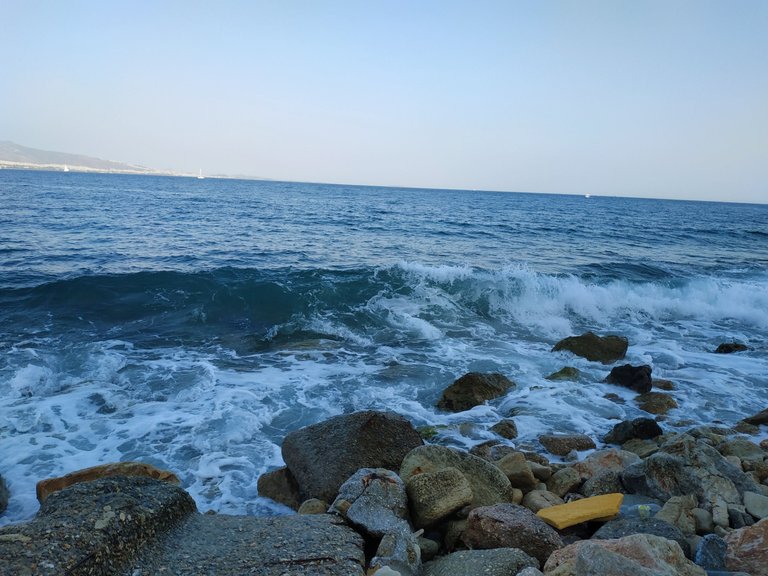 It's not only the time that we sat there, he also didn't bring his dog like promised to me, so for me that day it was a disaster.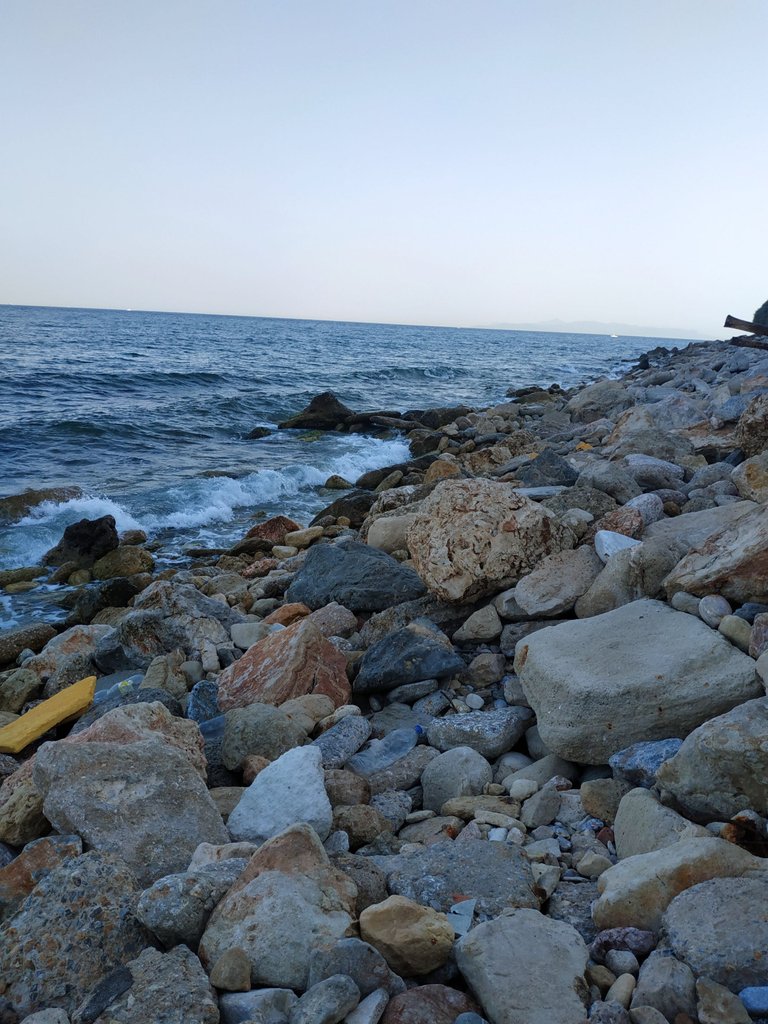 Actually i regret that i went to see him. I just wanted one thing, to stare the waves for 1 hour, i just wanted to calm and not make me more angry.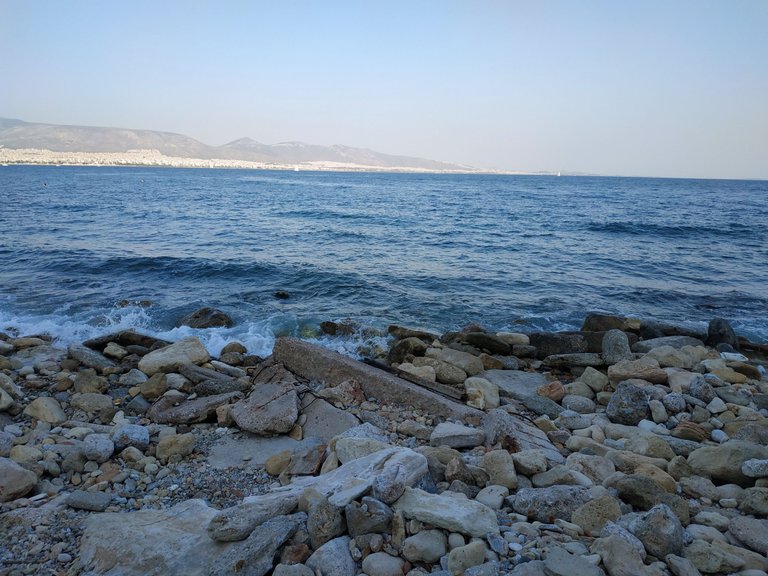 I wanted to take more pictures but i hadn't time.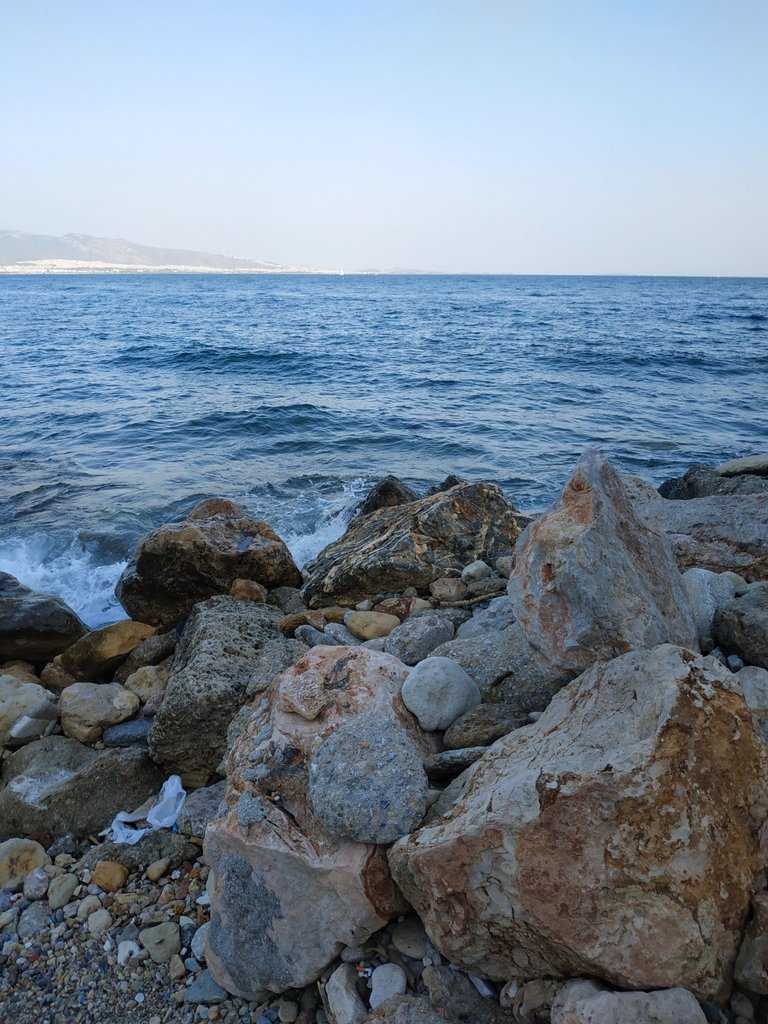 We sat on rocks because there wasn't anyone there, but at left was the beach and it had so many people.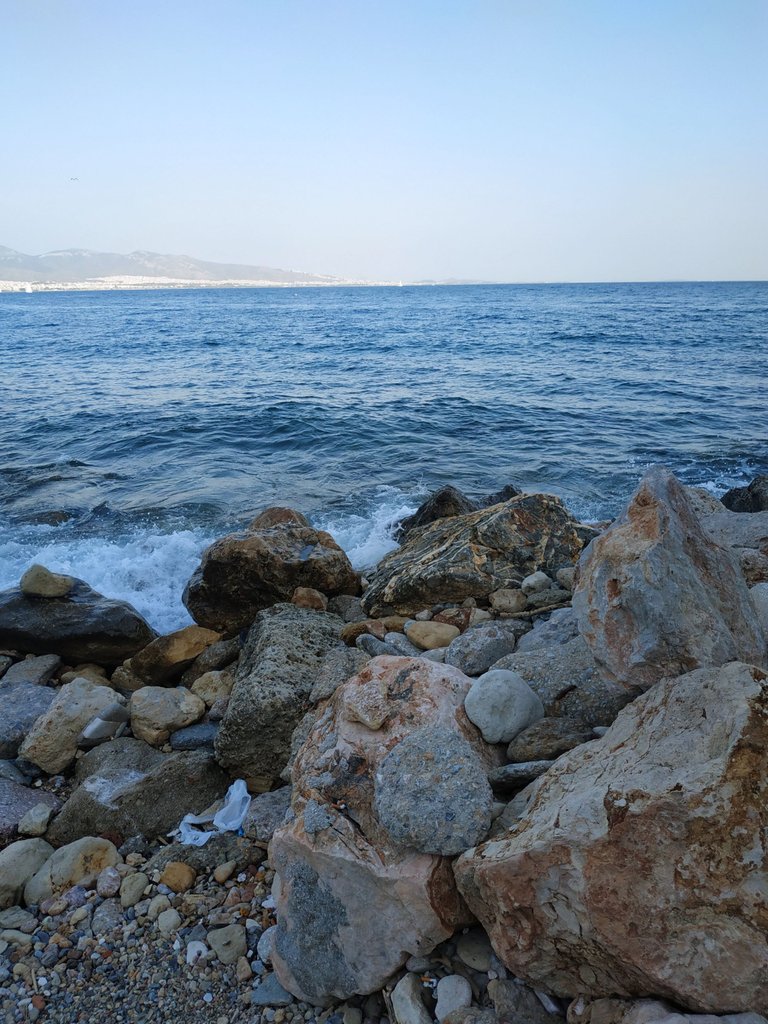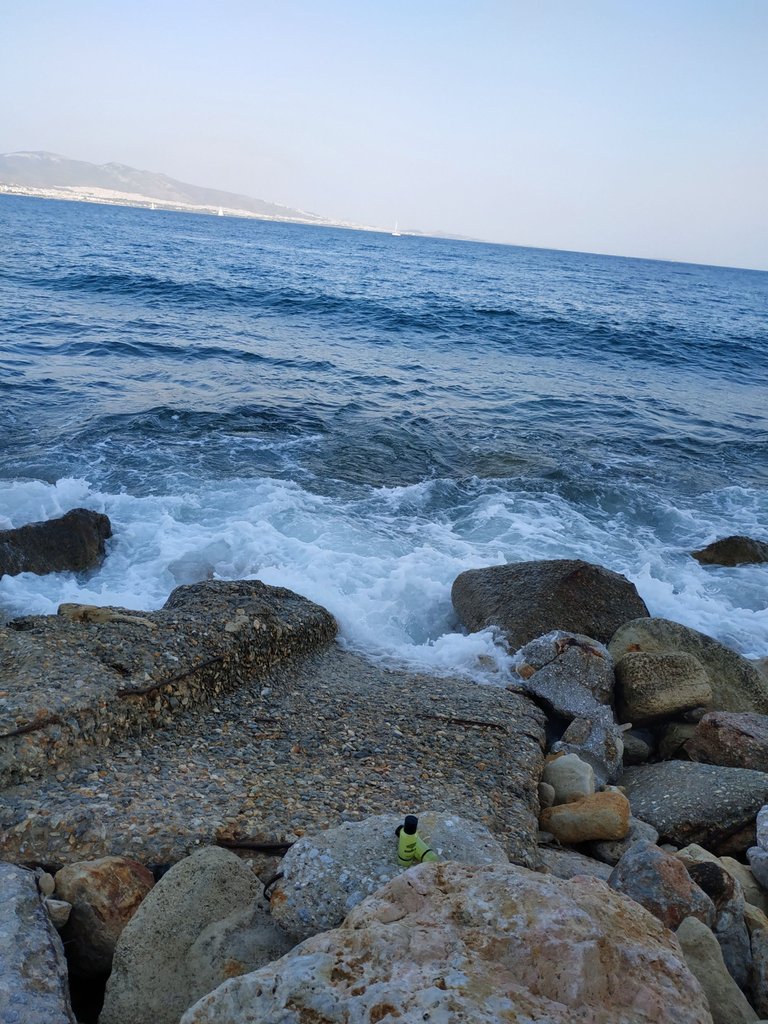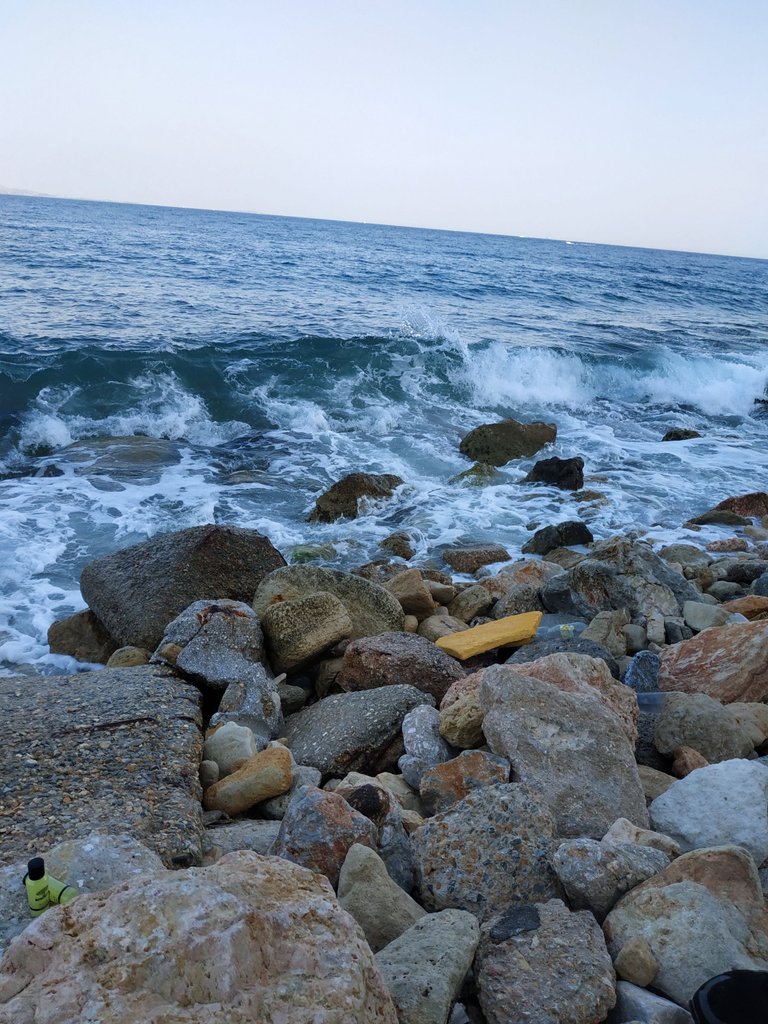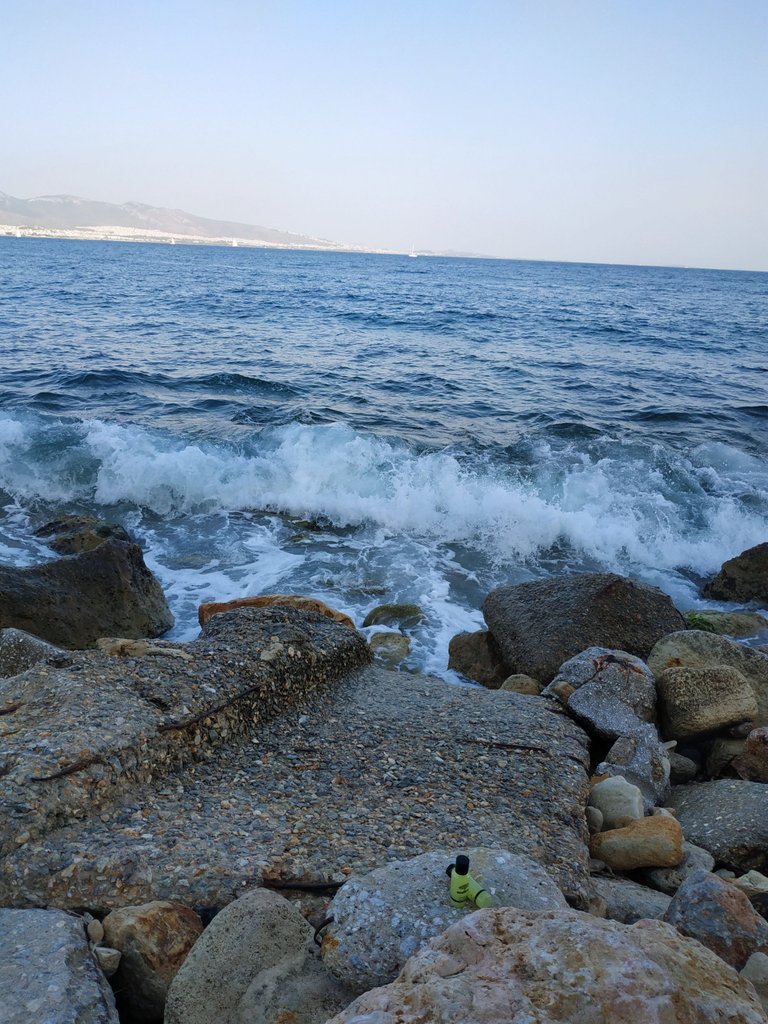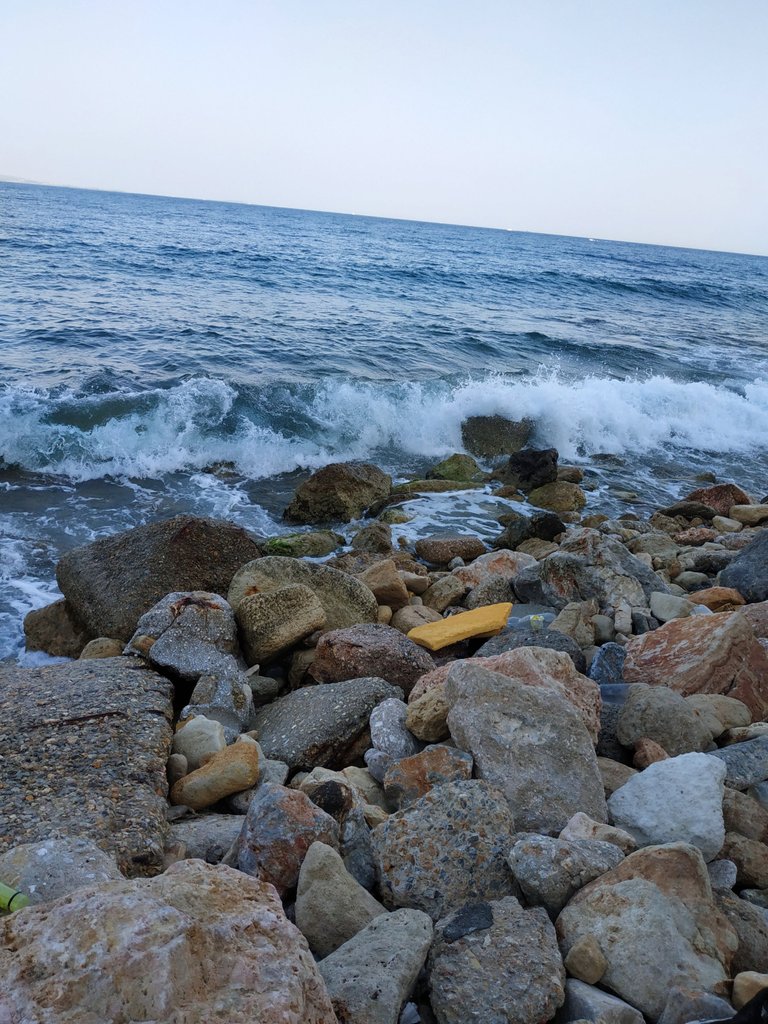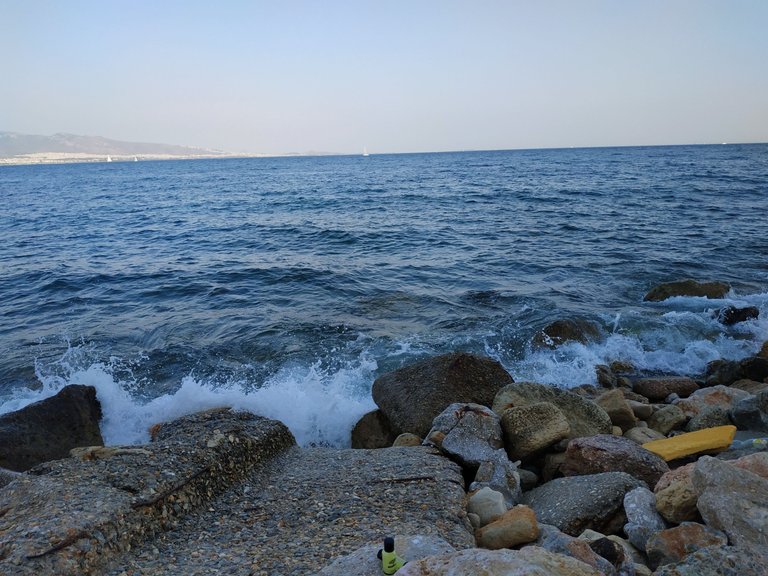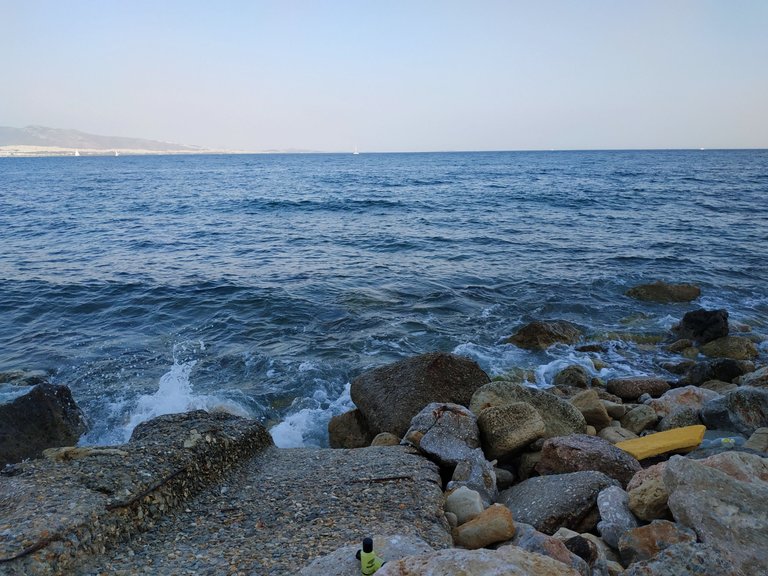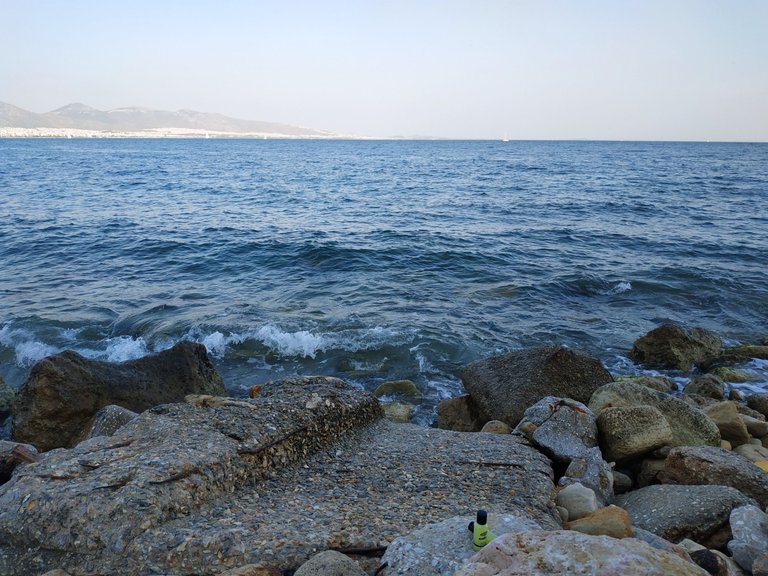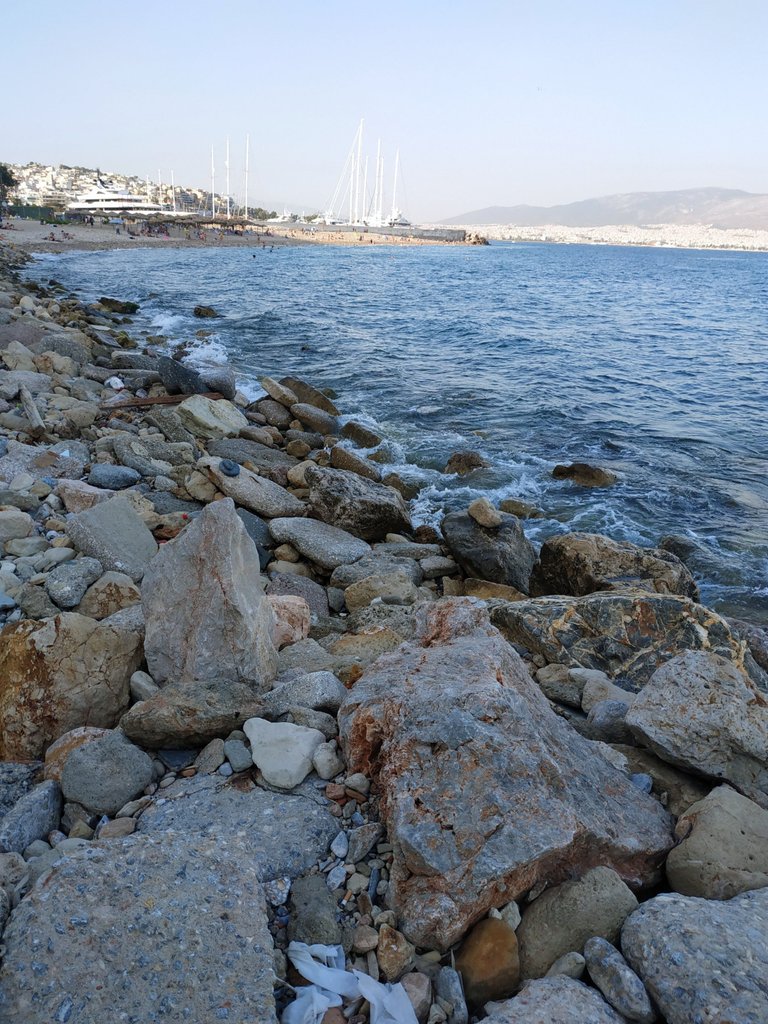 Beach at the left.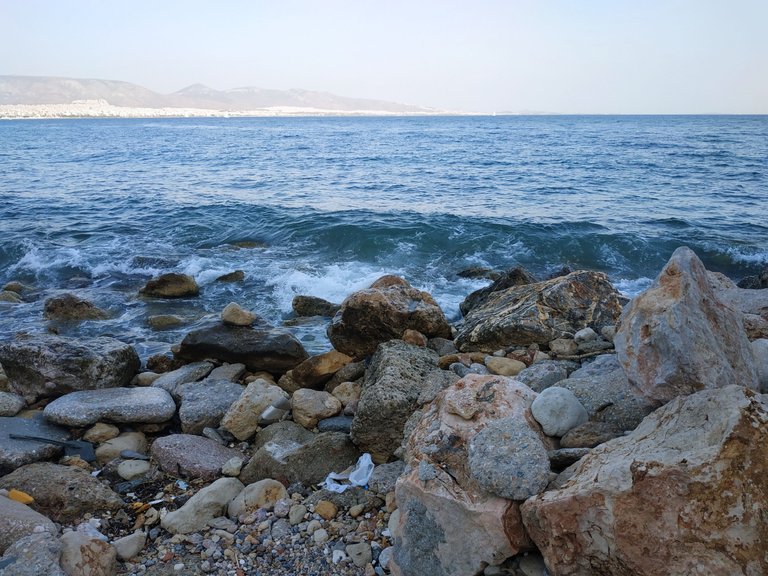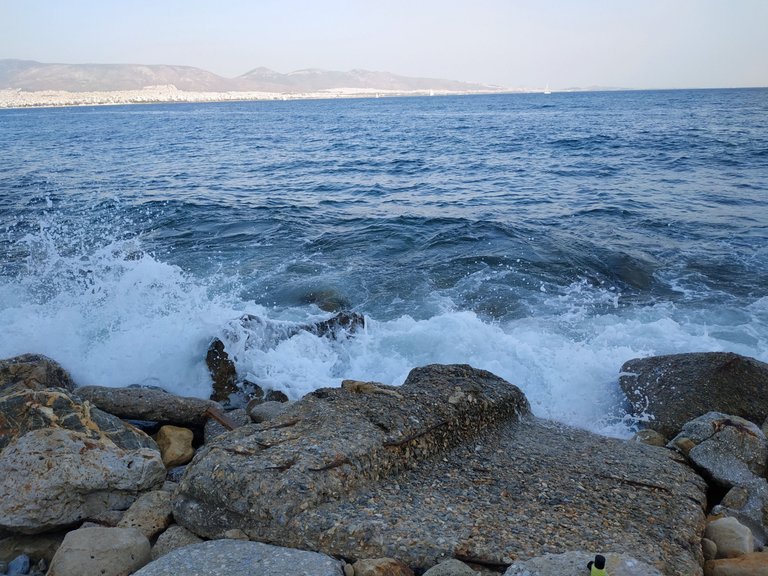 This one is my favourite.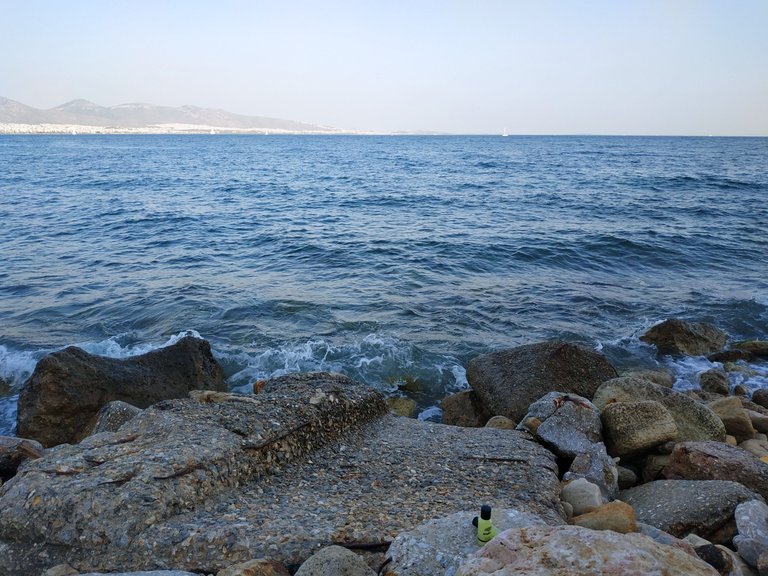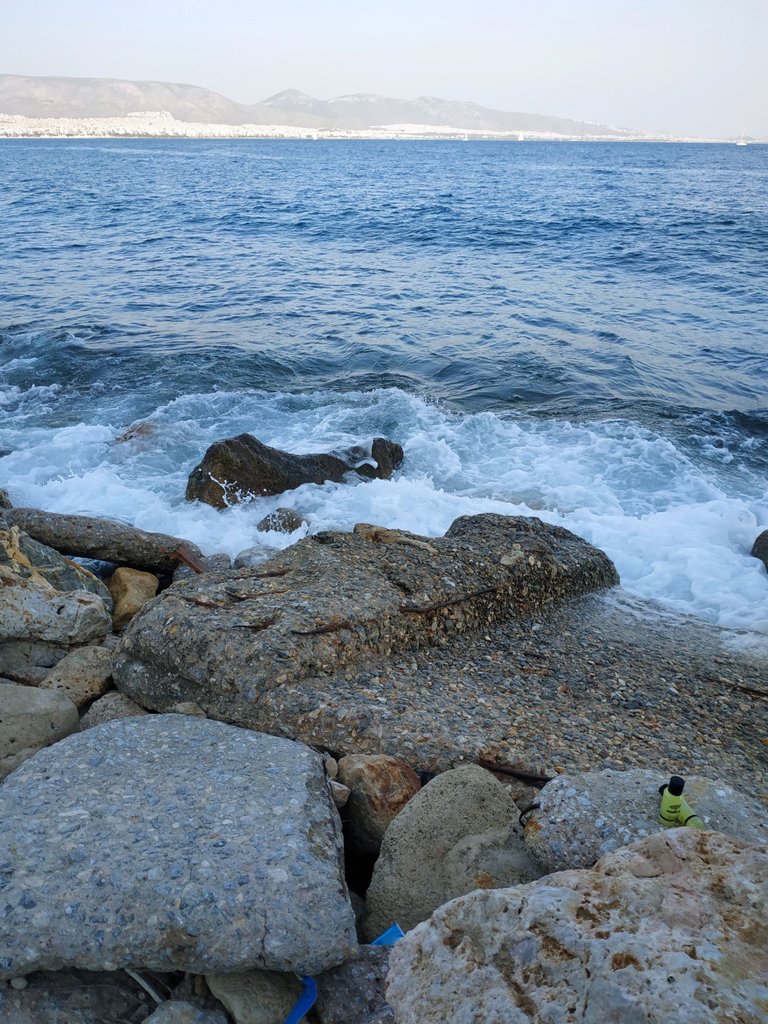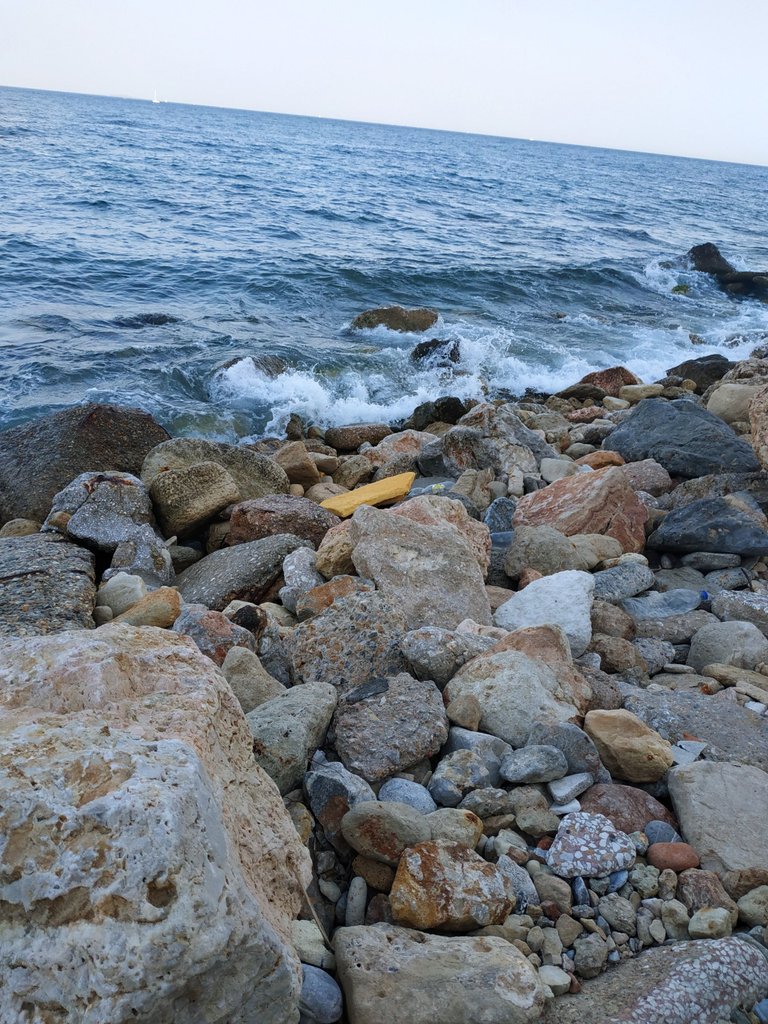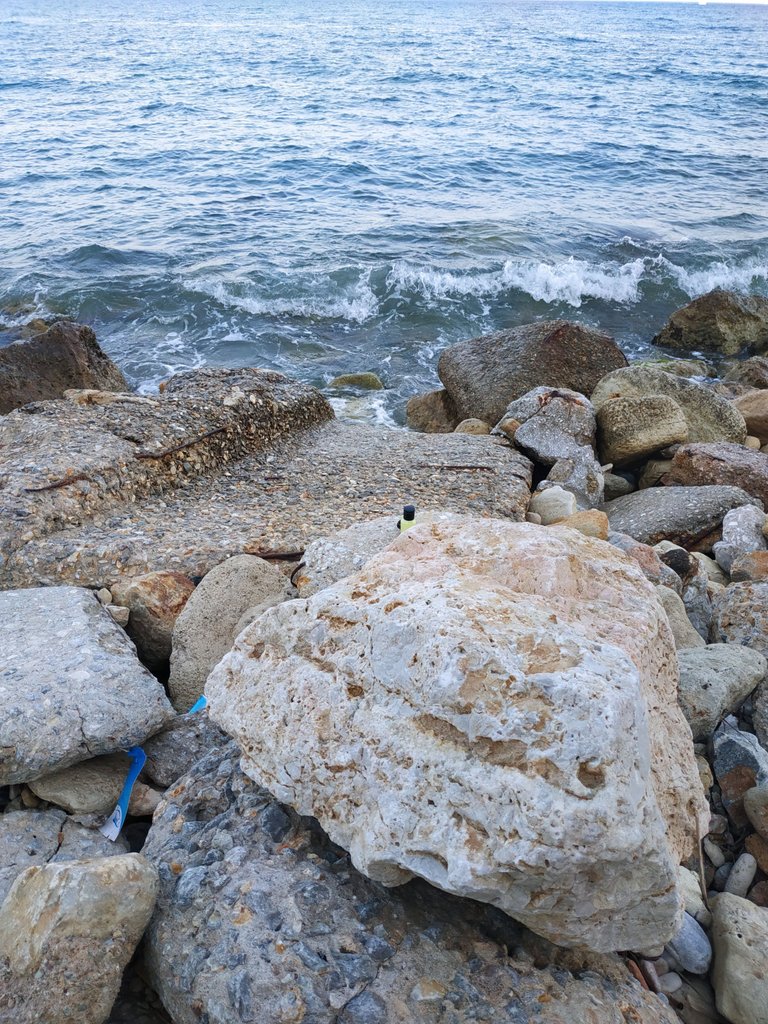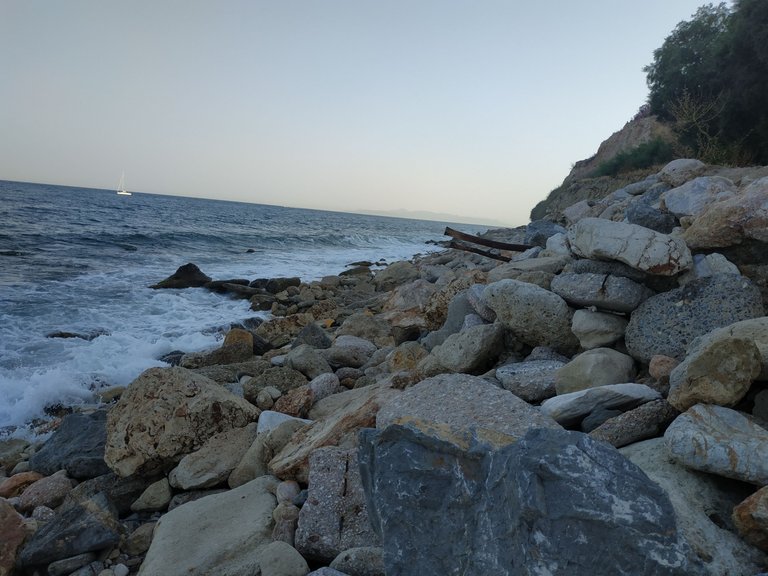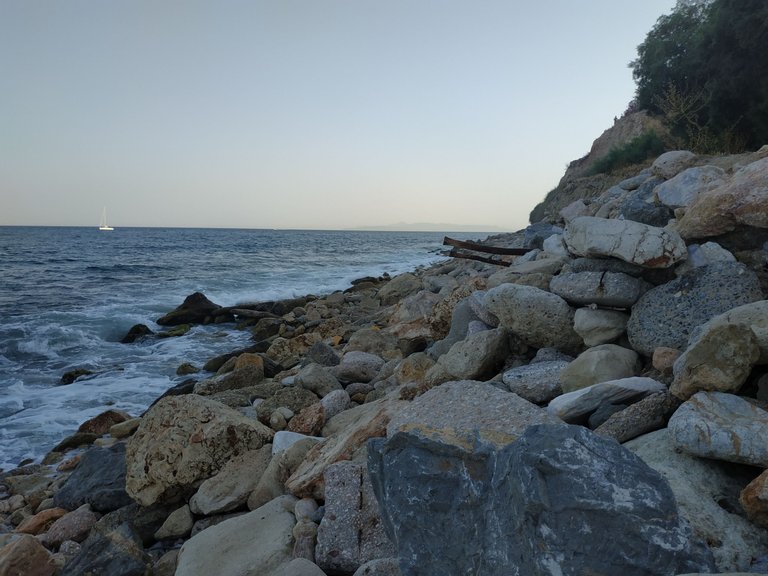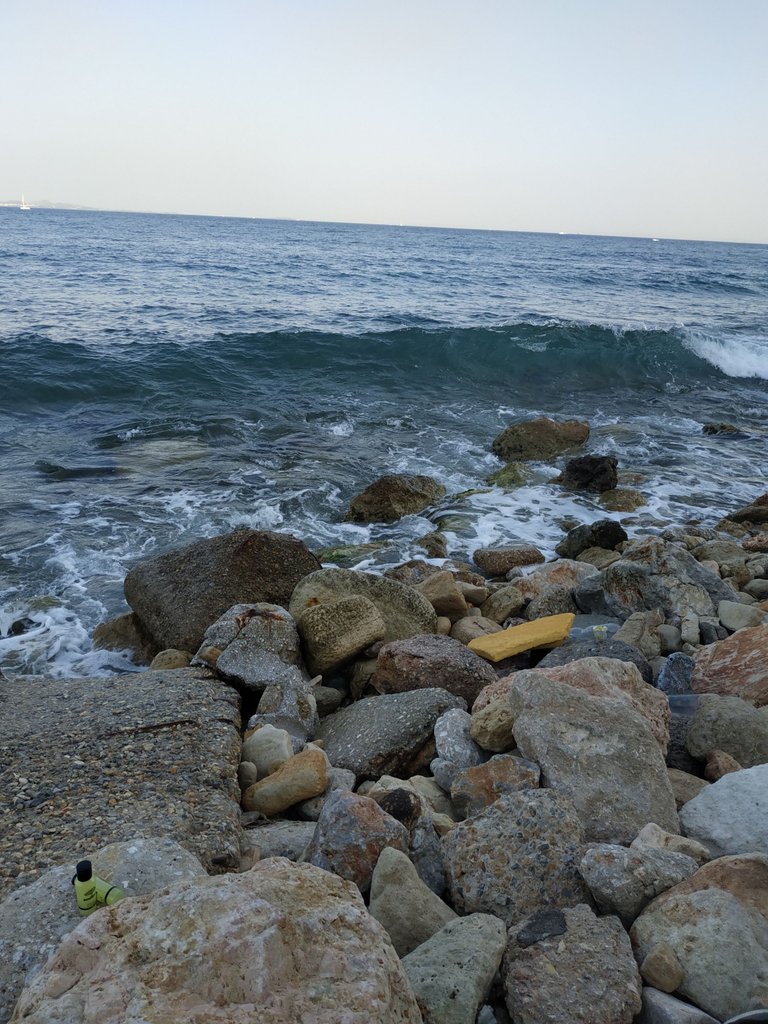 | LOCATION | Piraeus |
| --- | --- |
| PHOTOGRAPHER | @georgia11 |
| CAMERA | Xiaomi Mi Max 3 |