This night was very active, full of lights, movement and sounds in the sky, being a great opportunity to capture some shots and be able to participate in this week's Qurator's Photo Quest and what better than some shots of an electrical storm for the theme forces of nature.
---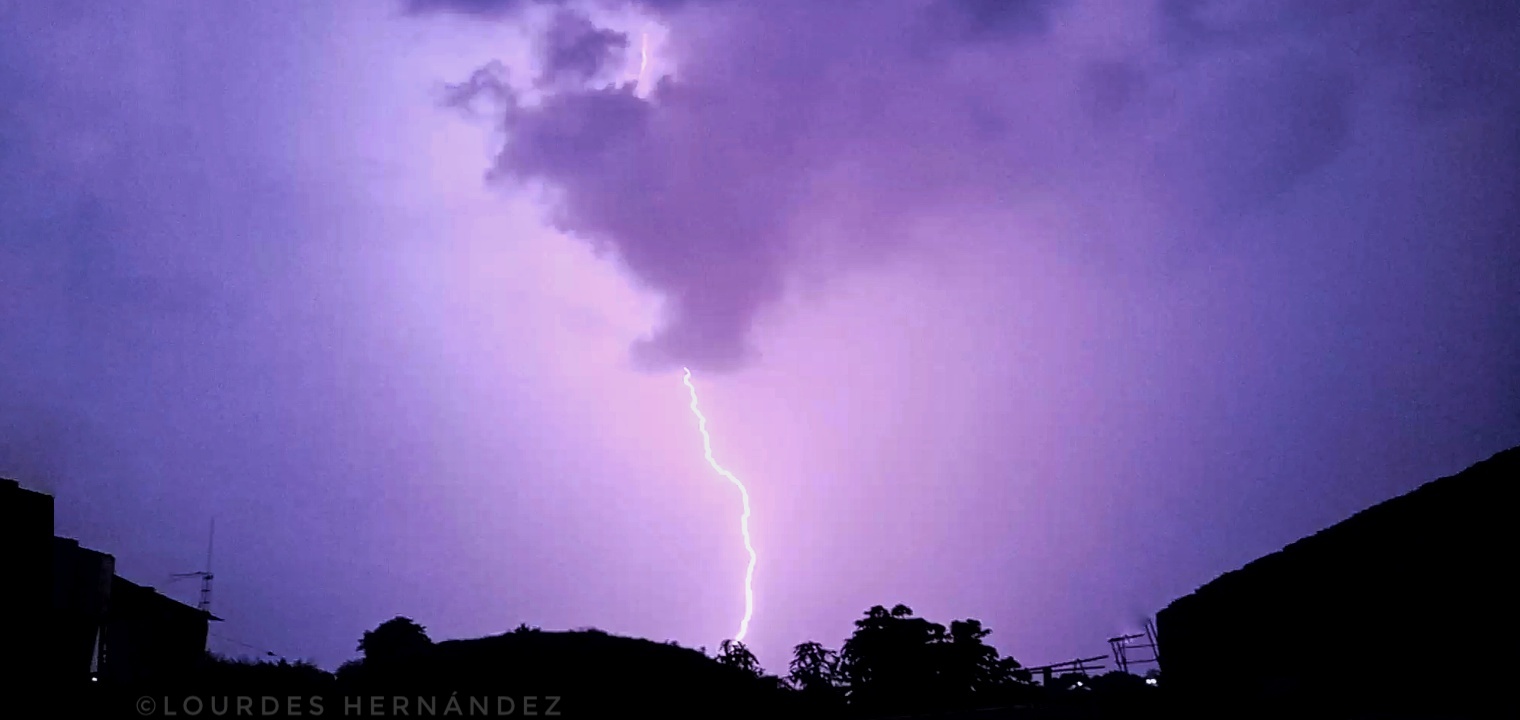 ---
Esta noche fue muy activa, llena de luces, movimiento y sonidos en el cielo, siendo una grandiosa oportunidad para captar algunas tomas y poder participar en el reto fotográfico de Qurator de esta semana y que mejor que algunas tomas de una tormenta electrica para el tema fuerzas de la naturaleza.

So had I arm myself with patience, take my mobile and wait for several minutes to be able to capture in all its splendor the shots of the rays that illuminated the entire sky at that moment, I had never paid so much attention before and really this phenomenon is simply spectacular.
---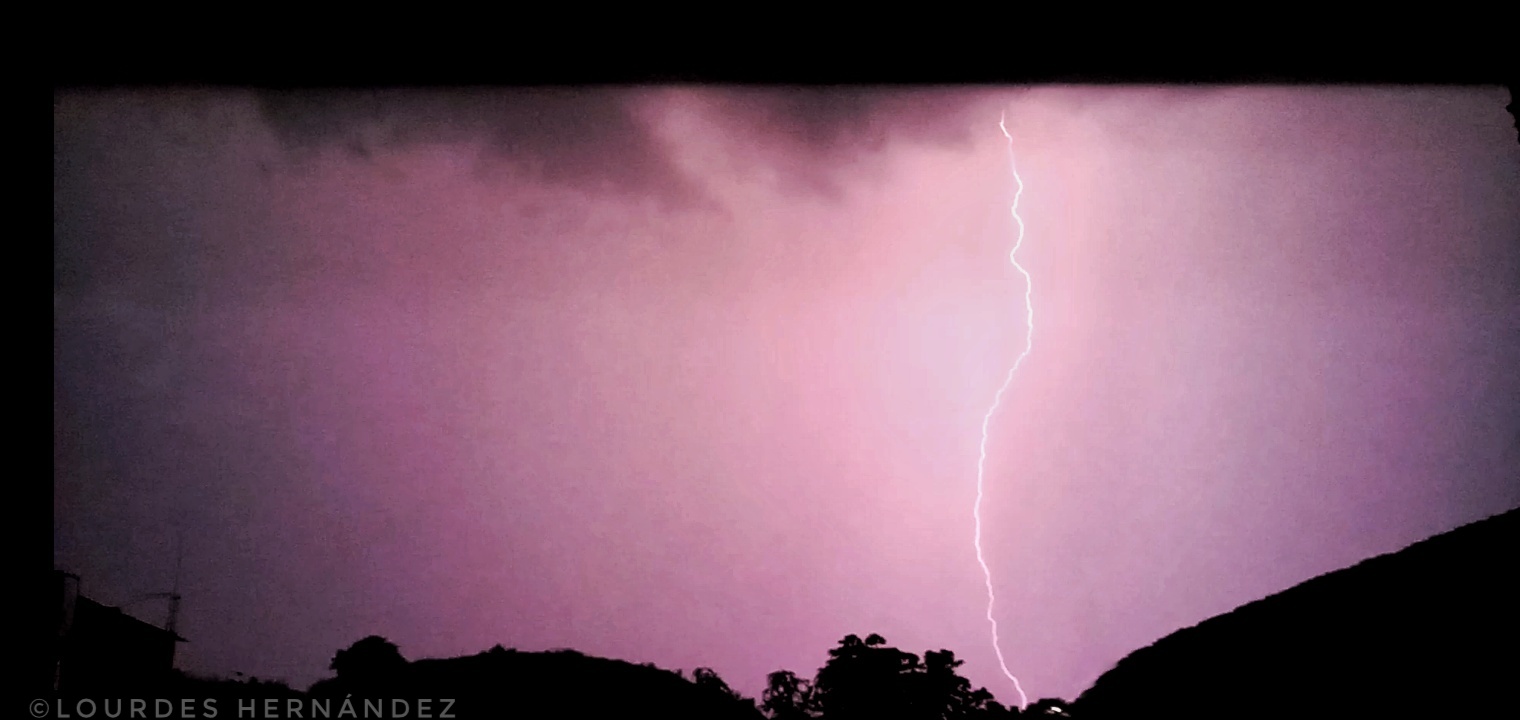 ---
Asi qué me arme de paciencia tome mi movil y espere durante varios minutos para poder captar en todo su esplendor las tomas de los rayos que iluminaban en ese momento todo el cielo, jamás habia prestado tanta atencion antes y realmente este fenomeno es sencillamente espectacular.

It is extremely difficult to perfectly capture the rays, they happen in milliseconds and the light that emanates is so strong that sometimes it seems that it was daytime, after that moment only small vestiges crawl that make their way through the clouds still present in the heaven.
---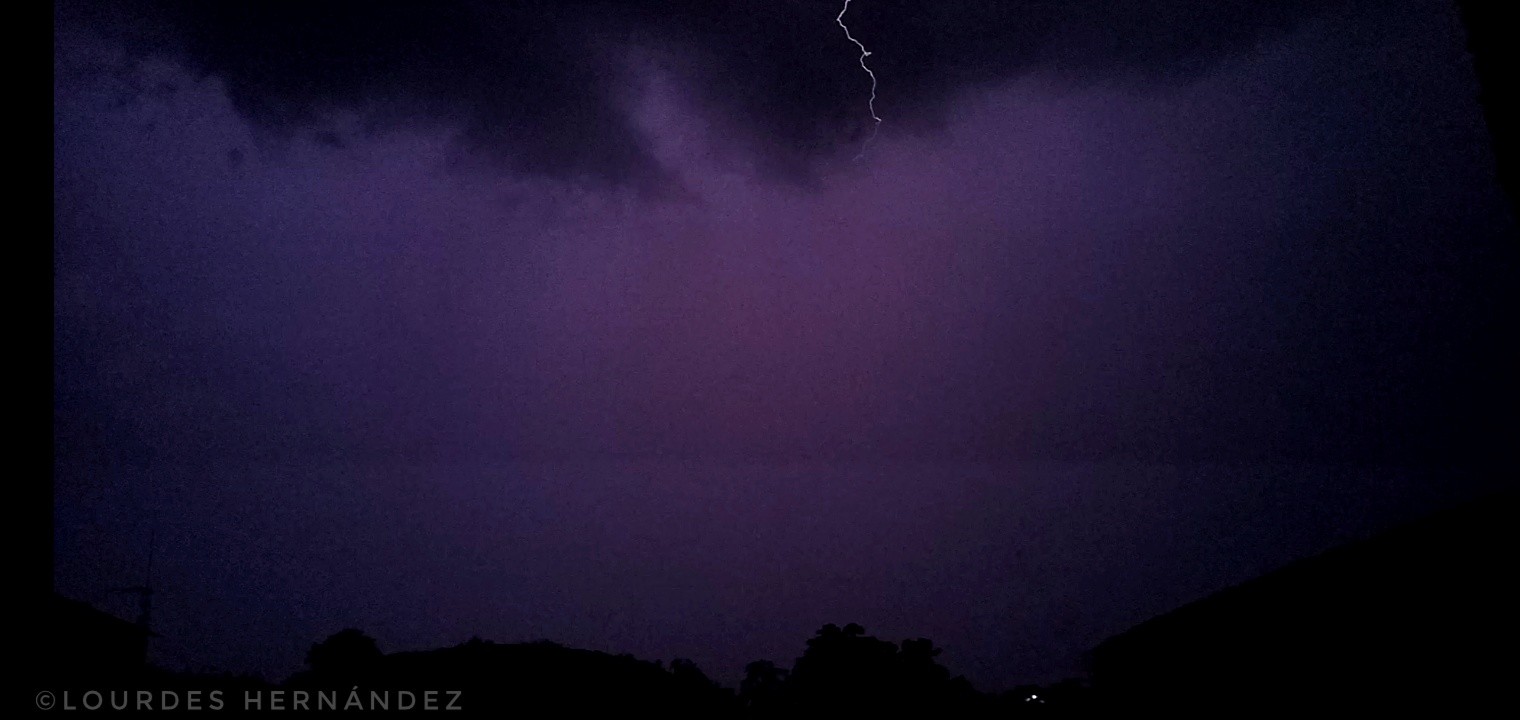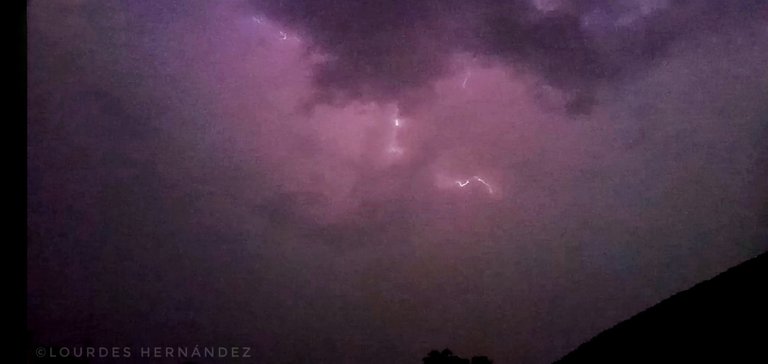 ---
Es supremamente dificil lograr captar a perfeccion los rayos, suceden en milisegundos y la luz que emanan es tan fuerte que en ocasiones pareciera que fuera de día, despues de ese instante se arrastan solo pequeños vestigios que se abren paso entre las nubes aun presentes en el cielo.

The instant the lightning strikes, the image is slightly distorted and the intensity of the light is so intense that a halo is created that in the camera of my mobile it is very difficult to capture with such detail, that it causes several errors in the image as granite and saturations.
---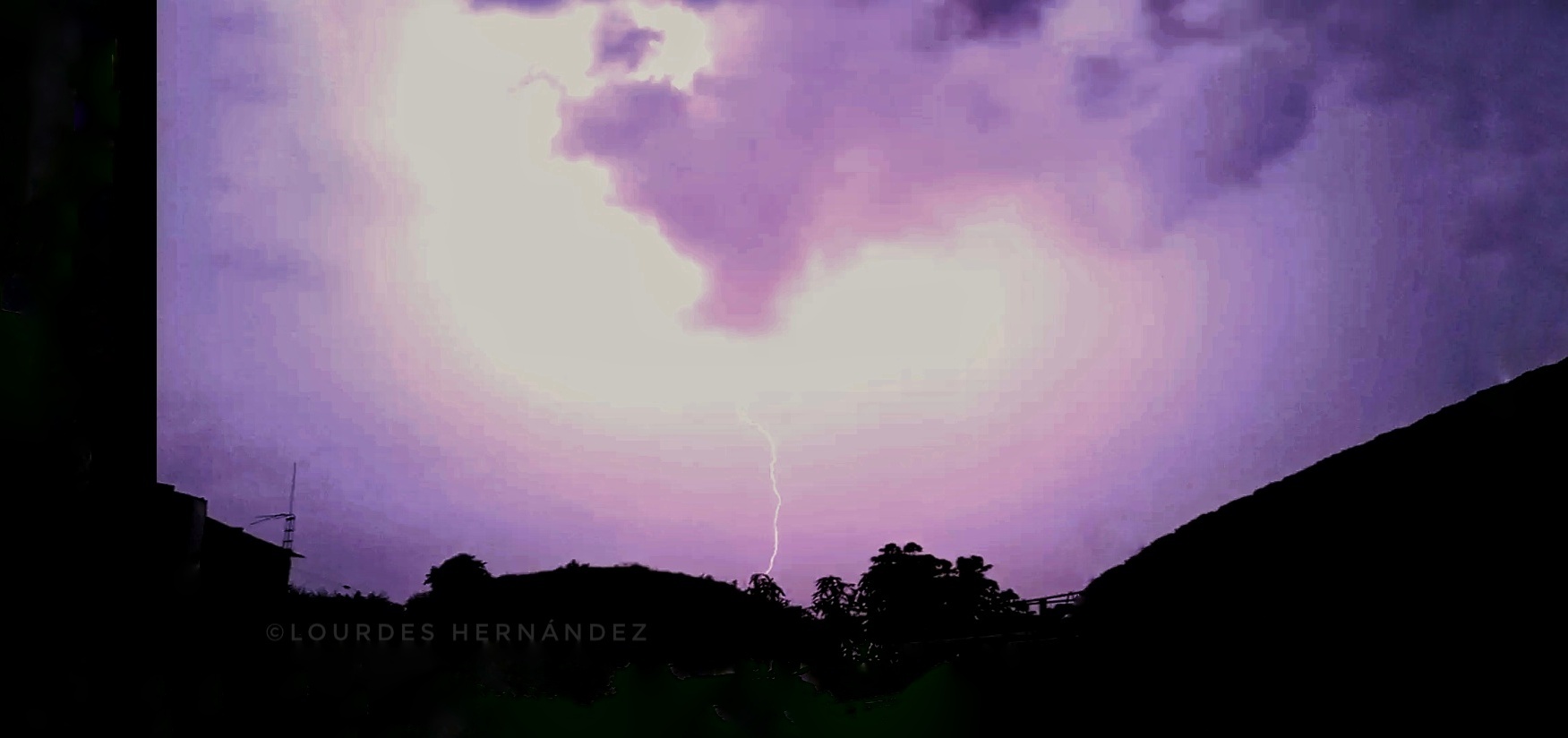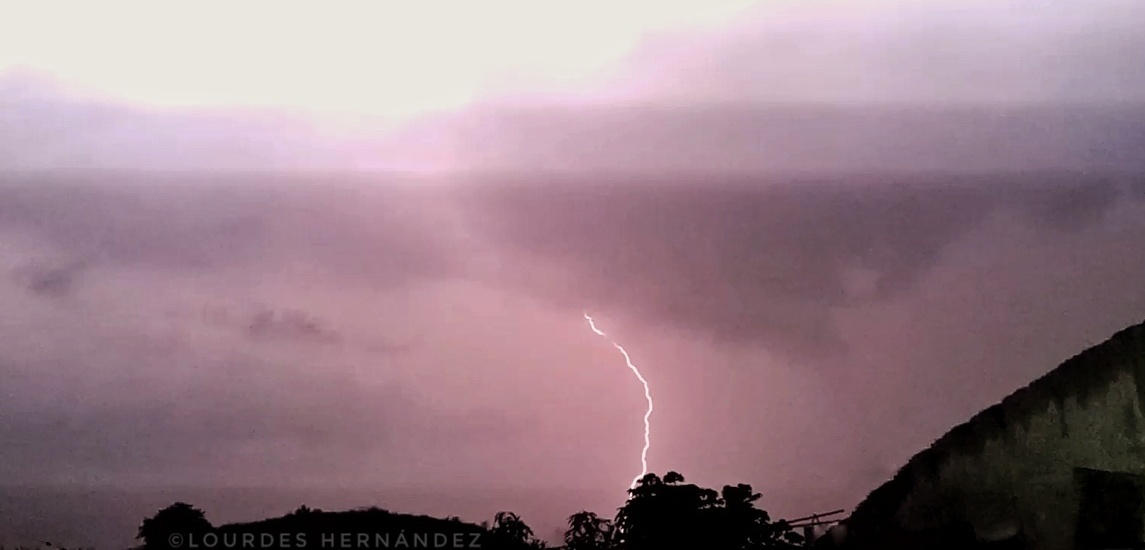 ---
En el instante en que cae el rayo, la imagen se distorciona un poco y es tanta la intensidad de la luz que se crea un halo que en la cámara de mi movil es muy dificil de capturar con tanto detalle tanto que ocasiona varios errores en la imagen como granito y saturaciones.

In this shot the rays were a little softer, being able to capture an image a little sharper than the previous two, I loved the violet colors that were present in most of the shots.
---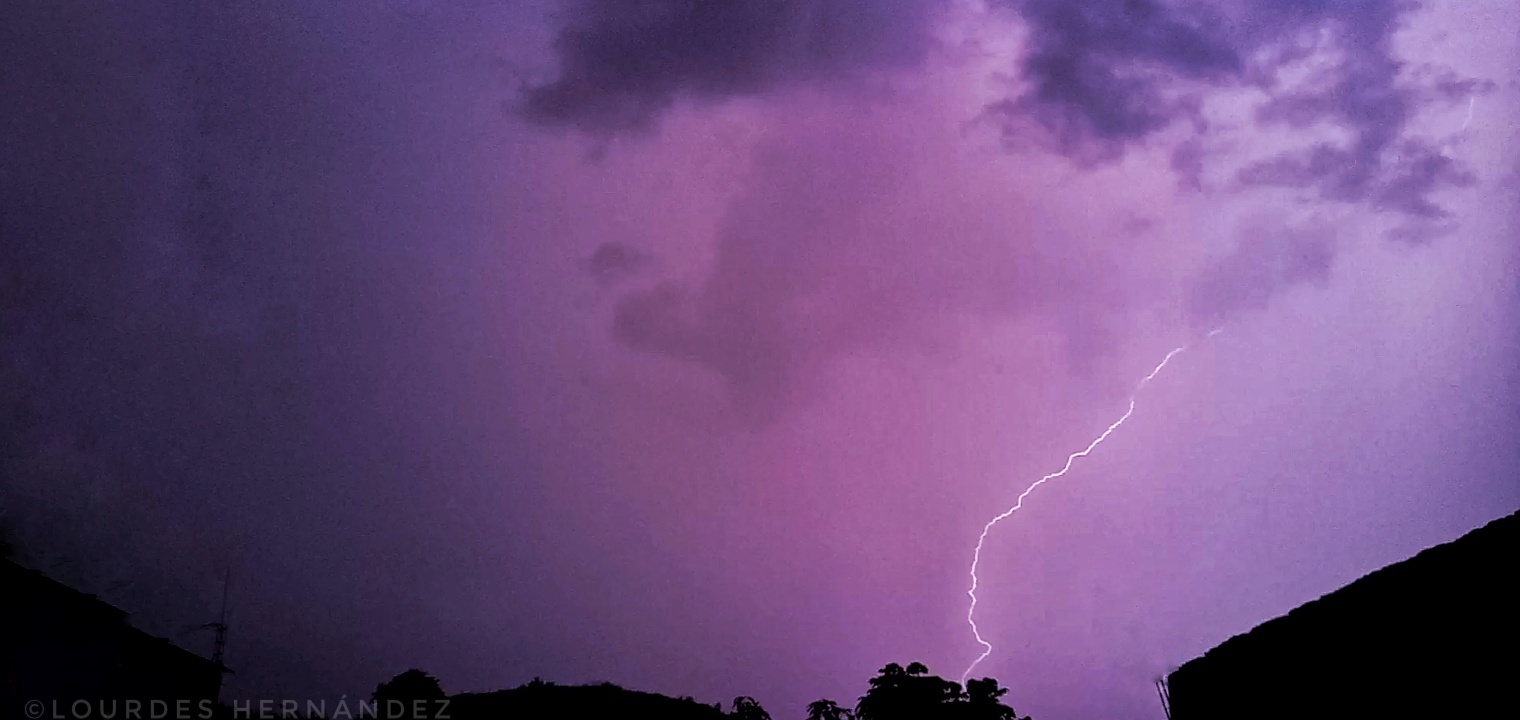 ---
En esta toma los rayos fueron un poco mas suaves, pudiendo con esto poder capturar una imagen un poco mas nitida que las dos anteriores, me encantaron los colores violeta que estuvieron presentes en la mayoria de las tomas.

In this last photograph you can see in the path of light that the small ray draws in the sky, accompanied by a small cluster of clouds, and its respective violet color, this experience was supremely fascinating, the force of nature is amazing and gives us beautiful gifts, we just have to know how to take advantage of them and enjoy them.
---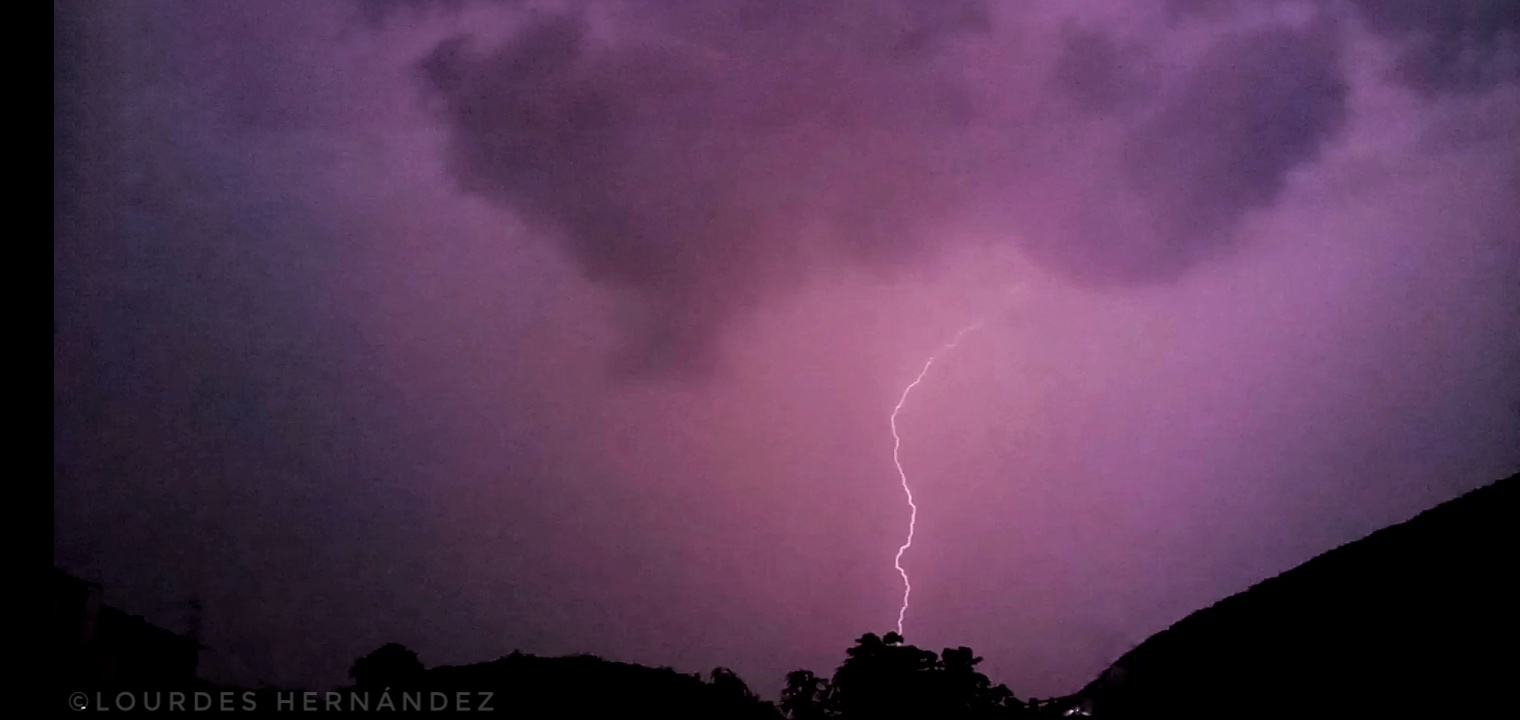 ---
En esta ultima fotografia se puede observar en trayecto de luz que dibuja en el cielo el pequeño rayo, aconpañado por pequeño cumulo de nubes, y su respectivo color violeta, esta experiencia fue supremamente fascinante, la fuerza de la naturaleza es asombrosa y nos regala hermosos espectáculos, solo debemos saber aprovecharlos y disfrutarlos.
---
PHOTOGRAPHS TAKEN BY ME, WITH MY LG Q60
---

---
A PROUD MEMBER OF

Densifying Nature Appreciation (DNA)