---
I love desserts, I love them. They are a good excuse to get the family together for afternoon coffee.☕ For today's snack, prepared some delicious sweet empanadas. My brother tells me that in Colombia their preparation is very typical, and that my paternal grandmother prepares them very often.☺️💖
Honestly, it is the first time that prepare this recipe, but I have loved its sweetness. Everyone at home was delighted, even my nephew told me cheerfully: Auntie, you can make these and sell! I just smiled, because I saw him entertaining eating.
---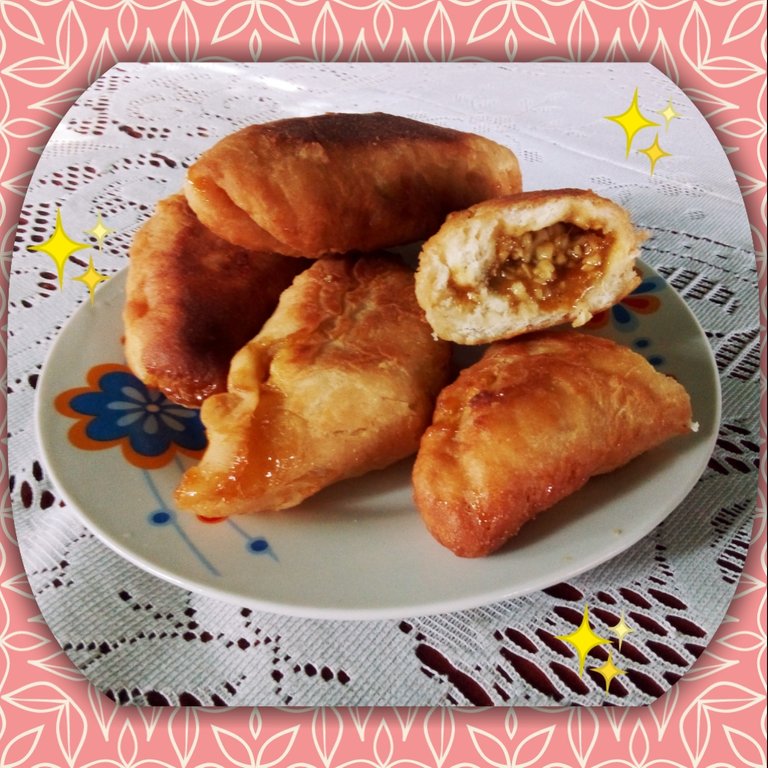 ---
🥄🥄🥄🥄🥄🥄🥄🥄
Ingredients:
600 gr. of self-rising wheat flour.
2 eggs.
100 ml of sunflower oil.
Yeast.
Sugar.
Salt.
Cheese.
Papelón or sweet panela.
To fry: sunflower oil.
---
🥄🥄🥄🥄🥄🥄🥄🥄
Preparation:
In a large and clean bowl type cup; We will place the flour and in the middle we will form a kind of hole. There we place the two eggs, sugar, salt and yeast. See figure 1. We mix and form a dough. See figure 2 and 3. Add the oil and if necessary, a little water. When we get the texture we want and that it is no longer stuck in our hand, we cover it and let it rest.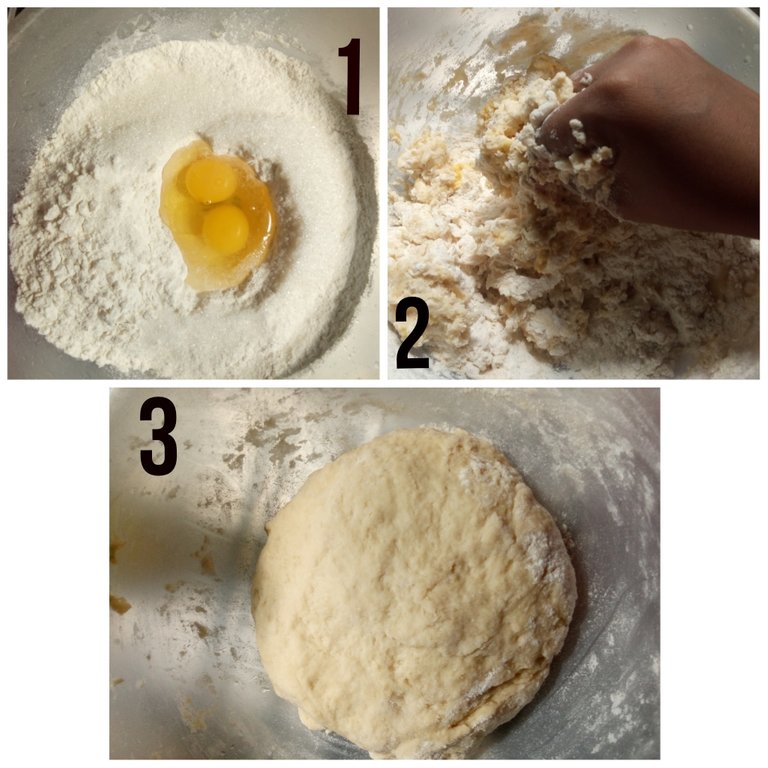 Besides, we will scratch the cheese and the sweet panela. See figure 4. In a separate cup, mix both ingredients (cheese and sweet panela). See figure 5. After resting our dough, we separate it into small portions and expand it one by one. See figure 6.
In the middle of the little expanded nothing, we will place a little of the previous mixture. See figure 7. We seal. See figure 8. We repeat the process as many times as necessary. See figure 9. Then, in a very hot saucepan and with enough sunflower oil, we will fry. See figure 10.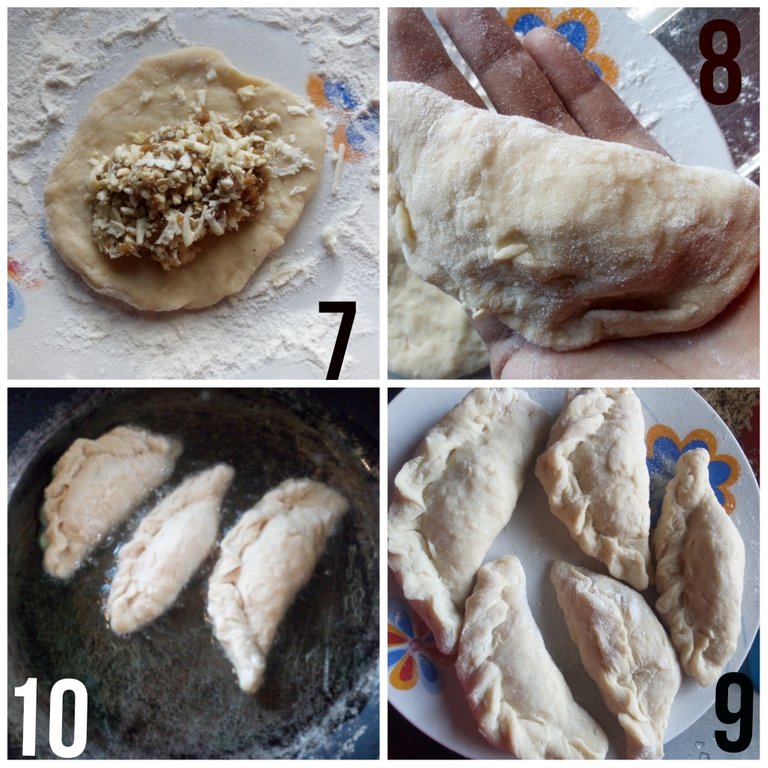 They will be ready when they are golden on both sides.
---
Our sweet empanadas are ready, they look and they are delicious: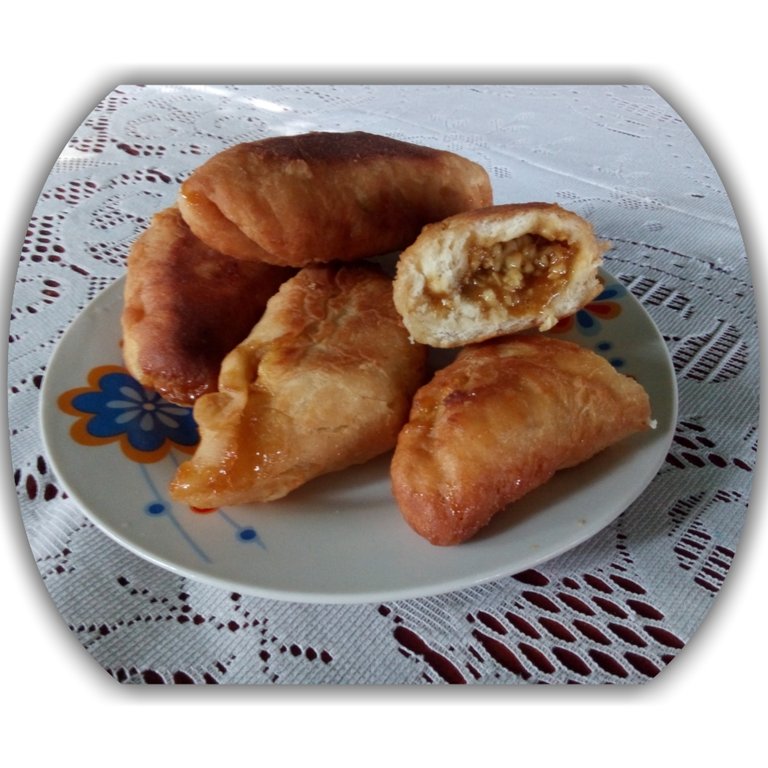 ---
🥄🥄🥄🥄🥄🥄🥄