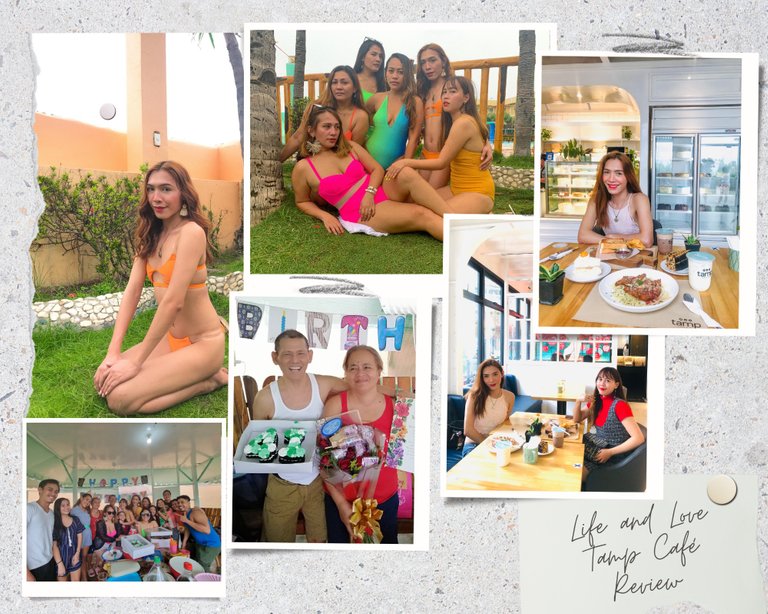 ---
What a weekend.
Hey guys! How have you been? Well if you ask me, I'm doing pretty good. I just had the most eventful weekend ever. Last Saturday, my family and I celebrated our mama's sixty-third birthday. We decided to not celebrate it at home for this year since my parent's haven't had the chance to visit places as much due to covid, so we thought it'd be a sweet surprise. It's also their Wedding Anniversary so we truly wanted it to be special. We celebrated it at Villa Terisita Resort, somewhere in Talisay City, Cebu. We decided to go somewhere that has pool in it so that our neices would enjoy as well. I haven't had any sleep since I just got off from a graveyard shift, but I didn't wanna miss going because all of them were. We got there around 10AM I assume and then laid out the food we prepared. We had Lechon Pork Belly, Baked Macaroni, Chicken Lumpia, Mixed Seafood and more. Ate Gwen and Ate Eve were the main ones who prepared the food, so shoutout to them.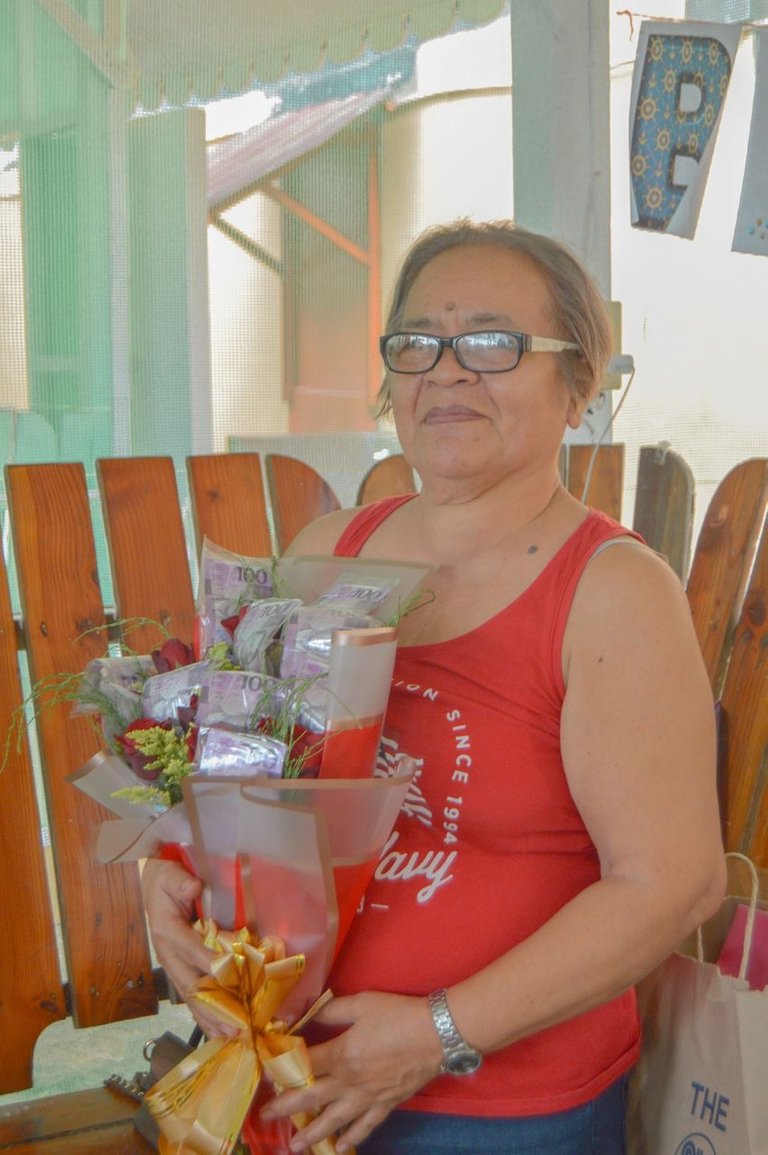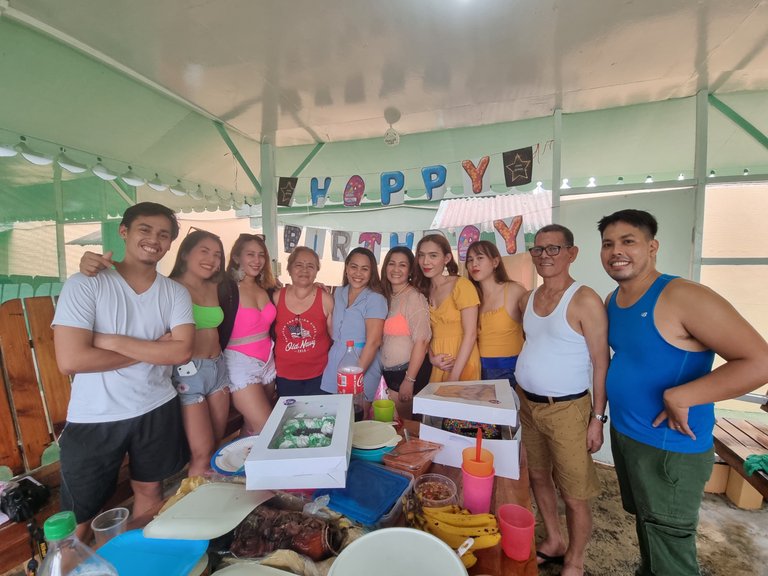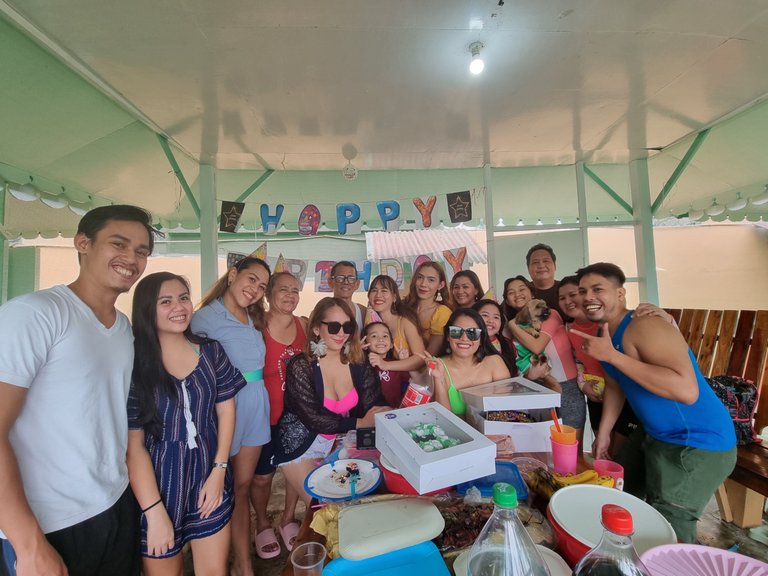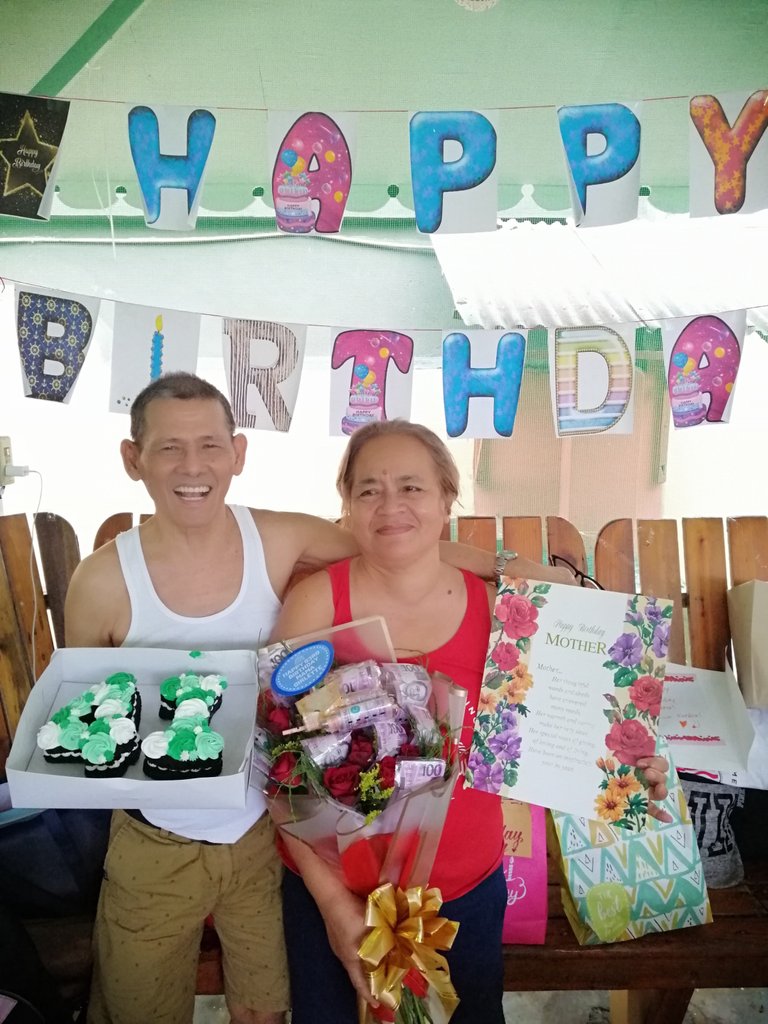 (Some of the photos are taken by my sisters @sassycebuana @eeventuree @jongcl @krystalogue)
We also had this photoshoot in mind which was 2-weeks in the making. Right when we decided that we'll be in a resort, we planned to take inspiration from the recent photoshoot of the 2020 Queens of Miss Universe PH. It was a bikini shoot full with neon colors. We bought swimsuits of different colors, ones that match our skin tones and I think we kinda nailed it. However, if you're wondering why Ate Gwen and I have the same color, it's because we left hers at home. She was supposed to wear a blue one but because I was so drained after work I forgot to pack it since it was in the living room not in mine. Thank God Ate Rica brought a spare one, which was way sexier than planned but Ate Gwen still gave it a go for the photoshoot. We had a handful of audience staring at us when we took the photos which was kind of a bummer at first but we thought, they have no idea who we are anyway so we carried on.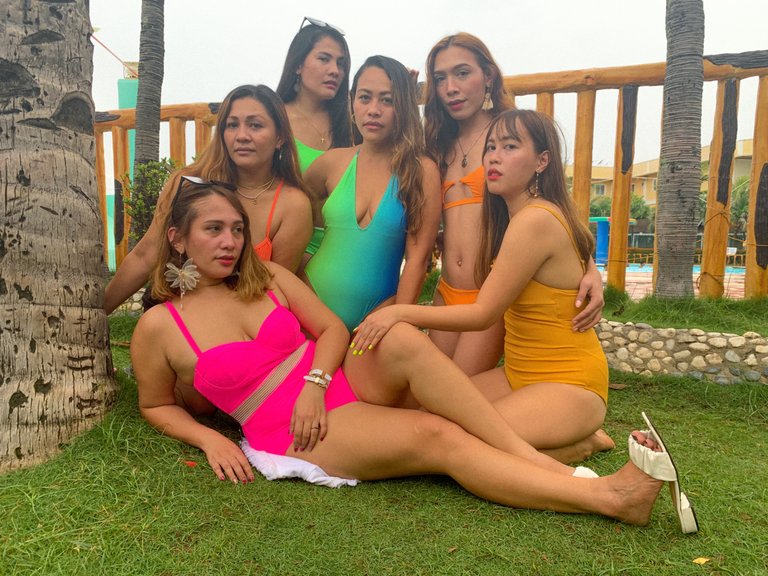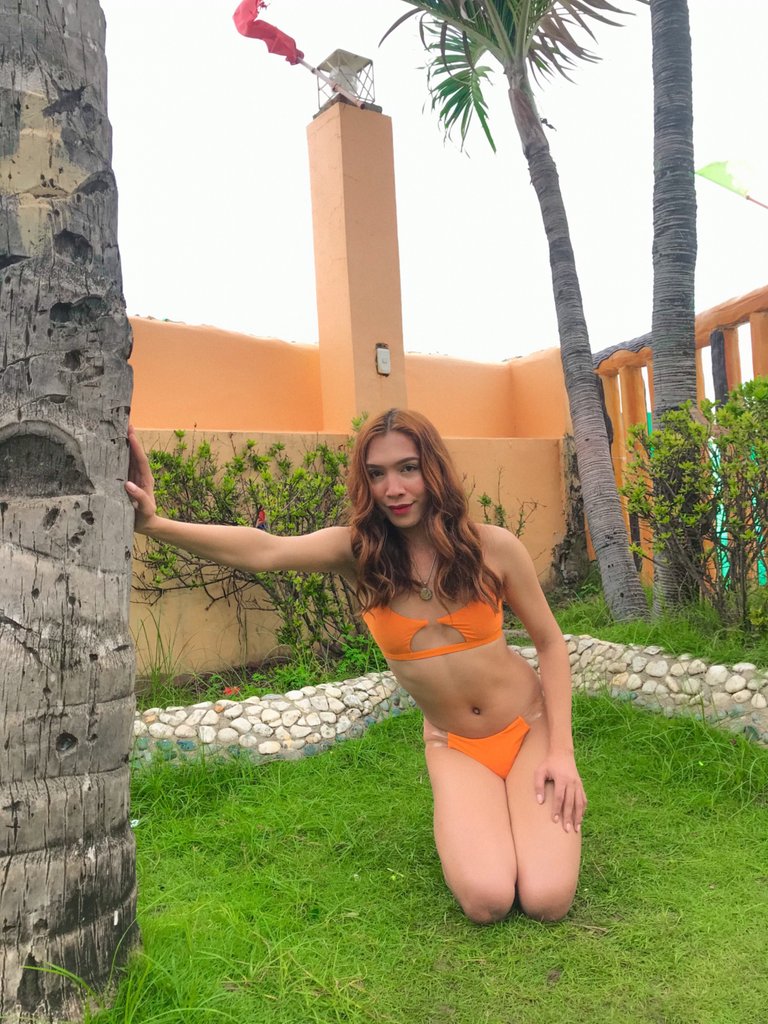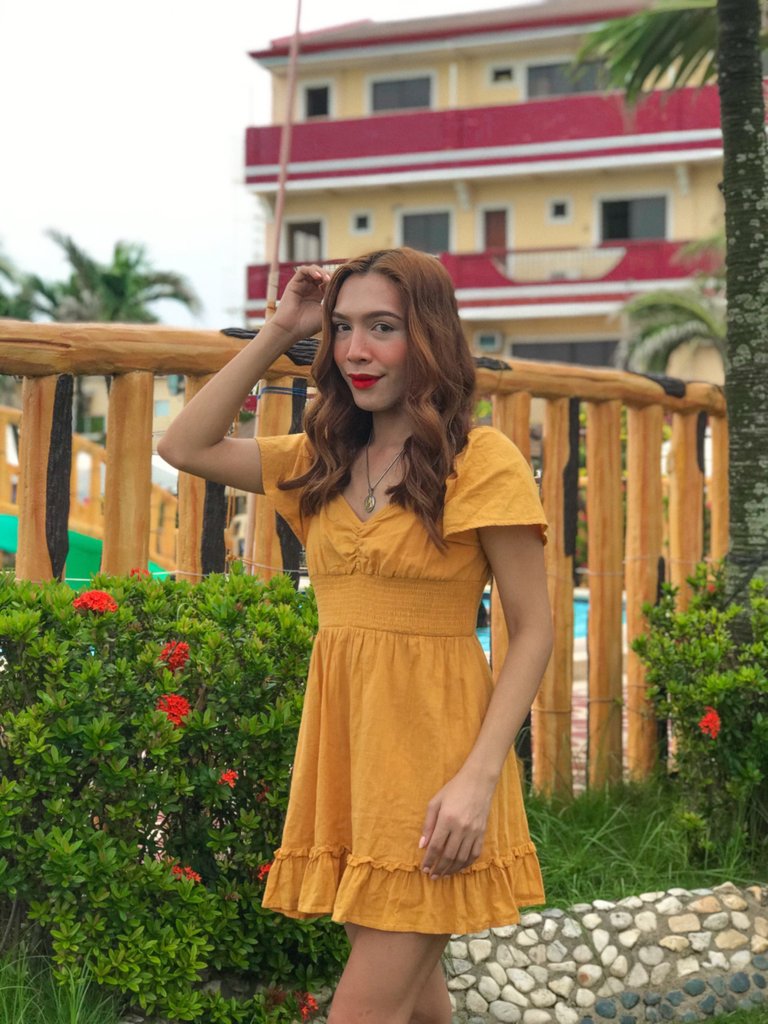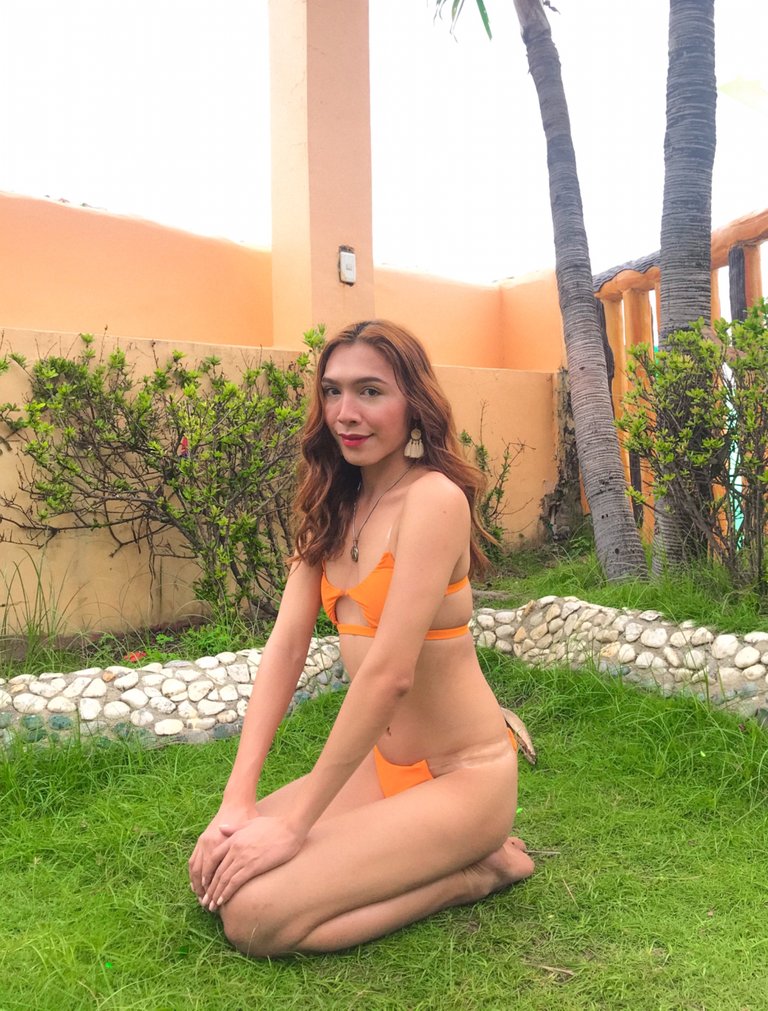 It was such a fun celebration, like what I mentioned, we were all there so it really made our parents' hearts flutter. We surprised mama with a cake that has money in it when you pull it, and she just had most genuine reaction. She has sacrificed a lot for us and no amount of money could ever repay that, she has been such an inspiration of how it is to be strong despite the challenges that come our way. She is also the kindest and most generous person I know, even when she barely has enough, she will still give to people in need. Both of my parents worked so hard to make ends meet, and here we are their 8 children, trying to make a difference in our own unique ways. They have always been very vocal in how proud they are to us and we thank them for it because it truly motivates us to do better and to dream beyond what the world offers. 🤍
---
Celebrating a milestone!
In the 13th of October I will be celebrating my first month in my new job, and I know I might sound redundant since it's one of the things I have been repeating on my recent blogs but to me it really is something to be joyful about. For the first time in a long time, I have found a job that I truly enjoy working in. It gives me that satisfaction every after shift. The pay is great as well since I also received my first pay check just recently. I have received good feedback from our training supervisor as well which truly warmed my heart and made me even more hungry to strive for excellence. He said and I quote "I really appreciate that you help your teammates in some of the processes, which is an indicator that you, despite the short amount of time, remembered the steps already and it also means that they trust your knowledge." It just sparked a passion in me that was kinda lost for a while in my previous company, and it's the passion to be of service to others. Back in college I have always been the kind to assist my peers whether it be in academics or not. I find joy in helping others understand topics better and of course in the process, make them learn more. So to be at that state again makes me really excited to spend the coming months honing my skills and at the same time, lending a hand. So in celebration of all that, me and my sister Jong decided to visit this one place we always wanted to visit. It's the Tamp Cafe & Co'. If you want to read more of it, check out Jong's blog since she did a thorough review.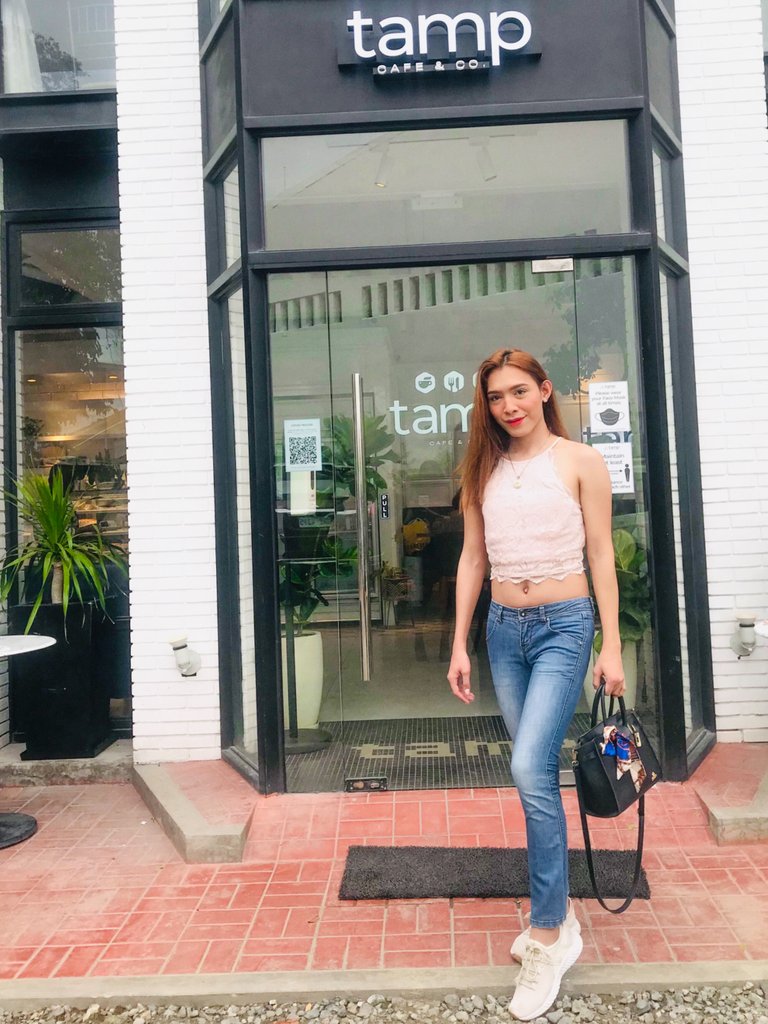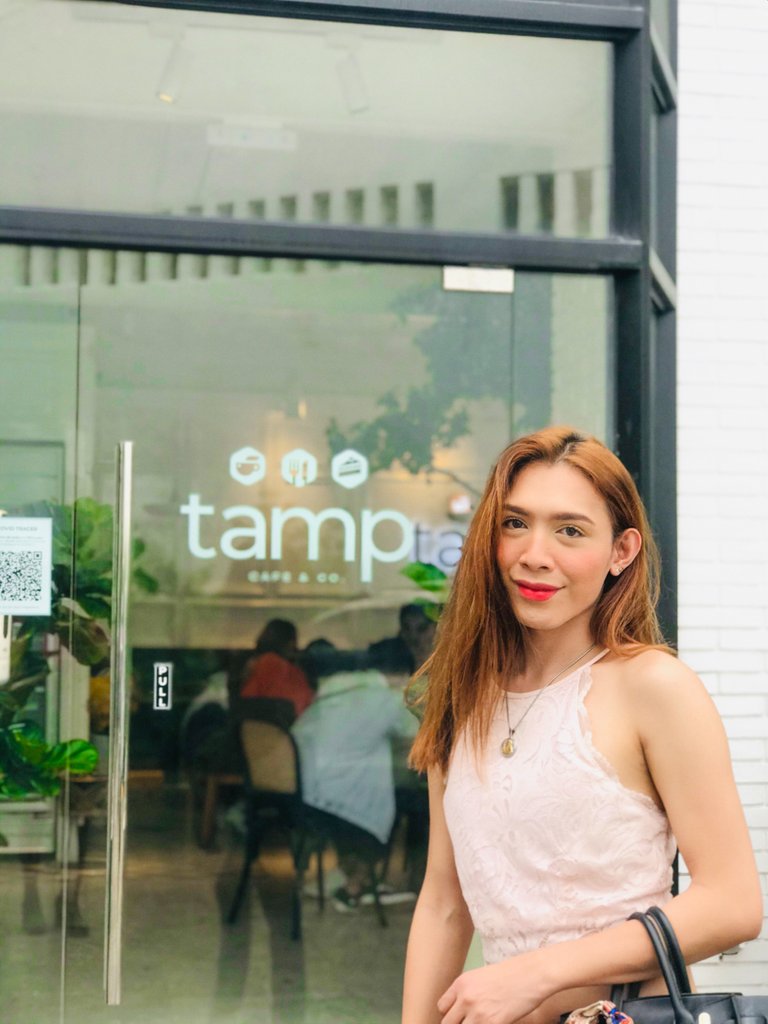 We had to wait for like an hour to be seated which isn't as bad considering it was a Sunday. I originally wanted to just have coffee and cake since I was pretty full already, but when they mentioned that the cake will only be for one peso ($0.20) each if we ordered one meal and any choice of drinks, I decided why not. I had Chicken Parmigiana and French Vanilla. I forgot what Jong had but I'm pretty sure she'll list it down on her blog. When the order arrived I was puzzled as to why my drink was pale white then I soon realized that there is no coffee in it, so I asked if they could add espresso and thankfully they said yes. I'm pretty sure the waitress asked upon ordering if I wanted a shot of one or not but I think I misheard her and I though she was asking if I want an "extra" shot. Their service was beyond expectations, paired with their menu, it's truly something I can recommend.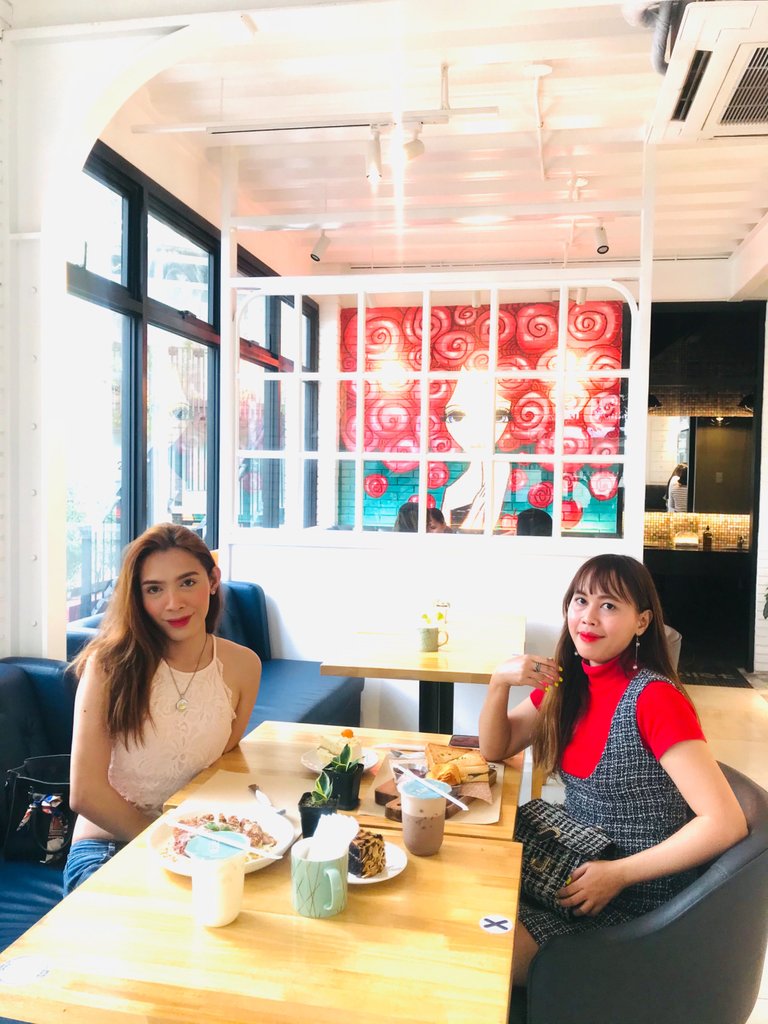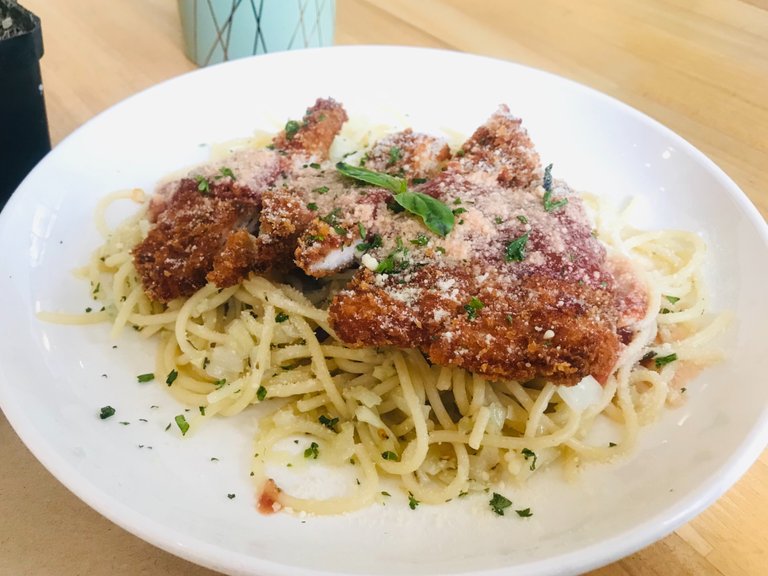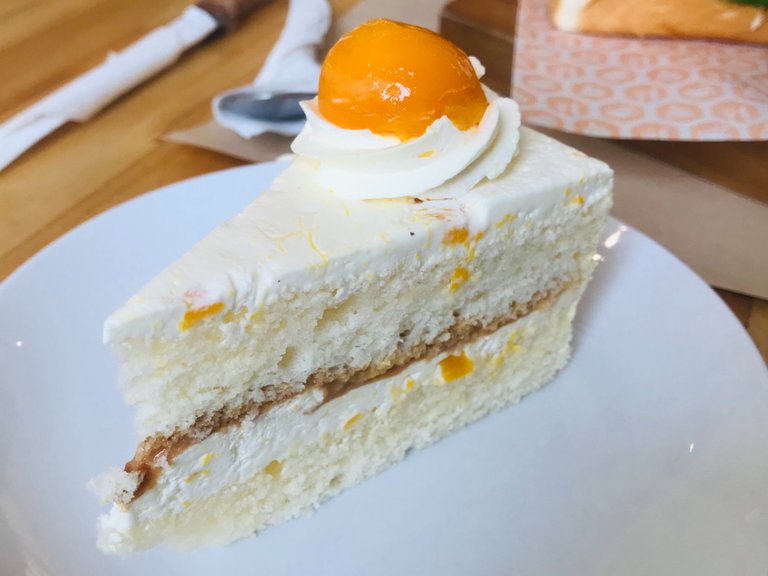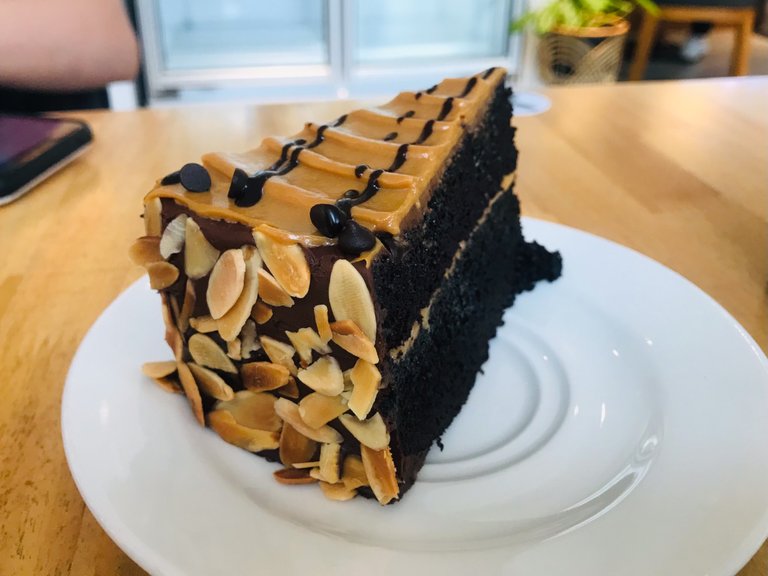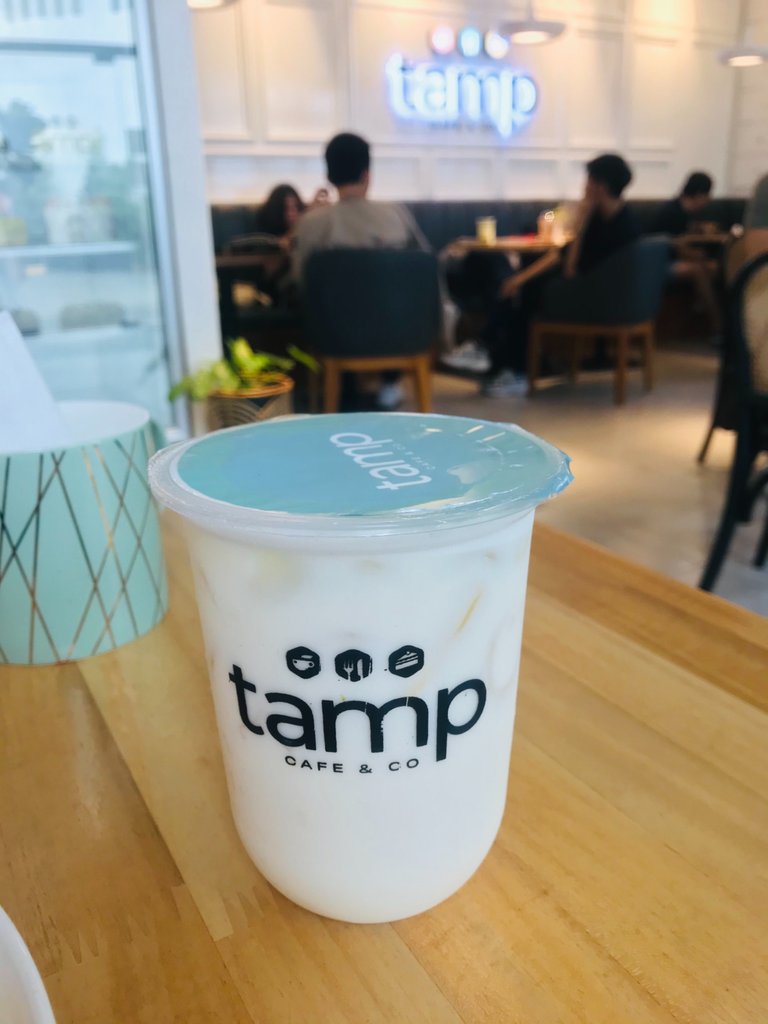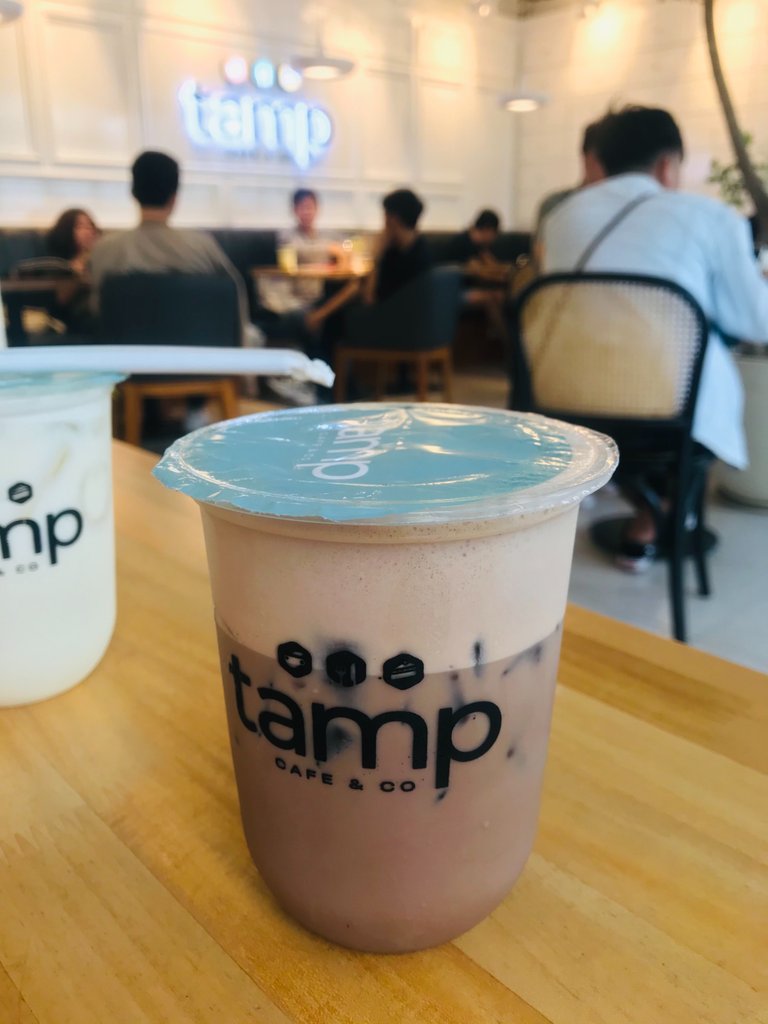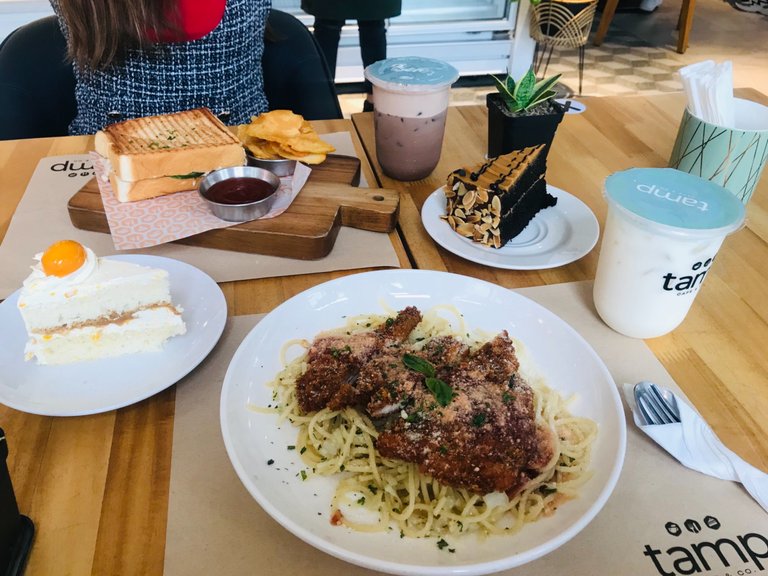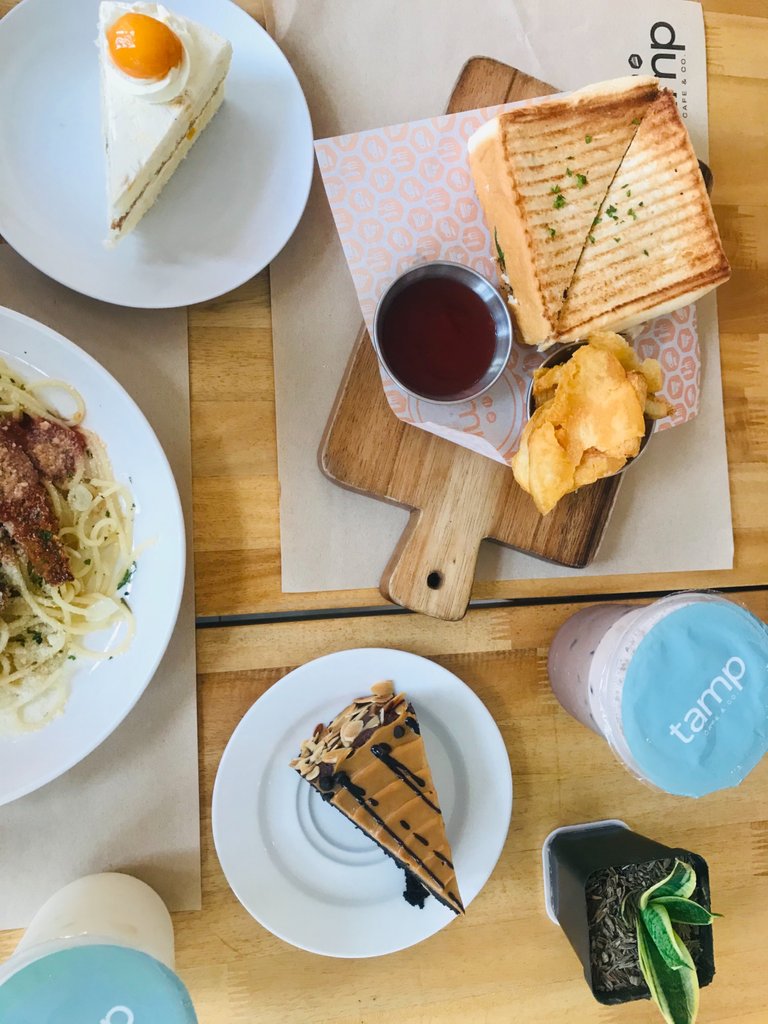 The place in itself is really cozy too. No wonder why most of my friends have visited the café already. It's the best place to go on a date with a someone or just with friends. They do ask for a vaccination card though so just a heads up if in case some of you guys would give it a try. The food is great and the price range isn't that bad, definitely something to put on your list.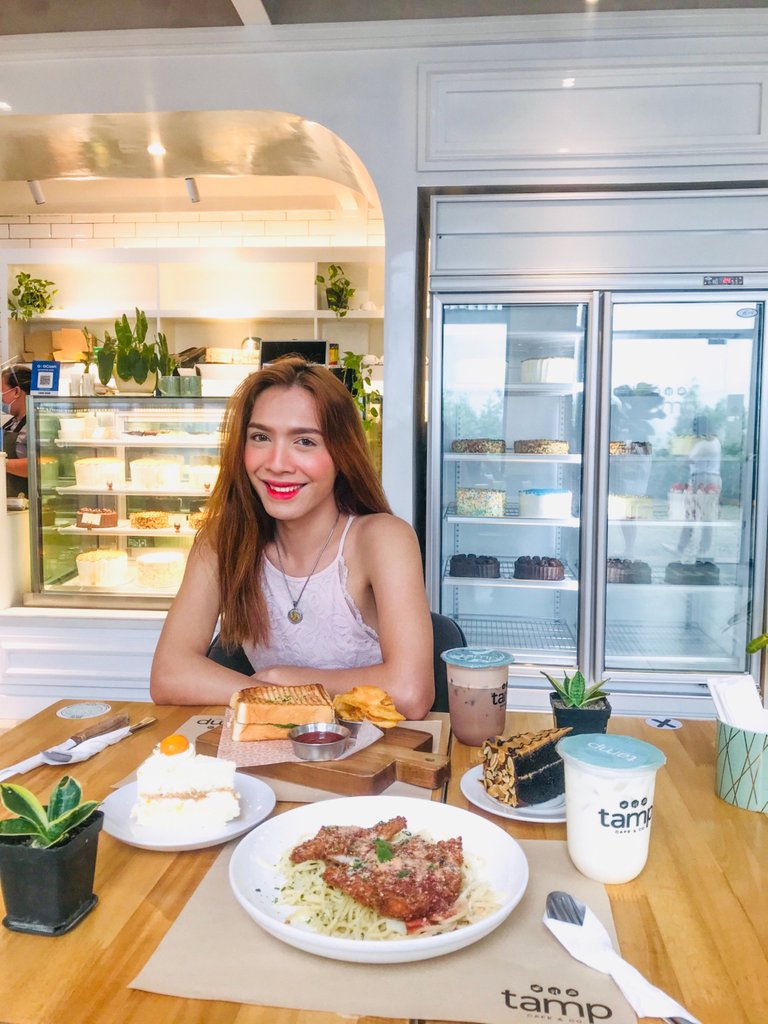 And that's basically it, how was your weekend? Drop a comment down below! Did you visit any new place or just stayed at home and binged-watch your current favorite series? Well whatever it is the you chose to do, I'm pretty sure you had fun. Work load can sometimes drain us out so it's really important to take pauses and live in the moment. Till my next post, hustle harder! 🤍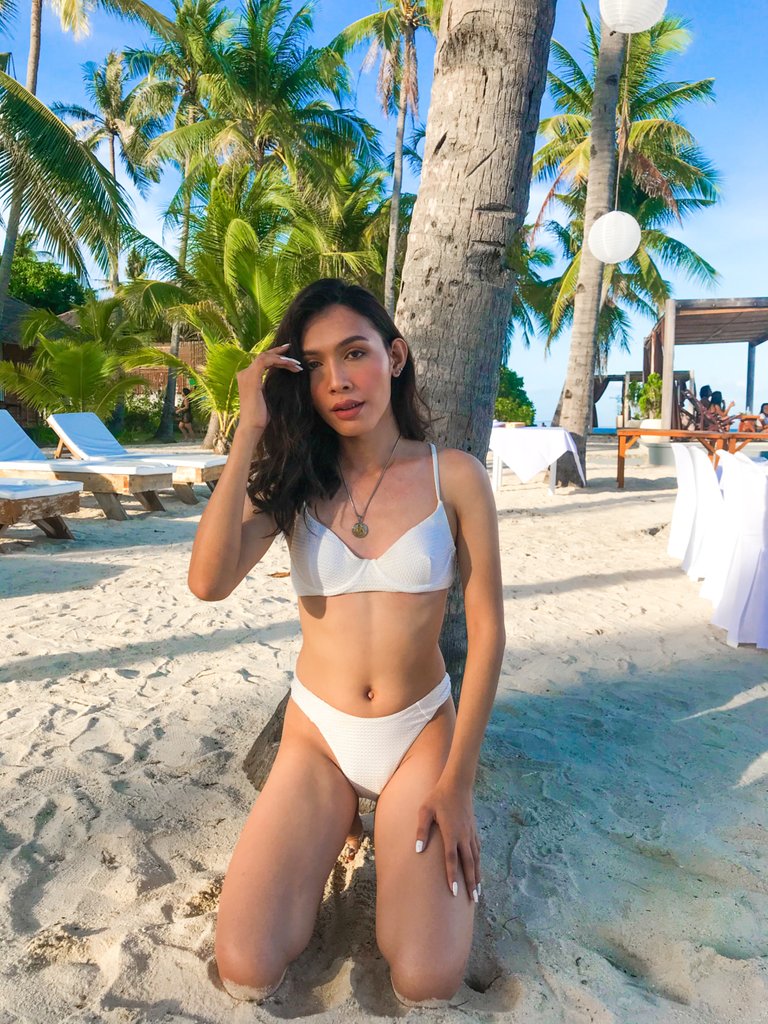 Sway
Hi guys, welcome to my channel, this is Sway! Oh I mean my corner here in Hive.🤗
Follow me to not miss any of my posts, love and light 💛