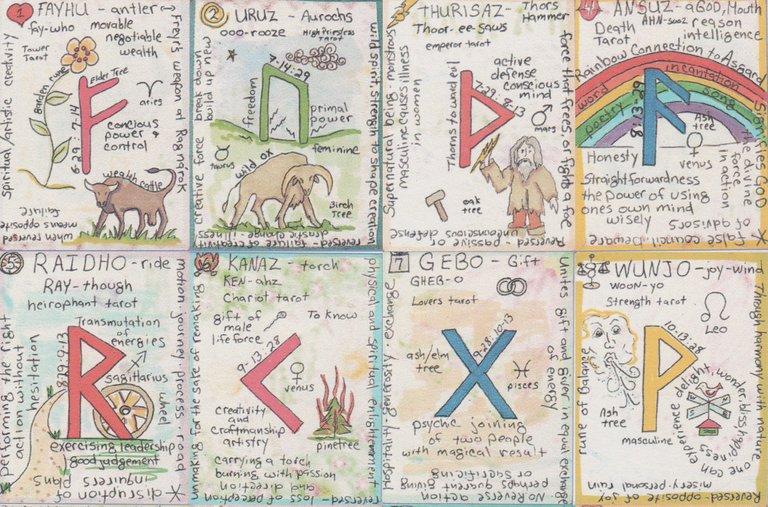 Here is a hand drawn set of rune cards I received a while ago. I have scanned them into the computer, and made one big sheet for quick reference, but then had to cut the big sheet into three pieces to post. I do not think it is scaled properly for printing, but I wanted to share them, and I thought this was the best Hive community to do so.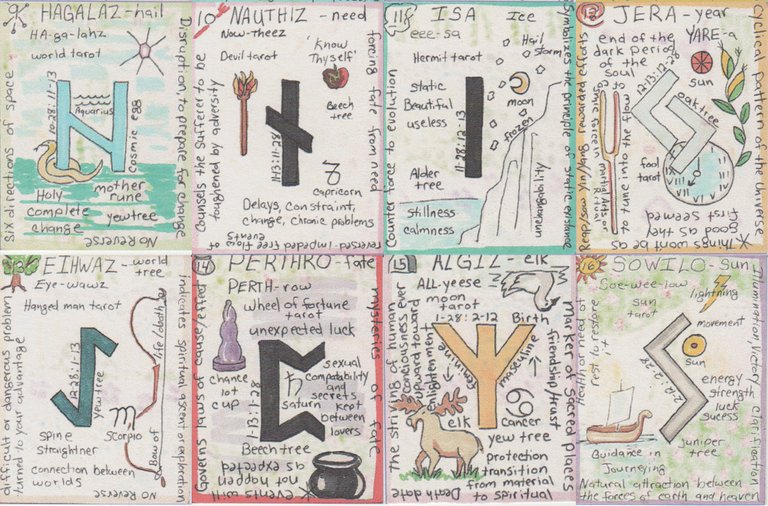 These cards are chocked full of information, and each have a corresponding astrology sign, tarot, and tree. There is also a general list of connected objects and concepts, then what I believe to be the intended reading if the rune card is drawn for divination purposes. Some cards also have a reverse reading, like how the meaning of a tarot card changes when it is drawn inverted.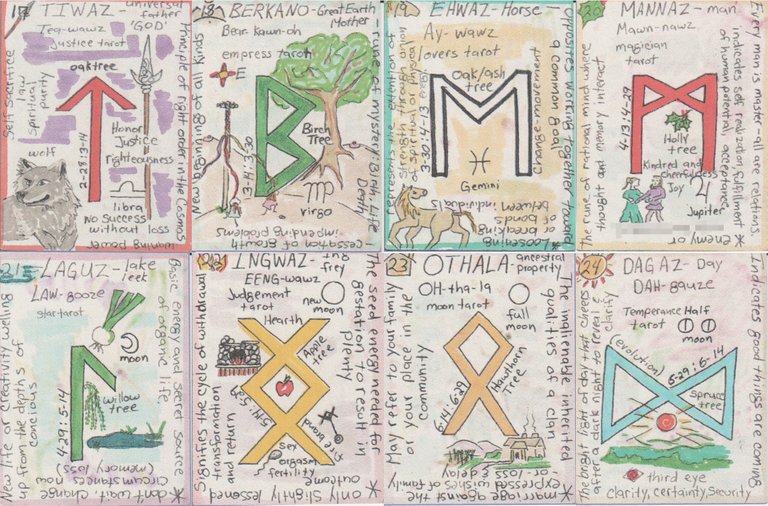 I think they are neat, and I wanted to share them.