---
For The Little Things That Count ...🐌
---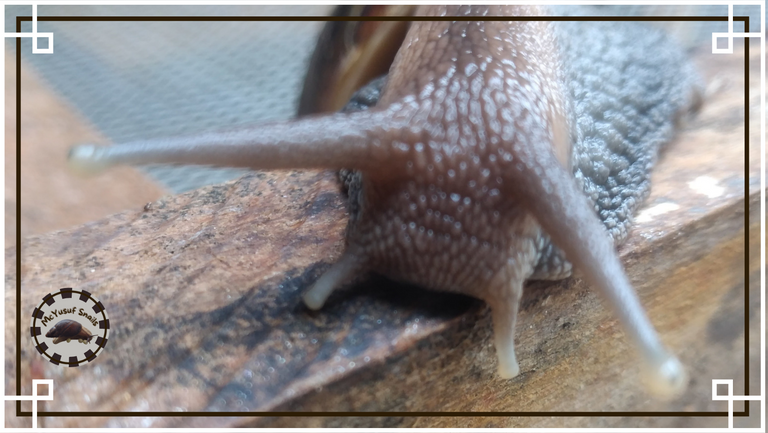 "And may the Lord our God show us his approval and make our efforts successful. Yes, make our efforts successful!"
~ Psalm 90:17 - NLT
Even as little success, it's still success. My worries of having a total failure at my first attempt has been calmed. This is following my previous post where I talked about giving snail eggs incubation a trial. 27 days have gone by since the first set of eggs got incubated and I was looking forward to seeing hatchlings around the 30th day and beyond. I've been watching the first set of 8 regularly since they'd guide me as to how the rest would follow. But to my shock, the first set that got to break out of the soil was the fourth set to be incubated. Well, being a leader is not by age.
---
For The Love Of Gifted Life ...🐌
---
5 of 7 eggs developed well and emerged out of them were these translucent tubes of life contained in a feeble shell. I could see every bit of action going on in their miniature body, just amazing what's in such a little package. They were supposed to remain under the soil for a few more days, consuming their eggshells for calcium before making a living above the soil. That wasn't possible though since the incubating soil got moist and they may get stuck in there. Thus, I moved them out carefully into another plastic ware with their remaining eggshells and some pawpaw leaves in case they'd like to chew on something else.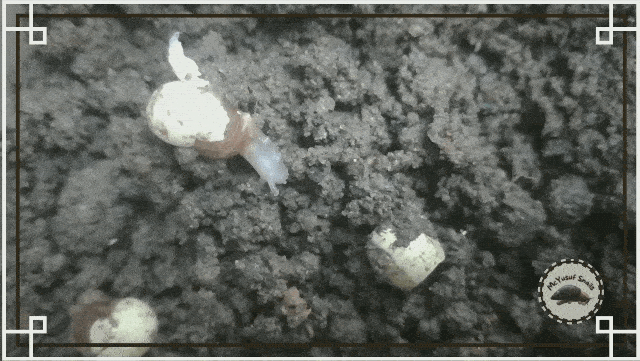 gif - 12x speed
One of the eggs was found broken and dried up. Probably a handling mishap made it crack and leak. Losses can't be avoided totally, just best to have them at the lowest amount possible. The rest of the eggs are still taking their time. I'd be checking regularly till about two weeks more and then any one that hasn't hatched by then needs to be opened up and probably discarded if gone bad.
---
For The Records ...🐌
---
Initial stock comprised of
✔️ 10 Archachatina Marginata Ovum,
✔️ 2 Archachatina Marginata Suturalis,
🤔 8 Archachatina subspecies (I'm not sure which one yet, they are small in size, have a pinkish columella, kinda bulbous and cream colored apex and the eggs laid are about 12mm long).
Eggs hatched
✔️ 5 Asubspp. on 15th July (~21 days of incubation)
Feeds were mostly
✔️ Watermelon
✔️ Pawpaw leaves
✔️ Powdered eggshells
1 mortality recorded (more details in next post)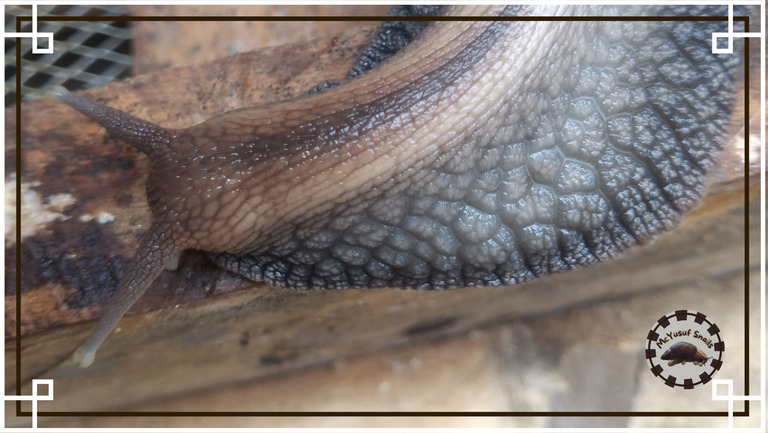 ---
Thanks for gliding with me on this slimy trail ...🐌
---
Period: 15th July 2022.
All images and gifs are taken with Samsung A20s, edited using Canva and phone's Gallery editor.