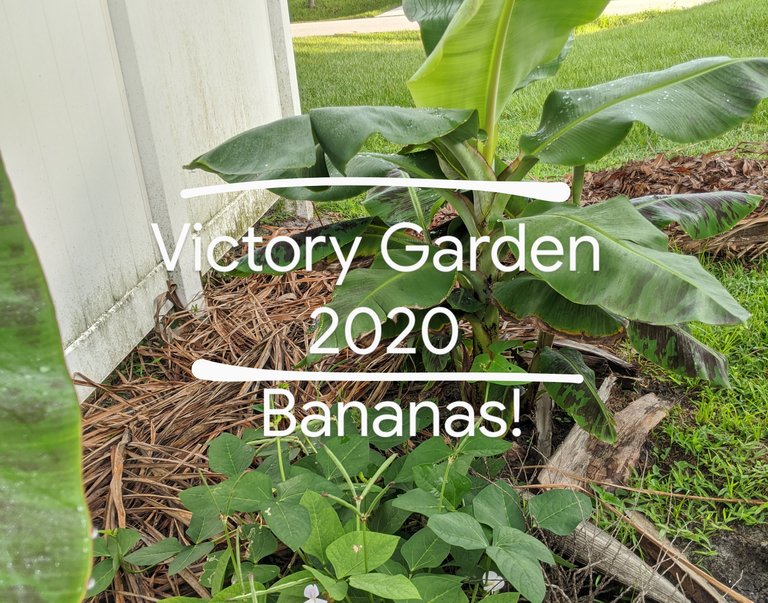 Hey HIVE family,
I want to write a quick note of gratitude to you all for being here. I've barely written since this covid thing started, but I've been watching. When I first heard of this mysterious illness in China, I looked around our Steem (then) communities for any first hand accounts. None. I checked again when news hit of a dire situation in Italy. Still nope. It wasn't until the first lockdowns hit Europe that I began to see accounts of this phenomenon here. Always about lockdown, never about illness. Strange for such a deadly virus, eh? Anyways.
Facing the potential of extended lockdowns and shortages, my family first stocked up on non-perishable and long-keeping foods for the pantry: rice, dried beans, lentils, canned fruits and veggies, flour, potatoes, onions, winter squash. Next, we put a good chunk of the bribe our government paid us to keep quiet and stay home toward expanding our ability to grow food on our own property. *Last," but not least, we stocked our freezer with a variety of meats.
Subtropical Victory Garden
Thankfully, our area has not experienced significant disruption yet. Our stores lacked paper products for a while and there was a run on meat, but things have been restocked. I'm glad, because the minimal preparation I described above would not go far if we suddenly had to rely on what we have stored and what we can produce. We don't eat primarily from our land, we eat from the income from my small business, so most of my attention has gone into keeping that alive.
Like all of us this year, I'm growing into a new way of living. Today, I want to highlight our little banana patch.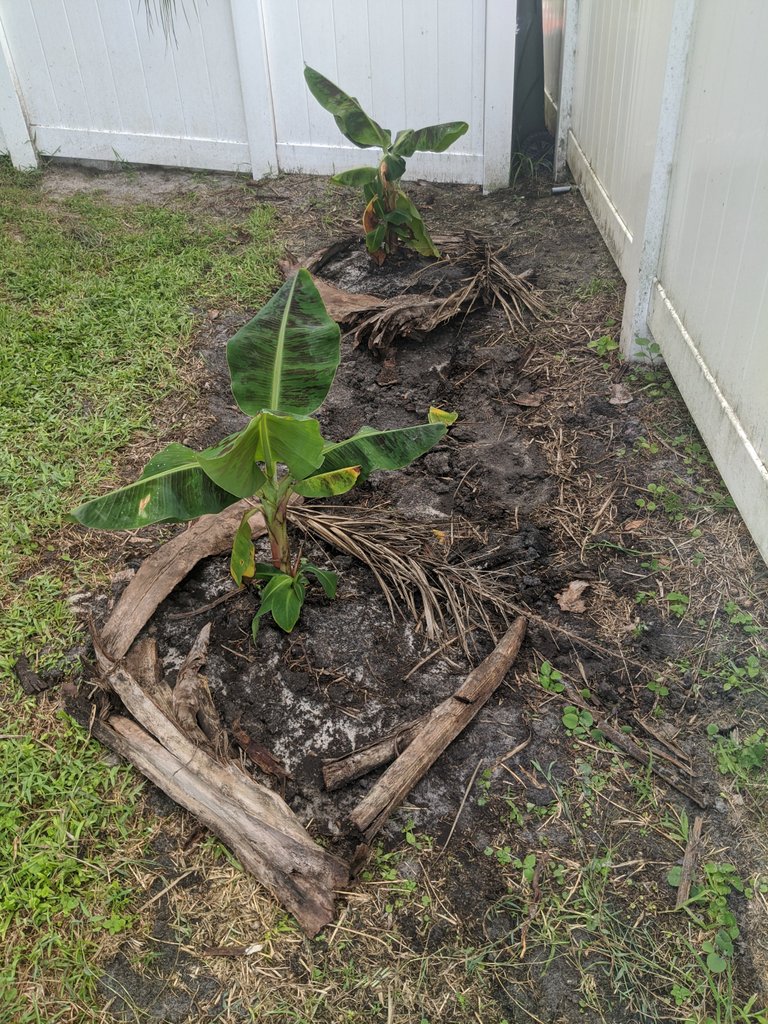 Dwarf Cavendish Bananas shortly after planting, June 2020
I heard that bananas want lots of water and lots of nutrients. These babies were fed with high-nitrogen kitchen scraps in the planting holes (specifically, the remnants of turkey after making soup,) and planted near the overflow outlet for my neighbor's water pump (so there's always a trickle of water there.) It seems they like this.
Since we haven't needed to consume all those pantry foods, some of these have gone into the victory garden. We've already grown and harvested some red potatoes, and planted more. As summer heated up, I realized we need some green cover crops to shade the feet of our baby fruit producing trees. Check out how happy our Dwarf Cavendish banana plants are with a patch of cowpeas (black-eyed peas) contributing moisture, shade, and nitrogen to the soil!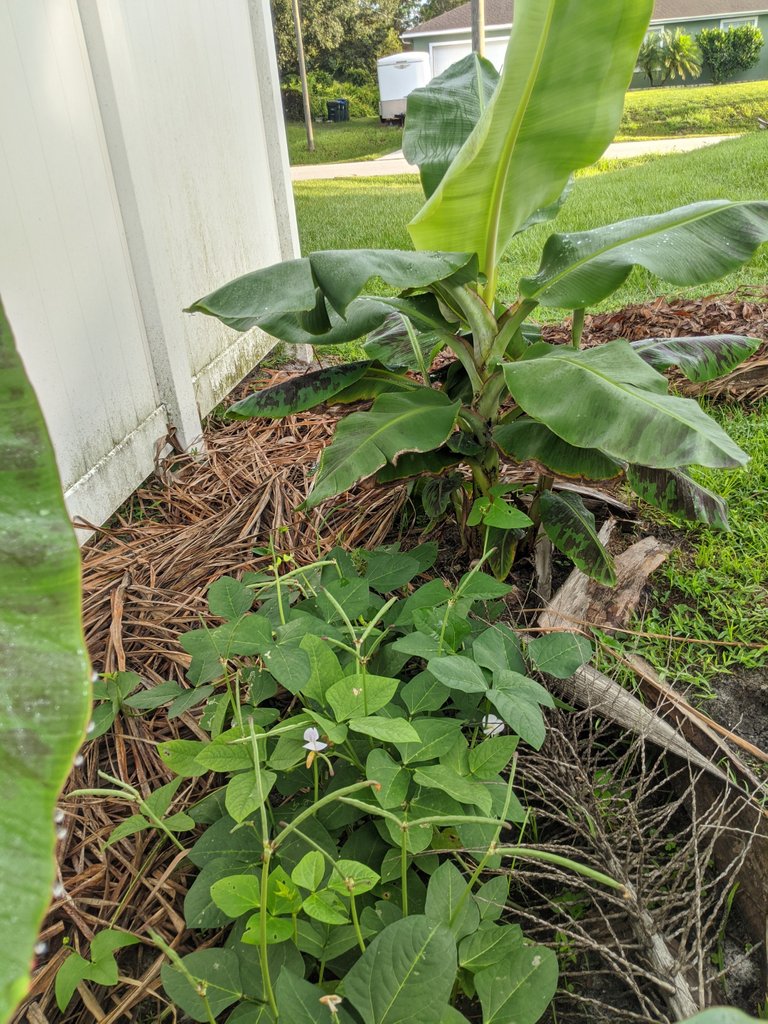 Dwarf Cavendish Bananas with cowpeas, Aug 2020
I'm not sure if we will have bananas by winter at this rate, but luckily our winters are mild. I have many more small garden projects to share, so I'm looking forward to joining you all in growing this online victory garden!
Till next time,
Be "all in" in whatever you do.