"Only Those Who Risk Going Too Far Can Possibly Find Out How Far One Can Go."
---
With that beautiful motivating quote by T.S. Eliot I embark on a journey to learn PHOTOSHOP. I had always wanted to learn it but kept postponing it with different excuses. Finally, I got myself to sit down and try this wonderful imaging and graphic designing software. Here is the result I have achieved so far -
---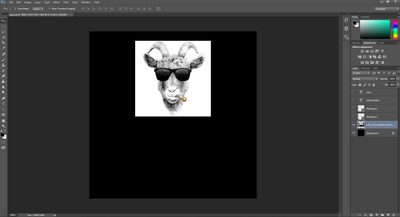 So I first started off with importing the images that I was going to work on.
---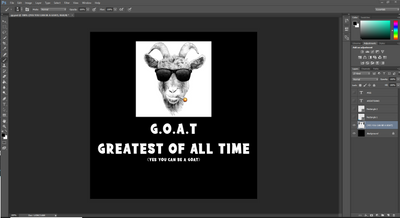 Then I added a few lines including the full form of the acronym G.O.A.T.
---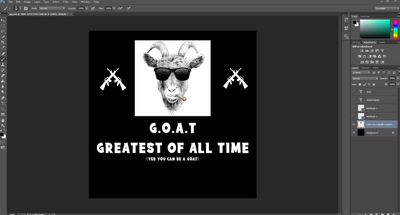 Well at this point I thought, there has to be guns if we were to be called a "GANG"
---
Well a lot of experimenting went in and I would not bore you with all that. The end result which finally satisfied me was this -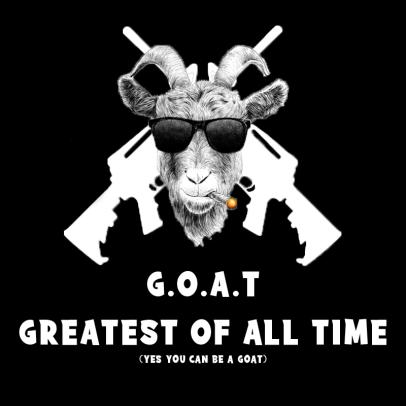 GOAT GANG Invites You To Come and Be a Part of Our Amazing Community
Have you ever imagined how human kind has survived for so long? Have you ever given a thought to how the world has advanced so much? The answer to all these questions is down below-
From time immemorial there have been people with talent, skill, special abilities, innovative and strategic minds who have been pushing the world forward. It wouldn't be wrong to categorize them as GOAT - "Greatest Of All Time". Every era has people like them. They work behind the scenes, contributing towards the advancement of their generation.
We have now entered the era of gaming and we call upon all the GOATs of this time. Players who think they are great or have the potential to become great if given the right direction and opportunity come join the GOAT GANG.
Join GOAT GANG by clicking HERE
---
Words are not enough to express my gratefulness to my mentor - @nelyp who took the pain to guide me through post formatting and all the other things that my stupid brain came up with. Thank you soooo much!!!!
---