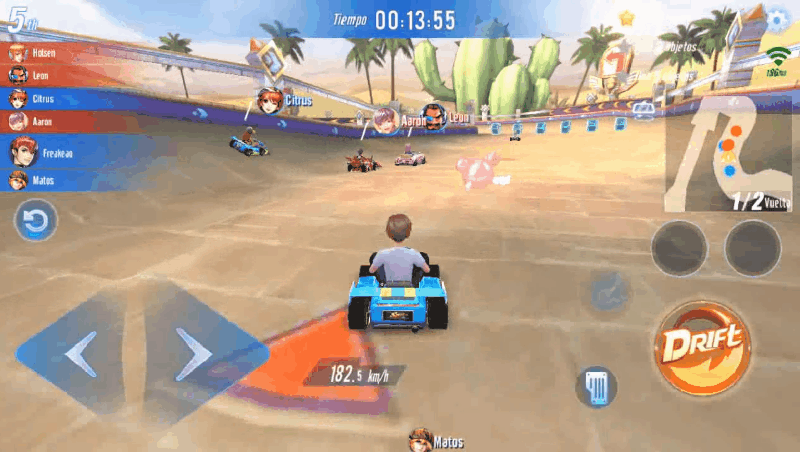 Speed Drifters is a game for mobile devices that has an immense world to go through, in its chapter two we face Tristan in what has been called the great battle, accompanied by an exceptional script; The story takes us through the rise of a driver from his first race to number one, despite using karting cars here, the speeds and maneuvers to be done are for professionals.
Speed Drifters es un juego para dispositivos móviles que tiene un inmenso mundo por recorrer, en su capítulo dos nos enfrentamos a Tristán en lo que se ha denominado la gran batalla, acompañados de un guion excepcional; la historia nos va llevando por el acenso de un piloto desde su primera carrera hasta hacerse el número uno, a pesar de usar carros karting aquí las velocidades y las maniobras que se deben hacer son para profesionales.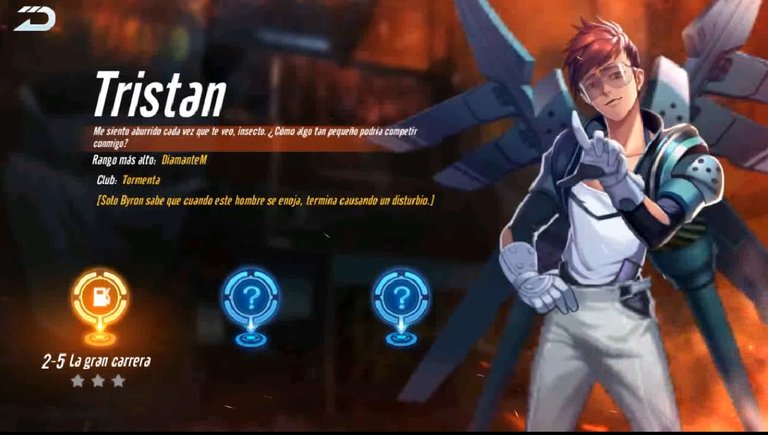 In this great battle we must overcome several missions where speed and curves reign with an impressive level of difficulty, so our skidding skills are very important, it is not surprising that we go 300 km per hour and the road ends in a sharp curve, so skidding prevents us from being overtaken and above all losing valuable minutes.
En esta gran batalla debemos superar varias misiones donde reina la velocidad y curvas con un nivel de dificultad impresionante, por lo cual nuestra habilidad en el derrape es de mucha importancia, no es de extrañar que vayamos a 300 km por hora y la vía termine en una curva cerrada, por lo cual derrapar evita que seamos adelantados y sobre todo perdamos minutos valiosos.


---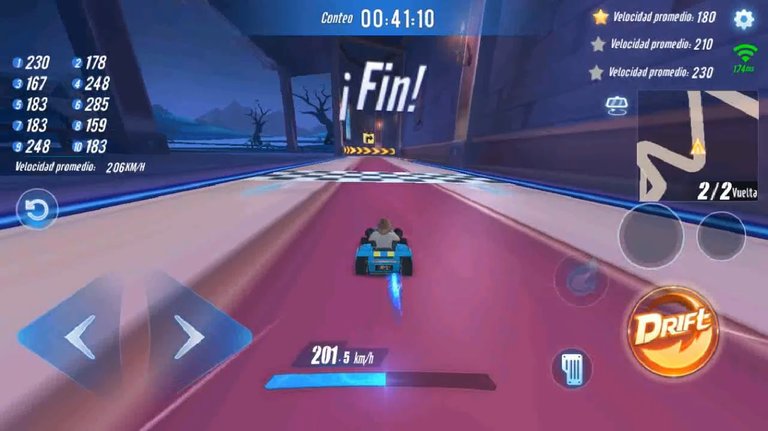 ---

Thanks to the progression system I have been able to unlock new vehicles which I can use in future episodes, on the other hand, I have been able to make different improvements to my karting car, however it is full, I do not know if it represents an advantage for future episodes Or should I change the vehicle and start the process of improving everything all over again. Garena Speed Drifters that is enjoyed in any way, can be with its backstory, the races that have a lot of adrenaline or its soundtrack that recalls the alternative rock of the 90s. Whatever the reason that may lead you to install this game I hope you can fully enjoy it on your device.
Gracias al sistema de progresión he podido desbloquear nuevos vehículos los cuales puedo usar en próximos episodios, por otro lado, he podido realizar distintas mejoras a mi carro de karting sin embargo el mismo está a tope, esto no se si representa una ventaja para futuros episodios o debo cambiar el vehículo y comenzar el proceso de mejorar todo de nuevo. Garena Speed Drifters que se disfruta de cualquier manera, puede ser con su historia de fondo, las carreras que tienen mucha adrenalina o su banda sonora que recuerda el rock alternativo de los 90. Sea cual sea el motivo que te pueda llevar a instalar este juego en tu dispositivo espero puedas disfrutarlo plenamente.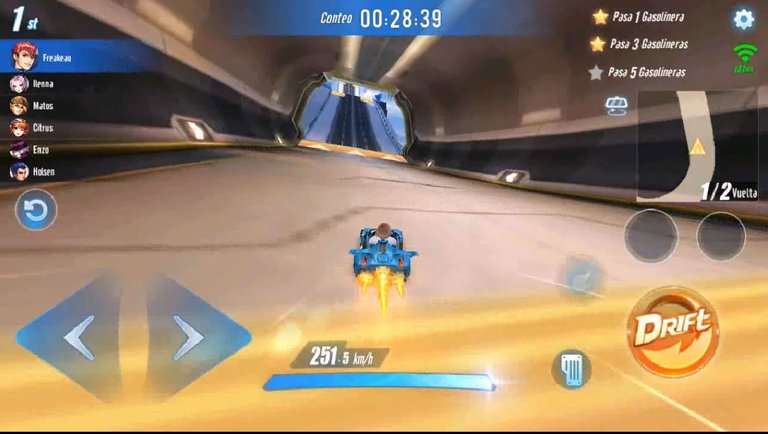 The game is the intellectual property of its creator, the images are Screen of the game.