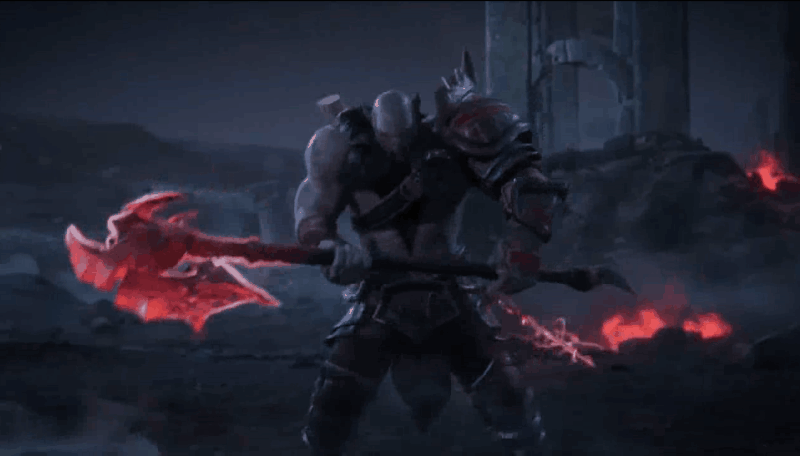 Mobile Royale, is a game of strategy and resource management where our goal is to establish our own kingdom and from there lead our armies in order to fight the enemy and invade kingdoms that oppose our mandate. Resource management involves collecting wood and stone, which helps us to build a variety of buildings. Great special effects, variety of characters including dragons and mystical beasts, as well as a system of progression in which we can squeeze the juice of Mobile Royale.
Mobile Royale, es un juego de estrategia y gestión de recursos donde nuestro objetivo a establecer nuestro propio reino y desde allí dirigir a nuestros ejércitos con el fin de combatir al enemigo e invadir reinos que se opongan a nuestro mandato. La gestión de recursos pasa por ir colectando madera y piedra, la cual nos ayuda a construir una variedad de edificios. Grandes efectos especiales, variedad de personajes entre ellos dragones y bestias místicas, así como un sistema de progresión en el cual le podemos exprimir el jugo a Mobile Royale.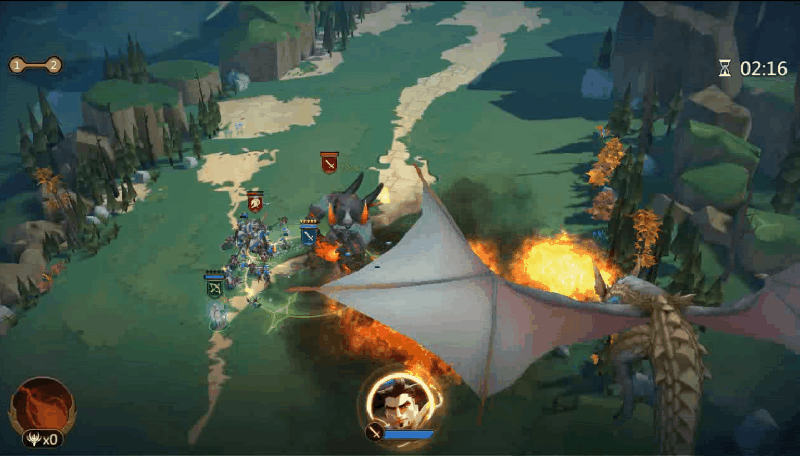 Mobile Royale, stands out for its gameplay which is very fluid and in turn is accompanied by a great story full of magic and history that accompanies you at all times, the game mechanics is composed of a system of progression that allows us to build buildings, allows us to go up experience, train soldiers and improve everything that allows us to establish our empire.
Mobile Royale, destaca por su jugabilidad la cual es muy fluida y a su vez va acompañada con una gran historia llena de magia e historia que te acompañan en todo momento, la mecánica de juego está compuesta por un sistema de progresión que nos permite ir construyendo edificios, nos permite subir de experiencia, entrena soldados y mejorar todo aquello que permita establecer nuestro imperio.

---

An impressive 3D design, many details that can be seen from a single column or in the complete design of buildings and characters. Our protagonists are among the most varied and possess unique skills within the battle and we also have a very special ally that will make you feel like the mother of dragons, if here you have your own dragon to burn your opponents and raze everything in your path.
Un diseño 3D impresionante, muchos detalles que se pueden ver desde una simple columna o en el diseño completo de edificios y personajes. Nuestros protagonistas son de los más variados y poseen habilidades únicas dentro de la batalla y también contamos con un aliado muy especial que te hará sentir como la madre de los Dragones, si aquí tienes tu propio Dragón para quemar a tus adversarios y arrasar con todo a tu paso.


Mobile Royale shines with its own light achieving that the player not only advances in an organic way, but it complements with other sections like the possibility of joining forces with other players to finish with particular enemies. The server provides a good experience by supporting all the graphic load and online players the time I've played I have not suffered losses of frame rates.
Mobile Royale brilla con luz propia logrando que el jugador no solo vaya avanzando de forma orgánica, sino que complementa con otros apartados como por ejemplo la posibilidad de unir fuerzas con otros jugadores para acabar con enemigos particulares. El servidor brinda buena experiencia al soportar toda la carga gráfica y jugadores en línea el tiempo que he jugado no he sufrido bajas de frame rates.
---

Mobile Royale is a first level game that has no waste, highly recommended for strategists and all those players who love role-playing games and resource management, do not hesitate to try it.
Mobile Royale es un juego de primer nivel que no tiene desperdicio, altamente recomendado para los estrategas y todos aquellos jugadores amantes de los juegos de rol y gestión de recursos, No dejes de probarlo.
---
The game is the intellectual property of its creator, the images are Screen of the game.