Today I will tell you about cenotes, which are very common in the Yucatan region of Mexico.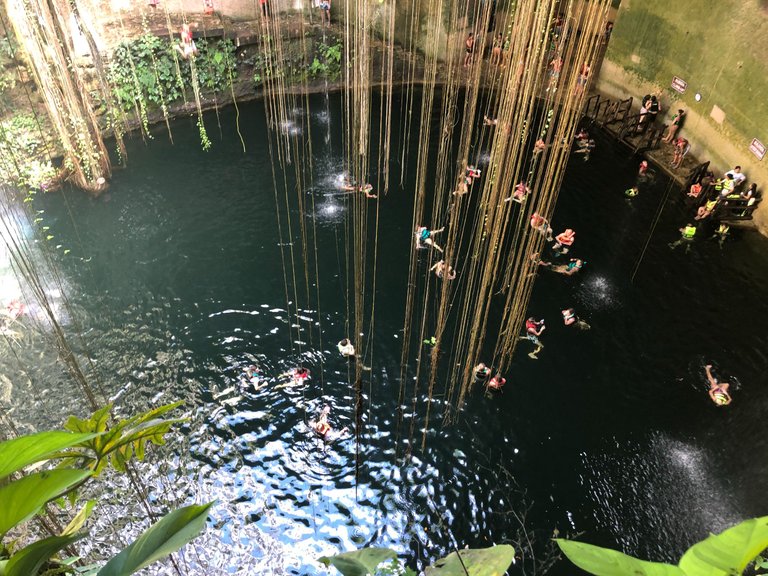 It is said that there are around 300 cenotes in Tulum and its environs alone, and around 6,000 in the Yucatan region, many of which are open to the public.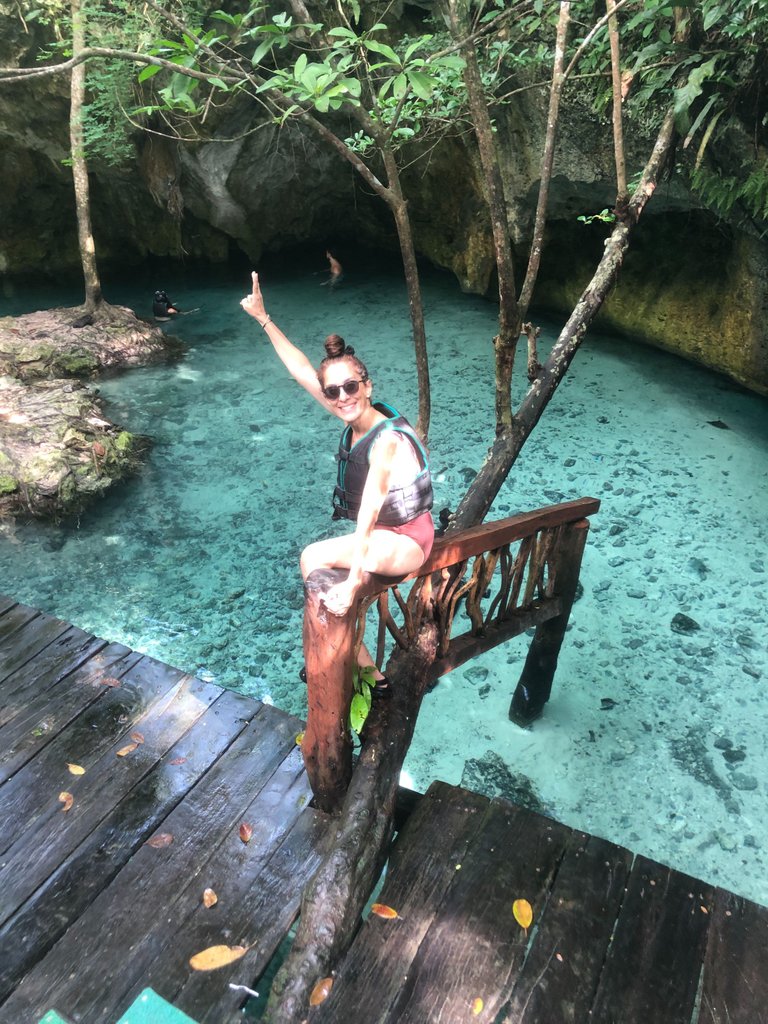 Watery sinkholes formed by underground caverns filled with water seeping from the ocean or rainwater are called cenotes.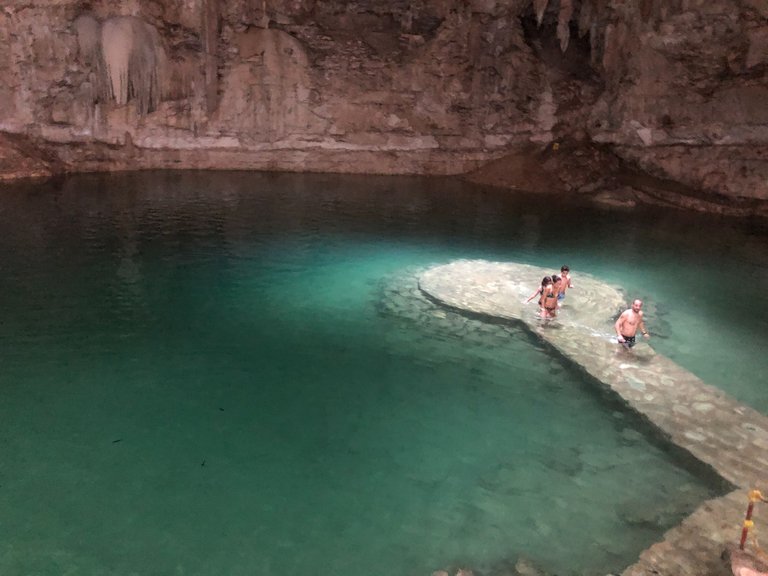 The cenotes, which were used for religious rites in the Mayan period, have become the most important haunts for tourists coming to Mexico today. Spending time here, swimming, and diving in mysterious caves is both exciting and enjoyable.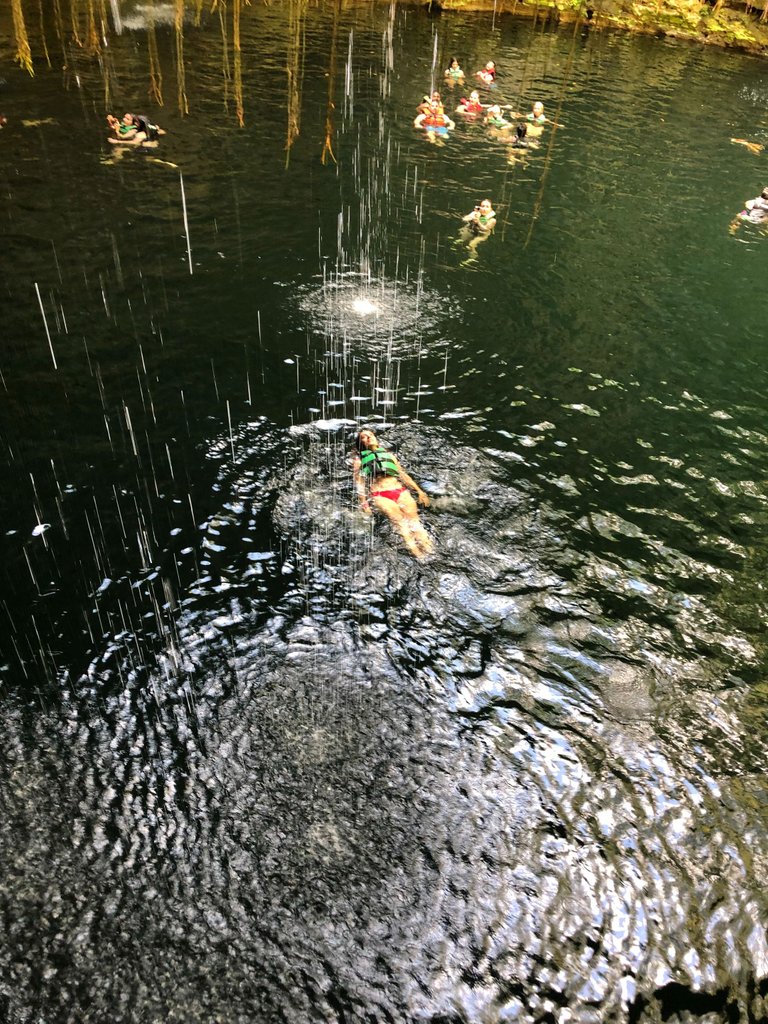 There are 3 types of cenotes. It is open, semi-open, and completely closed, that is, in the form of a cave.
During our trip to Mexico, we visited 3 cenotes and had the opportunity to swim. Let me tell you about these cenotes.
*Gran Cenote:
Located very close to Tulum, this cenote can be called a semi-open cenote.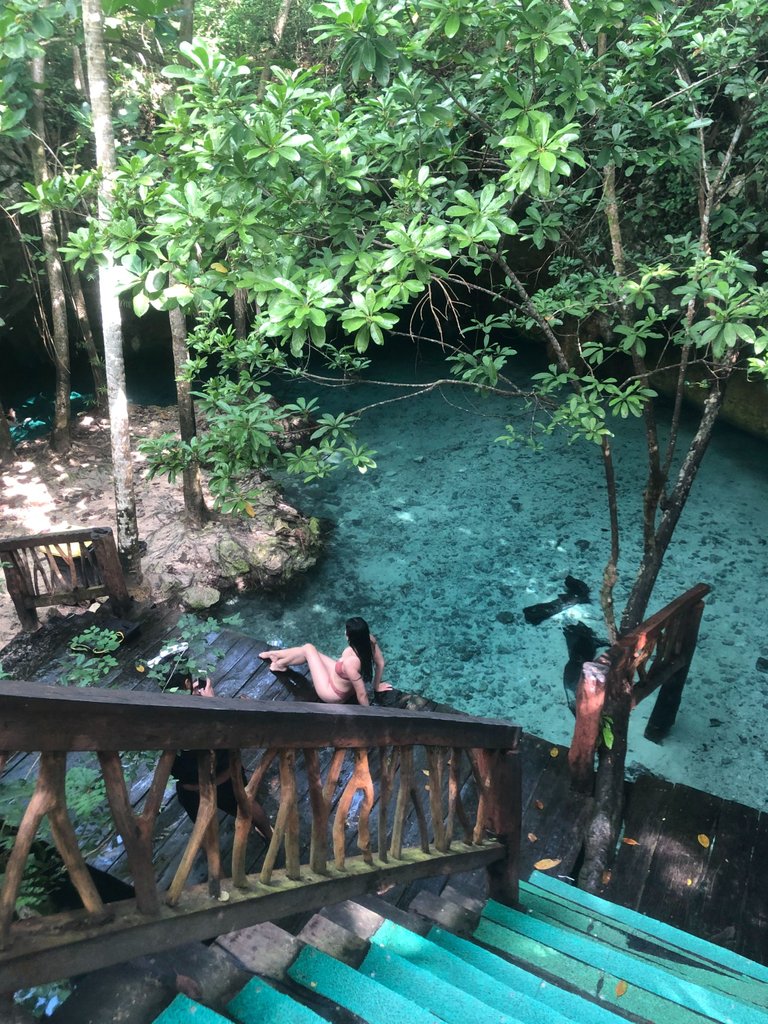 However, in one part, there is a completely closed section with bats in it. Swimming in this section was quite dark and scary.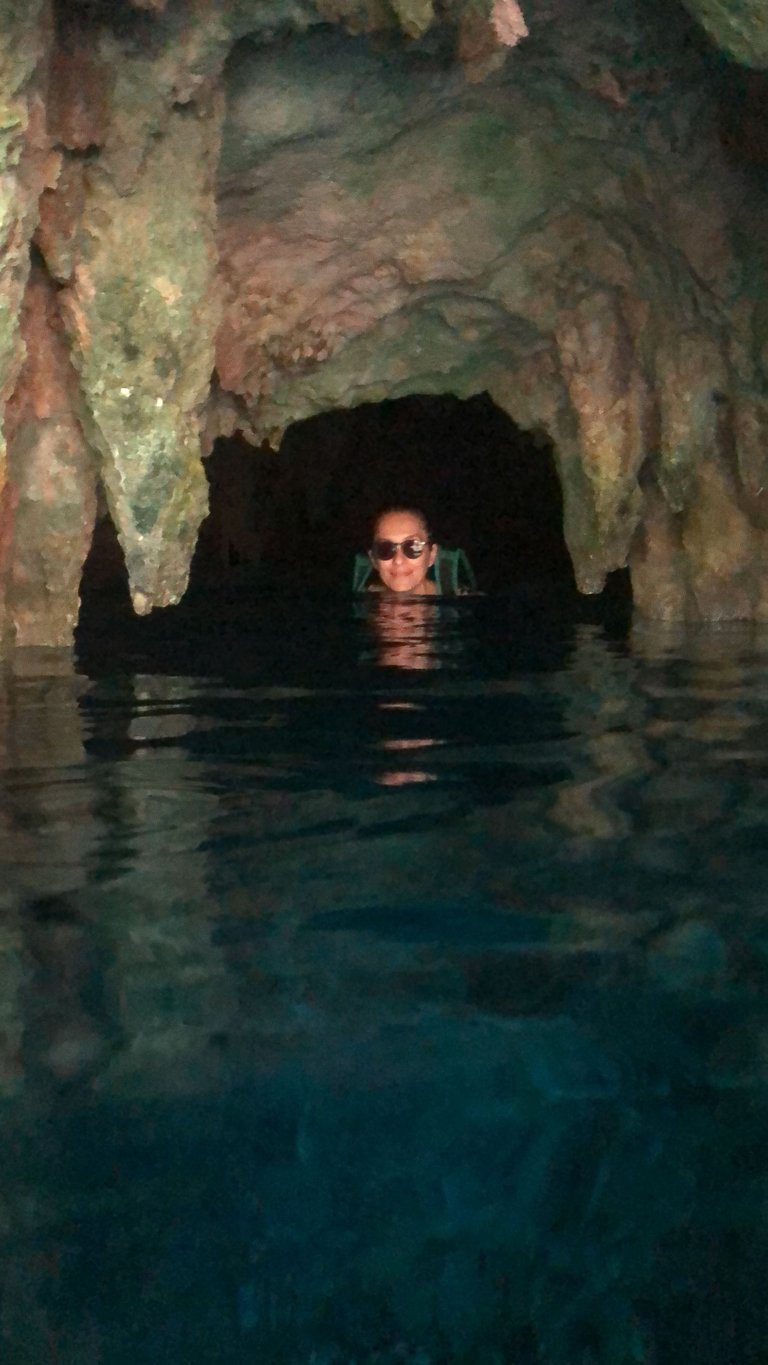 You pay about $15 at the entrance and you can stay as long as you want. There are lockers for your belongings. You must take a shower before entering. And there is no food or drink inside.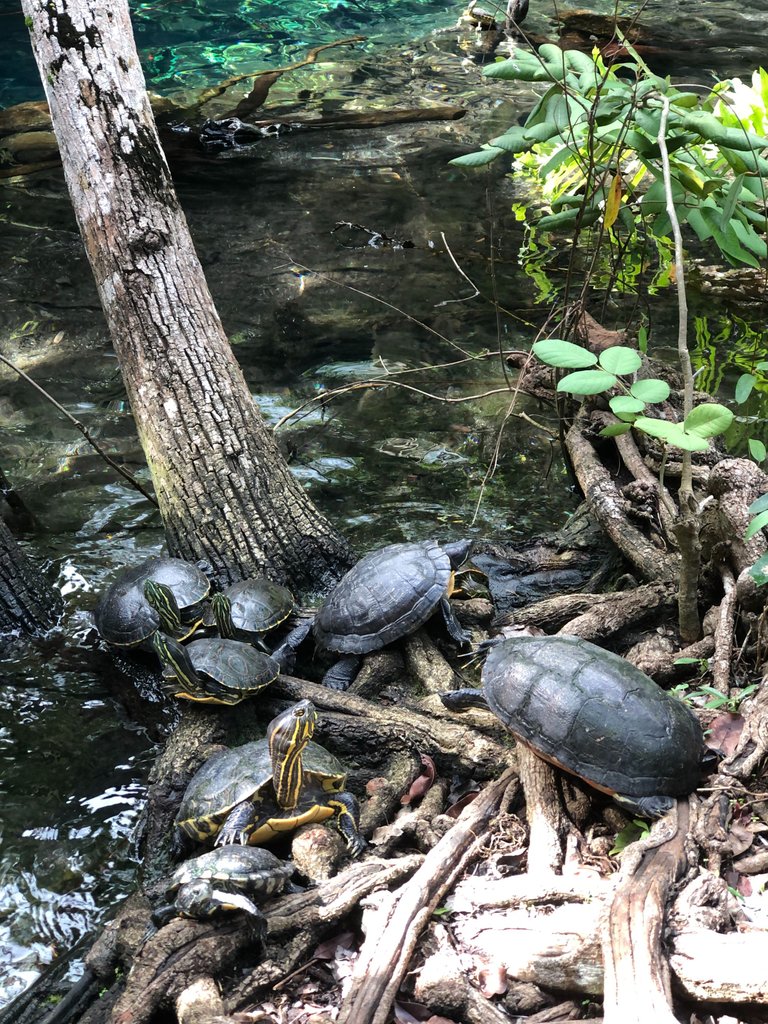 This cenote also has a very large area for sunbathing.
*Cenote Suytun:
This cenote is located between Tulum and Valladolid. We can call it a semi-open cenote.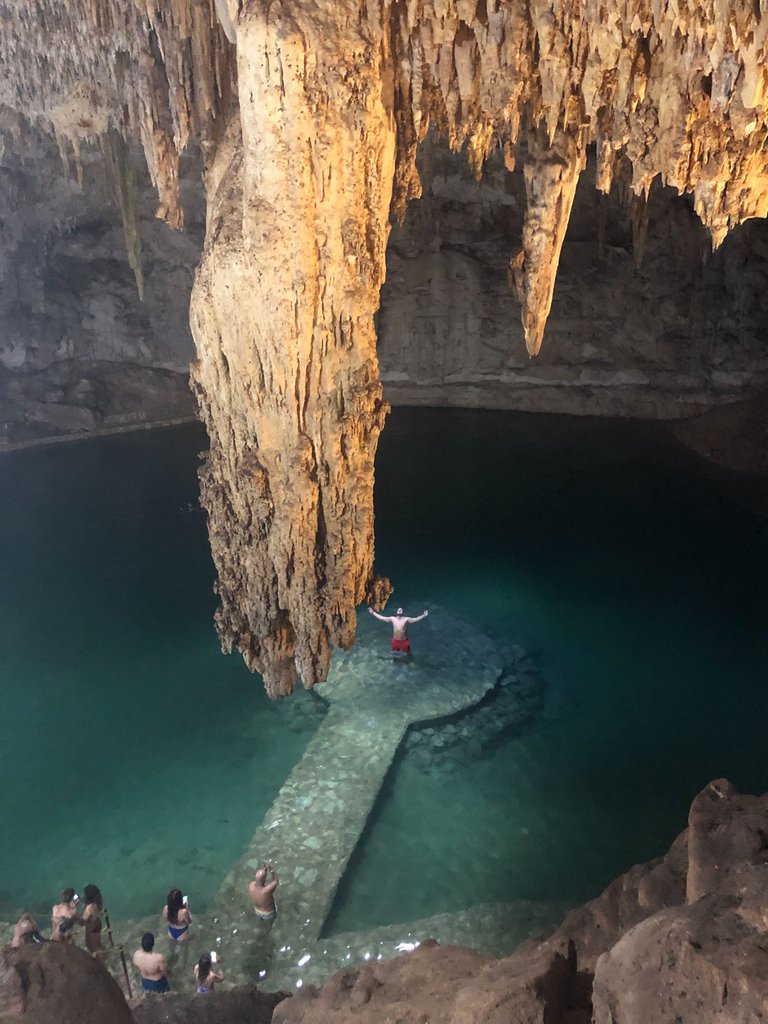 There is a small circle at the top where the light enters and between 12-15 in the afternoon the light is very nice. But of course, it's the busiest time since everyone comes at this hour to take pictures.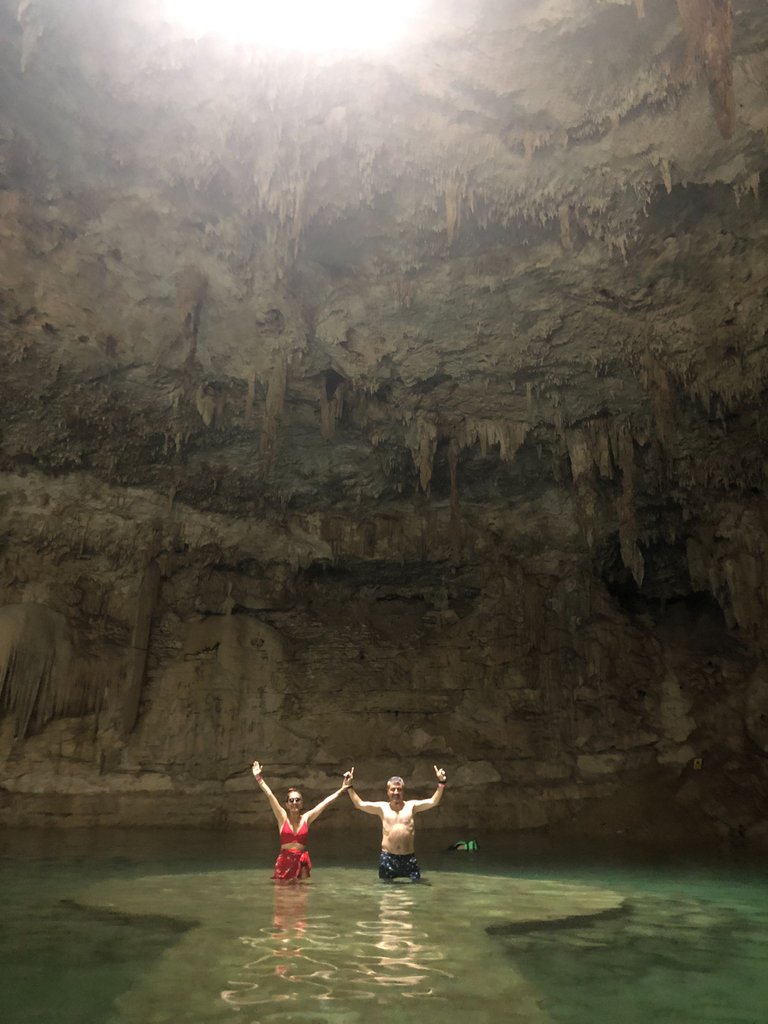 The entrance to this cenote is around $8, and you can stay inside as long as you want. Taking a shower is still obligatory, and there are safes inside for your belongings.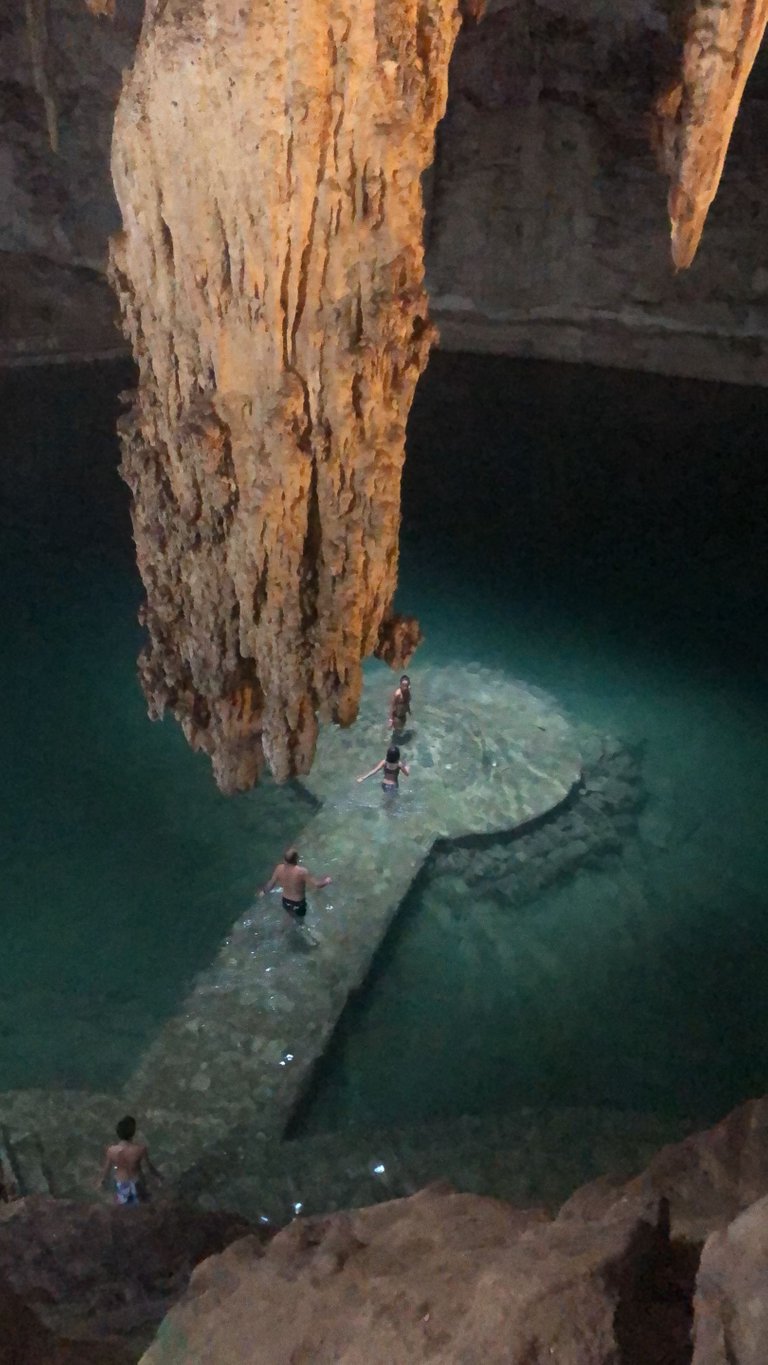 *Cenote Ik-Kill:
This cenote is also located close to Valladolid, about 5 km from Chicen Itza.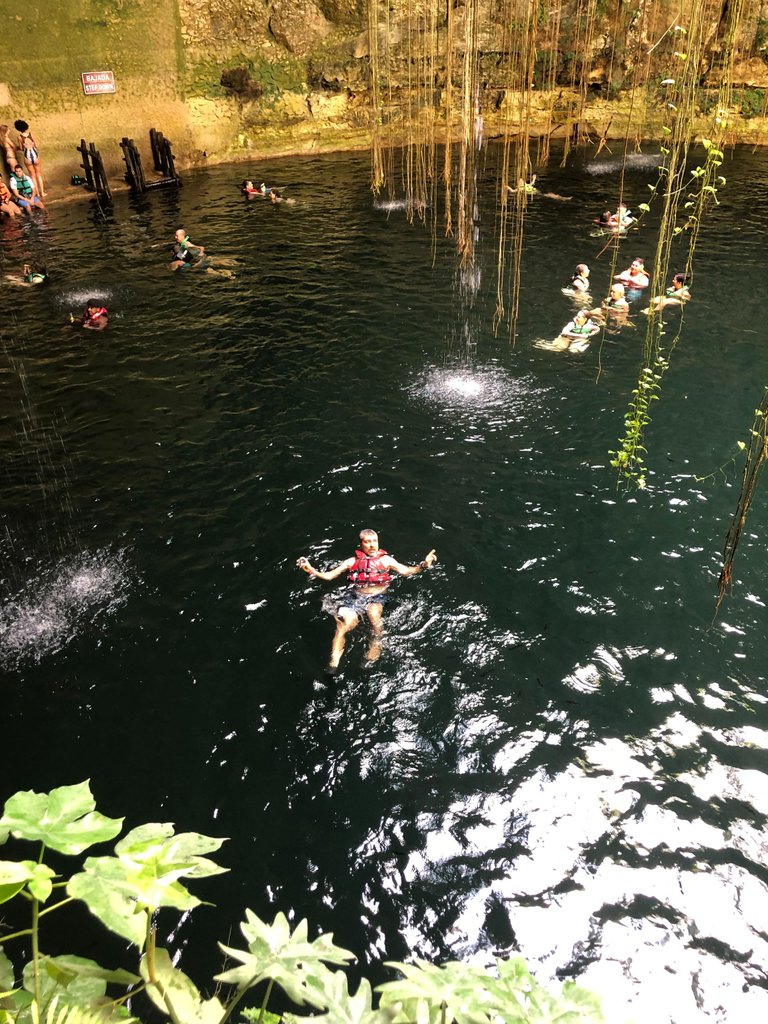 Entrance to this cenote is around $ 8 and I can say that this is my favorite cenote.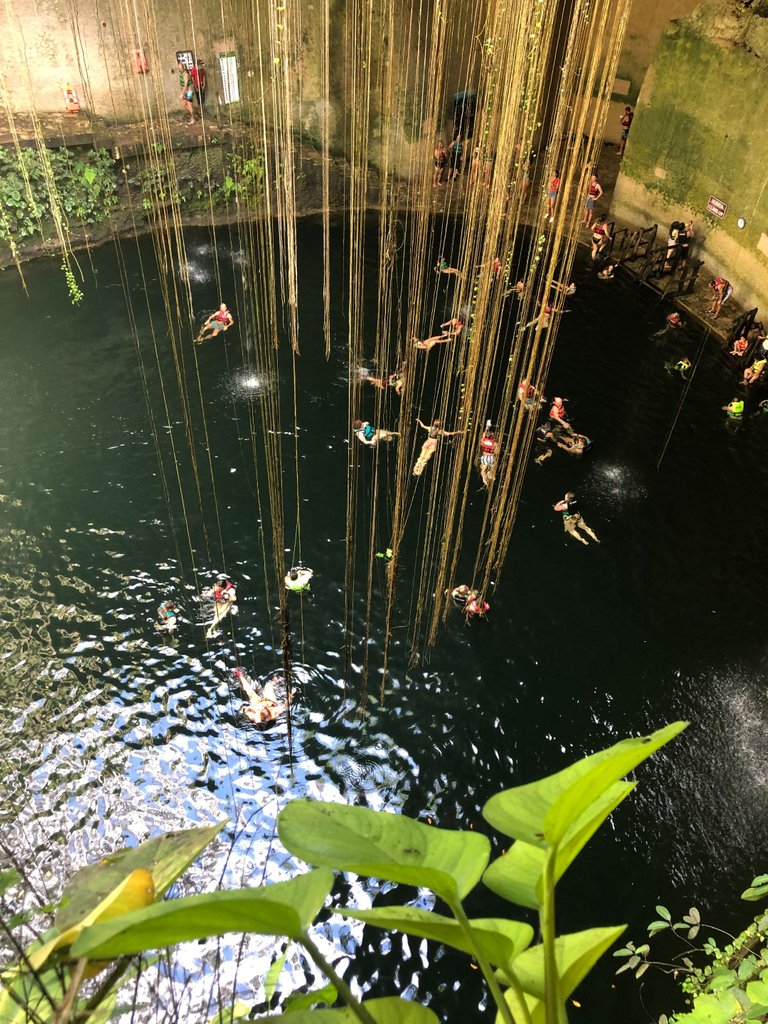 This cenote is open, the view is beautiful and you can stay and swim as much as you want, as in the others.
Apart from this, there are dozens of cenotes to visit. If you have time, you can visit the others.
Cenote Azul, Tak Be Ha, Laguna Kaan Luum, Zacil Ha, San Lorenzo Oxman, Calavera, Angelita, Dos Ojos, El Pit, Casa Tortuga etc.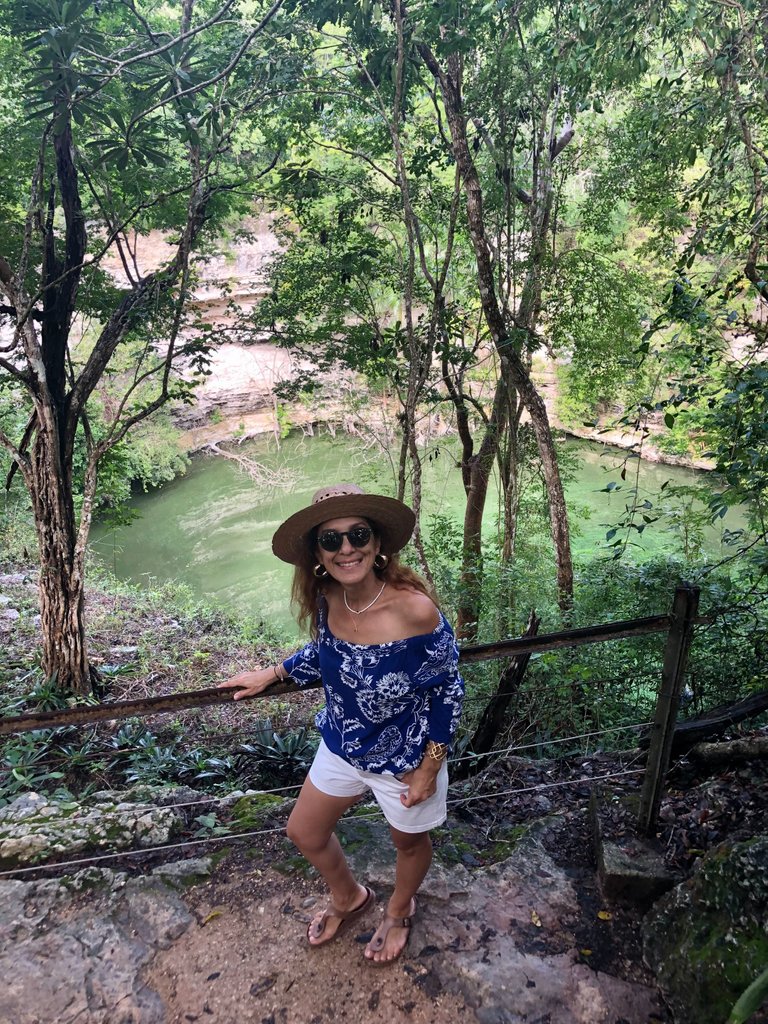 Ticking one more line on my to-do list before I die was very meaningful and memorable for me.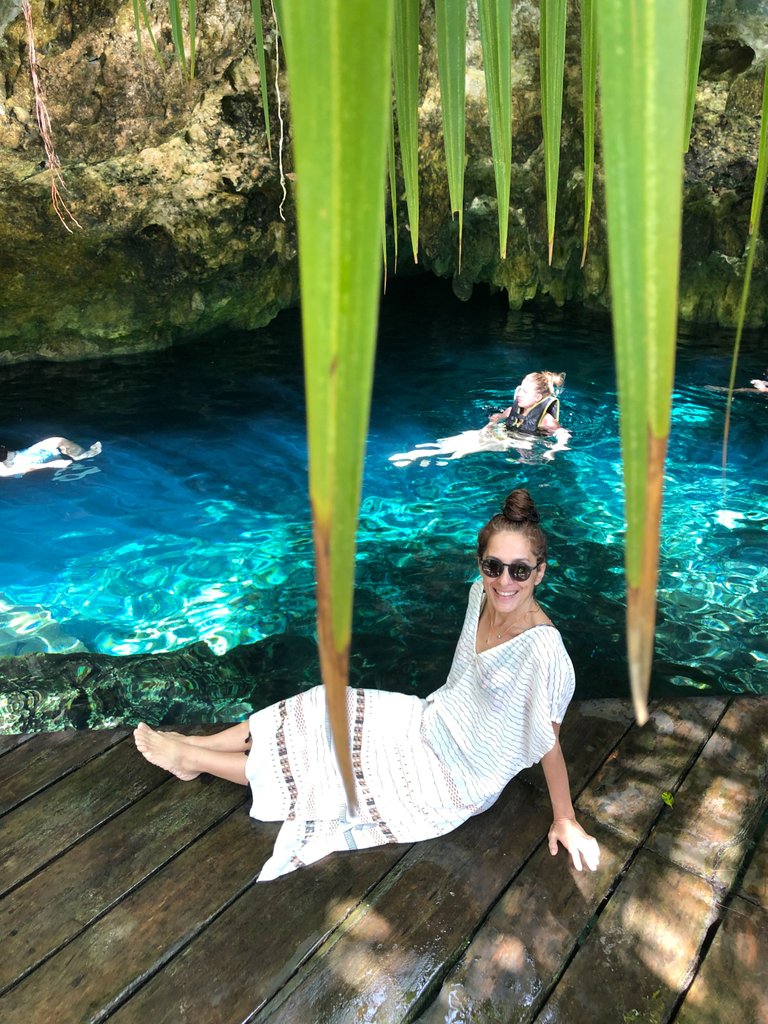 Cenotes have already settled in the most precious corner of my memory.
Stay with love and health…
Aysegul the Traveller
TURKISH VERSION:
Meksika'daki gizli cennet CENOTELER:
Bugün size Meksika'nın Yucatan bölgesinde çokça bulunan, Cenotelerden bahsedeceğim.
Sadece Tulum ve çevresinde 300'e yakın, Yucatan bölgesinde de 6000 civarında cenote olduğu söyleniyor ve birçoğu halka açık.
Yeraltı mağaralarının, okyanustan sızan sular ya da yağmur suları ile dolmasıyla oluşmuş, sulu obruklara cenote deniyor.
Maya döneminde dini ayinler için kullanılan cenoteler, günümüzde Meksika'ya gelen turistlerin en önemli uğrak noktaları haline gelmiştir. Buralarda vakit geçirmek, gizemli mağaralarda yüzmek ve dalış yapmak, çok heyecanlı ve bir o kadar da keyifli.
3 çeşit cenote var. Açık, yarı açık ve tamamen kapalı, yani mağara şeklinde.
Biz Meksika seyahatimiz sırasında, 3 cenote ziyaret edip, yüzme imkanı bulduk. Bu cenotelerden bahsedeyim biraz.
*Gran Cenote:
Tulum'a çok yakın konumda bulunan bu cenoteye yarı açık cenote denebilir.
Ancak bir bölümünde, içinde yarasaların da olduğu tamamen kapalı kısım var. Bu bölümde yüzmek oldukça karanlık ve ürkütücüydü.
Girişte yaklaşık 15 $ ödeyerek içeri giriyorsunuz ve istediğiniz kadar kalabiliyorsunuz. Eşyalarınız için kilitli dolaplar var. Girmeden önce de mutlaka duş almak zorundasınız. Ve içeride yiyecek içecek yok.
Bu cenotenin güneşlenmek için de çok büyük bir alanı var.
*Cenote Suytun:
Bu cenote Tulum ile Valladolid arasında bulunuyor. Buna da yarı açık cenote diyebiliriz.
Tepede ışığın girdiği küçük bir yuvarlak var ve öğleden sonra 12-15 arası ışık çok güzel oluyor. Ama tabii ki, herkes fotoğraf çekebilmek için, bu saatte geldiğinden, en kalabalık zaman oluyor.
*Bu cenoteye giriş 8 $ civarında olup, yine içeride istediğiniz kadar kalabilirsiniz. Duş almak yine mecburi olup, içeride eşyalarınız için kapalı kasalar var.
*Cenote Ik-Kill :
Bu cenote de Valladolid'e yakın, Chicen Itza'nın 5 km kadar yakınında bulunuyor.
Bu cenoteye giriş 8 $ civarında olup, benim en sevdiğim cenote bu oldu diyebilirim.
Bu cenote açık olup, görüntü çok güzel ve diğerlerinde olduğu gibi, yine istediğiniz kadar kalıp, yüzebilirsiniz.
Bunun dışında gidilebilecek onlarca cenote bulunuyor. Vaktiniz varsa diğerlerini de gezebilirsiniz.
Cenote Azul, Tak Be Ha, Laguna Kaan Luum, Zacil Ha, San Lorenzo Oxman, Calavera, Angelita, Dos Ojos, El Pit, Casa Tortuga vs bunlardan bazıları.
Ölmeden önce yapılacaklar listemdeki, bir satıra daha tik atmak, benim için çok anlamlı ve unutulmaz oldu.
Cenoteler anı kumbaramda en nadide köşeye yerleşti bile.
Sevgi ve sağlıcakla kalın…
Ayşegül…