Здравейте, БГ хайвъри!
Hello, Hivers!
HIVE участва в надпревара за "НАЙ-ДОБРА БЛОКЧЕЙН ТЕХНОЛОГИЯ" за 2021 година на сайта CryptoAwards.com. Състезва се срещу небезизвестните NEAR, SOLANA и POLKADOT. За сега е на водещото 1-во място, но за да се запази този резултат е нужно всеки, който харесва HIVE да гласува! След гласуването, моля напишете и отзив за HIVE. Това ще помогне за затвърждаването на проекта като най-добра блокчейн технология за 2021-ва година.
HIVE is competing for the "BEST BLOCKCHAIN TECHNOLOGY" competition for 2021 on the site CryptoAwards.com. Competes against the notorious NEAR, SOLANA and POLKADOT. For now, it is in the leading 1st place, but in order to keep this result, everyone who likes HIVE needs to vote! After the vote, please write a review for HIVE. This will help consolidate the project as the best blockchain technology for 2021.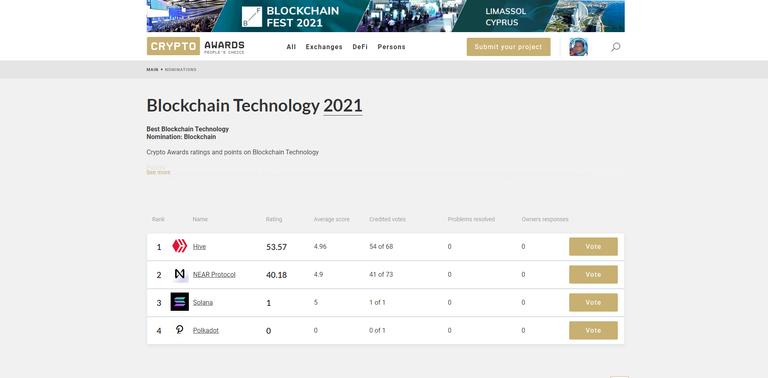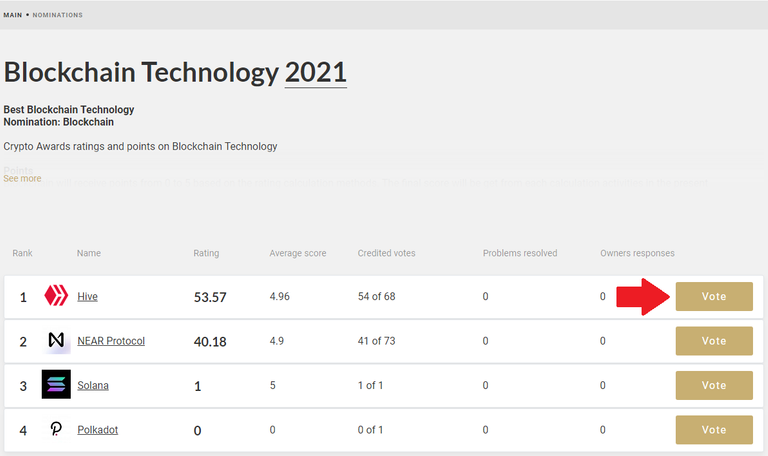 След това кликнете на желания от вас рейтинг (не се и съмнявам, че той ще е най-високия! 😀) и напишете отзив за HIVE. Когато всичко е готово, кликнете на бутона PUBLISH.
Then click on the rating you want (I have no doubt that it will be the highest! 😀) and write a review for HIVE. When everything is ready, click the PUBLISH button.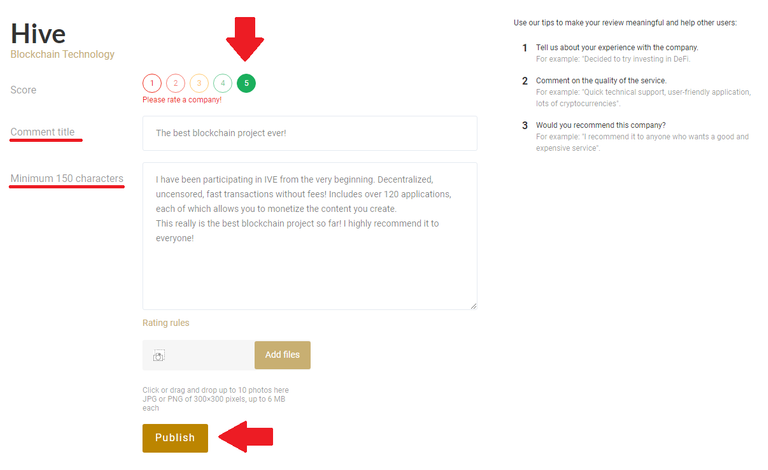 Ще се появи поздравителен надпис, с който процеса е завършен.
A congratulatory caption will appear to complete the process.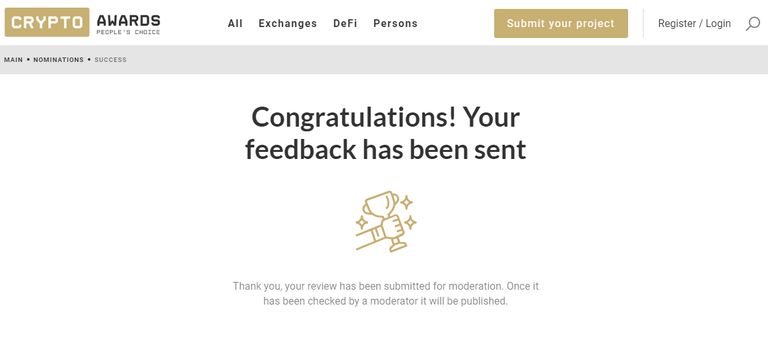 ---

За да получавате винаги актуална информация на български език относно платформата #HIVE