Hello friend, I present to you, these images of this wonderful plant, crown of christ :It is easy to see how striking its thick and spiky branches, its green and oval leaves, even its red bracts that from afar look like tiny cherries. But if you're not a fan of thorns, this plant may look a little spooky.
Hola amigo les presente, estas imagene de esta maravillosa planta, corona de cristo :Es fácil ver lo llamativo de sus ramas gruesas y espigadas, sus hojas verdes y ovaladas, hasta sus brácteas rojas que desde lejos parecen diminutas cerezas. Pero si no eres fanático de las espinas esta planta te puede parecer un poco tenebrosa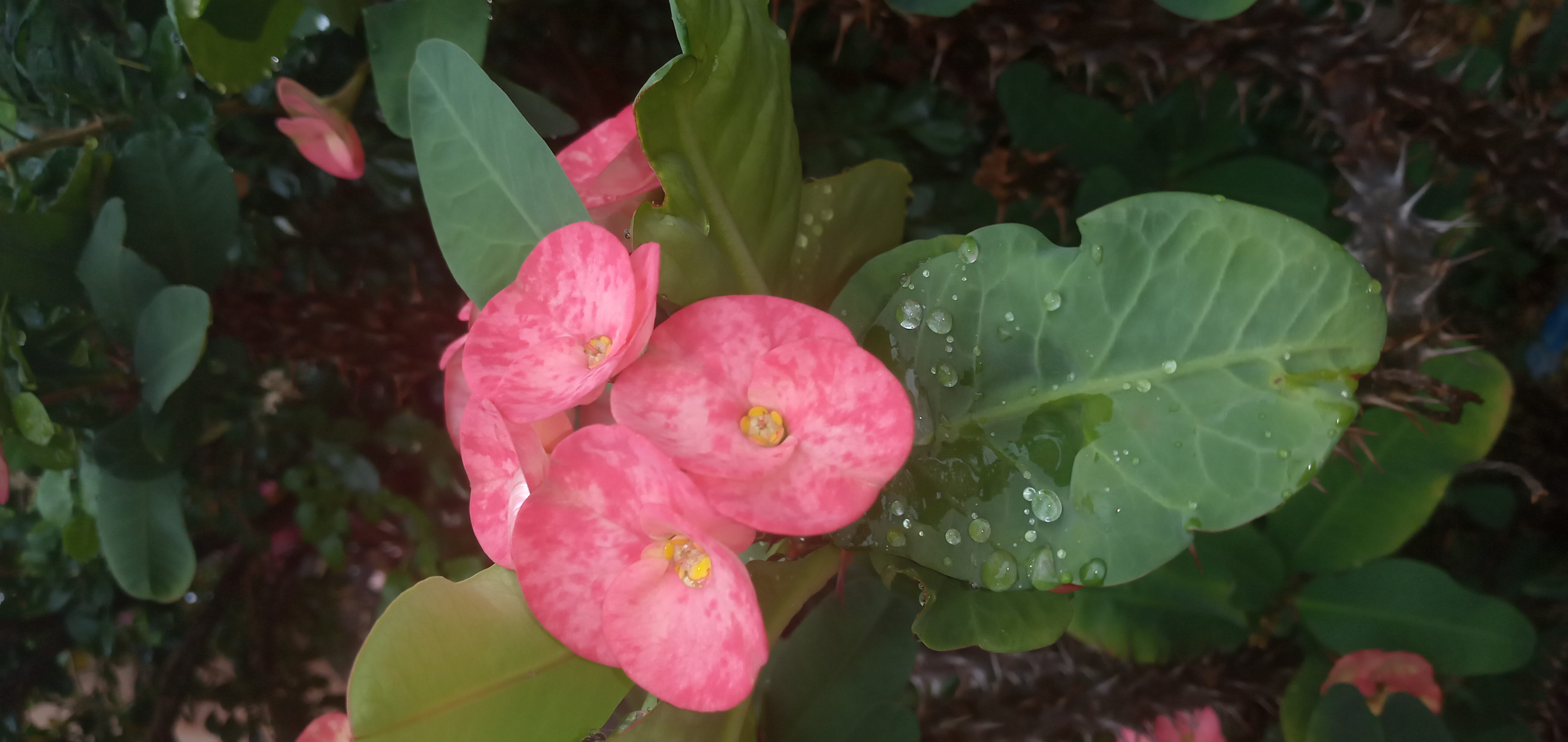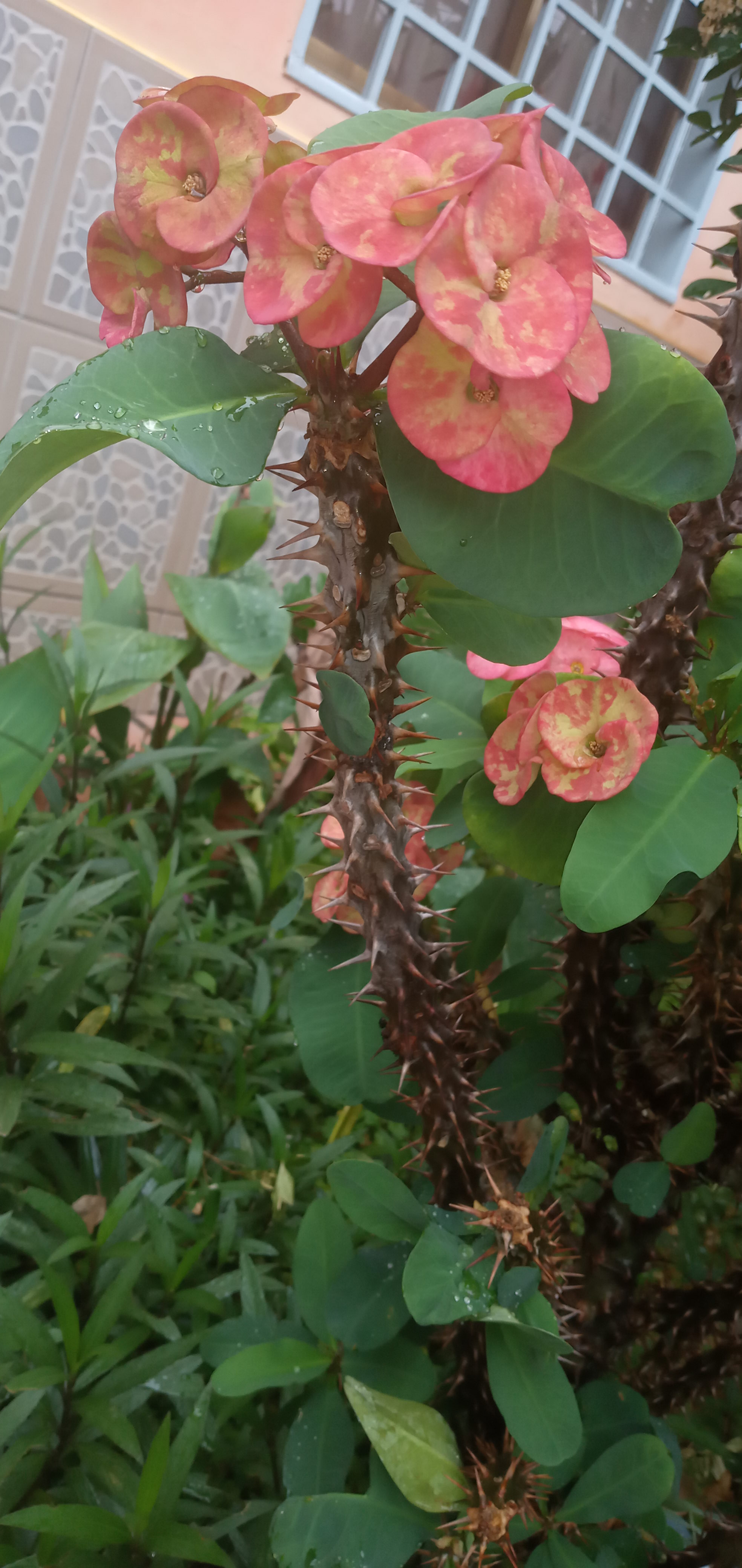 Euphorbia milii is endemic to Madagascar, but today it is easy to find in many other tropical and subtropical countries. Because of its appearance, many associate it with the crown worn by Christ during the crucifixion.
La Euphorbia milii es endémica de Madagascar, pero hoy en día es fácil encontrarla en muchos otros países con zonas tropicales y subtropicales. Por su apariencia muchos la asocian con la corona que llevó Cristo durante la crucifixión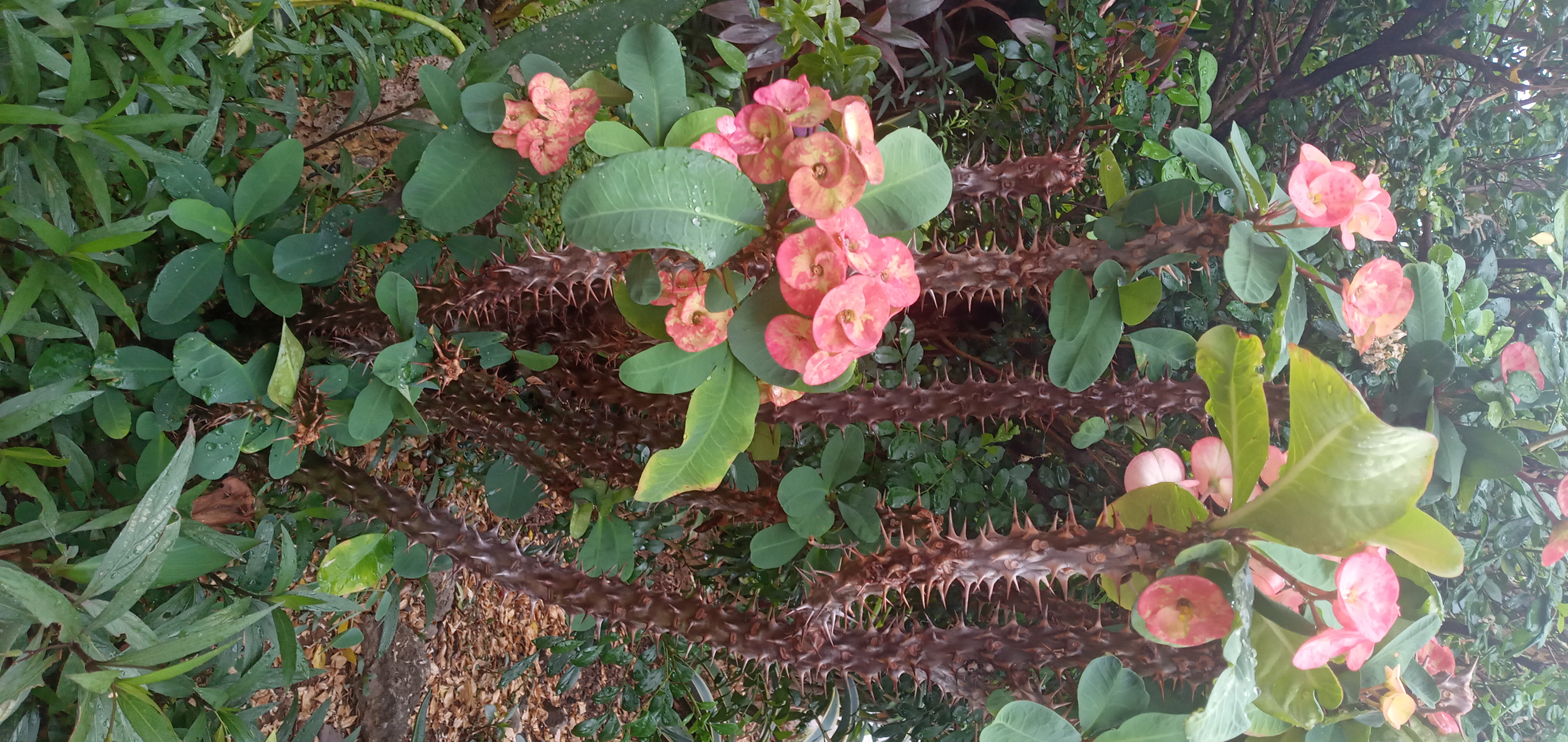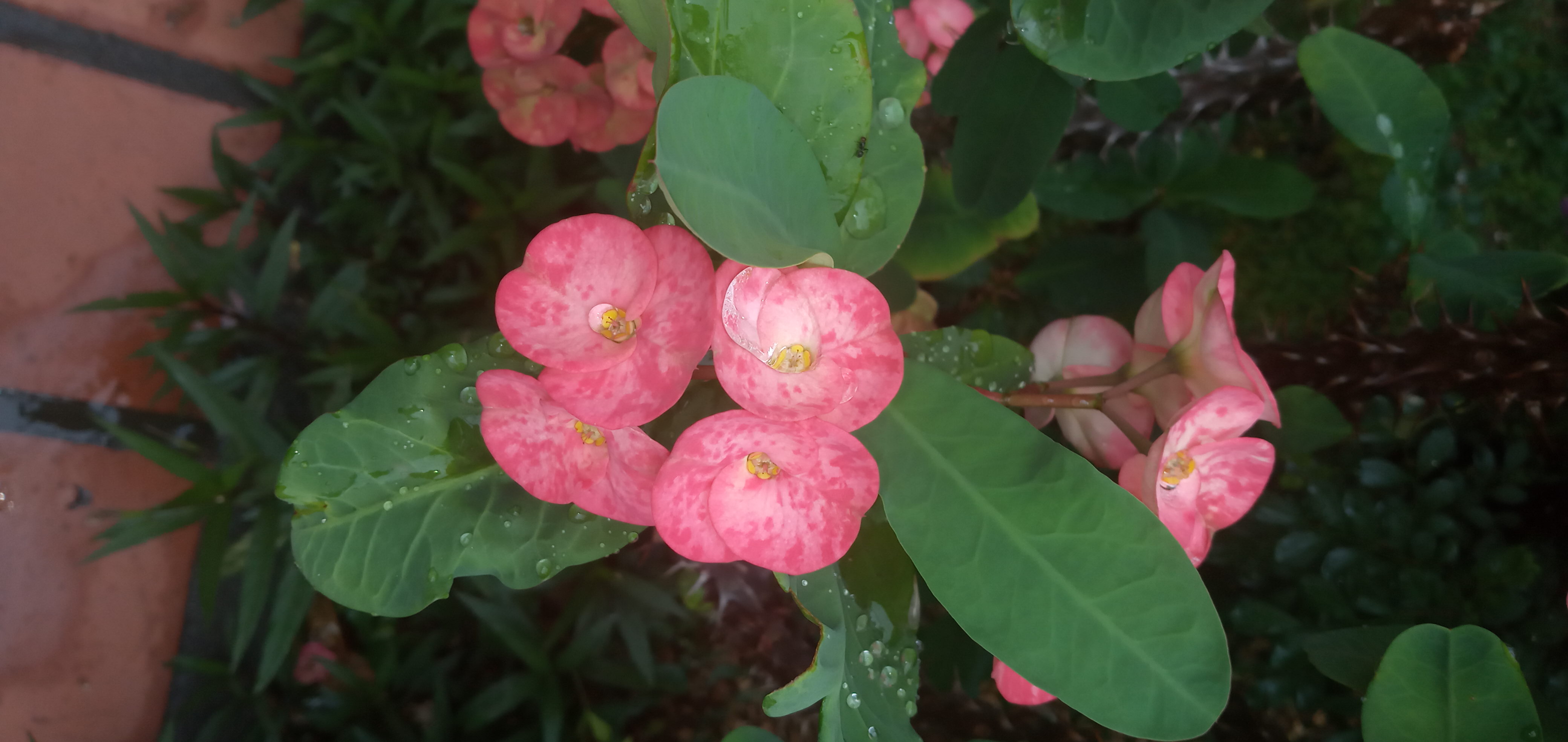 The flowers of the crown
What appear to be the flowers of this plant are actually bracts. They simulate two round petals that can be red, white or pink.
Las flores de la corona
Lo que parecen ser las flores de esta planta son en realidad brácteas. Simulan dos pétalos redondos que pueden ser rojos, blancos o rosados.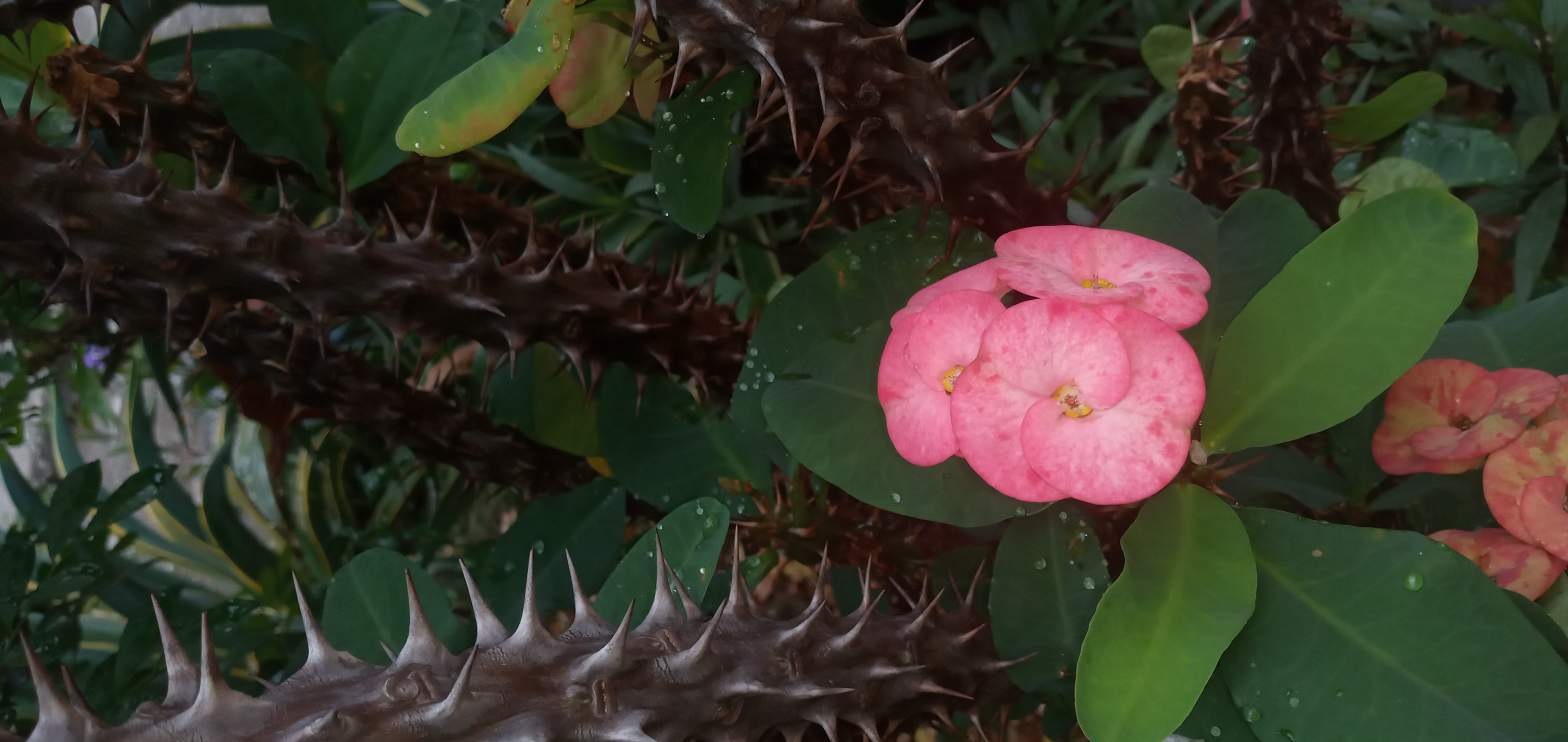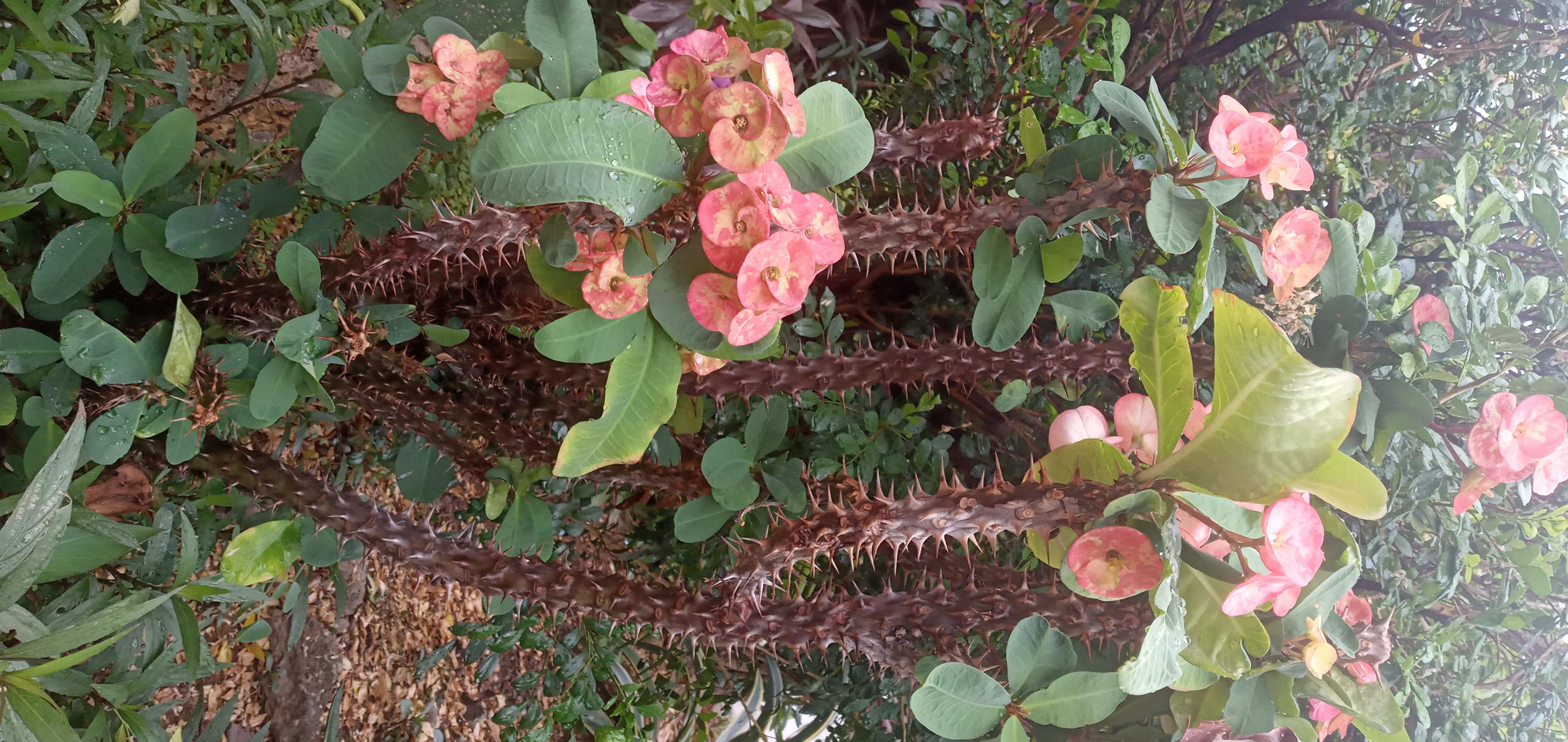 >>>>>>>>>>>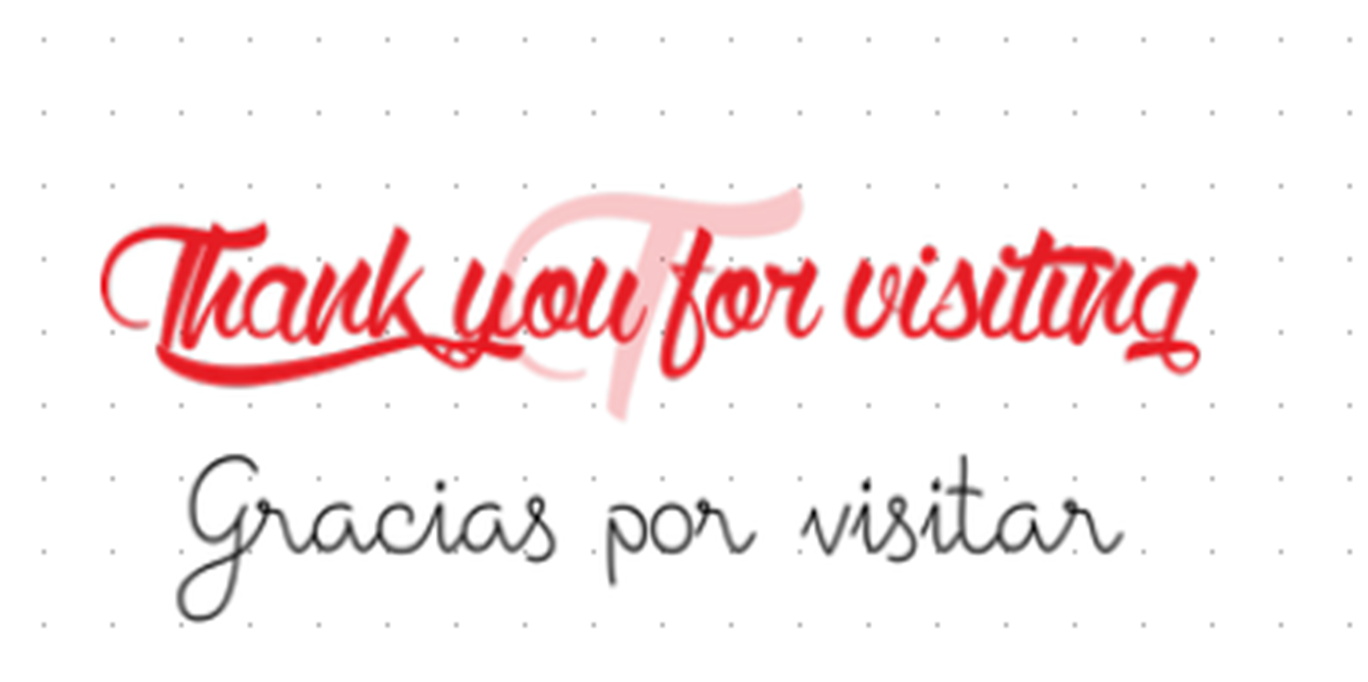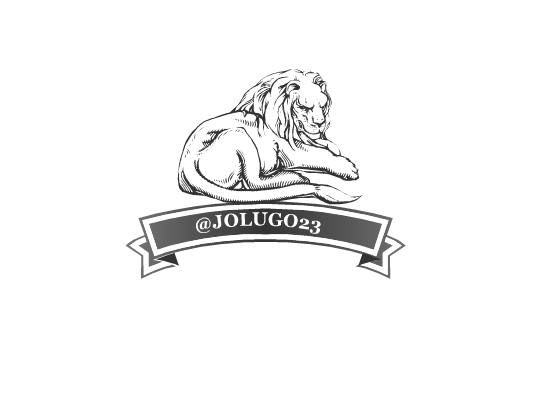 ---