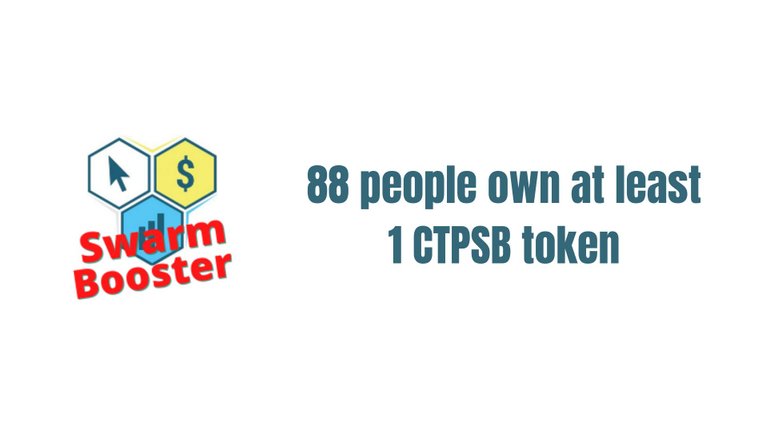 The CTPSB project is more than 2 years old and it still successfully supports the members of the CTP community.
The project would be nowhere without all the people supporting it in different ways. There are people delegating Hive Power to the project and collecting CTP dividends every Sunday. There are also the holder of the CTPSB tokens that support the project directly.
Today, I would like to point out why this group is so important.
There are 9690 CTPSB tokens in circulation at the moment. 88 people own at least 1 CTPSB token and thereby they support the project in a very important manner. At the moment each CTPSB token is worth 2.279 Hive Power. While holding the token, they actually leave the corresponding Hive Power in the project. It's thanks to these holders that the project has Hive Power to support the community.
The reward for token holders: the CTPSB token increases it's value
As a reward for their support, they participate in the growth of the account and thereby of the CTPSB token value. With every upvote and every post we write, the account grows in terms of Hive Power and like that the CTPSB token increases it's value over time. Two years ago the token value was 1.017 Hive. Today it's 2.279!
A big thanks to all the token holders who own at least 1 CTPSB:
The numbers of this week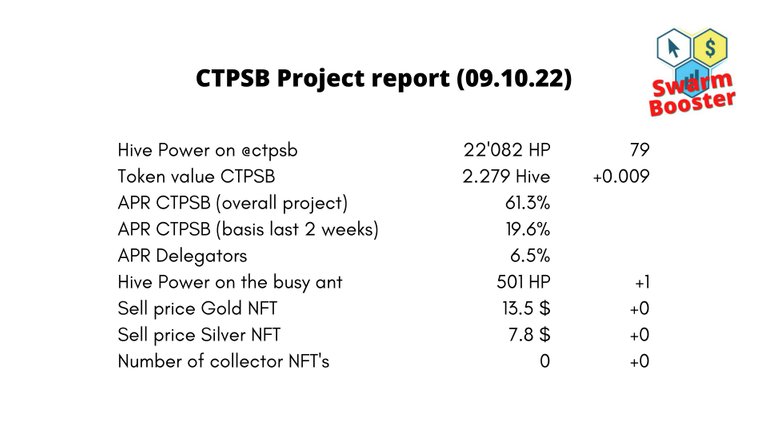 With the rather low CTP prices, it's quite difficult to reach the 9% APR return for delegators. Hopefully, the CTP token value will increase a bit in the coming weeks, so that we can reach again these returns for delegators.
---
Learn more about the CTP Swarm Booster: