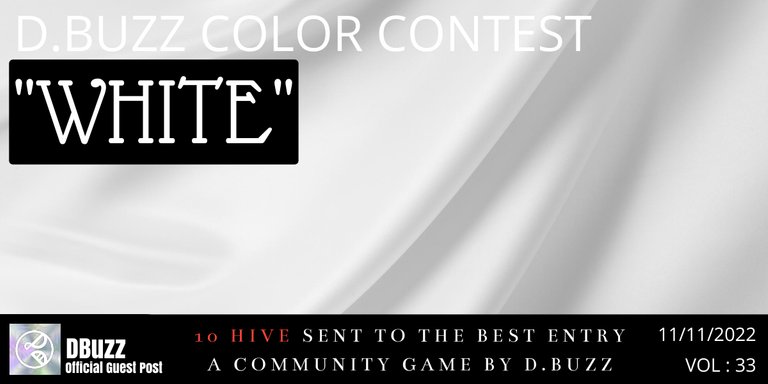 Hi friends of D.Buzz 😃.
Happy Color Contest Friday! Our weekly host, @lauramica, is still on travles and being EPIC, so, again, our Guest ... guest poster will be @jacuzzi. Yes, we said it last week, but the most amazing @lauramica "should" be back in action next week. Lol. :D
As always, we are always glad you are here for a colofull time,to discover new colors, new ideas, and explore creativity with your camera. Remember that no mater your skill level is...
- Everyone is invited and encouraged to participate! ❤️
Rules
As a reminder to all DBuzz friends, the objective of this challenge will be to upload a photo of something that is the proposed color each week. This "something" can be whatever you want: an object, an animal, a landscape, or whatever comes to mind.
Let's see what colorful things you can find 😃! The primary condition or winning will be that the color occupies more than 75% of the image you submit; that is, the selected color will prevail over all the others colors that may appear in the image.
---
In our Seventh week of the Color Photo Contest, it was Purple. Purple has been associated with royalty, power and wealth for centuries. In more recent years, it has been seen as a color that inspires creativity and imagination.
Whether you are looking to add a pop of color to your wardrobe or home decor, or simply want to surround yourself with hues that inspire, purple is a great choice. From deep plum to lavender, there is a shade of purple for everyone.
This week, we had a lot of people submitting photos of purple, so many that it was a hard choice to find the winning photo. (For real, OMG amazing photos all over the place)!
---
This week we had around 15 contestants! WOW, again so so epic. So many people seem to love purple! It's such a beautiful color and it has so many different shades. It's a very popular color for weddings and other special occasions. Perhaps you all loved it as a very romantic color?
No mater the reason, it took a while to look at all the image and see what one was more purple then the others and followed the rules of the game.
This week the wining photo, by a hard choice was posted by @chichi18!
If you're looking for a fun night out, look no further than the Purple Night Club that @chichi18 shared! This vibrant club is sure to get you moving and shaking on the dance floor all night long, or at least we think so. lol.
---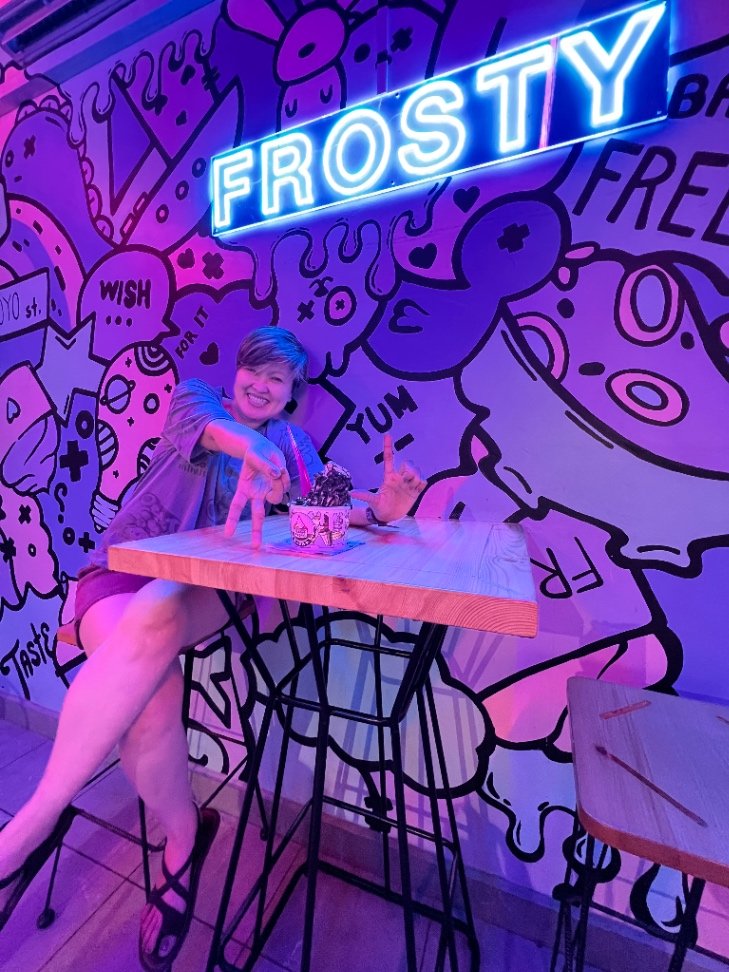 Photo Credit: @chichi18
---
Congratulations @chichi18 for being the winner of the color Purple week :D
If you want to visit this post, you can do it here 😃.
https://next.d.buzz/#/@chichi18/c/184z4hlmsxeczrfgo8hrju

---
It's on to the next color! This week, it's WHITE !!!
Some people consider white to be a color, while others view it as the absence of color. 🤔
White is not a color because it cannot be made through the three primary colors. White is the result of all colors being combined, or the absence of color. When light hits an object, some of the light waves are absorbed while others are reflected. The color that we see is the color of light that is reflected. White objects reflect all colors, while black objects absorb all colors. So, white... its very unique and interesting, mix of all or the absent of all the other colors... Strange concept.
One of the most common colors in nature is white. From the purest driven snow to the softest feathers, white is a color that can be found all around us. It is also a popular color in human made objects. Some of the most common objects that are white are sheets of paper, pieces of chalk, and cotton balls.
Its exciting to think about the objects you find that are white!
---
D.BUZZ COLOR CONTEST: WHITE
Conditions of the challenge
Put together your publication in the most attractive way possible!- In a post on D.Buzz (https://d.buzz/), share an image showing us whatever you want to be WHITE. This color should occupy 75% of the image and stand out from the other colors.
Tag that post with #dbuzzcolorchallenge.

Post a D.Buzz link in a comment below.

Interact with at least two users participating in this challenge.

You have six days to upload and share your entry.
Award
The prize is 10 HIVE tokens that will be sent to the winner for the best entry.
---
Contest friendly reminder: make sure you complete all conditions for your post to be eligible for this prize, all requirements will be verified when choosing the winner. The post must be published through the D.Buzz interface. Remember to leave the link of your participation in this post and if you participate very early in the game, come back a couple of days later to find more people who have also joined! 😃
---

The main objective of this challenge is that you have fun sharing the images you like and making new friends. Let's see what PURPLE things you can find this week 🙂.


Thank you for being part of the Colors Photo Contest of @dbuzz ❤️!




Sending you all good luck and wishes for this week.
Guest / guest poster @jacuzzi

---
---
It is a censorship-resistant short-form micro-blogging platform that empowers you to share your thoughts in 280 characters or fewer.
Censorship resistant and built for the community with love.
---
We strive to have fun and neutral stances on topics. If you have any concerns with the content, please contact @jacuzzi, who writes and generates the content for our articles, or the @dbuzz team for clarification.
---
D.Buzz Online At:
Join us on Discord at : https://discord.gg/BKg5Ptg9ss