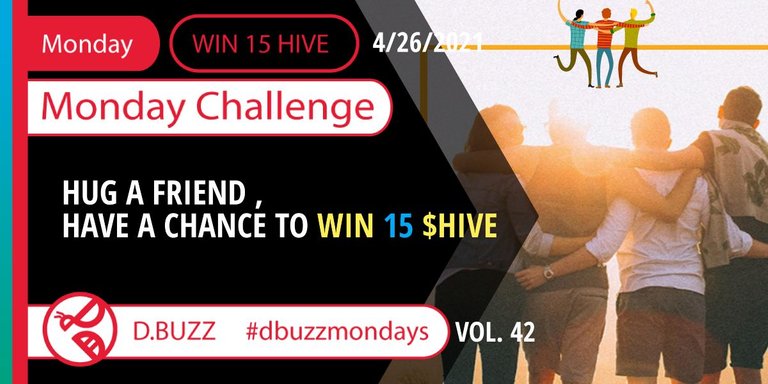 ---
Monday Challenges from D.Buzz
>> Round 42 << | >> Win 15 HIVE <<
---
What's the Buzz Today Fam?
Hugs are awesome.
For some people, a hug is a sign of love, for others it might be a sign of appreciation. We all know hugs are a great way to express gratitude and love to others that we care about. But did you know that they're also good for your health?
A recent study found that people who hug more have higher levels of oxytocin, a hormone that promotes feelings of happiness and social connection. Hugs also lower blood pressure and boost immune system function.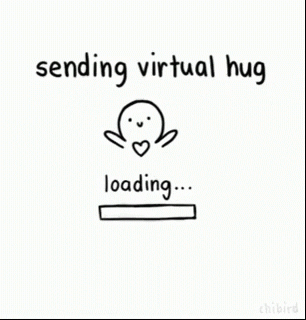 Moral of the story, hug your friends, hug your family, and hug yourself for good health!
But, Did you know:
Today, April 26 is International hug a friend day!? Source. Yes, that is correct. April 26 is the one day of the year when we are collectively allowed to hug our friend(s).
The team at D.Buzz however, does not like to follow the rules, so we decided to run not a one day hug-o-thon, but a one-week challenge to post a photo of you hugging your friend.
What constitutes a "Friend"? Well, A friend is defined as :
A person with whom one is allied in a struggle or cause; a comrade. Source
But again, we here at D.Buzz, we don't play by the rules, so we will expand that definition to ...
A person, place, object, place, animal or entities with whom one is allied in a struggle or cause; a comrade.
This long road brings us to this week challenge. Are you ready?
---
This week's challenge
Go get your friend, or video them on the IM.
Take a picture hugging them (Or if you need to do this while social distancing, or over a zoom meeting, you can do that too)
Post that photo on D.Buzz
Hashtag it #DbuzzHug
---
SO SO EASY TO DO, For real.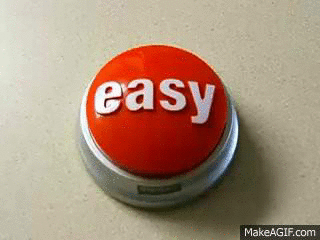 ---
Rules:
After seven days (Next Monday, at some point), we will select a winner from all valid entries.
We will then make an announcement post on the following Monday and Tag you.
The 15 HIVE prize will be sent to the winner soon after the winner is announced.
No, follow, or up vote required to play.
---
What is the prize?
The prize is 15 HIVE tokens sent to you.
---
Last Weeks Winner!
The winner of last week's challenge is...
---
Who voted here:
https://peakd.com/hive-119826/@jfang003/re-dbuzz-2021419t114315204z
Thanks for the support freind!
Congratulations on winning!!
You will receive the HIVE from our awards account shortly. :)
---
Questions? Concerns? Comments?
Just Post below.
Thank you, and have a great week!
D.Buzz over and out.
---
---
Is a censorship-resistant short form microblogging platform that empowers you to share your thoughts in 280 characters or less.
Censorship resistant and built for the community with love.
---
We strive to have a fun and neutral stance on topics. If you have any concerns with the content, please contact @jacuzzi, who writes and generates the content for our articles, or the @dbuzz team for clarification.
---


---