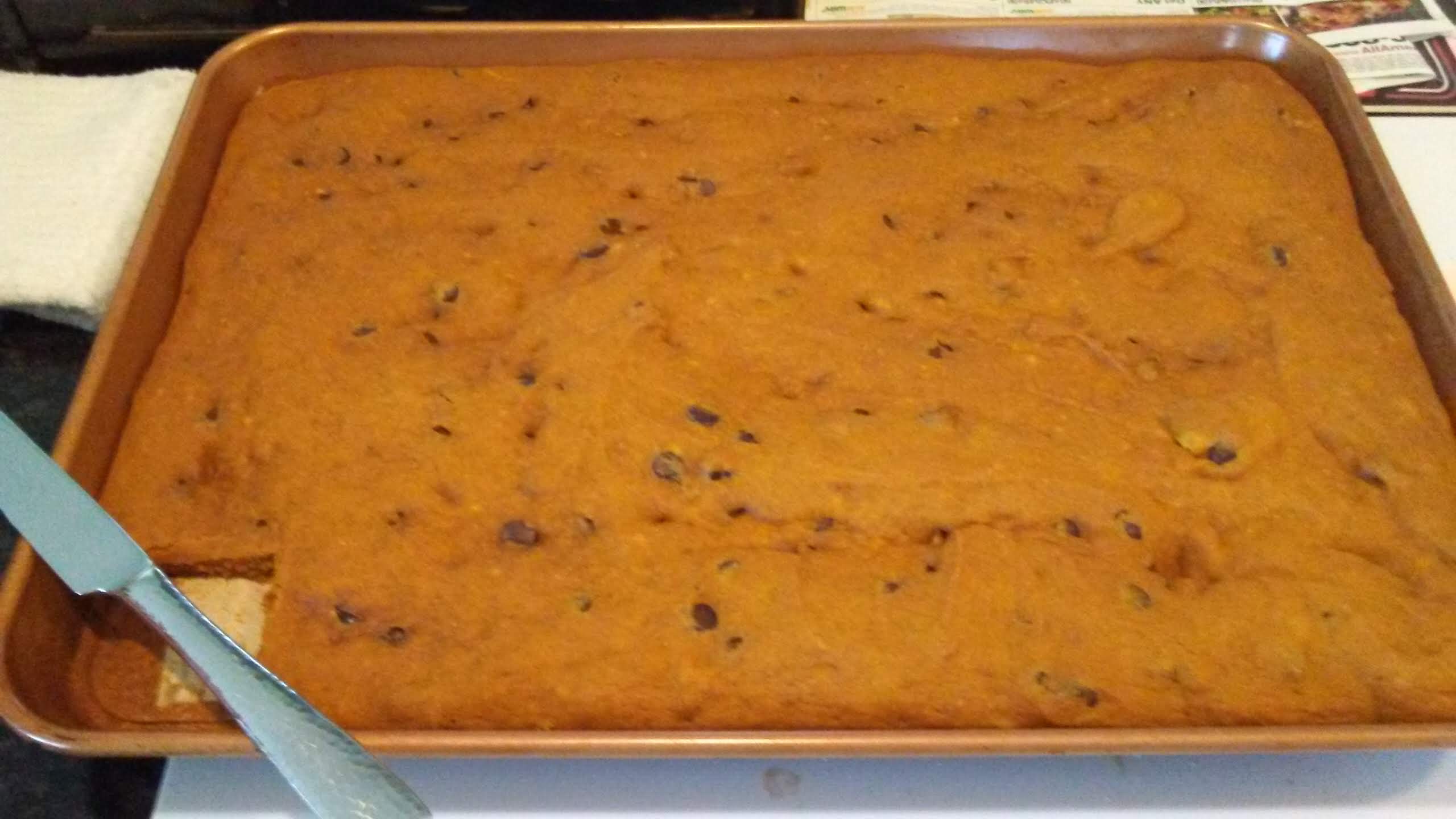 My family is trying to transition to a more healthy diet. Among the gradual changes I am making is substituting honey for refined sugar (like that idea, @russellstockley ?)
The peanut butter bars I made last week with honey were OK, but crumbly. This week I dusted off my old La Leche League cookbook and found a pumpkin bar recipe. Since my husband's favorite dessert is pumpkin pie, this looked like a good choice. My daughter, Kathleen, suggested using dark chocolate chips instead of nuts. Here is my new recipe, using canned pumpkin.
Pumpkin Bars
Oven temperature 350 degrees F
Jelly roll pan (about 12 by 15 inches)
Ingredients:
1 C veg. oil
2/3 C honey
4 large eggs, beaten
2 C flour
2 tsp baking powder
1 tsp baking soda
1 can of Libby's pumpkin (15 oz.) (about 2 cups cooked, mashed pumpkin)
2 tsp ground cinnamon
1 C chocolate chips, dark or semi-sweet
Mix all ingredients together. Spread evenly in pan lined with parchment paper. Bake for 25 minutes.
Healthier people have more energy for marketing, right?!