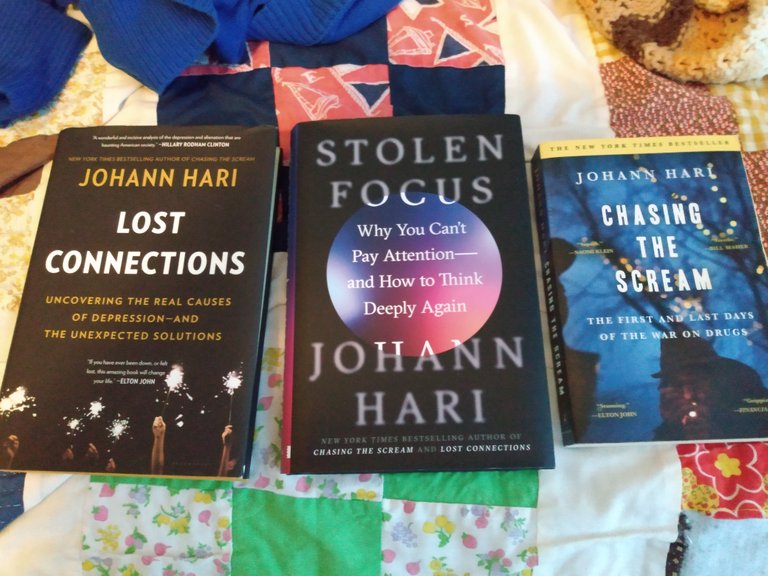 I have collected all these books by Johann Hari. Over the years of struggling to help others (homeschool families and my own children) as well as myself with assorted mental issues, I have learned to regard the mainstream views of medical and education professionals with a healthy skepticism more parents should have. I have also looked for answers in many places that might seem odd for neurotypicals.
Eventually I discovered this author. A true journalist rather than a psych professional, he asked questions nobody else was asking and listened to people nobody else regarded.
Chasing the Scream offers alternatives to the failed "war on drugs"--humane alternatives. Lost Connections looks at the real causes of depression and and sees it as something other than a cash cow for the pharmaceutical companies.
Stolen Focus is the book I'm reading now. I will let y'all know when I finish it. I just have to focus long enough!