Dear Hivers and Alivers! I hope you had another great day.
I came to the shop late today. That's why I didn't much time to find Luke. I barely found it once. Detail is as under:-
---
---
Today when I start the Scavenger Hunt I saw that Luke is hiding at BlueBarrow Occupied by Cup of Traffic. I followed and found him after surfing more than 47 pages. Meanwhile He ran away at Westacre Occupied by BootScootinTraffic But then I ran out of time And I couldn't follow him anymore.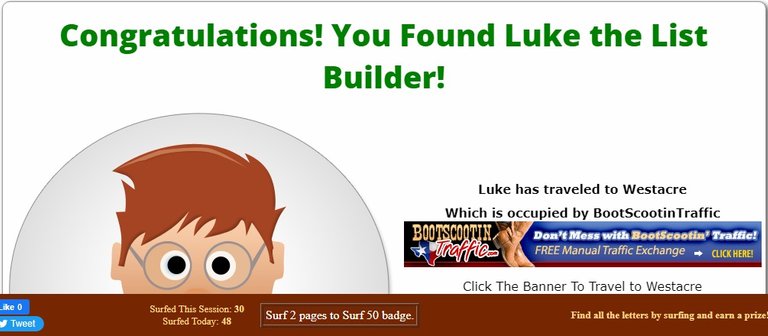 ---
From Tomorrow I will try to add tracking statistics and share a screenshot of Lead Capture Page (I don't know about them yet) :)
---
---

---
Alive Engagement Contest

The Alive Engagement Contest is a way to get more engagement on posts and videos that takes part in the #IAmAliveChallenge, and it is open for everyone to participate, also people outside of the #IAmAliveChallenge.

---
Be happy and share happiness
@masoom