Night is a beautiful time of day. Especially if you are in a beautiful place: for instance, walking in
St.Petersburg
late in the evening, in good weather. The lights of the big city create a unique atmosphere... The photo below shows the reflection of one of the streets of
St.Petersburg
in a marble slab washed to a shine by the recent rain. Just another picture in my blog ahead of several big posts. Thanks for stopping by!
Ночь — красивое время суток. Особенно, если вы находитесь в красивом месте: гуляете, например, по Санкт-Петербургу поздним вечером, в хорошую погоду. Огни большого города создают неповторимую атмосферу... На фотографии ниже — отражение одной из улиц Санкт-Петербурга в мраморной плите, вымытой до блеска недавно прошедшим дождём. Просто ещё одна картинка в блог в преддверии нескольких больших постов. Спасибо, что заглянули!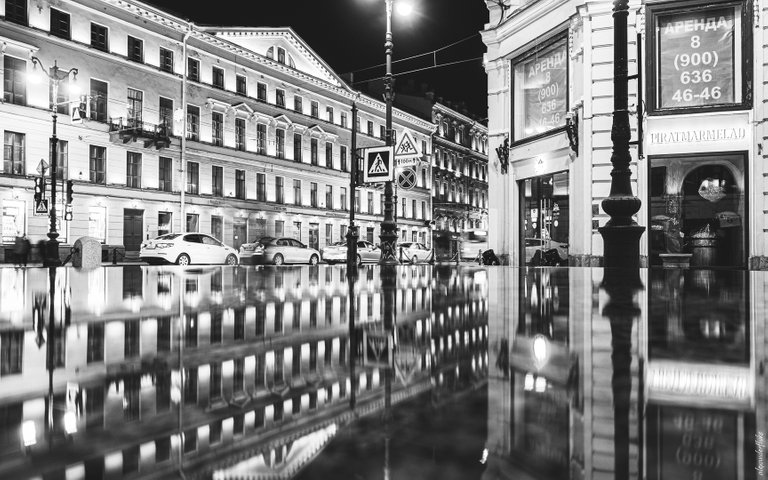 @alexanderfluke's pics 
Canon 650D + EF17-40/2.8L USM + EF70-300/4.0-5.6 IS USM 
© All rights reserved 
...



published via Ecency  —  powered by Hive