Almost a week ago, I posted some photos from our region's worst smoke day at Farragut State Park on Lake Pend Oreille. Today, the clear skies beckoned me to go for a drive, and I decided to see what it was like there now. Refer to the previous post to see the contrast.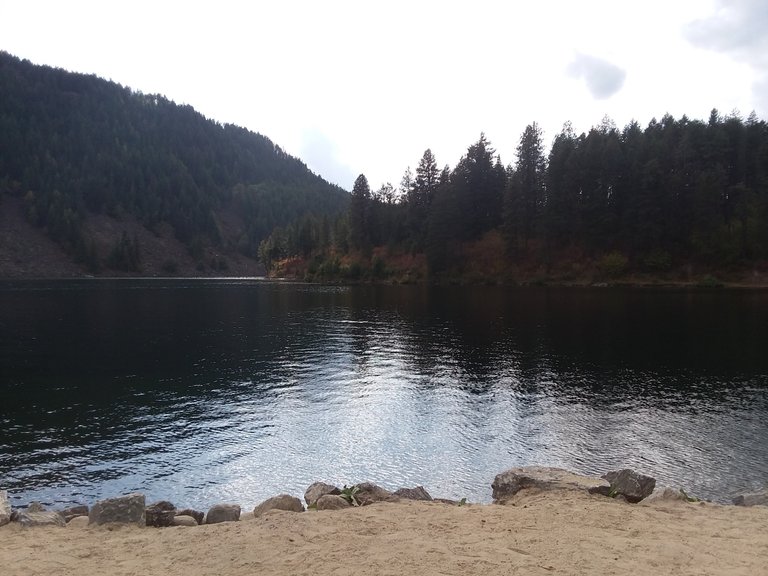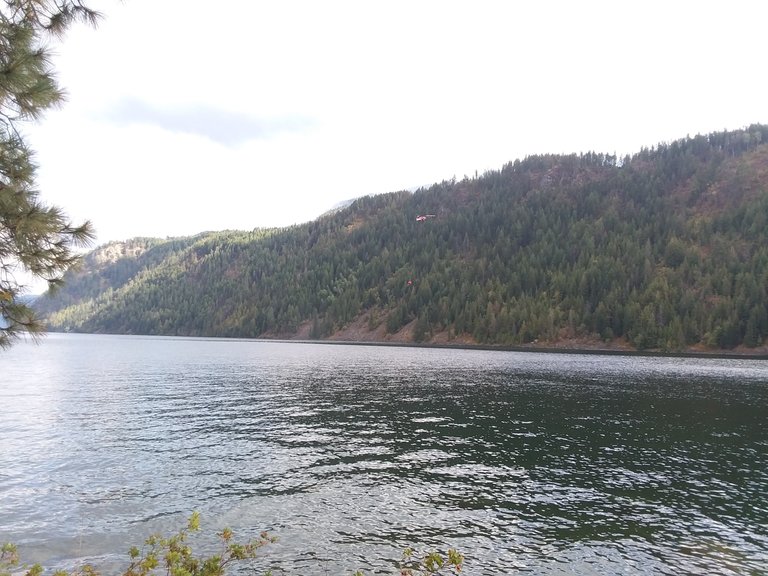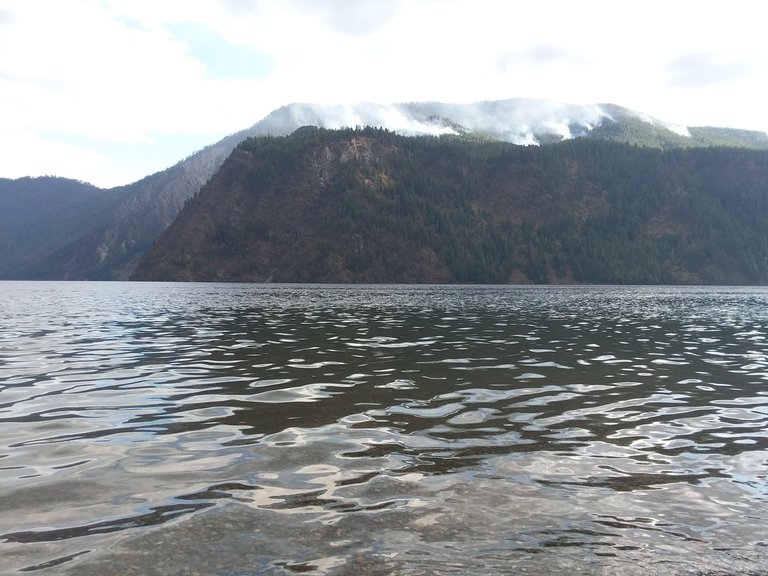 As you can see most clearly in that 3rd image, the fires are still active. There is still a hint of smoke on the breeze, here, too. But the good news is the devastation level being far lower than I expected.
More interesting, though, was the firefighting I got to see. A Chinook helicopter is dropping water as I compose this post. The pilot sometimes starts the bucket swinging like a pendulum to spread its load across a wide area, and sometimes brings it to a halt to carefully drop metered loads on specific points. The precision required for that kind of flying with such a heavy water load fighting everything he does must be enormous.