Good evening, Hive! I'm blogging from bed while I wait for my Indian food to be delivered. Still reveling in having a schedule of my own again. I spent a few hours editing at @caffetto tonight while talking shop with @swarddraws for upcoming NFT projects. As much as I love @caffetto, there are nights that I can't get any work done. Everyone there knows me, and occasionally, the conversation impedes my ability to work. This was one of those nights, so I came home and decided to get a blog post on Hive before starting some monster sketches for the night.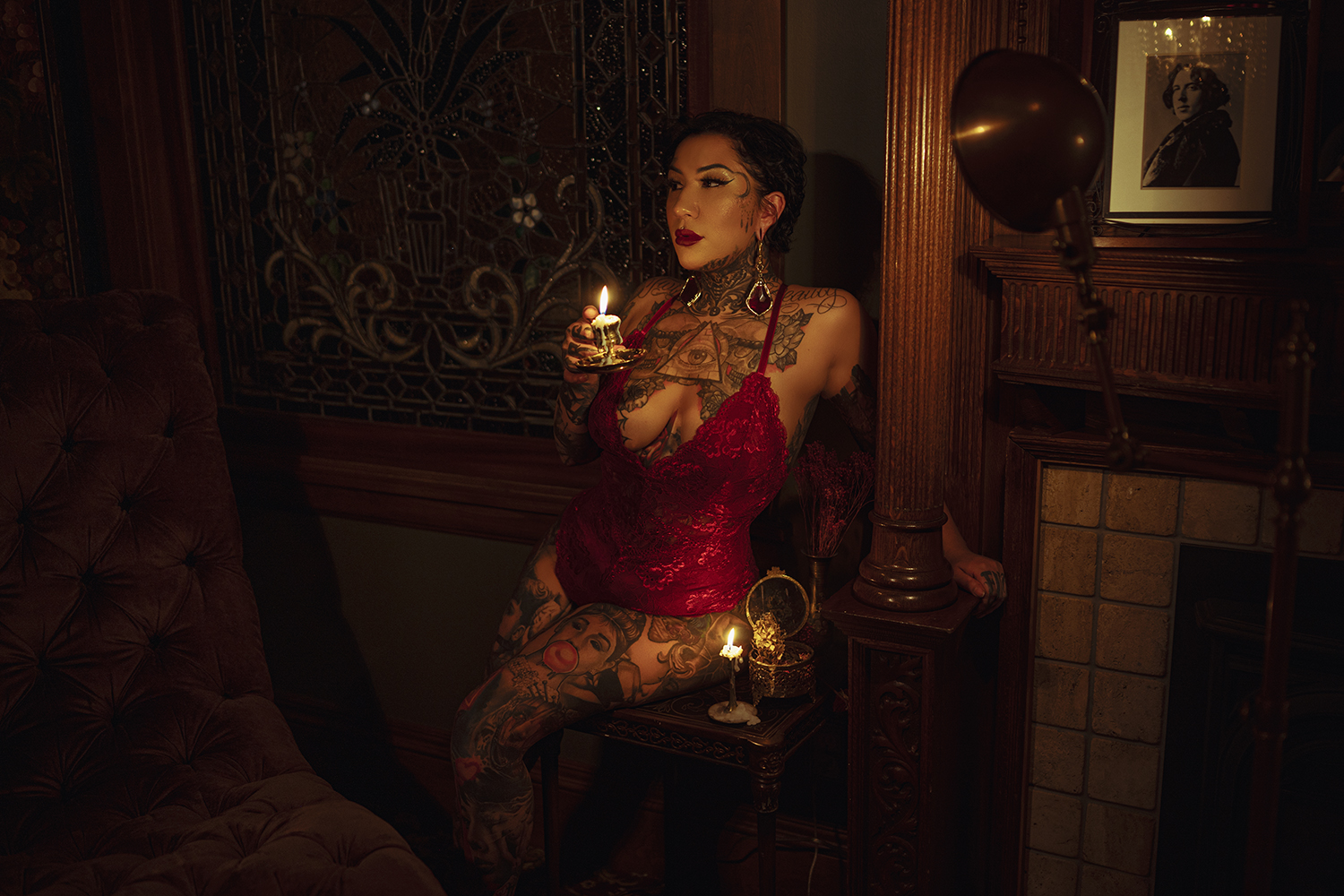 Tonight's post is going to be my first pinup photography post in a while. I've been under water with the Dark Pinup release for weeks so it's been hard to find time to edit outstanding photos. This one is a priority, though, because it's part of a set reward for collectors that manage to either open or buy up complete sets from the secondary markets. This was an ambitious goal and a new concept for an NFT set. The model's name is Vee and she flew in from Colorado just for this Dark Pinup marketing/reward shoot.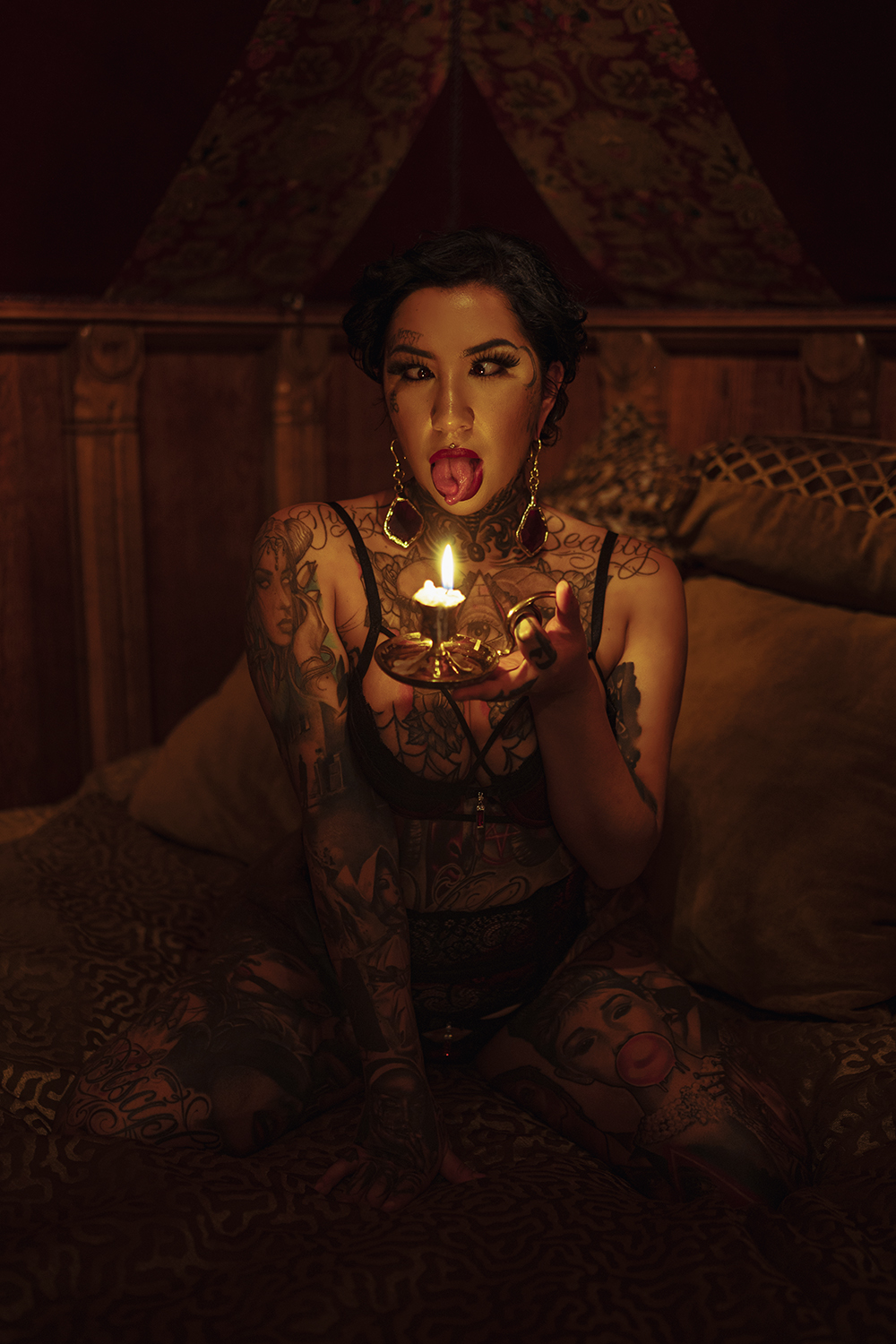 I've wanted to shoot with Vee for over a year but 2020 was pretty much a wash. We booked a room at a super fancy bed and breakfast in the Minnesota suburbs. It's one of the most impressive shoot locations I've ever seen. She bought several outfits and I loaded my trunk with three boxes of the usual @kommienezuspadt decorations, i.e., candles, brass holders, antique books, dead flowers, animal skulls, etc. The low light and Victorian interior design was the perfect compliment to the images we were trying to create that night.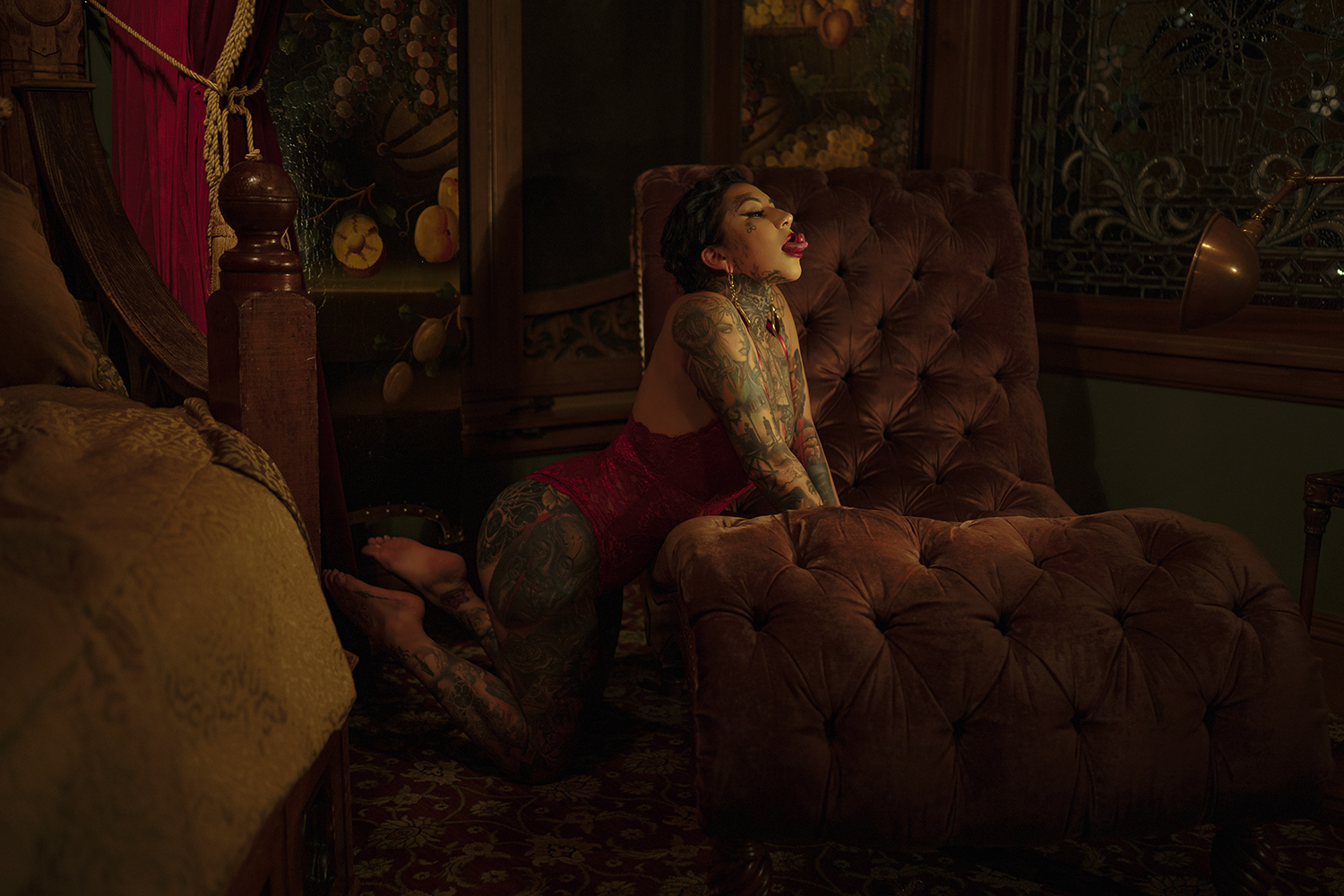 One thing that made this a particularly cool shoot was knowing that it would eventually be used to create an NFT expansion to Dark Pinup Act Two. I brought my Insta360 One X camera and was able to map the entire hotel with an app called Matterport. There will be a point when the hotel walk through will be included as a compliment to this set reward release. Ultimately, we'd like to get as close as possible to making collectors feel like they are part of the shoot itself. A step at a time, I think we're getting there. Very happy with how this all came out. Thanks for reading!