What's up, Hive? I just had a big plate of sushi from a great place we discovered here in NE Minneapolis. I'm still absorbing Everything, Everywhere, All At Once. We went to see it at the Alamo Drafthouse. What a movie. Excellent, not the best movie, but I some how feel like all of cinematic history has lead to this film being made. It's an experience. I'm going to try and get @lovejoy to go see it with me tomorrow before I leave for Viva Las Vegas. It's been a great day. It started with the EdenOnEOS election, which I participated in, and ended with a mind bending film.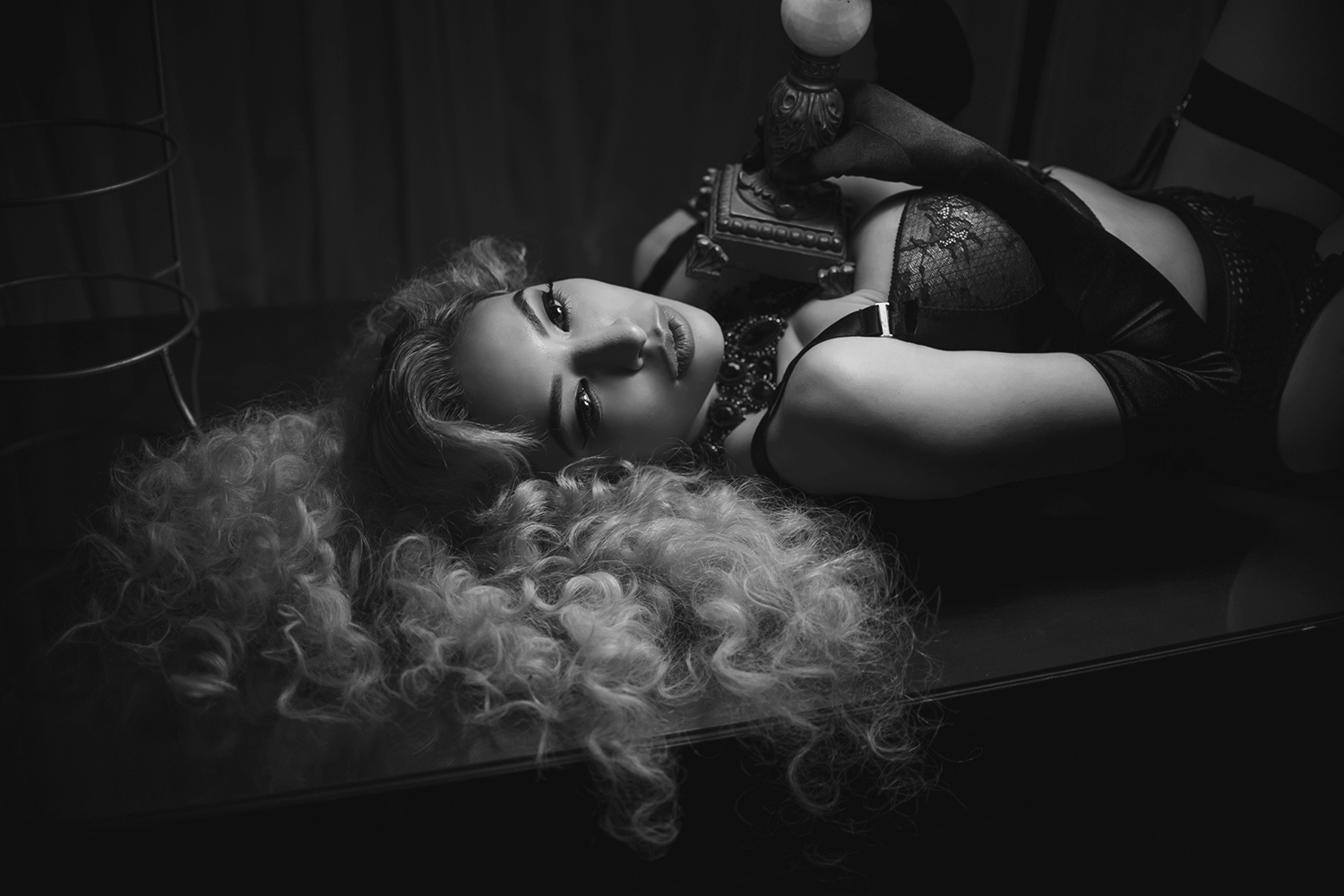 Once or twice a month, I'll share a collection of black and white photos of my most well known and favorite works. This first shot is of my friend Cindy. Her alter-ego persona, Silhouette, emerged as we started shooting together in 2014 and over the next few years, we honed our collaborative style and energy. This shot was taken in 2017. We hadn't seen each other in a couple of years since my annual NOIR event. This was our first private shoot and its still one of my favorites. I love the commanding texture and volume of her hair on the table and soft light.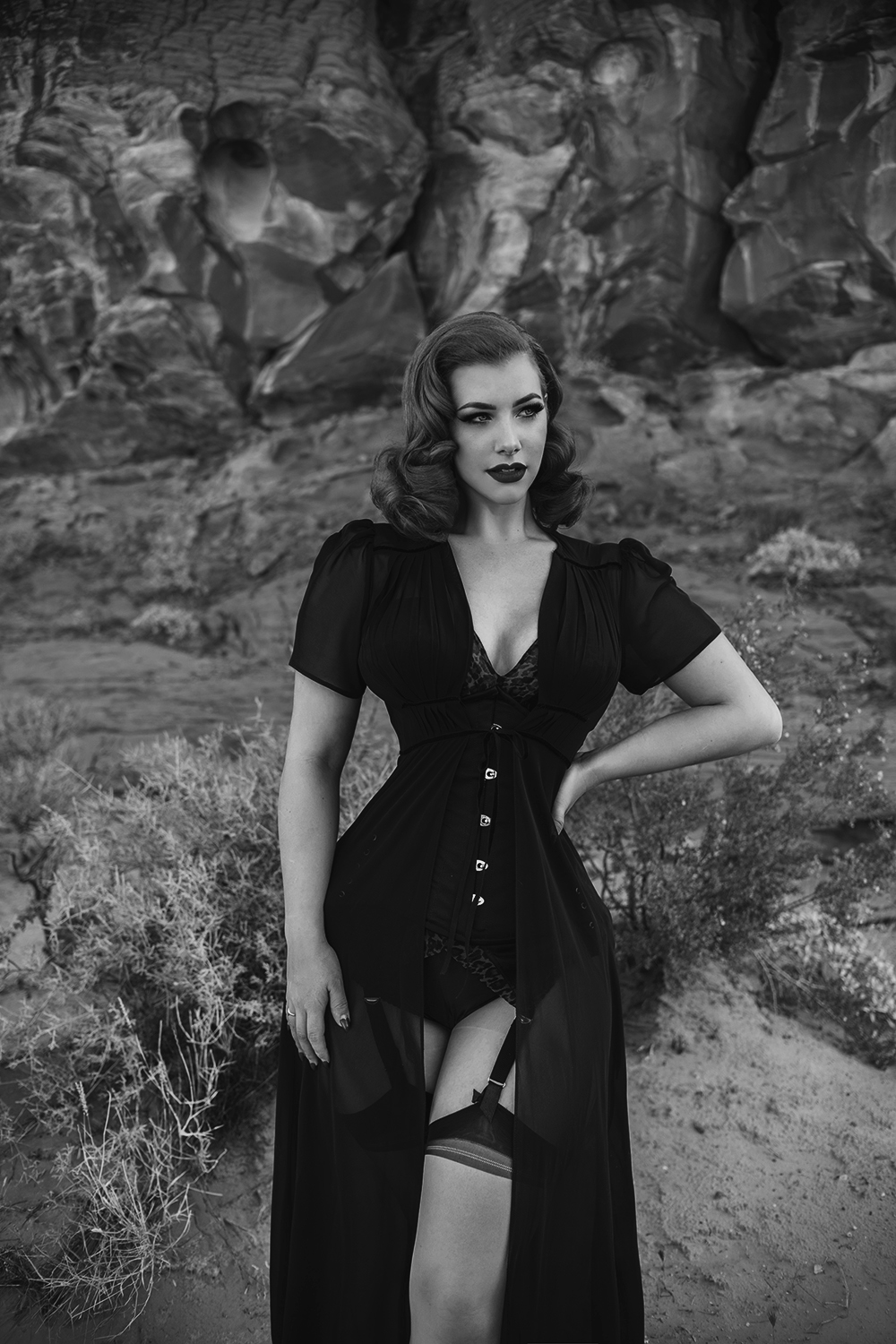 This shot is of my longtime friend, Miss Victory Violet. We shot together in 2014 for the first time. Classic pinup of a New Zealand beauty visiting Las Vegas for the first time. A few hours after our first shoot, she won the Viva Las Vegas pageant and she became an overnight sensation in the pinup scene. A couple years later, she and I reunited in Las Vegas, woke up at 3:30a.m. and drove to catch the sunrise in the Valley Of Fire. This is a beautiful shot in color with bright reds, but I really love this black and white.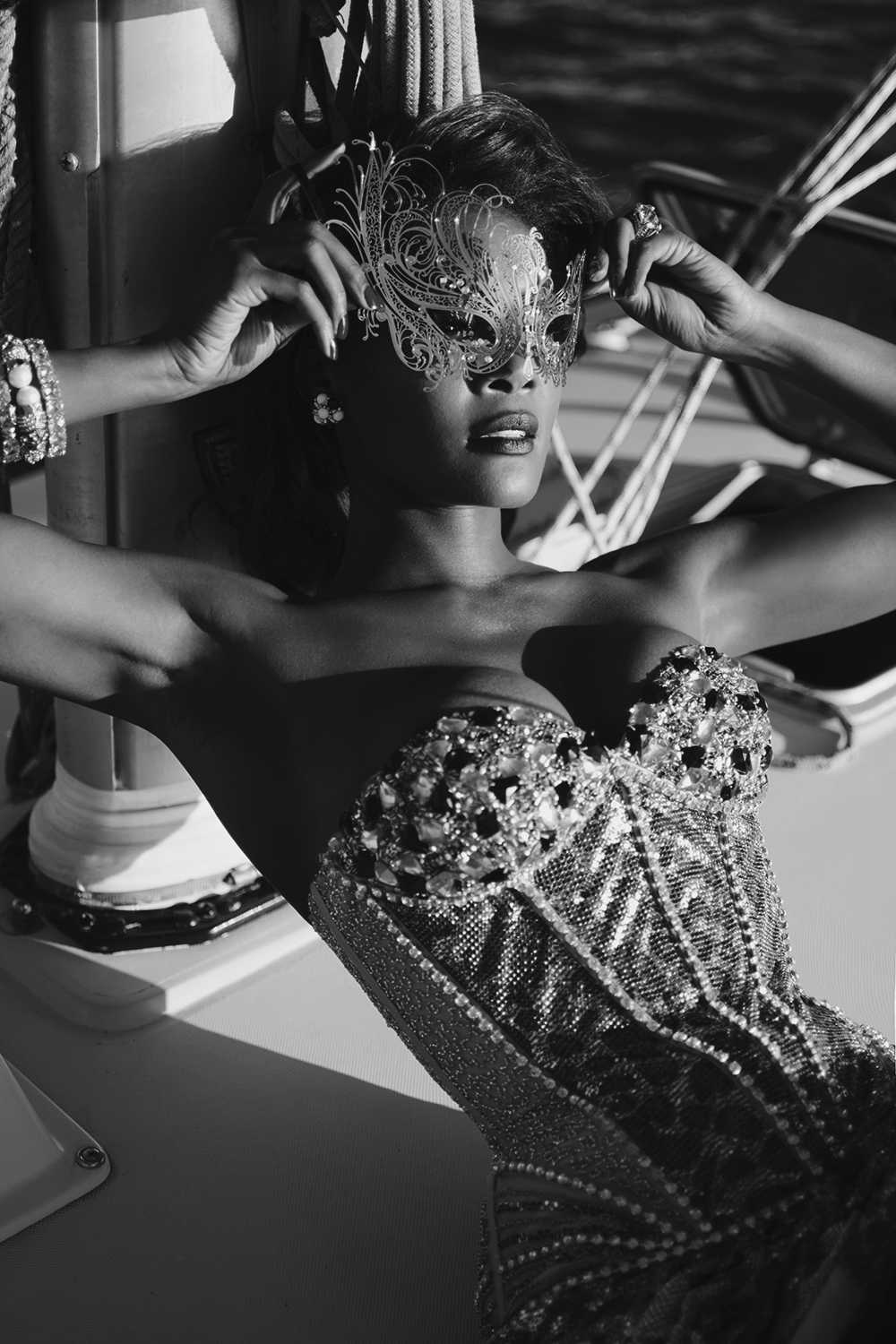 Lastly, this shot is of Angelique Noire shot in the ports of Long Beach, CA. This was taken in 2014 which was kind of my break out year as a photographer in LA. I was shooting with a Nikon D7000 […now owned by @tarotbyfergus], and looking back on photos like this, I'm proud that the images that defined by career were taken with a modest, prosumer camera. A friend of mine had a hook up with a friend that had a boat. We met there and this shot was taken in the sun with a golden corset and mask. Stunning in black and white.