How's it going, @hiveio! I warned you all about this Hell work of visual art production, and as of today, it is over. It was far from Hell. I loved every minute of it, honestly. It's what has kept me in freelance art for the last decade. The big secret project, which thankfully, I'll be lifted from the NDA tomorrow and can share with everyone here on @hiveio. I also was the guest photography for a two day dark pinup photography event for a local boutique and spa service studio in Minneapolis. Six shoots, and the first ones I've done in person since March.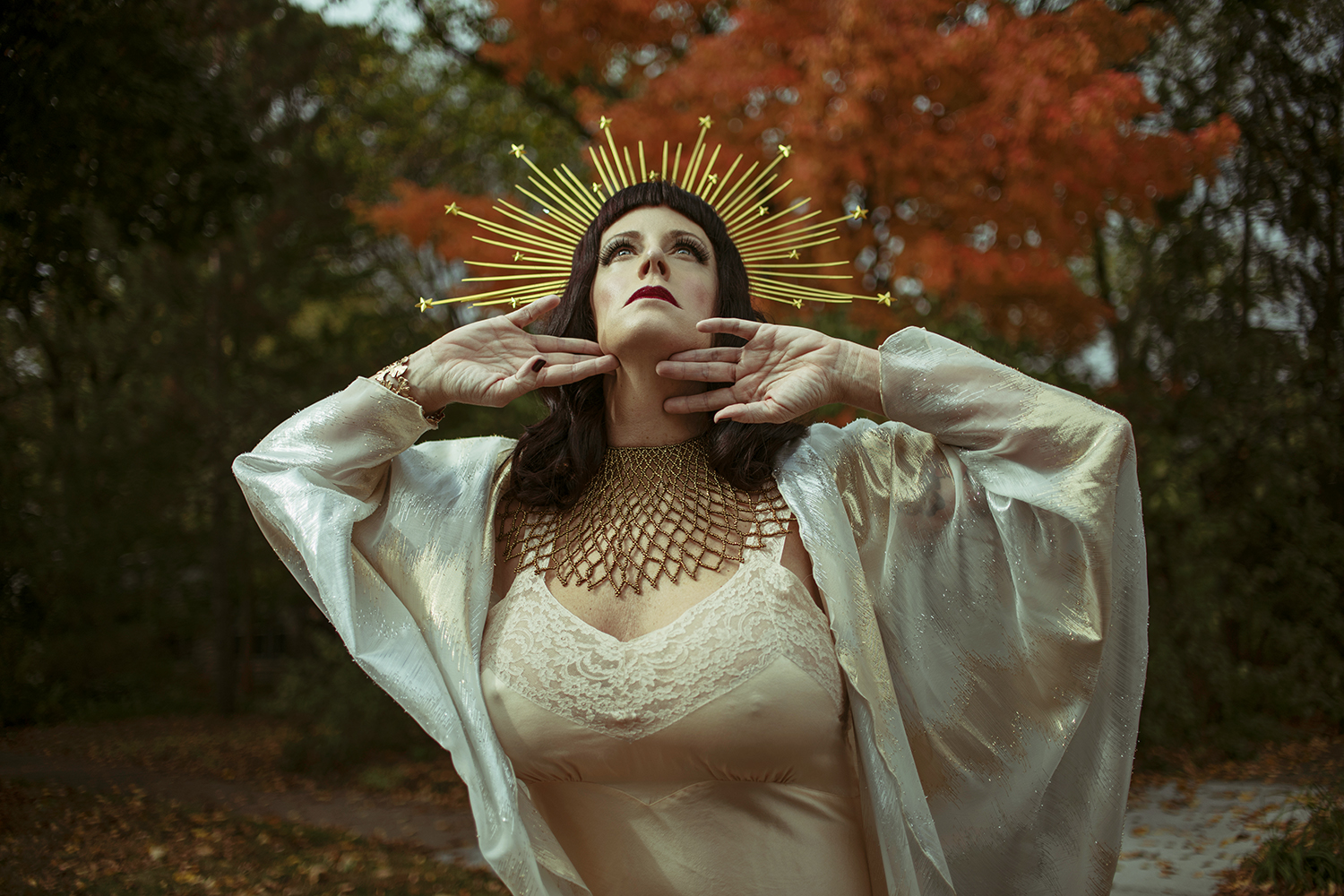 That's what I want to share tonight. I had six shoots in two days, but unlike events I used to host like NOIR, I was just a guest photographer. This wasn't my event and I didn't have to deal with any scheduling, coordinating, marketing [other than sharing an ad on my Instagram]. The money was good, and honestly, after six months under quarantine, I was really looking forward to picking up my camera and working with people right in front of me [albeit reasonably distanced, which isn't a problem with a 50mm lens].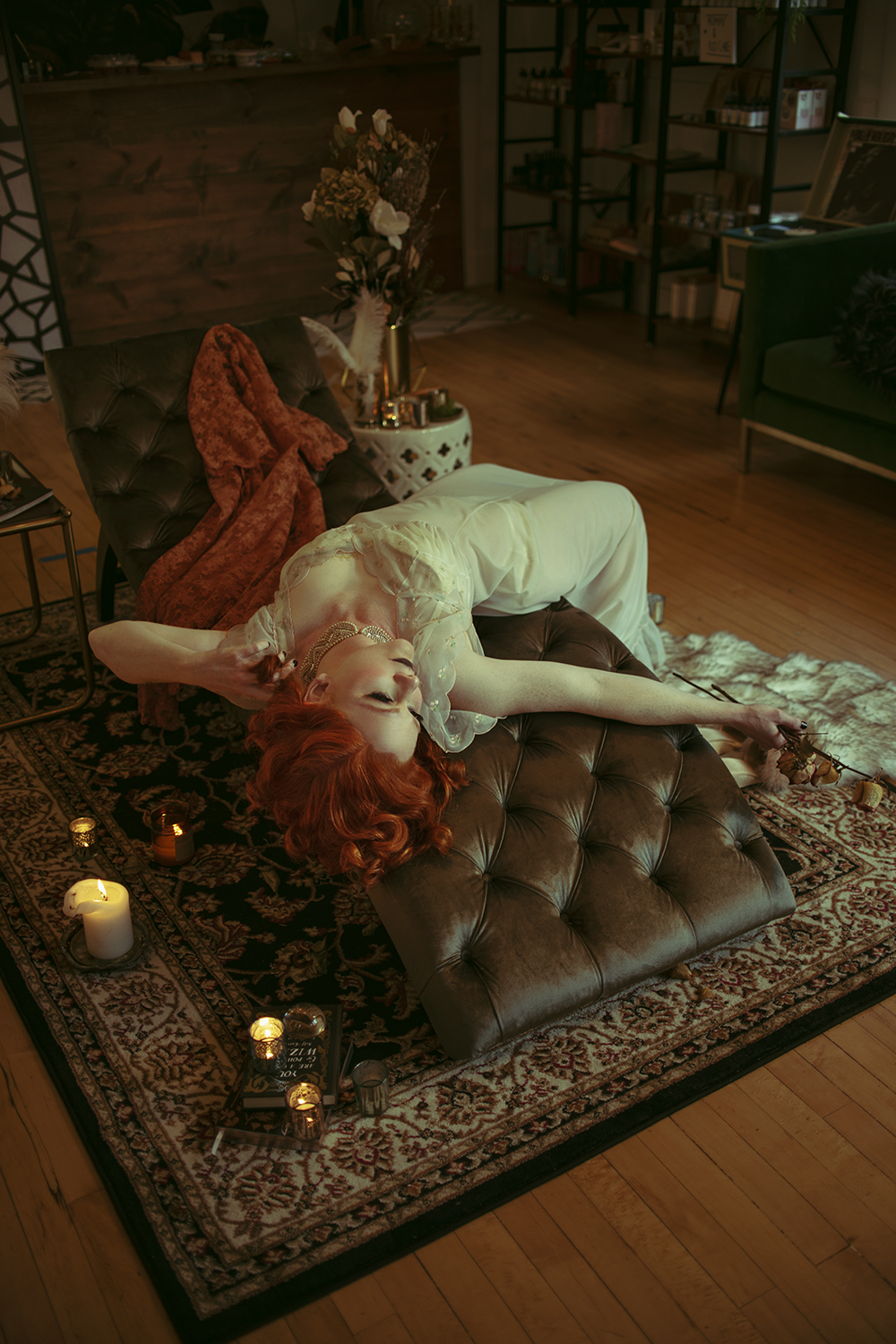 Three shoots on Sunday, and three on Monday, and this was such a perfect format. My friend Farah did an incredible job setting up her space for the shoot, even ordering some extravagant furniture and decor. She knows my style and esthetic, so dead flowers, candles, books; it was all there. The clients were also what made this such a memorable event for for me. All so kind and they took wonderful direction. I felt really "on" during these shoots, which felt great after my time away from my camera. This is the first few edits from the sessions.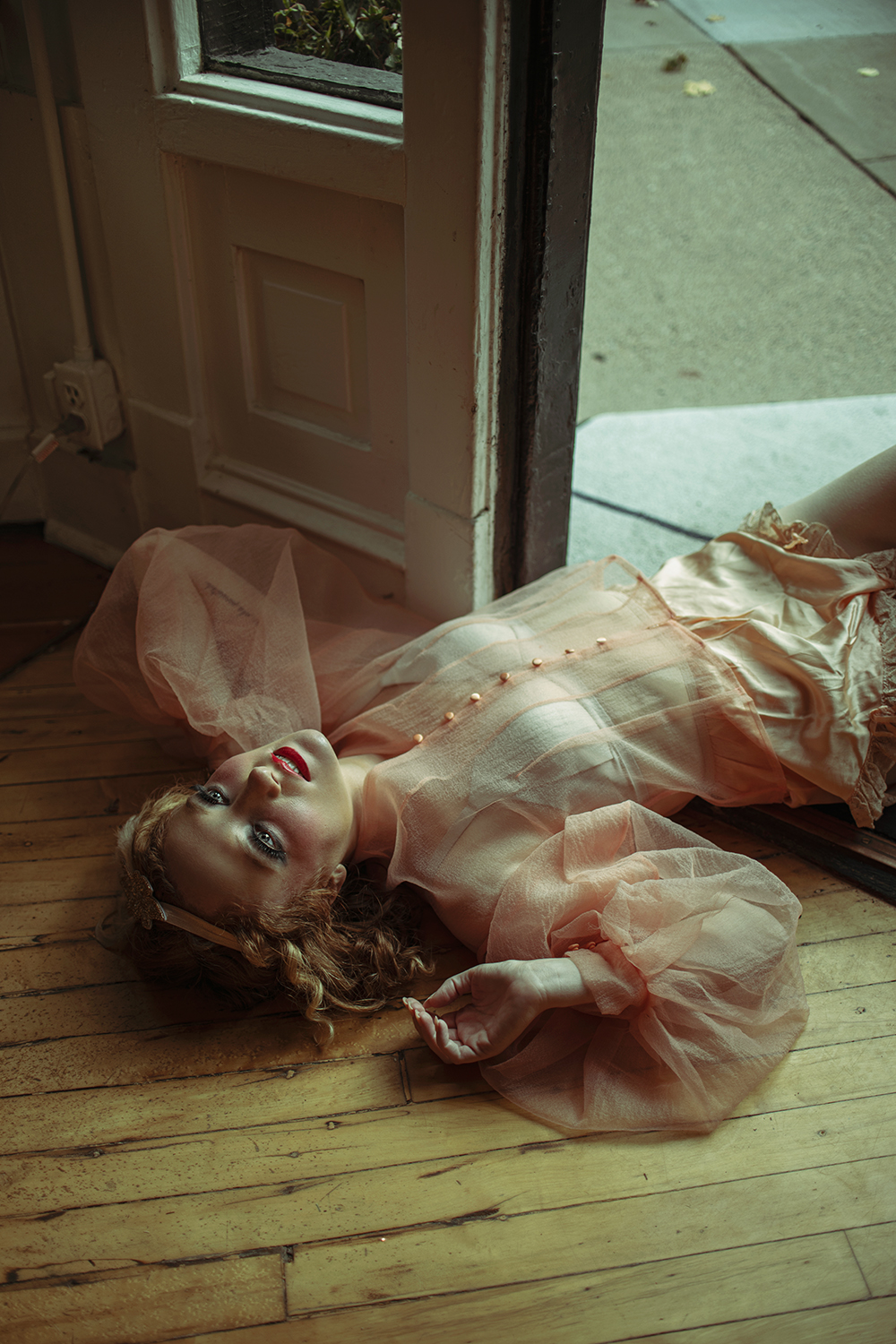 I'll be sharing more of these soon. I've been shoring up what I owe clients from before the pandemic and quarantine shoots, but I don't want to fall behind with the new work […now that I'm actually doing new work again]. I'm piecing together a big @threespeak launch giving my EUC VLOG's a make over. I've decided that the artistic approach is what can separate me from everyone else on YouTube shooting these videos, and again, tomorrow night, I'll be able to share what I've been working on for the last week in the blockchain and NFT space. It's a big deal!