Since I'm back in Australia I thought I'd stick with the Australia theme.
I've posted about our experiences diving with Australian Sea Lions (Neophoca cinerea) on here previously, but Ryan is now selling this shot, and more, on OpenSea.io
This adorable sealion was a little vain. It spent its time staring at its reflection in the lens of my camera. I can't fault it though, could you?
The tag on its flipper is for identification purposes. Scientist are tracking the population of the endangered Australian sealion, trying to find a way to stop their declining numbers. There is only about 1500 left on this planet.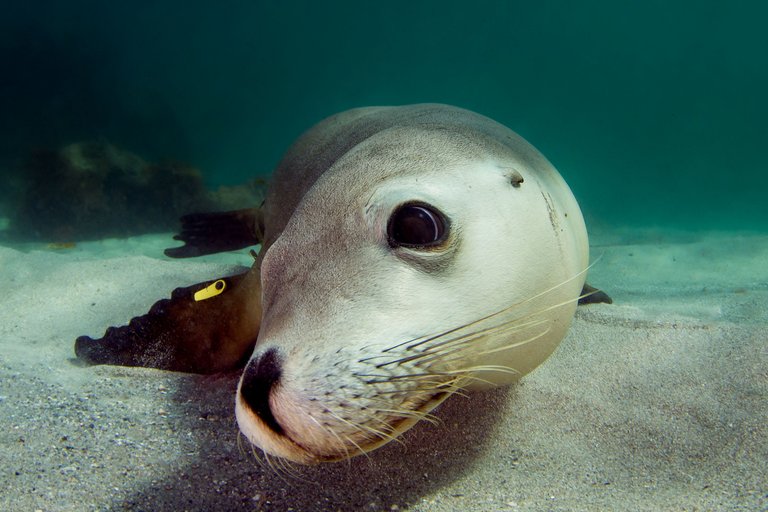 The Australian Sea Lion (Neophoca cinerea) is endemic to Australian waters and can be found along the southern coast of Australia, Tasmania, and at least 50 islands off the coast of Western Australia and South Australia.
Some of our other sea lion posts can be found here, here, and here
---
All images in this post were taken by and remain the Copyright of Ryan Sault unless stated otherwise.

You can see more photos at:
OpenSea: https://opensea.io/collection/underwater-wildlife
Website: https://saultphotography.com/
Instagram: @roaming.rammie and @saultphotography
Twitter: @sault_photo

If you'd like to learn a bit more about the photography featured on our page you can read an interview with did with Photofeed here.