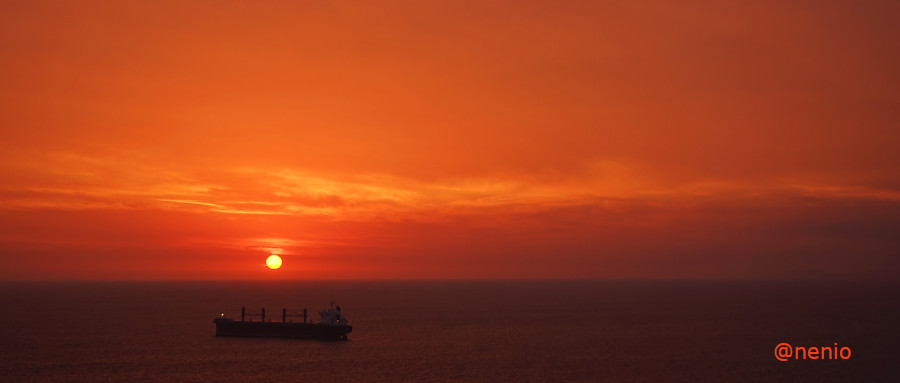 (1/60s ~ F6.3 ~ 100 ISO ~ 56 mm)

English:
In this occasion present other photo of my series of sunsets at the sea taken in Antofagasta. At the foreground there is a freighter (a very usual scene in this Chilean port city) and over the ship the full solar disk is about to sink on the horizon. I publish image edited in different ways in color and also black and white.
Castellano:
En esta oportunidad publico otra de mis fotografías de puestas de sol tomadas en Antofagasta. Esta en particular muestra un buque carguero en el primer plano (escena usual en esta ciudad portuaria de Chile) y el disco solar en su plenitud acercándose al horizonte. Presento la imagen con diferentes ediciones, tanto en color y en blanco y negro.
These images are my entries to the 193th #seaphotography contest organized by @marc-allaria, and this week theme is
"sea and sunsets"
. The rules can be read
here
.
Con estas imágenes estoy participando en el concurso #seaphotography (en su episodio número 193) organizado por @marc-allaria, y el tema de esta semana es
mar y atardeceres
. Las reglas están publicadas
aquí
.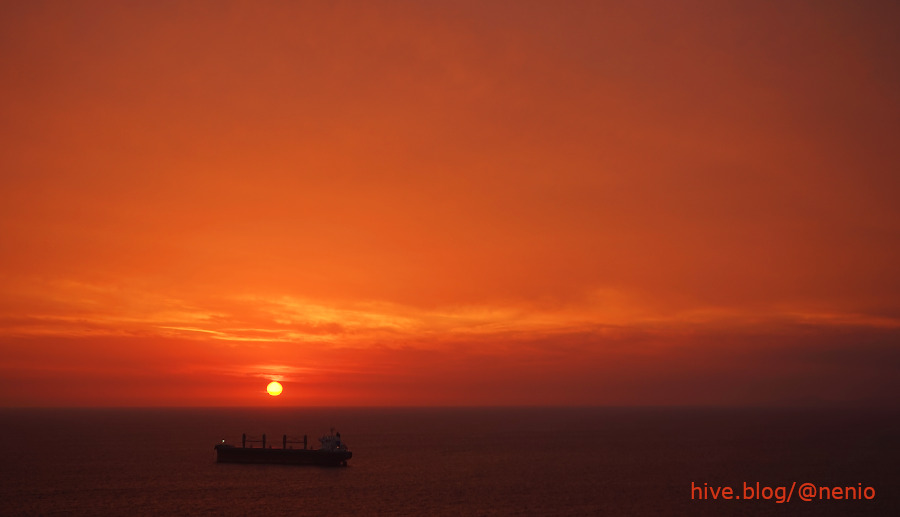 The camera used was a Sony A7 (ILCE 7) equipped with lenses Sony FE28-70mm F3.5-5.6 OS. The edition was done in Gimp.
La cámara usada fue una Sony A7 (ILCE 7) dotada con lente Sony FE28-70mm F3.5-5.6 OS. La edición se realizó en Gimp.
---
Thank you for visiting my blog. I hope that you enjoyed the post.
Gracias por pasearse por mi blog y espero que el post haya sido de su agrado.
---
---

Images by @nenio — All rights reserved