Hello Sea Lovers, This is my entry for the Sea Photography contest. As a scuba diver I love the sea.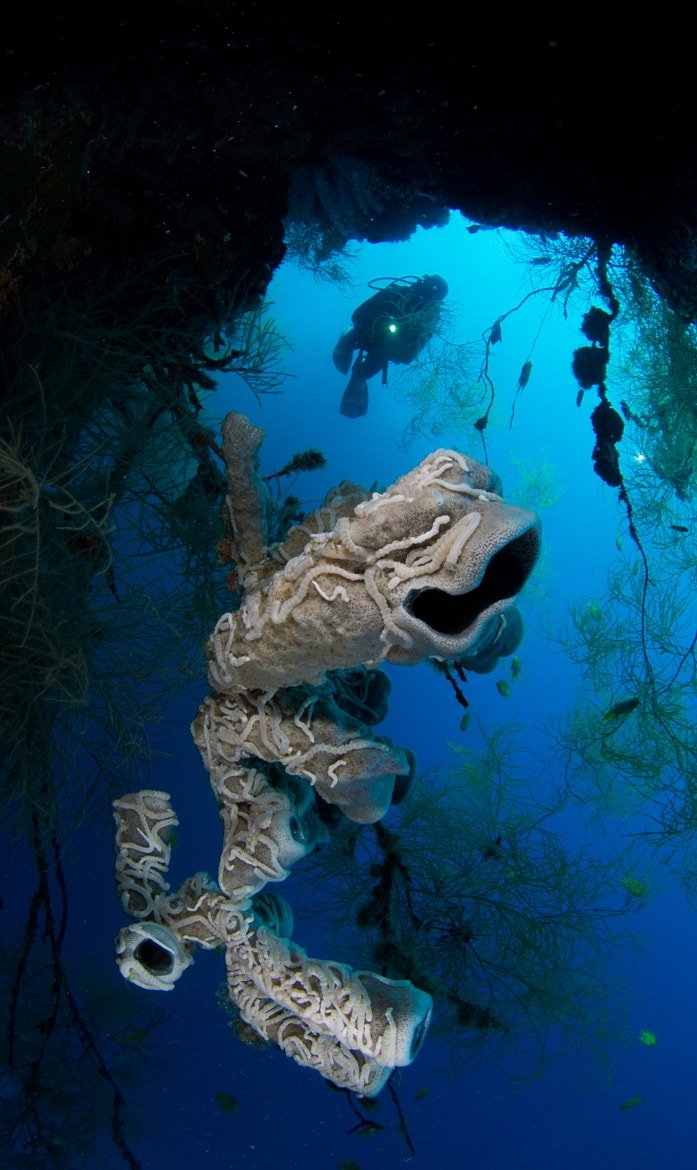 I made this picture during a dive in South Leyte, Philippines. From all the places in the world this is the best one. The reefs are so pristine and the marine life is so divers. Especially the night dives at Padre Burgos were amazing. Never saw so many different species in one spot.
But now a bit more info on my picture. Because the reefs are so beautiful, I decided to go out and put my 8mm fisheye lens on my camera. Most of the times I do macro photography but here it was a good decision to change the lens. Years ago I worked with "wet lenses", this means you can change them during the dive. You can screw them on your underwater housing. It worked great for the little point and shoot cameras. But then I switched to a whole new set. I went for the micro 4/3 of Olympus. I had many different brands of cameras before, but Olympus was still my favorite for underwater photography. In the beginning I started with a standard lens and slowly I extended my gear with more lenses and strobes. For now I'm very satisfied with everything and this can keep me going for some years.
During the wall dive, I was in a little overhang and looked around me. At that moment the dive guide was in a perfect position and I took the picture. The big grey thing in the front is a large tube sponge (Haliclona fascigera). The "worms" you see on the sponge are in fact a kind of sea cucumbers (synaptula).
It was just one of days when everything fall into place. The sun was at the right angle, the diver, the settings, ... This was the result and until now this is still one of my favorite pictures. Hope you like it as much as I do 😃
Dive site: Napantao - Leyte - Philippines
Depth: max 32 meter
Camera: Olympus E-PL5 with 8mm Fisheye lens
F/13 - S 1/60 - ISO 320 - 2 Inon D2000 strobes