Welcome to the 192 week of @marc-allaria's Sea Photography contests.
The theme is
Sea and Seascapes


Looking out from a cliff at Wood Islands, PEI, to see the ferry, as a small dot, disappearing beyond the horizon.
The temperamental sea is calm today under a massive cloud cover.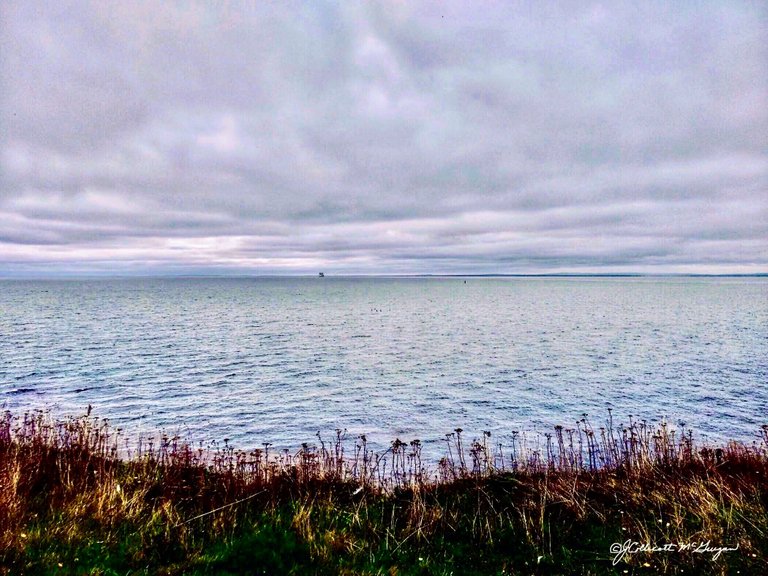 View at dusk when crossing the Hillsborough bridge after leaving Charlottetown.
Low hanging reddish clouds brings to mind the saying, " Red sky at night, sailors delight."
This means tomorrow will be a good day to be on the sea.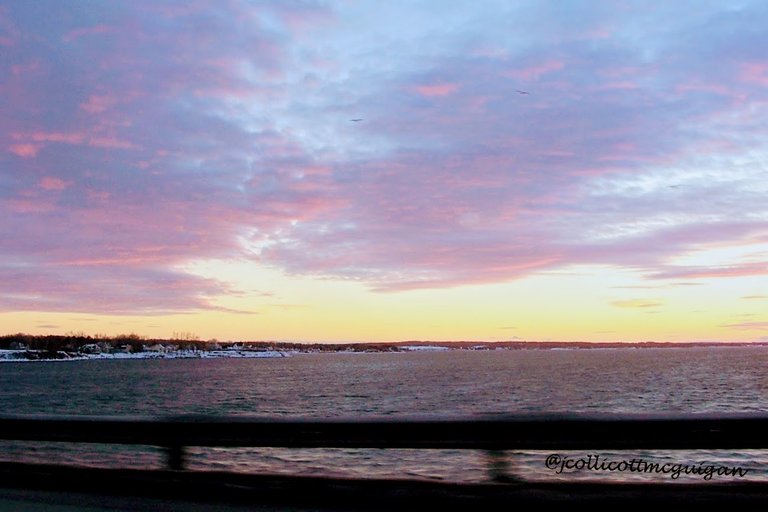 This photo was taken from the shore in Souris, PEI. A nice sandy shore to stroll along on a summer's day.
This bay at Souris is a wonderful place not only to walk the beach and smell the fresh salt sea air but if you are searching for sea glass, desire to go swimming or clam digging.
With what remains of our animal instinct, I breath in deeply to fully take in the sea scent~ a combination of the smell of the fish-like creatures that reside there, mingled with the iodine scent of seaweed.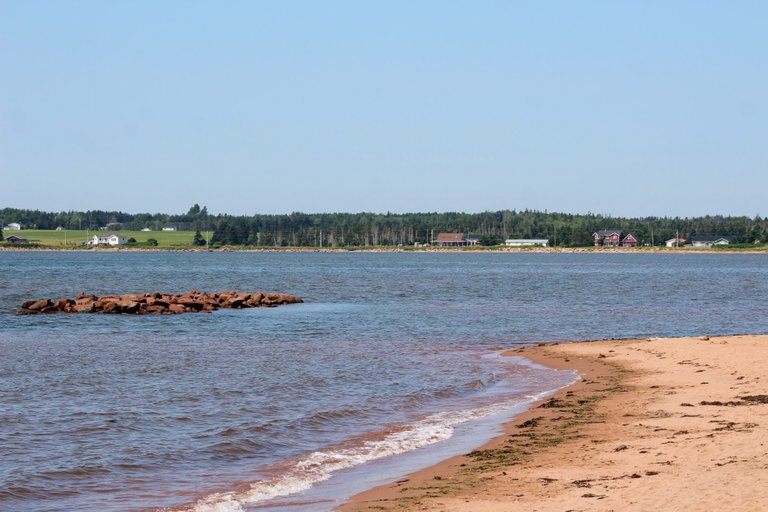 Looking across Northumberland Strait, the sea stretches endlessly and blend into the distant hills and sky.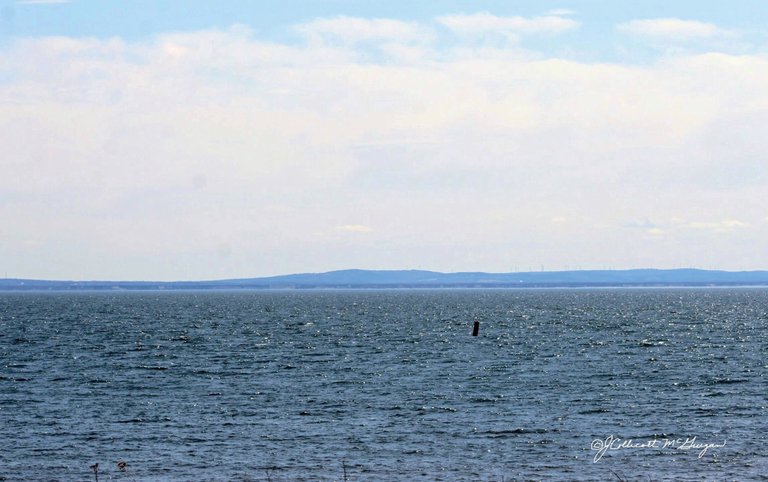 The view of the sea from a cliff at Souris.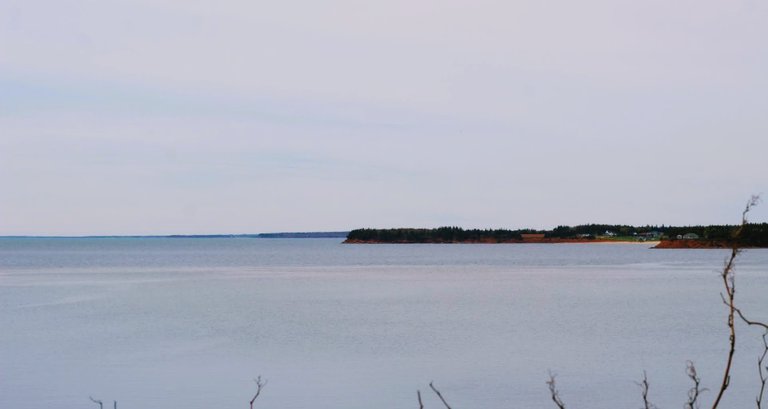 These are photos from my photo files taken by me.
The first photo is my entry to #SEAPHOTOGRAPHY contest week 192.
Check Here for more information if you would like to join the contest.