app.telos.net TREASURY dao! 600 TLOS and I just created my OWN proposal system for DDATE! Now THIS is pod racing! Its exciting to see a dao that can now soon control the issuance of the @ddatedate token which all hive engine ddate holders can withdr5aw to and vote with now.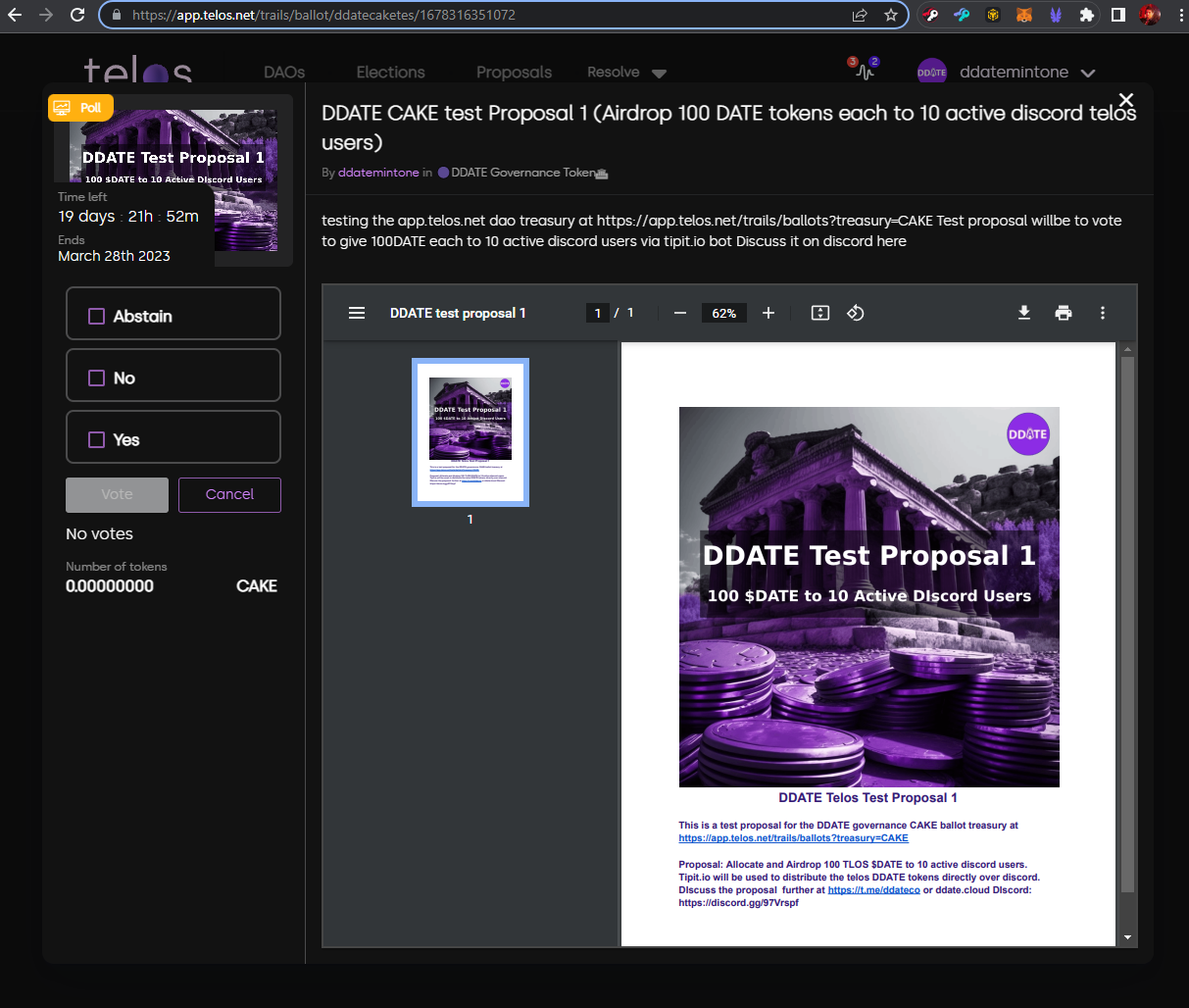 https://app.telos.net/trails/ballot/ddatecaketes/1678316351072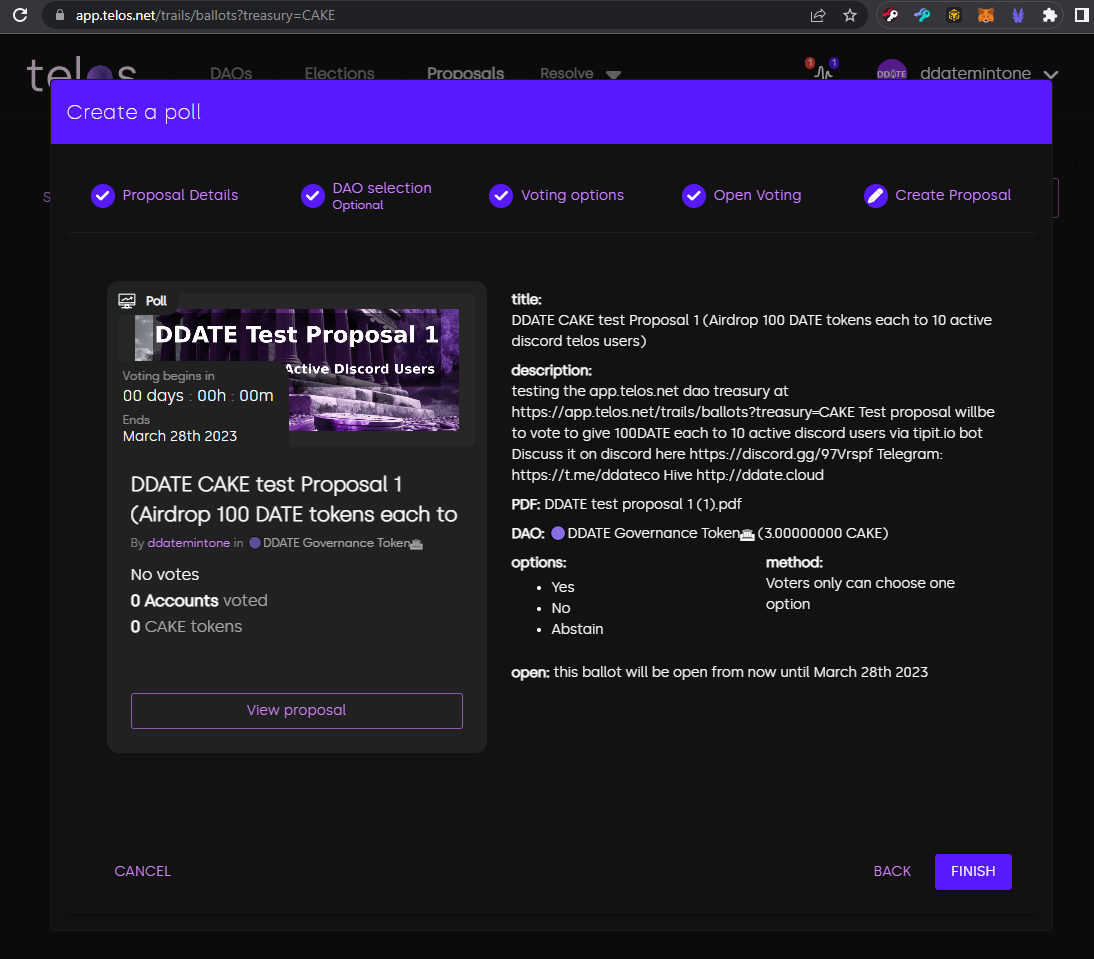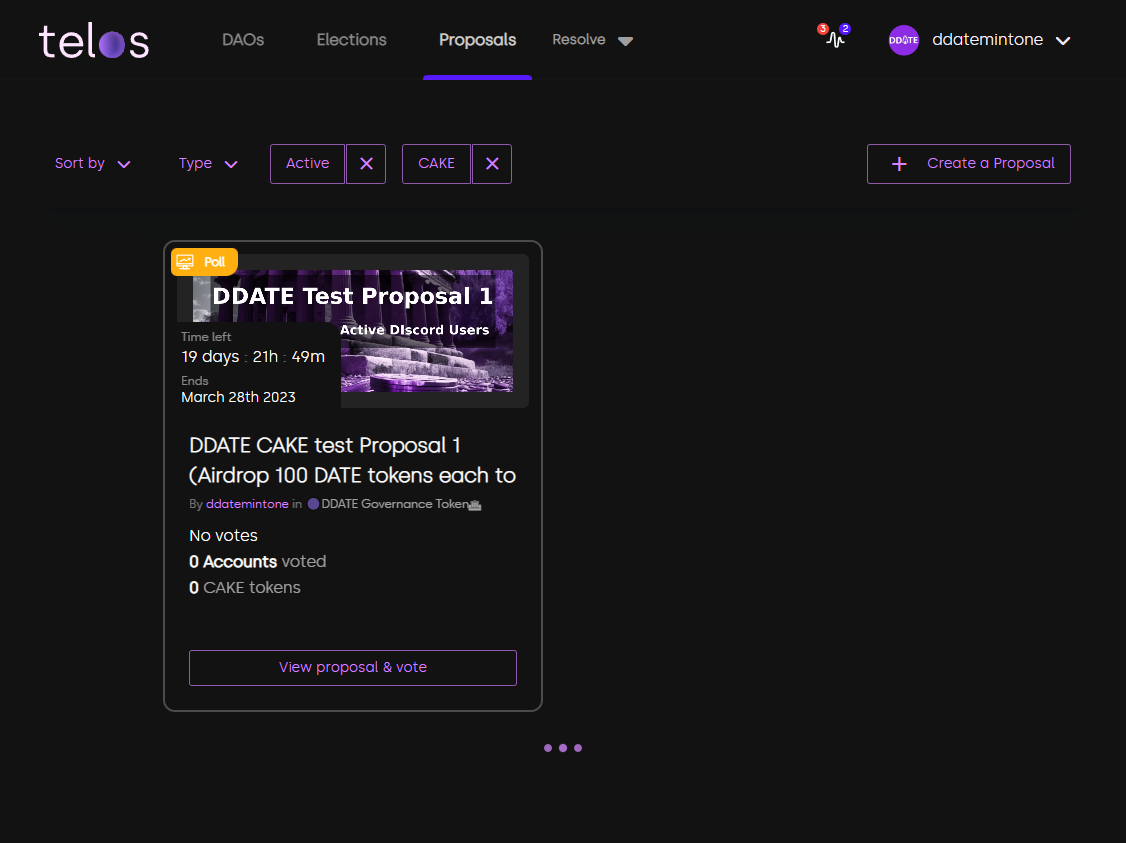 https://app.telos.net/trails/ballots?treasury=CAKE
We also have a great TELOS RESOLVE arbitrage COURT system here on telos, something hive needs! with cases!