Como lo prometido es deuda, después de haber hecho mi publicación anterior, sobre "Como Preparar las Flores de Bach- Parte 1", aquí les estoy entregando la segunda parte de esta serie, "Como Preparar Las Flores de Bach - Parte 2 "
---
En mi publicación anterior les comenté sobre los métodos para extraer las Esencias Florales de Bach. Les hice referencia sobre los dos métodos que había creado el Dr. Edward Bach, para preparar los Remedios Florales, el 1ro, El Método Solar, del cual ya hablamos en el post anterior y el 2do, El Método de Cocción, que es de lo que vamos a tratar en este post.
---
Las Flores que se pueden preparar con el método de cocción son las siguientes: Aspen, Beech, Cherry Plum, Chesnut Bud, Crab Apple, Elm, Holly, Hornbeam, Larch, Mustard, Pine, Red Chesnut and Wild Rose.
---
CHERRY PLUM ---CHESNUT BUD-------CRAB APPLE-----------ASPEN




WILD ROSE---------PINE-------RED CHESNUT--MUSTARD----LARCH

BEECH----------------ELM----------------HORNBEAM-----------HOLLY-----





PASOS PARA EL MÉTO DE COCCIÓN
1.- Localizar las Flores.
2.- Recolectar agua de manantial, si está cercano al lugar donde se recogieron las flores, sería espectacular. Pero no indispensable. Como ya recomendé en el post anterior, el agua debe ser analizada para asegurarse de que no contiene residuos químicos.
3.- Preparación de la Tintura:
En una olla de acero inoxidable, previamente esterilizada se depositan las flores y se llena de agua, hasta tres cuartas partes de su capacidad
4.- Se ponen a hervir las flores en la olla con el agua, tapada para que no les caiga polvo, durante 25 minutos. Pasado ese tiempo, se baja la olla del fuego y se deja enfriar al aire libre. Cuando el agua esté tibia, se le retiran las ramas con un utensilio esterilizado y se deja reposar.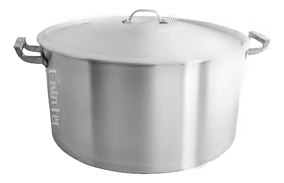 5.- Con un filtro de papel se vierte el agua energizada, en una jarra que ha sido llenada previamente con la misma cantidad de brandy que la cantidad de agua energizada. Si se observan que quedan sedimentos se repite la operación.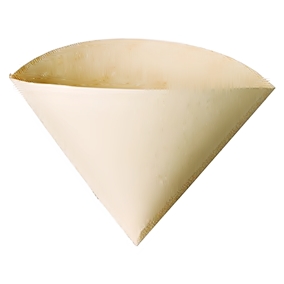 6.- Después de haber realizado esta operación, se traslada el agua a un frascos, color ámbar o color caramelo, esterilizado y rotulado. Allí se cierra herméticamente. Y ya tenemos preparada nuestra Tintura Madre, con el Método de Cocción.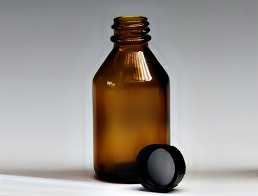 Es importante saber que la duración de la Tintura Madre es indefinida , por el brandy, que funciona como conservante, y si con el paso de los años se nota alguna sedimentación, se puede cambiar a otro frasco, por supuesto esterilizado y rotulado. El procedimiento de embotellado es idéntico para ambos métodos, el Método Solar y el Método de Cocción.
Espero entonces que esta publicación le sea de utilidad a todo aquel que lo necesite.
English

As promised is a debt, after having made my previous post, on "How to Prepare Bach Flowers- Part 1", here I am giving you the second part of this series, "How to Prepare Bach Flowers - Part 2 * "
---
In my previous post, I told you about the methods to extract Bach Flower Essences. I made reference to them about the two methods that Dr. Edward Bach had created, to prepare the Flower Remedies, the 1st, The Solar Method, which we already talked about in the previous post and the 2nd, The Cooking Method, which is what that we are going to discuss in this post .
---
The Flowers that can be prepared with the cooking method are the following: Aspen, Beech, Cherry Plum, Chesnut Bud, Crab Apple, Elm, Holly, Hornbeam, Larch, Mustard, Pine, Red Chesnut and Wild Rose .
---
CHERRY PLUM ---CHESNUT BUD-------CRAB APPLE-----------ASPEN




WILD ROSE---------PINE-------RED CHESNUT--MUSTARD----LARCH

BEECH----------------ELM----------------HORNBEAM-----------HOLLY-----

STEPS FOR THE COOKING METHOD
1.- Locate the Flowers.
2.- Collecting spring water, if it is close to the place where the flowers were collected, it would be spectacular. But not essential. As I already recommended in the previous post, the water should be tested to make sure it does not contain chemical residues.
3.- Preparation of the Tincture
In a stainless steel pot, previously sterilized, the flowers are deposited and filled with water, up to three-quarters of its capacity
4.- The flowers are boiled in the pot with the water, covered so that no dust falls on them, for 25 minutes. After that time, the pot is lowered from the heat and allowed to cool in the open air. When the water is lukewarm, the branches are removed with a sterilized utensil and left to rest.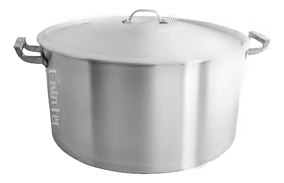 5.- With a paper filter, the energized water is poured into a jug that has been previously filled with the same amount of brandy as the amount of energized water. If sediment remains, the operation is repeated.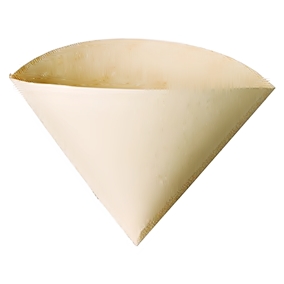 6.- After having carried out this operation, the water is transferred to a bottle, amber or caramel color, sterilized and labeled. There it is hermetically sealed. And we already have our Mother Tincture prepared, with the Cooking Method.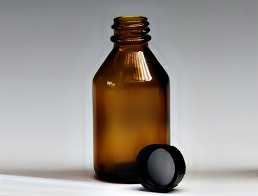 It is important to know that the duration of the Mother Tincture is indefinite, due to the brandy, which works as a preservative, and if over the years some sedimentation is noticed, it can be changed to another bottle, of course sterilized and labeled. The bottling procedure is identical for both the Solar Method and the Cooking Method.
I hope then that this publication will be useful to everyone who needs it.
@benavides54