Even if you are not a cannabis grower (not that I am one), you might have heard about the importance of having only female plants. I had to do a little research about it and found out that the reason is very simple: the male plants produce the pollen sacks, which will turn all the precious and wanted flowers into seeds, and that's not good, because it is in the flowers that contain the concentrated levels of all cannabinoids, the psychoactive and the others extracted to make oils and other medicine.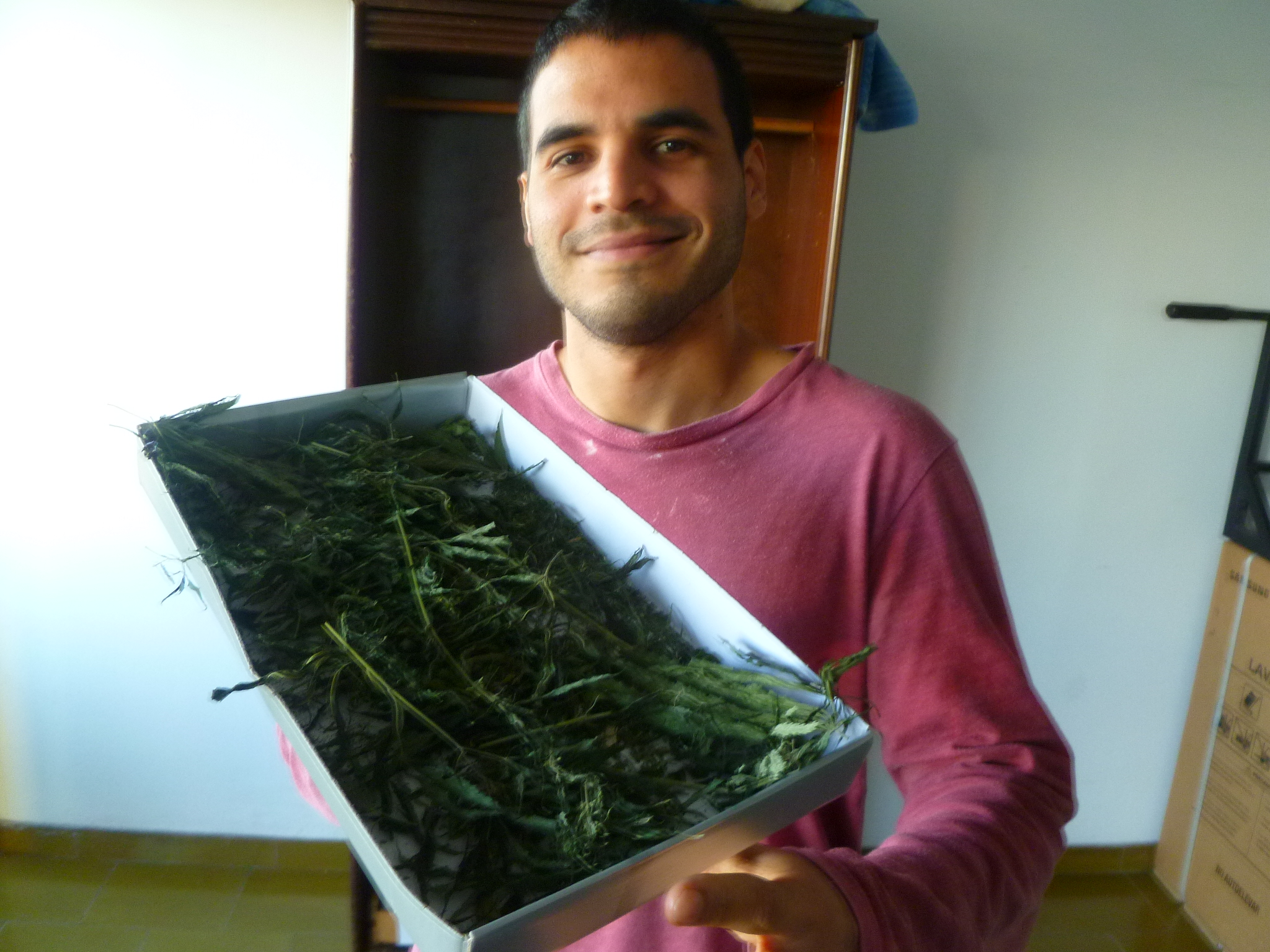 If you begin to grow like me from seeds that you find here and there, you will not be completely sue if your plant is a male or a female, so you just have to do the best job you can making the plant have all the right conditions to get to the flowering phase, and then it is on this very stage that you will have to identify if your plant is a male or a female. Of course if you plant with seeds that you have bought, most of the seed sellers out there work with standards to "feminize" seeds, which makes almost all plants automatically females.
My plants are begining the flowering phase, and I got to identify a male plant. It is sad because actually in every article or blog you read out there, they tell you to immediately cut out the plant to avoid the pollen sacks to develop and ruin your female plants by fecundate the flowers, which will give you a lot of seeds and 0 flowers.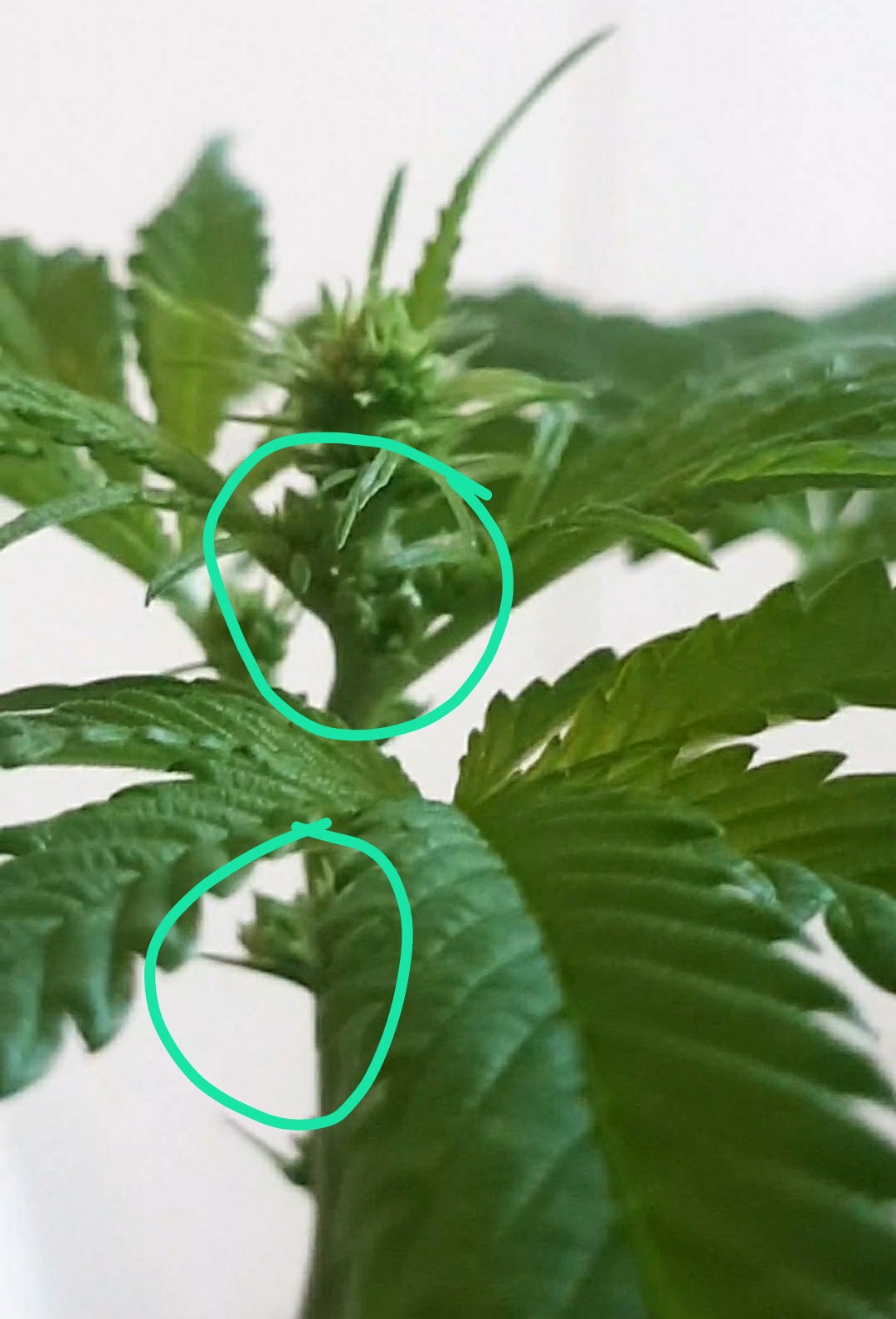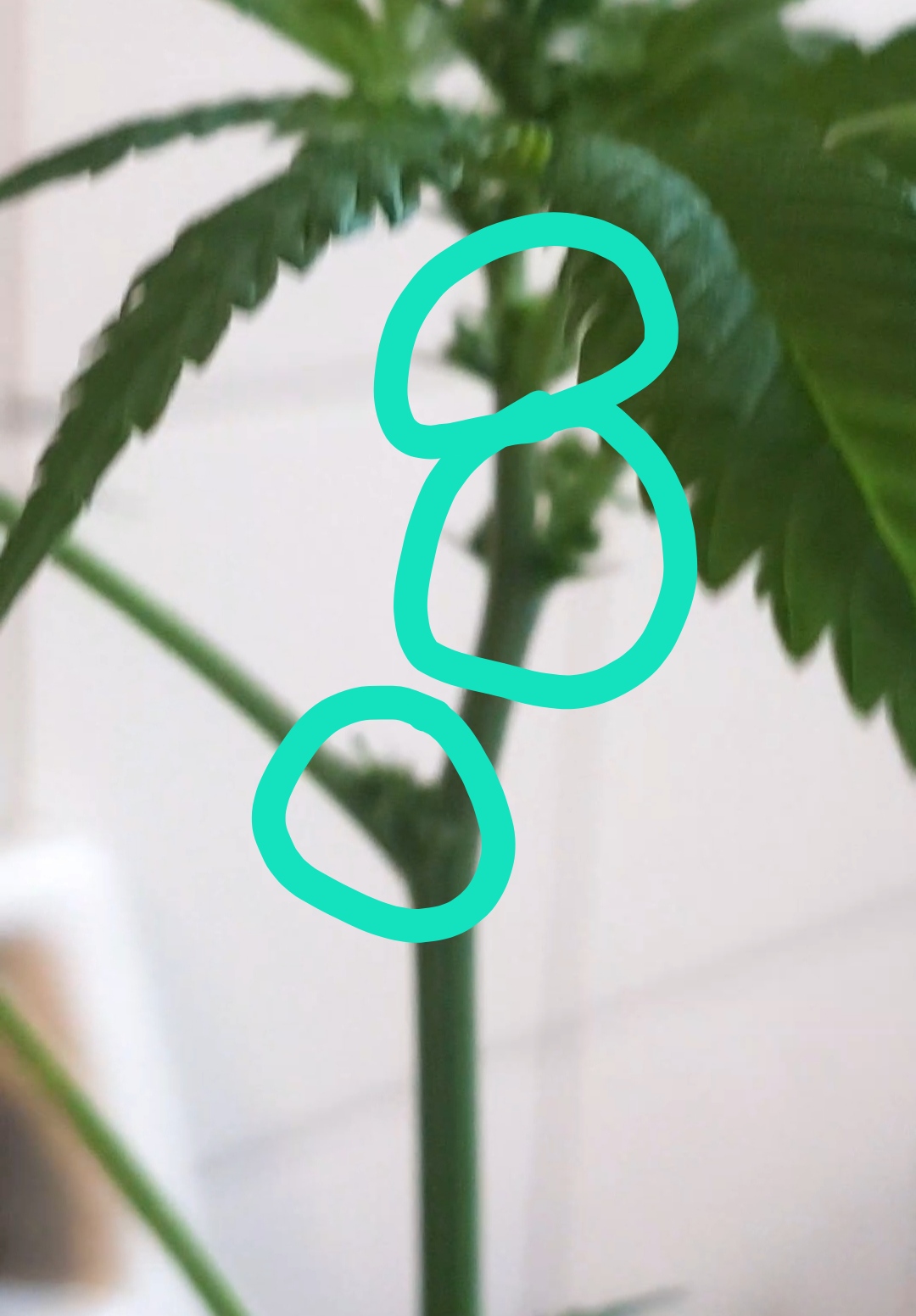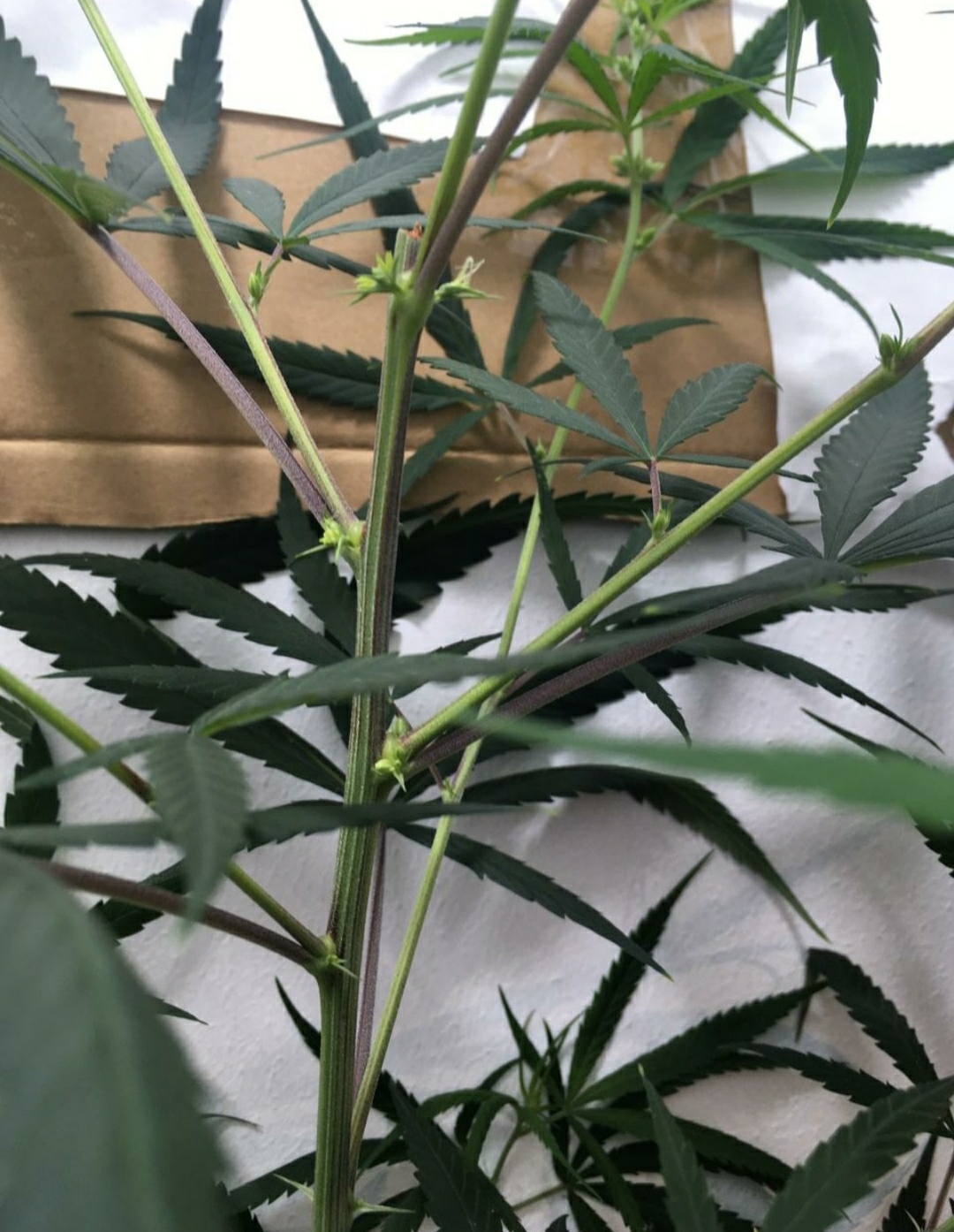 I have a connection with my plants, and I didn't want to cut out the male, and just throw it like that. So I cut it, yes, but instead I left it to dry, for weeks, because I saw a video on YouTube about the many good properties of drinking cannabis tea. Even they said that if it is fresh, you can blend it to make juice with fruits, which give your body some of the cannabinoids that have so many good benefits in our health.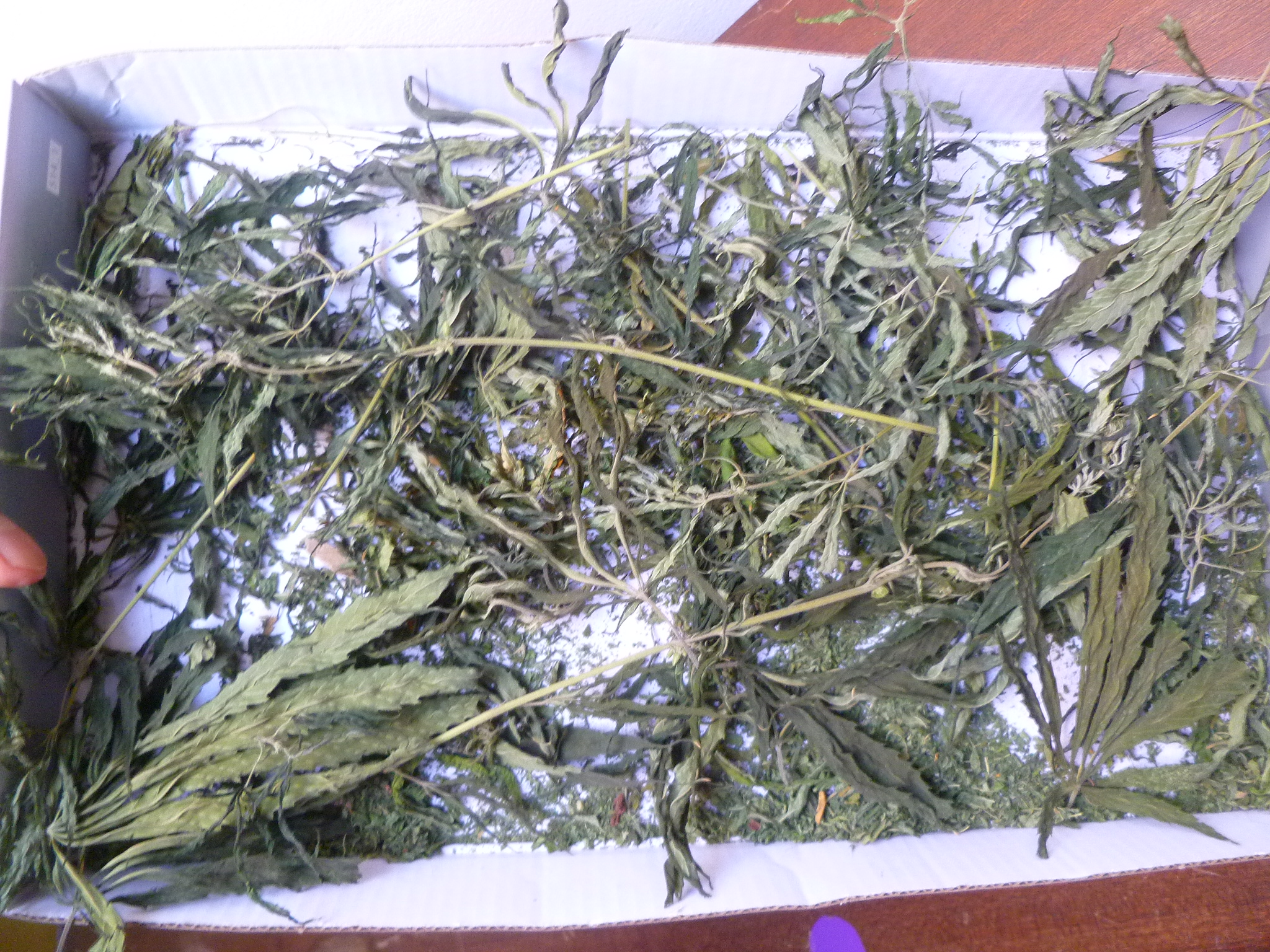 And here you can see what it is clearly a female plant, and instead of those small green balls male cannabis has, you can see like "white yellowish hairs" around some bulb-like structure, which will develop entirely in a flower, the center focus where the psychoactive cannabinoids are in higher levels, which is the interesting part worldwide, you can deduce why.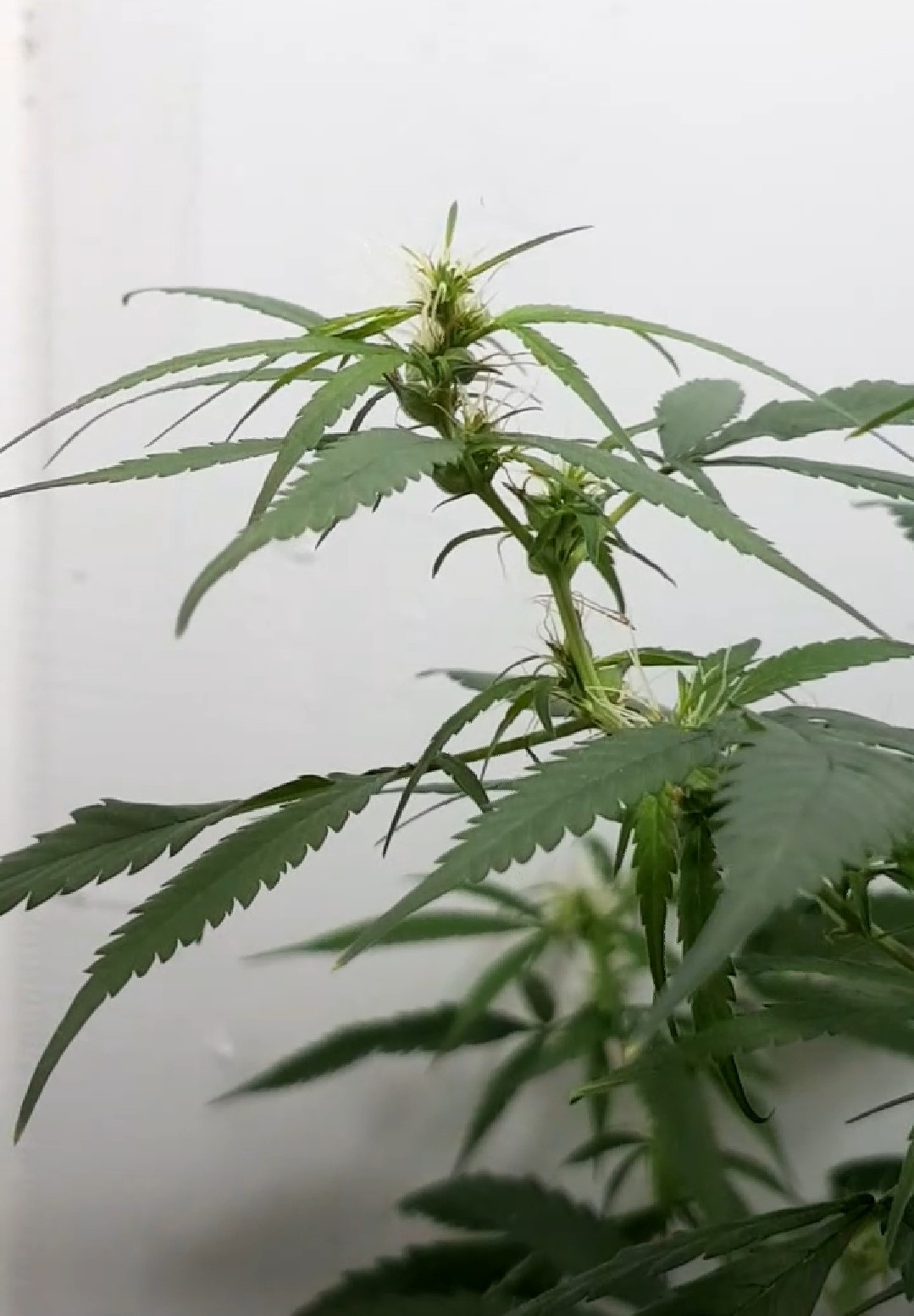 Male cannabis plants have cannabinoids, but as the levels of the psychoactive ones are not that high, this plant is easily discarded as useless and not commercial.
So if you are cultivating for the first time, and you find a male plant, do not just cut it down and throw it like you might read on the internet. You can make a good infusion out of it, that's what I'm planning to make, or a nice green smoothie.
Fun to share with you all, regards. Keep being safe and sound.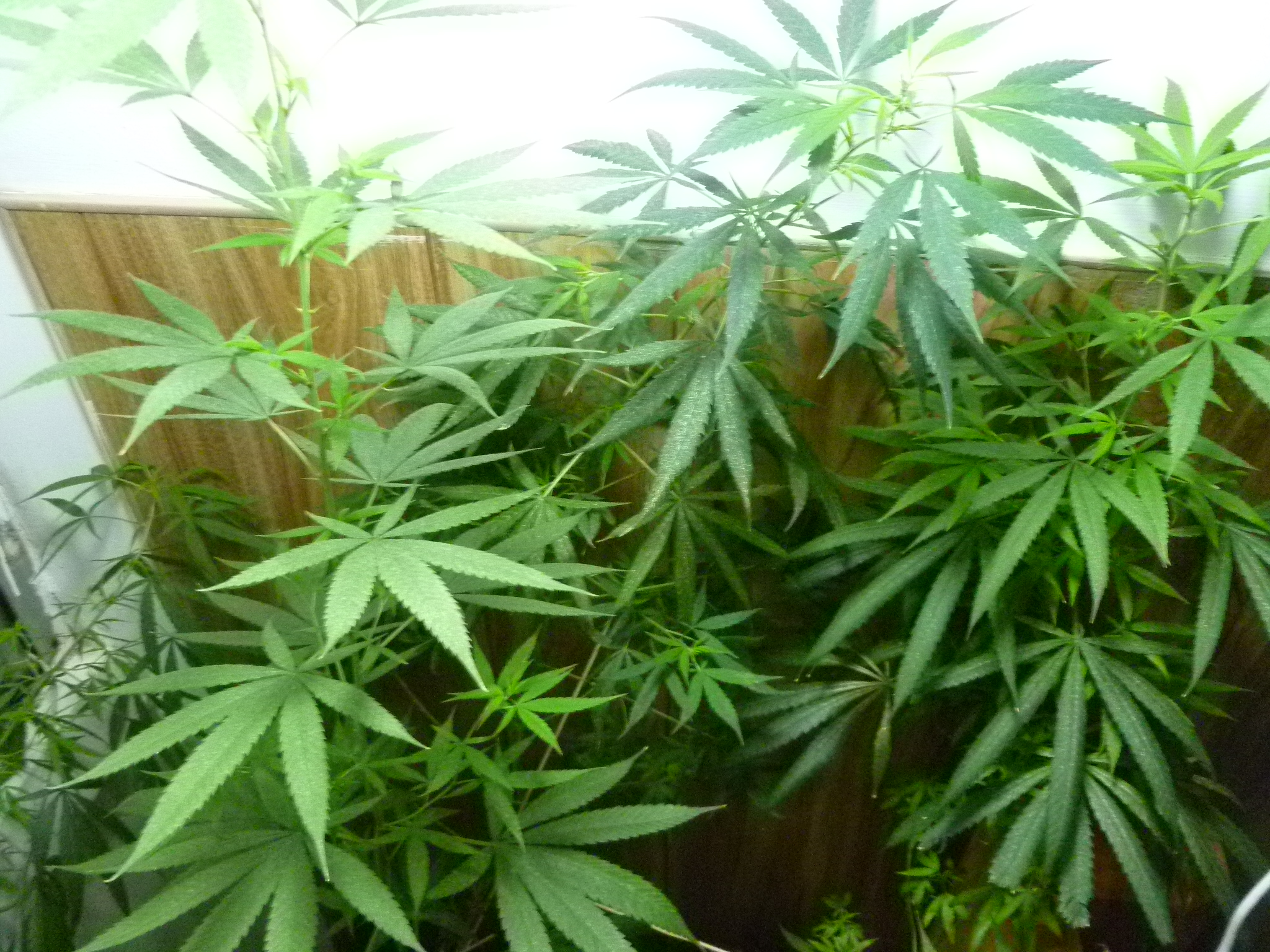 César.