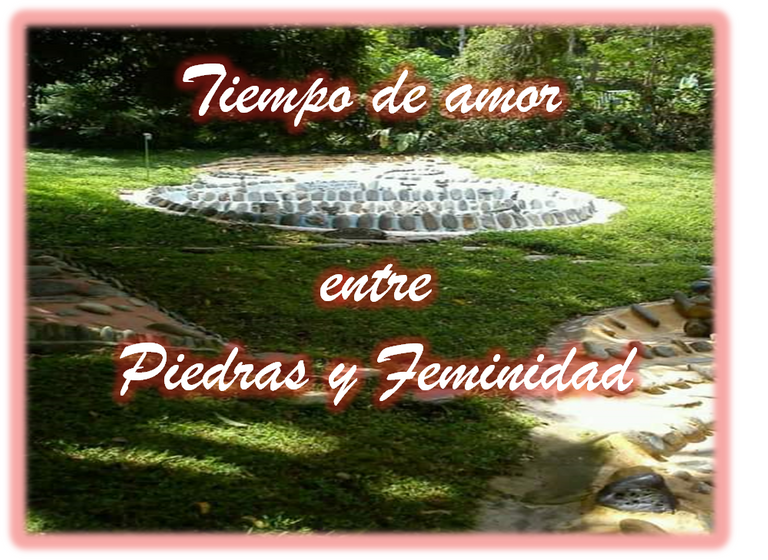 En Venezuela cerquita de la ciudad de Caracas en la montaña Wuarairarepano tenemos un hermoso pueblo habitacional y turístico llamado Galipán, y cerca de él se encuentra un museo ecológico maravilloso dedicado especialmente a las mujeres, se llama MUSEO DE LAS PIEDRAS MARINAS SOÑADORAS es un lugar hermoso con toda una historia relatada por su propio creador Gonzalo Barrios Pérez"ZOEZ" quien juntos a sus guías muy bien preparadas nos adentran a ese paradisiaco lugar.
In Venezuela near the city of Caracas in the mountain Wuarairarepano we have a beautiful residential and tourist town called Galipán, and near it is a wonderful ecological museum dedicated especially to women, is called MUSEO DE LAS PIEDRAS MARINAS SOÑADORAS, is a beautiful place with a whole story told by its own creator Gonzalo Barrios Pérez "ZOEZ " who together with his very well prepared guides take us into this paradisiacal place.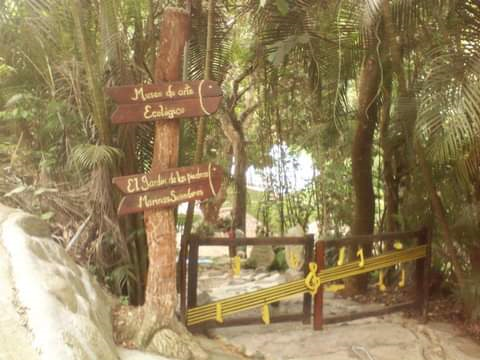 Es un santuario inspirado en la mujer como creadora de vida, cuyo recorrido requiere pasar por diferentes espacios o monumentos diseñados entre elementos naturales específicamente formados con piedras de mar que refleja el *Land Art* aunque el artistas no considera su trabajo a ninguna corriente artística, también se podría decir que el lugar presenta la posibilidad de desarrollar *Arte Efímero* en vista de que los visitantes durante el corrido recrear su energía e imaginación a través del contacto con las piedras con las que se pueden diseñar forma escultórica o dejándolas para que otros recreen otra obras a través de ellas.
It is a sanctuary inspired by women as creators of life, whose tour requires passing through different spaces or monuments designed among natural elements specifically formed with sea stones that reflects the *Land Art* although the artists do not consider their work to any artistic current, it could also be said that the place presents the possibility of developing *Ephemeral Art* in view that visitors during the run recreate their energy and imagination through contact with the stones with which they can design sculptural form or leaving them for others to recreate other works through them.
El recorrido presenta muchos escritos que invita a los espectadores a reflexionar entrando en contacto con lo esencial de lo humano.
The tour presents many writings that invite viewers to reflect and get in touch with the essence of what is human.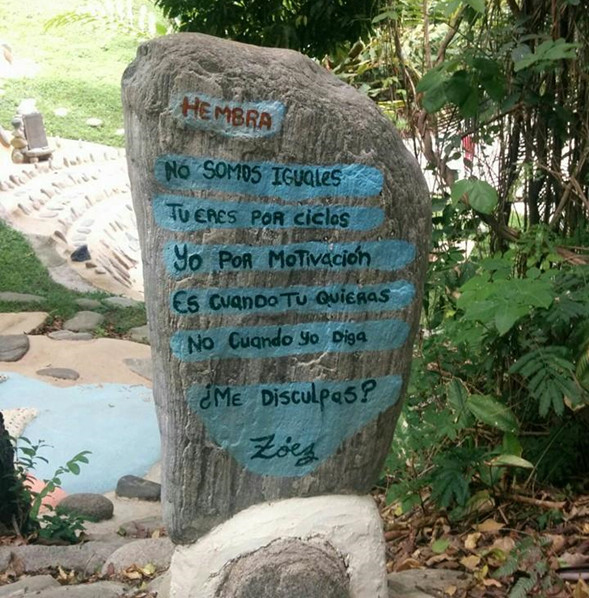 Ciertamente está diseñado para las féminas pero eso no quiere decir que los hombres no puedan asistir, al cual se le coloca un requisito y es entrar con alguna dama. Entre esas hay otras reglas como por ejemplo entrar descalzo, sin apuros, en disposición absoluta para entrar a cada anfiteatro en desconexión con lo habitual. Después del recorrido hay posibilidades de sentarse a degustar los alimentos que bien cada visitante puede llevar para su nutrición, y buscar el espacio ideal para integrar lo leído, lo sentido y aprendido.
Certainly it is designed for women but that does not mean that men can not attend, which is placed a requirement and that is to enter with a lady. Among these there are other rules such as entering barefoot, without haste, in absolute readiness to enter each amphitheater in disconnection with the usual. After the tour there are possibilities to sit down to taste the food that each visitor can bring for their nutrition, and look for the ideal space to integrate what has been read, felt and learned.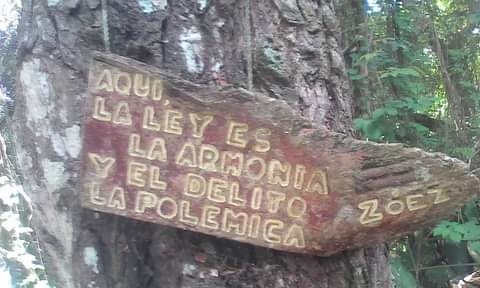 Aparte de su hermoso paraje tienes una posada con un restaurant muy acogedor bajo costos accesibles para quienes deseen quedarse a pasar una noche en la montaña con vista al mar.
Apart from its beautiful scenery, you have an inn with a very cozy restaurant at affordable prices for those who wish to spend a night in the mountains with an ocean view.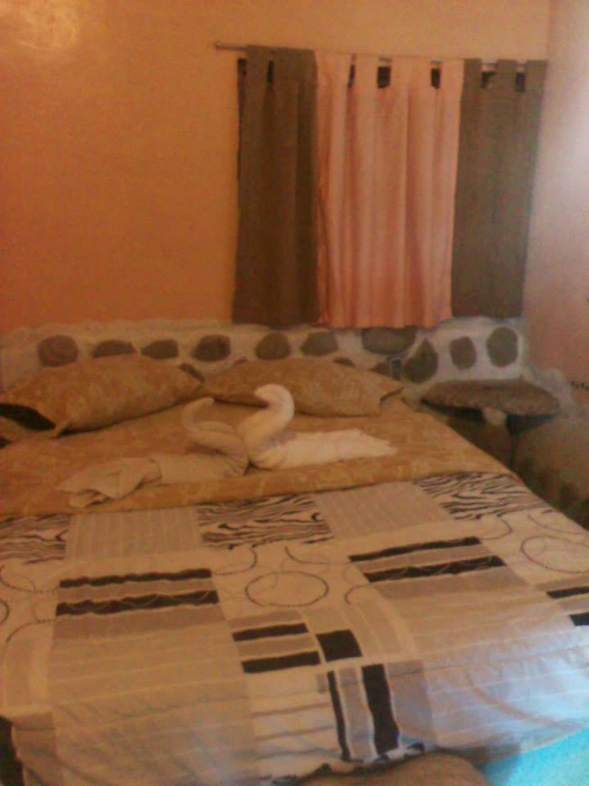 ---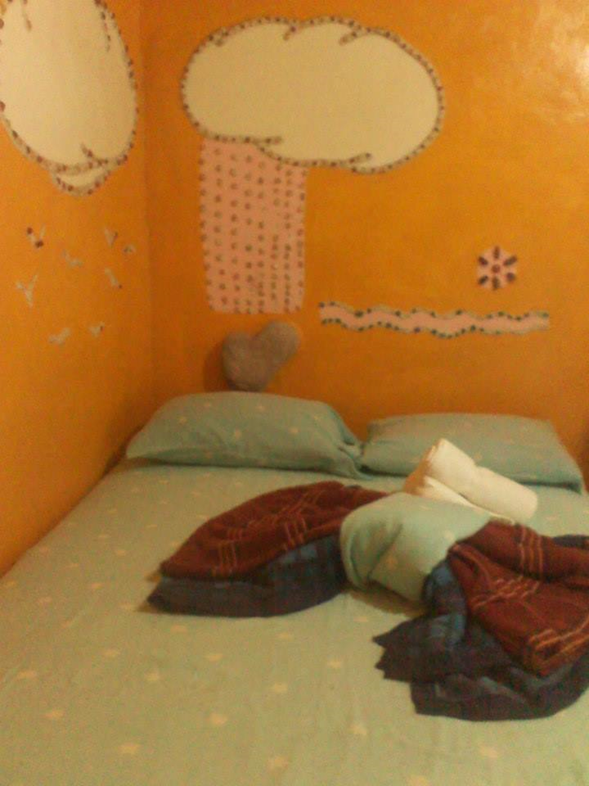 A este lugar he ido tres veces, ofreciéndome como guía para todas las chicas a quienes he hablado y enamorado del lugar, desde Caracas hemos tomado transporte público hasta Macuto y allí tomamos el jeep para subir y poder adentrarnos a la aventura.
I have been to this place three times, offering myself as a guide for all the girls to whom I have spoken and fallen in love with the place. From Caracas we took public transportation to Macuto and there we took the jeep to go up and get into the adventure.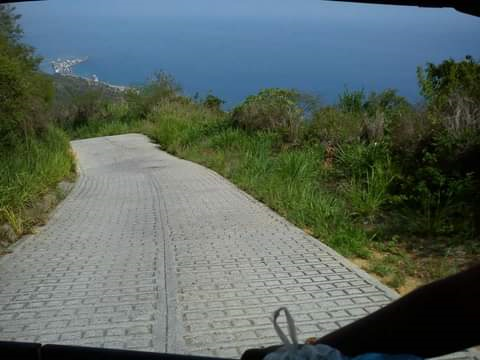 La primera vez fui invitadas y después de allí quede tan encantada que al hablar del lugar a mis amigas hicimos planes y las acompañe en todo mis siguientes visitas, por esto se me ha hecho difícil pasar a un 2do modulo, según la historia del museo y el mismo ZOEZ hay un espacio de meditación donde se puede entrar después de haber pasado por todas las gradas, creo que la próxima vez me tendré que ir sola (risa).
The first time I was invited and after that I was so enchanted that when I talked about the place to my friends we made plans and I accompanied them in all my next visits, for this reason it has been difficult for me to go to a 2nd module, according to the history of the museum and the same ZOEZ there is a meditation space where you can enter after passing through all the stands, I think next time I will have to go alone (laughter).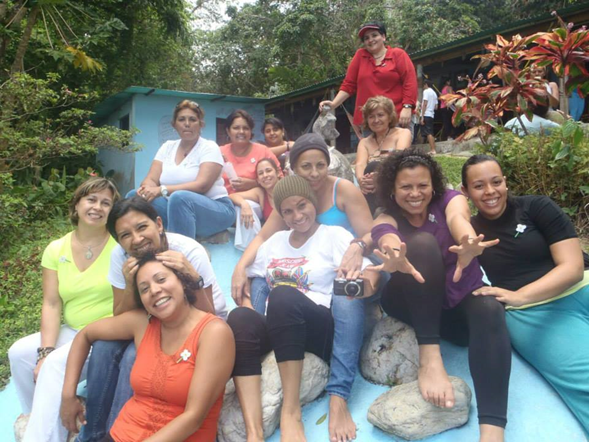 1era visita año 2014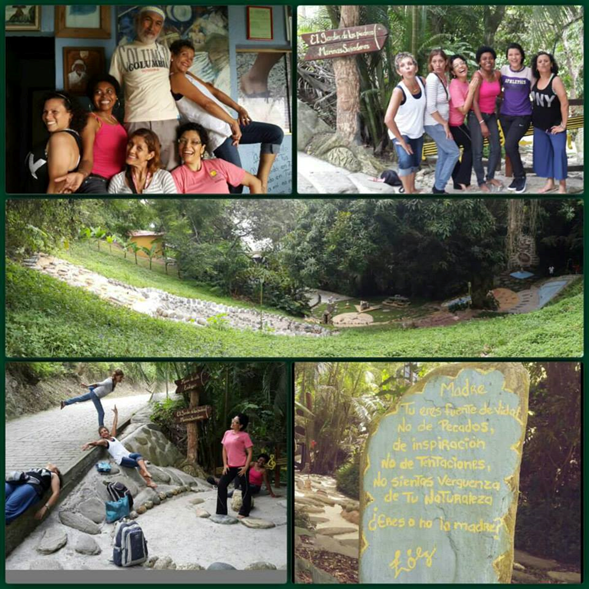 2da visita año 2015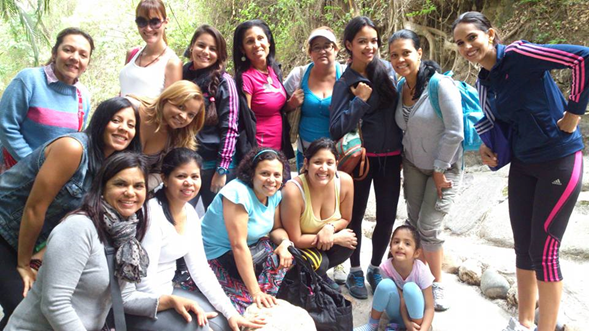 3ra visita año 2016
Mi experiencia ha sido enriquecedora, allí la conexión con la naturaleza es magnífica y más por estar adentrado en la montaña con una vista espectacular al mar, realmente dos conjugaciones paradisíacas de las cual he salido renovada y llena de una vitalidad saludable para seguir mi día a día, en especial por el refuerzo de la identidad femenina, no sé si son los mensajes que se observan por todas partes que creo de algún modo sugestionan para que se cumpla el cometido de la valoración, a parte de ello que la convivencia con la naturaleza es completamente sanadora.
My experience has been enriching, there the connection with nature is magnificent and more for being deep in the mountains with a spectacular view of the sea, really two paradisiacal conjugations of which I have left renewed and full of a healthy vitality to continue my day to day, especially for the reinforcement of the feminine identity, I do not know if it is the messages that are observed everywhere that I think somehow suggest that the task of valuation is fulfilled, apart from that the coexistence with nature is completely healing.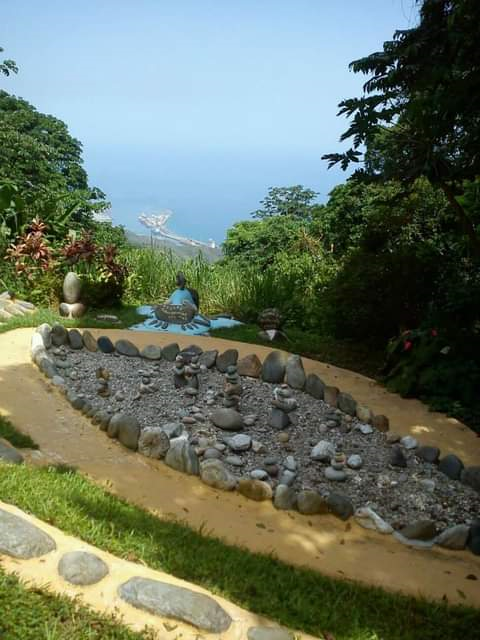 ---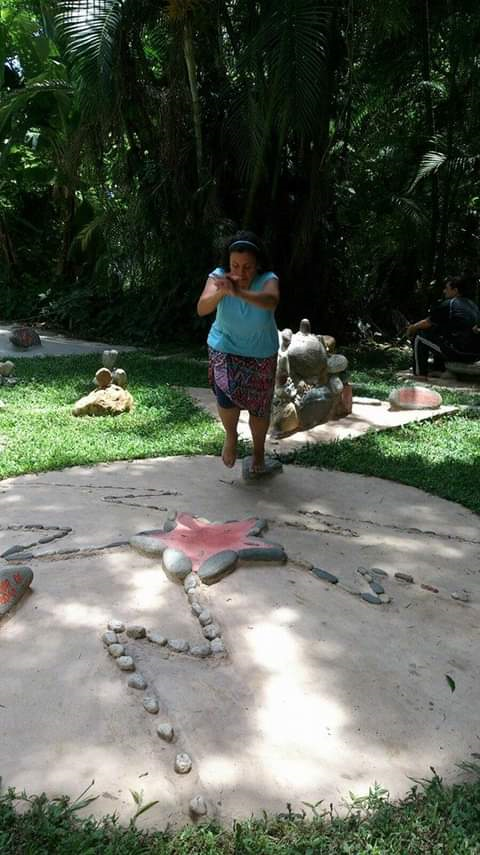 ---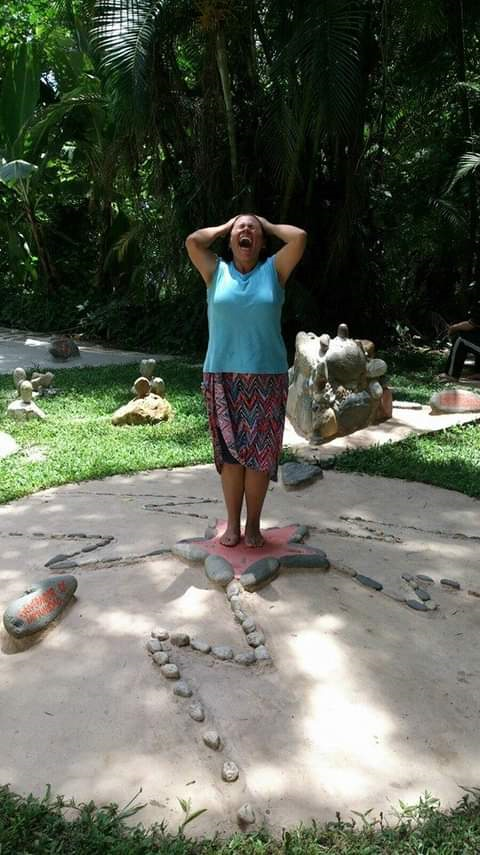 Fotos pertenecientes a mi álbum personal tomadas con mi teléfono inteligente.
Información sobre este lugar hay mucha en Youtube por eso hasta aquí mi relato, para que se entusiasmen investiguen y asistan a este paraíso atendido por su propio creador.
There is a lot of information about this place on Youtube, that's why this is my story, so that you can get excited, investigate and visit this paradise run by its own creator.
¡GRACIAS ZOEZ POR PENSARNOS, SETIRNO Y HONRARNOS !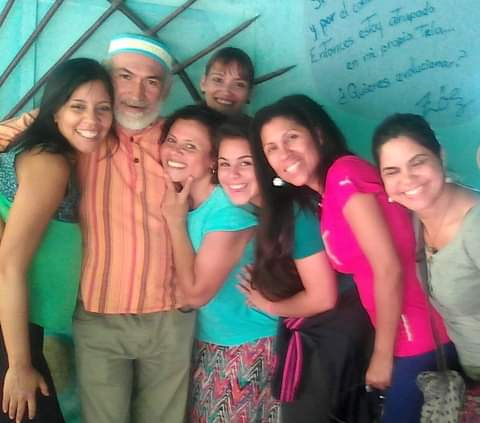 THANK YOU ZOEZ FOR THINKING US,
SETTING US AND HONORING US!
---
MUSEO DE LAS PIEDRAS - Ubicado en La República Bolivariana de Venezuela, Parque Nacional Waraira Repano montaña El Ávila sector dolores, al sur de Caracas, y al norte con el mar caribe, a 600 metros de altitud de la parroquia macuto-estado Vargas.
¡GRACIAS AMIGOS POR VISITARME!

THANKS FRIENDS FOR VISITING ME!