Been over stressed and also feeling so much hungry forced me to prepare a special Nigerian meal called " Abacha" but also known as "African salad" in English. But it never did occur to me that I haven't introduced this Nigeria special delicacy to the hive community until I finished eating.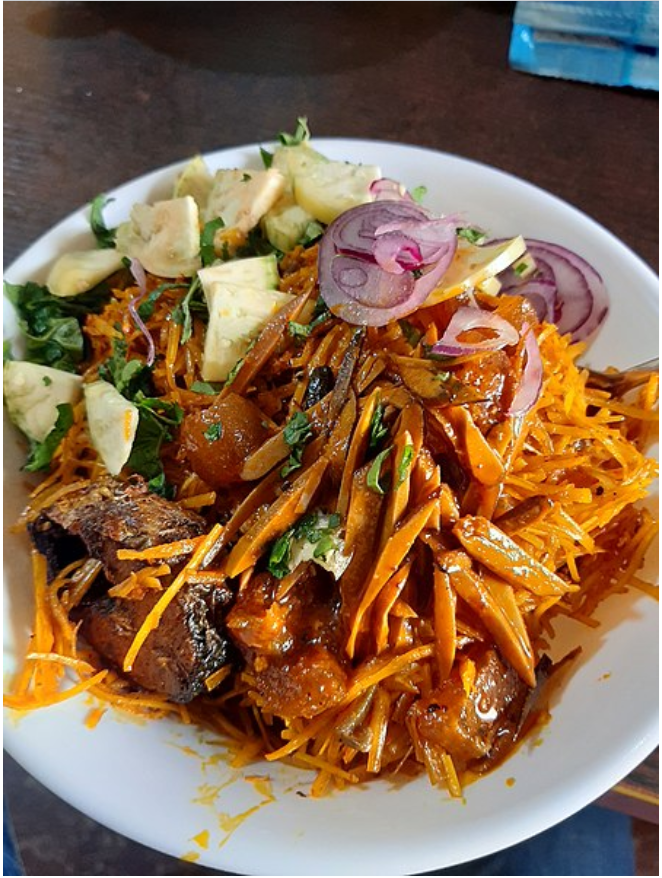 Source
African salad is widely accessed for its composition of food ingredients known to be rich in protein, carbohydrates, vitamins and minerals. It can be eaten on it own or in combination with other snacks like coconut and groundnut, African salad is usually eaten as an in-between meals or as a side dish to the various Nigeria recipe. Its also regarded as a special delicacy during traditional festivals. Abacha is processed by harvesting cassava tubers, after which they are peeled, washed and cooked, these are then shredded into fine thin slices, and soaked overnight for fermentation so as to thoroughly reduce the starch and hydrogen cyanide from Casava. The shredded and fermented cassava is again thoroughly washed the following day before drying it for two or three days.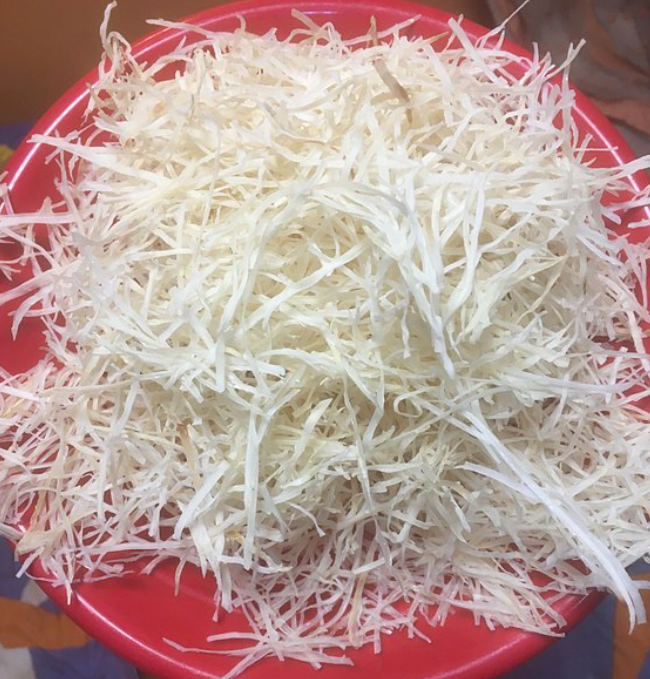 Source
INGREDIENTS.
Abacha, palm oil, onions, salt, 1cube of Maggi, fresh pepper, garden egg leaf and fruit, nutmeg, potash, fried fish and crayfish.
PREPARATION OF AFRICAN SALAD.
The preparation of African salad takes great efforts and the ingredients needed to prepare African salad vary according to ones taste and availability.
(1) soak the quantity of abacha that you want to prepare into a warm water and allow it to soak for 10minutes.
(2) Sieve the Abacha and keep it in a stainless plates that has no water in it.
(3) Slice your onions, grind your fresh pepper, and also slice your garden egg leaf.
(4) Bring out a small quantity of potash and dissolve it on a separate plate.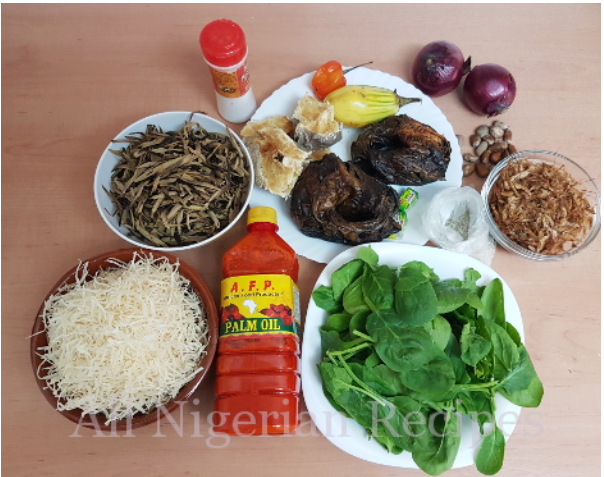 Source
METHOD.
(1)Bring out an empty bowl, pour in your palm oil according to the quantity of abacha you're preparing.
(2) Add in the water from your already dissolved potash and stir properly, you will observe the thickness of the mixture.
(3) Add your onions, nutmeg, salt, fresh pepper, 1 cube of Maggi and stir very well.
(4) Add the Abacha into the mixture and begine to stir until the whole abacha is been mixed up very well.
(5) Add your garden egg leaf and the already sliced fruit, then stir.
(6) Observe the taste and adjust properly.
(7) When dishing out the abacha, garnish it with sliced onions and small quantity of the sliced garden egg leaf.
Your Abacha is ready and can be served with fresh palm wine, wine or any fruit juice.
HEALTH BENEFITS.
Scientific studies shows that a meal of well prepared African salad could help prevent and treat heart diseases, poor sight, obesity, microbial infections including staphylococcus aureus, colon cancer and other chronic diseases.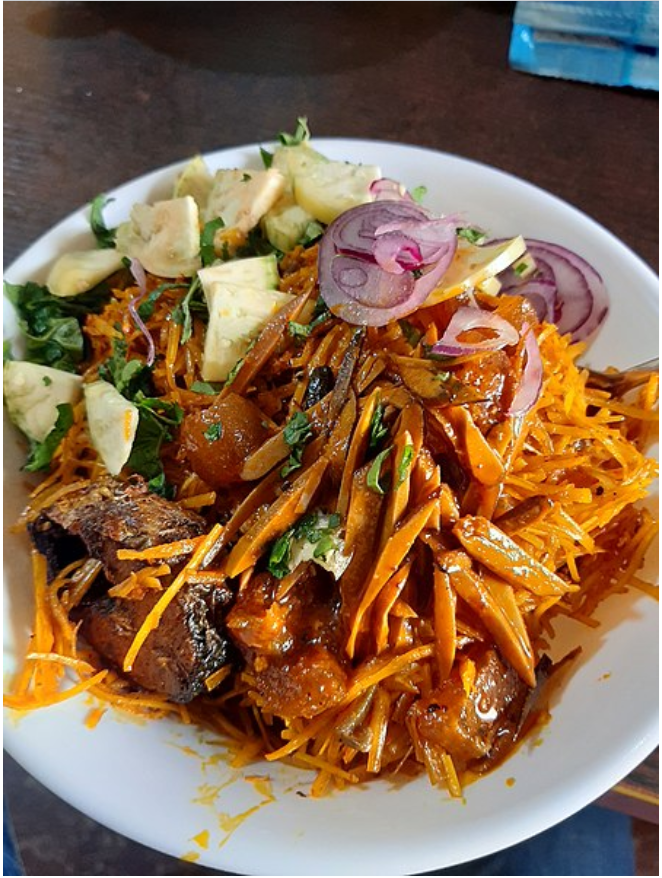 Source
Thank you for stopping by to read my post, am really grateful.
REFERENCE
All we need to know about Abacha
The health benefits of Abacha