Save the best of your last moment as a reward for yourself who loves yourself fully and has made peace with yourself.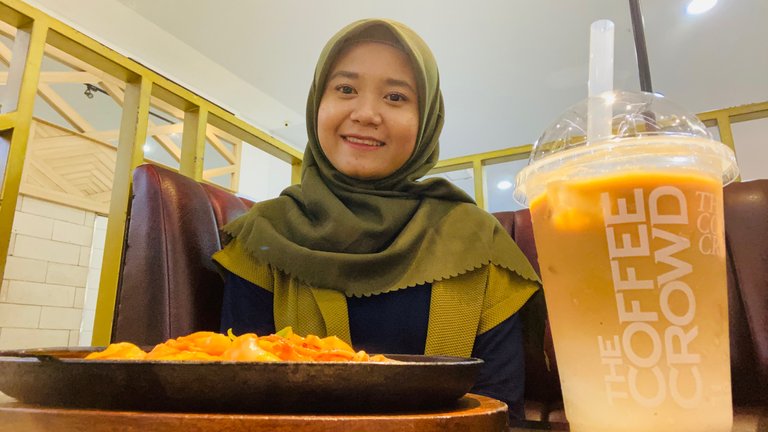 ---
---
---
Weekends and plans to relax at a favorite place. That sounds like a special thing for people who find it difficult to have time to spend with family. Some people who work under company pressure have to be willing to not have time with family, for the sake of a salary from the company to support life and family.
Apart from making time for family members or even loved ones who are difficult, often someone who works under pressure in a company will find it very difficult to feel like having to relax and make time for myself. So weekends are an expensive time.
It happened to me recently. I find it difficult to get together with other family members, or even I find it difficult to spare for myself because I am busy taking care of my mother. But I still try to get out of the house on the weekends.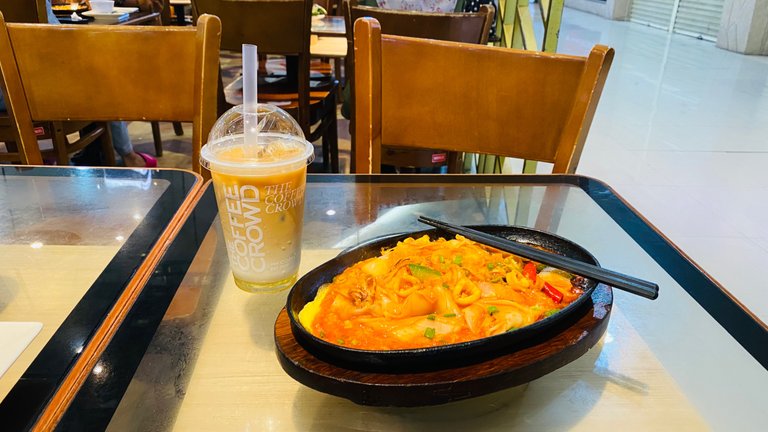 So, on the weekends I try to get out of the house, search for good food/coffee, and also attend some other events. Like today, before I finally stopped at my favorite place, I went to a party of someone I know through my work environment, but not my friend. I just know that person. I attended her wedding party invitation to honor her invitation from her. Just it. Soooo, from here the story begins before I go to THE COFFEE CROWD.
---
---
---
My Favorite Places on the List of Places to Eat in a Mall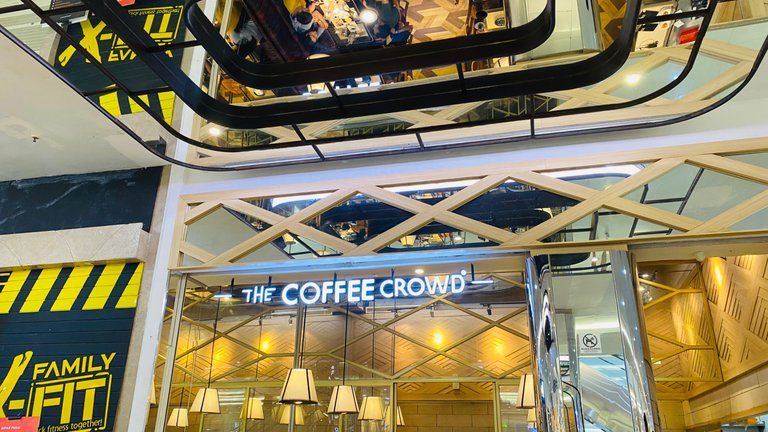 THE COFFEE CROWD is the favorite place to eat in the mall. Although pricey, I always have a reason to come back to this place. Well, it's been a long time since I haven't visited this place because I'm busy around only my house. So it felt like I missed the taste of the food and coffee served by THE COFFEE CROWD.
Long short story, after going to a wedding venue that wasn't very satisfying because the menu at the wedding was not my comfort food type, I finally saved my meal for last, at my favorite place THE COFFEE CROWD.
Indeed this sounds ridiculous, I had to endure a bit of hunger and delay my meal just because I didn't like the food at the wedding. But indeed, I decided to eat somewhere else after attending a party.
Finally, I decided to go enjoy the weekend at THE COFFEE CROWD. I ordered the main meal and an iced coffee. Indeed, I have often eaten at this place in the past, and I am familiar with the food and drink menu at THE COFFEE CROWD. In fact, for those of you who are followers of my blog from the year I was blogging, then you see my food blog about THE COFFEE CROWD not only this time. And, the food I ordered was fairly similar, but it was my fav menu ever in THE COFFEE CROWD.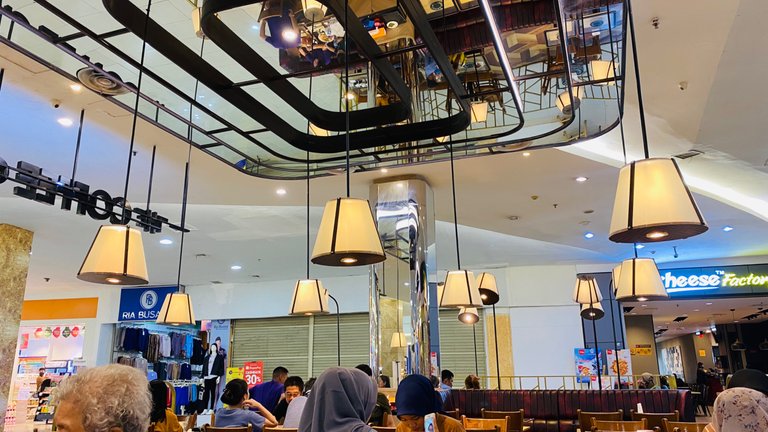 ---
---
---
RICE NOODLES IN SPICY SAUCE SERVED IN HOT PLATE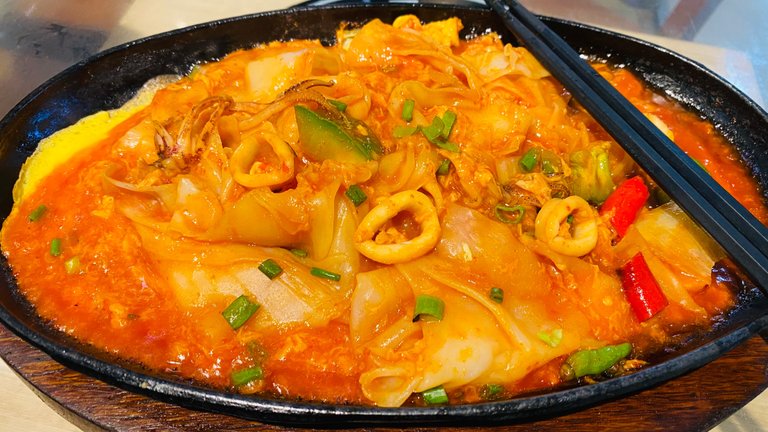 This is my favorite food ever at THE COFFEE CROWD. I haven't found another main course menu equivalent to this menu here. This type of food served on a hot plate is a winner in my heart.
Rice noodles are served with a spicy sauce with a mixture of squid pieces and lots of sexy pieces. Seriously, this is absolutely yummy!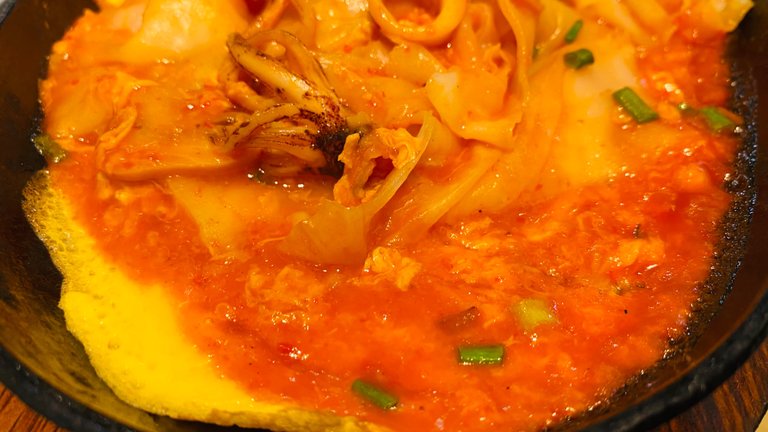 At the bottom of the hot plate, eggs are used to increase appetite. We can mix all the ingredients or let the eggs stay at the bottom. But for me, I prefer to stir the eggs at the bottom, with all the ingredients. It tasted better.
Enjoying this dish while it is still hot is another sensation that must be felt and should not be missed. The hot plate container will also help all the ingredients retain heat longer.
---
---
---
---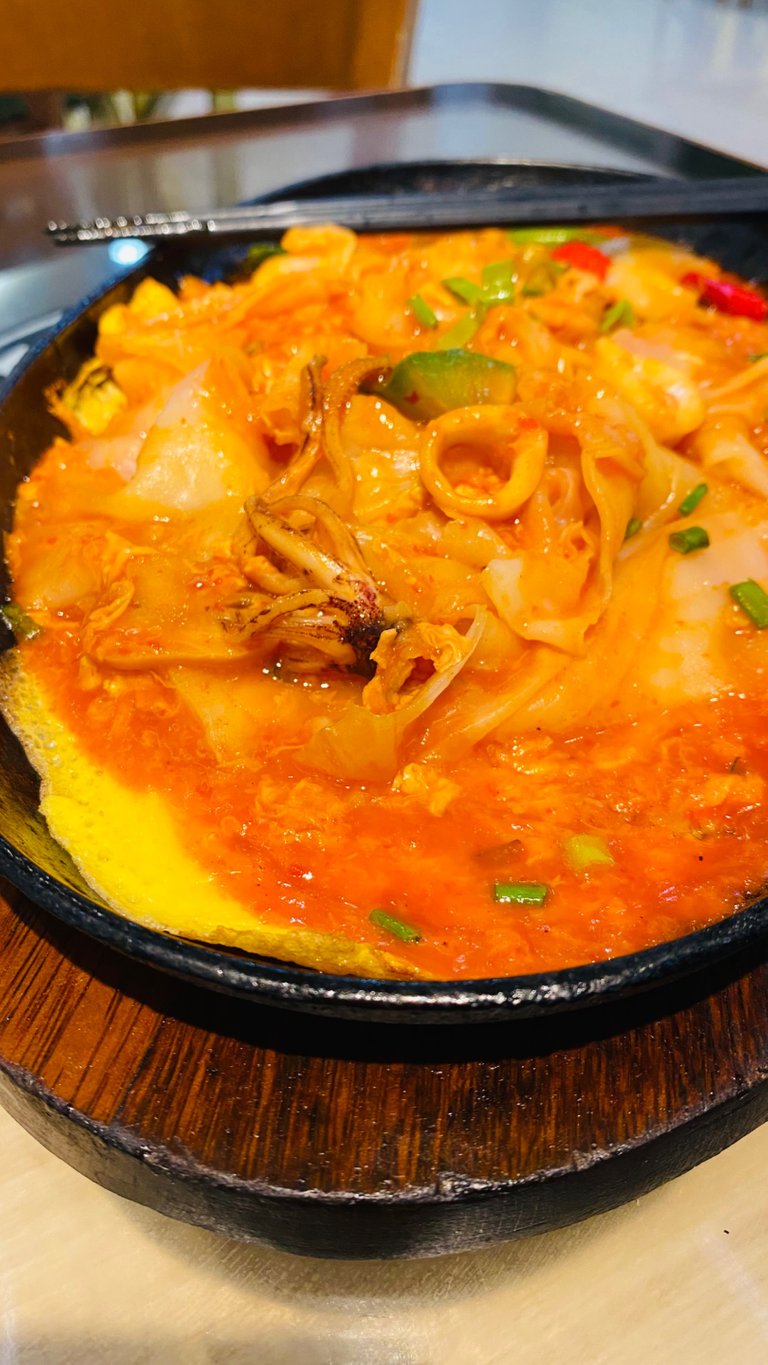 ---
The pieces of squid used in the rice noodles menu are also quite a lot. No wonder the price is fairly pricey compared to other foods in other restaurants in the same mall. In addition, the quality of the freshness of all the ingredients is also unquestionable.
In addition to the squid, there are also pieces of green pepper. This includes a good deal. Because usually only in this place do I enjoy peppers of good quality. Fresh and crunchy in texture. I like it. :)
---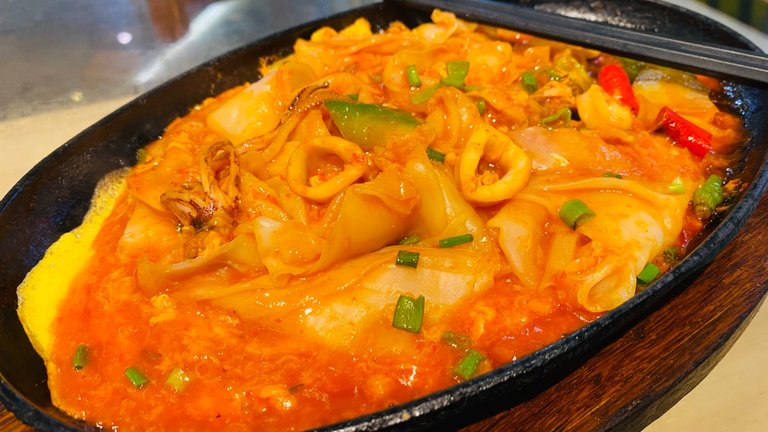 This menu for me is the best menu at THE COFFEE CROWD so it deserves to be enjoyed at the end of a relaxing time. Furthermore, there is also a coffee menu that complements the delicious dishes in this place.
---
---
---
ICED COFFEE LATTE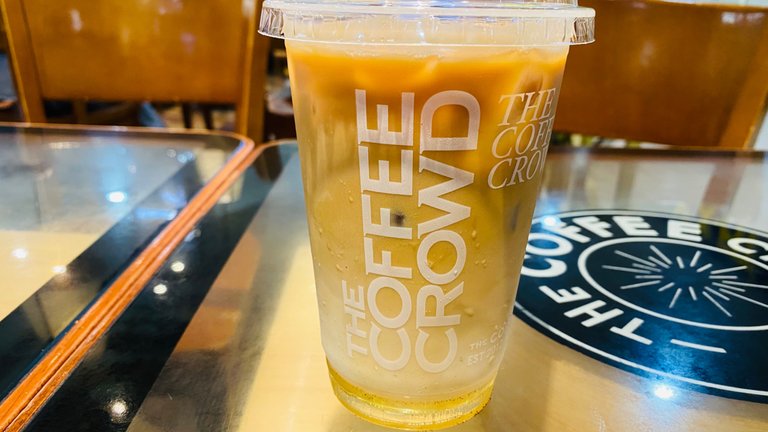 Previously at the event wedding party that I have told you about in the previous part, I have been drinking fruit juice. So at THE COFFEE CROWD, I no longer order drink menus that contain fruit ingredients. So, I chose to order a coffee menu.
It's been a hot day these days, so choosing to order hot coffee (which is my favorite type of coffee) isn't the best choice. Actually, I'm also quite confused to choose the menu, especially cold drinks which in my eyes all look very refreshing!
---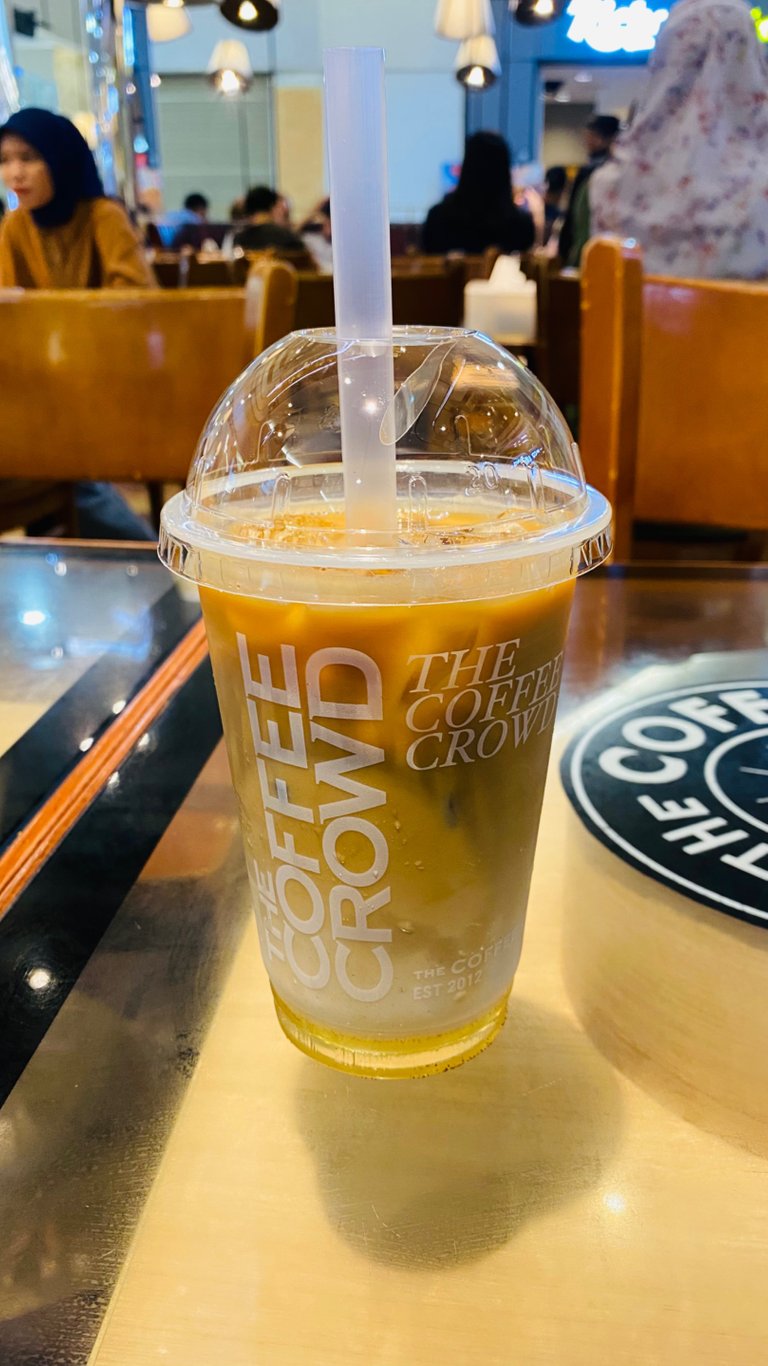 So, the cold menu choice THE COFFEE CROWD on this visit is Iced Coffee Latte. THE COFFEE CROWD is a fairly popular franchise restaurant where I live. So, I do not doubt the taste of the coffee served by them.
The taste of the iced coffee is quite strong and creamy. In addition, having a composition of a mixture of coffee, milk, and sugar is the right thing. Well, we all know that mixing coffee, milk, and sugar is a difficult thing, to get a good coffee taste with the right dose.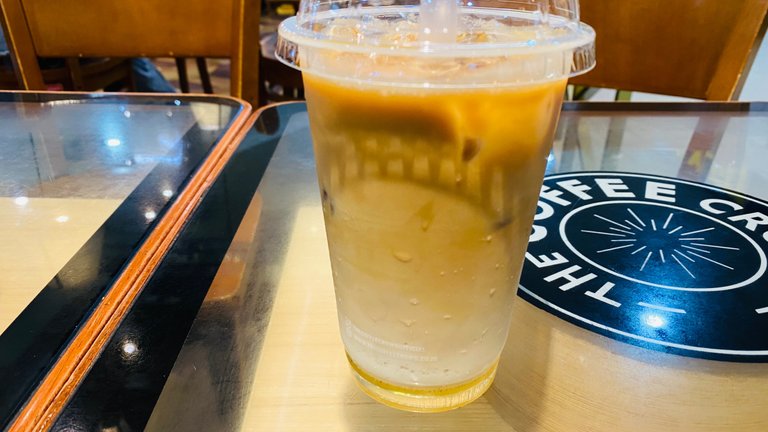 I really appreciate THE COFFEE CROWD which has been my favorite place for a long time, they still keep the quality of the food and beverage menus the same, and some things are even better than before.
---
---
---
I paid a total of $5 for food and drink. That includes affordable for the class of a restaurant in a mall but sounds expensive for the class of a restaurant in a village. So about the price, it doesn't matter at all to me, because of the food and drink at this place it remains my favorite for a long time.
---
---
---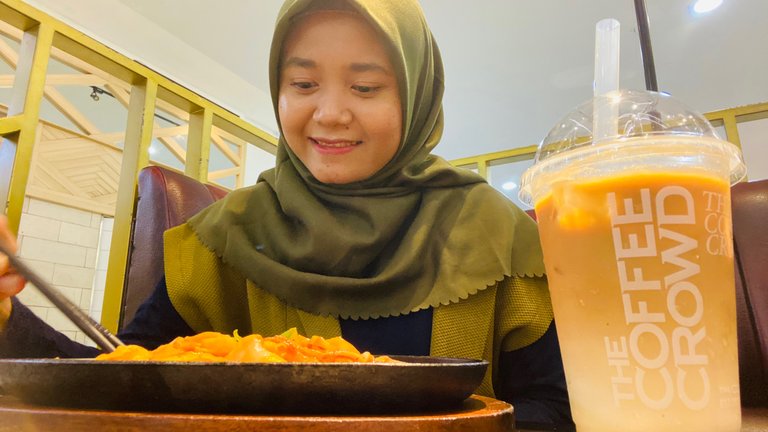 Well, that was the story about the best menus on my weekend served at THE COFFEE CROWD. I hope you guys have a nice weekend. Stay grateful and blessed, HIVE Lovers!
---
---
---
Finding the things that you deserve to find today. Have a great day, good people, HIVE Lovers!
---
---
---
Thank you for reading my blog and reblog if you want my blog this time worthy of reading by others.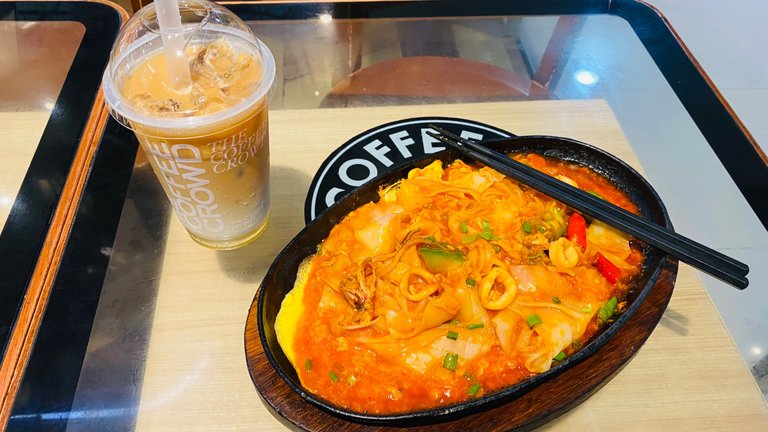 ---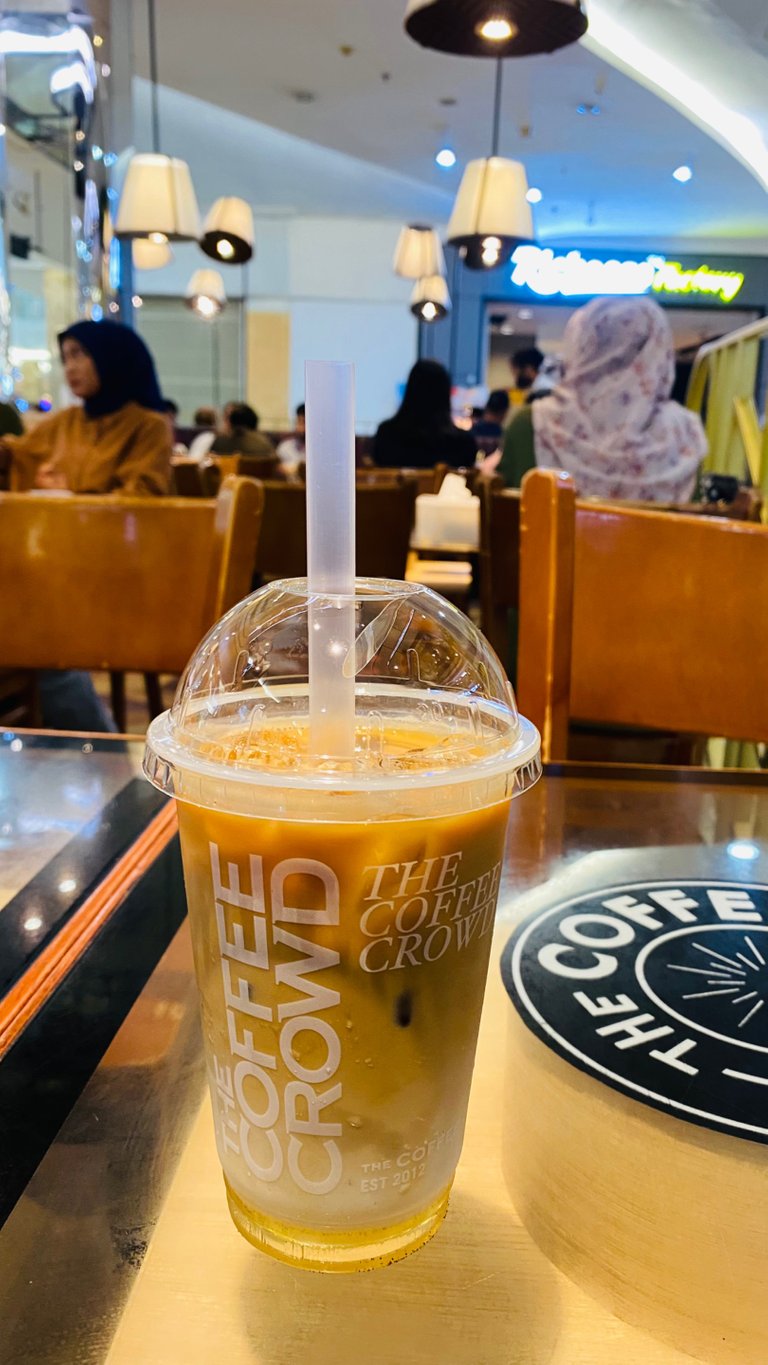 ---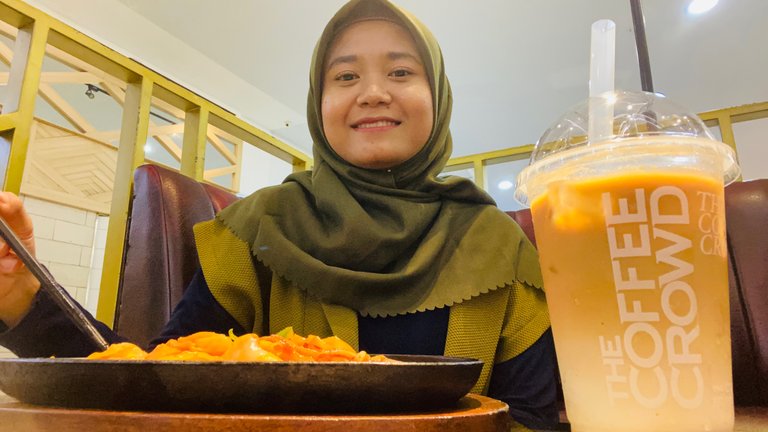 ---
---
---
Best Regards,
Anggrek Lestari
---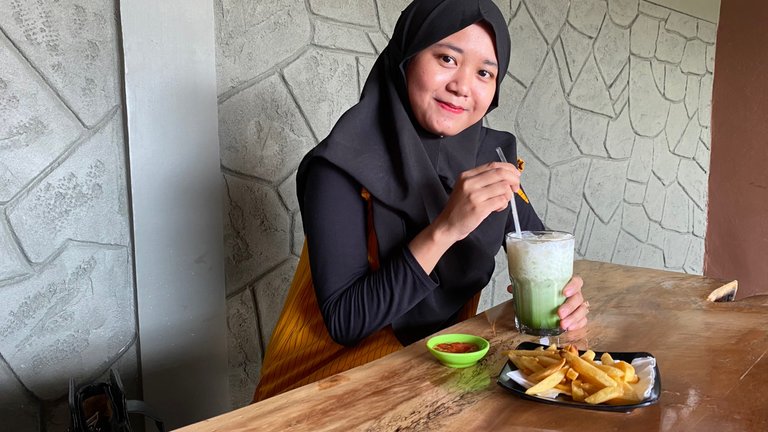 Who is Anggrek Lestari?
Anggrek Lestari is an Indonesian fiction writer who has published two major books. Now She is a full-time content creator. She has a goal to share life, poem, and food content that makes others happy and can get inspiration.
---
Contact Person: [email protected]
Discord: anggreklestari#3009
---