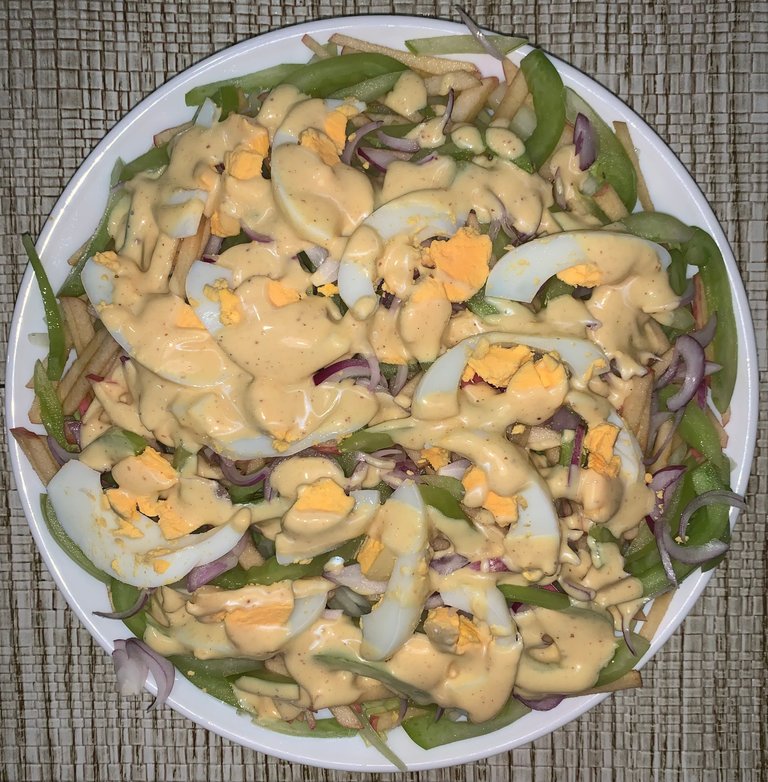 Hello, Hivers! How are you these days? I hope all is safe and well.
In this blog, I will share how to make caesar salad. I learned to make this when I had an activity in my Physical Education and Health subject. We were required to make a healthy salad for our health, especially during the pandemic.
I searched for YouTube recipes and followed this: Source . After making one, I realized that it's not difficult. From then, it became my favorite vegetable salad to make.
Let's not forget to eat healthy foods as they provide us with the nutrients needed to survive.
Are you ready? Let's start, shall we?
Ingredients: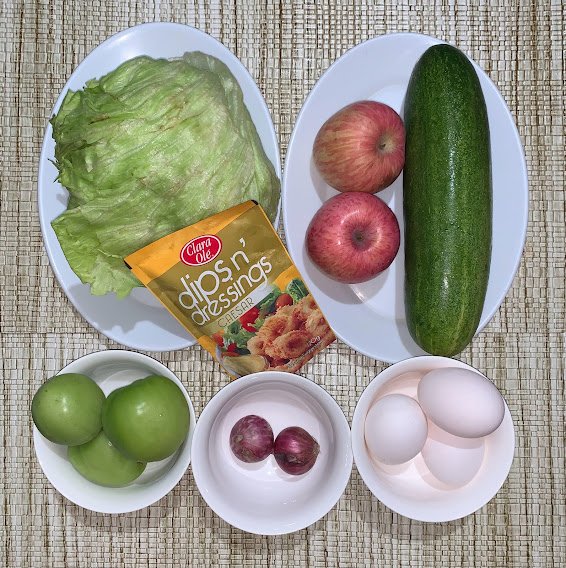 1 Iceberg Lettuce
1 Cucumber
1 Caesar Dressing
2 Apples
2 Onions
3 Green Tomatoes
3 Boiled Eggs
You can increase or decrease the quantity of the ingredients depending on your serving.
Procedure:
Boil the three eggs for 12 minutes. Once done, set them aside to cool down.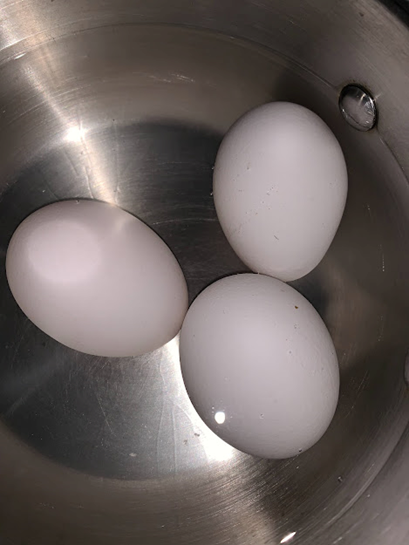 Transfer them to a container with water to cool down.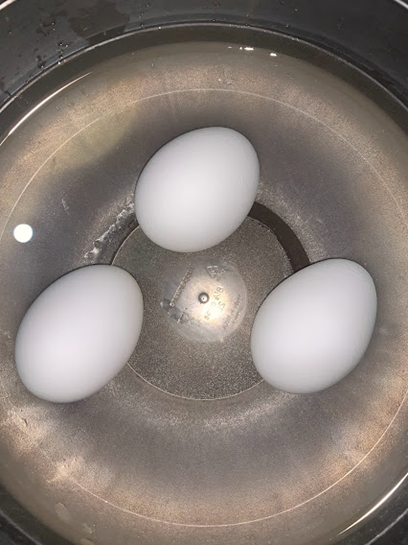 Wash the vegetables thoroughly with tap water.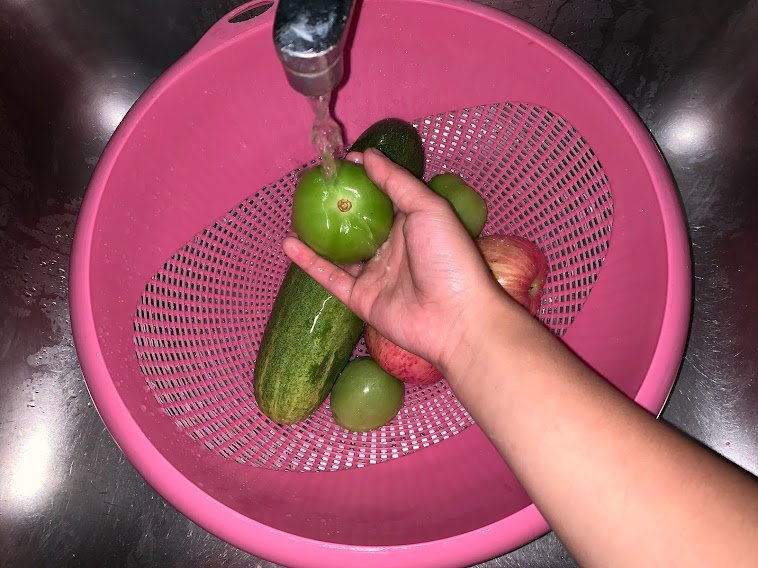 Peel the lettuce and wash the leaves with tap water.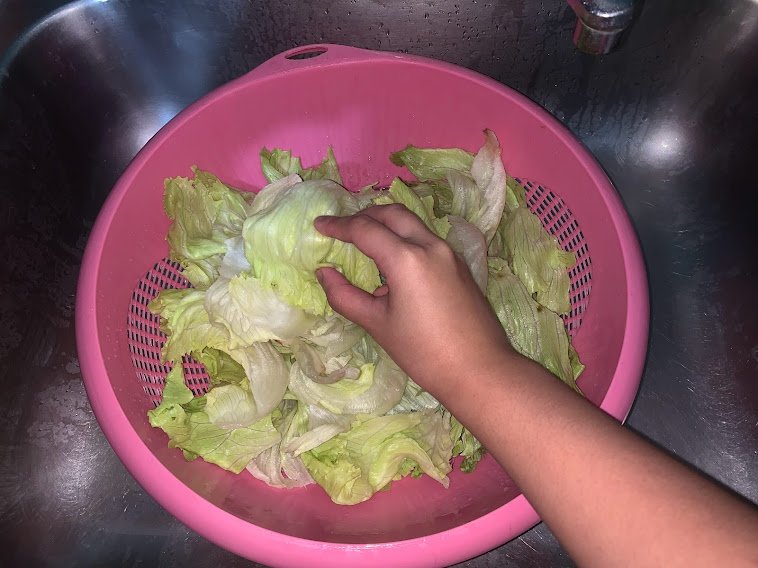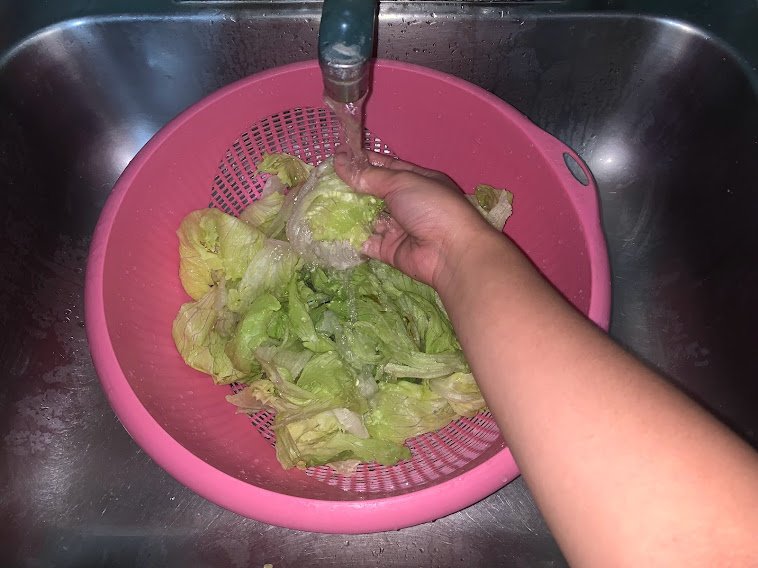 Slice the vegetables and eggs. I sliced them into strips.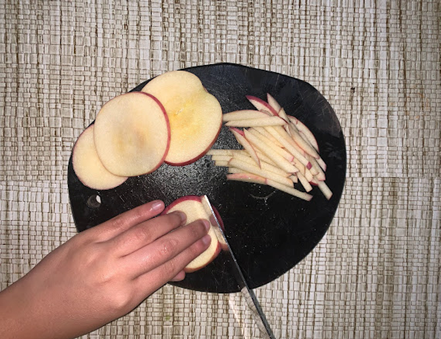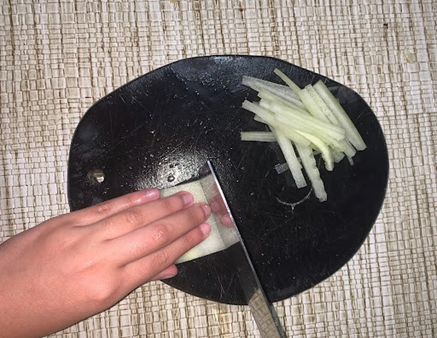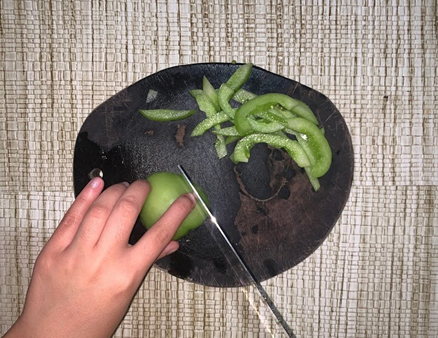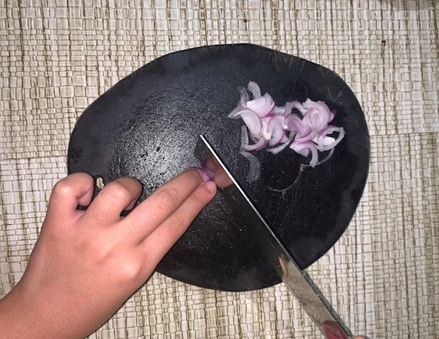 I forgot to take a pic while slicing the eggs.
I also sliced the lettuce leaves to the appropriate size.
After slicing the ingredients, I placed them in appropriate containers to arrange them easily later.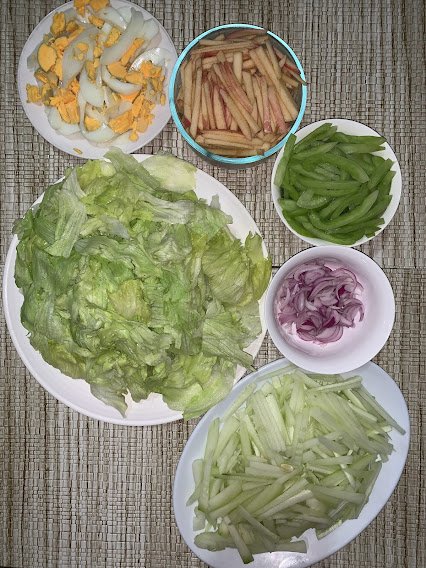 In a container, arrange the vegetables and eggs layer by layer.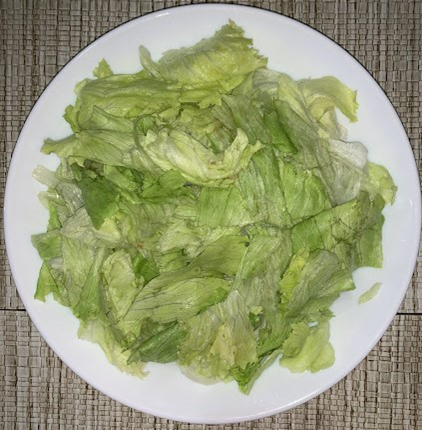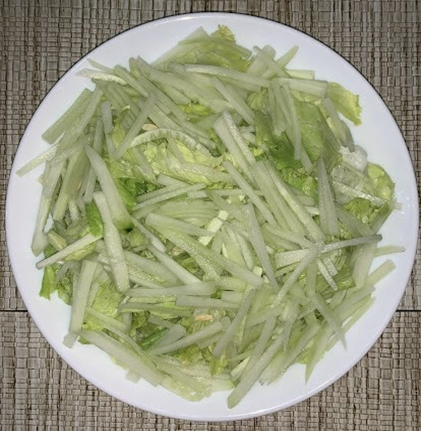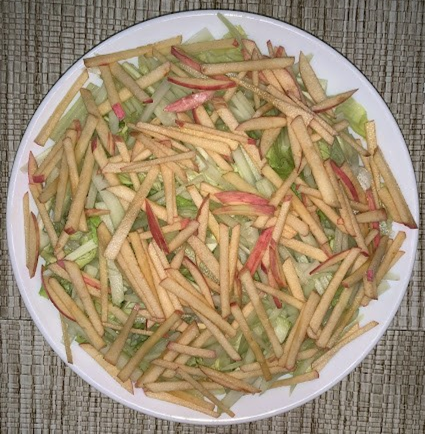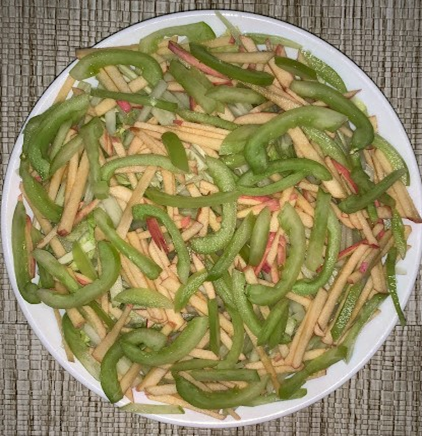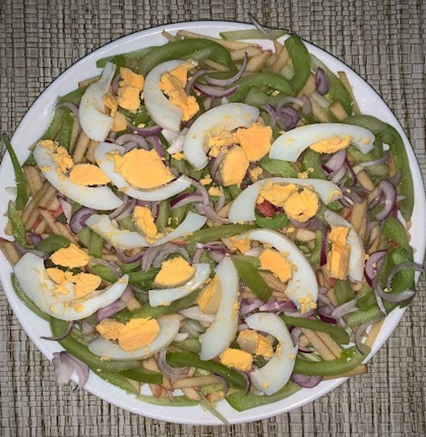 Top the salad with caesar dressing. Serve and enjoy!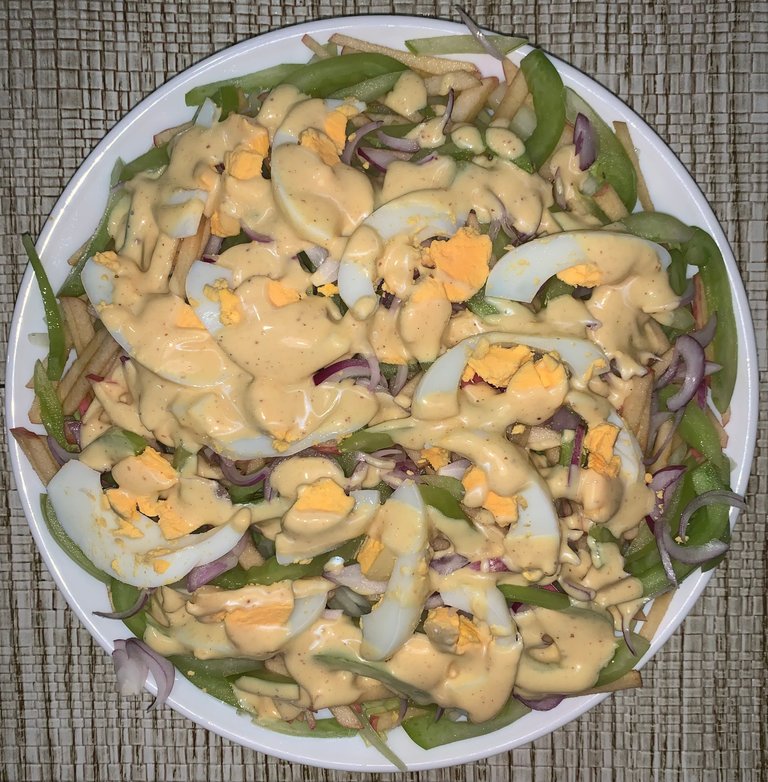 It is healthy and easy to make as you only need to wash, slice, arrange and top with dressing. That's why I love making caesar salad and sharing it with my family for happiness and wellness.
My two sisters and I love this very much!
Let's remember the popular saying: You are what you eat. It will encourage us to be mindful of what we eat every day.
I hope you learned from this blog and make your caesar salad!