When gardening on a hot day, we deserve a cold homemade drink.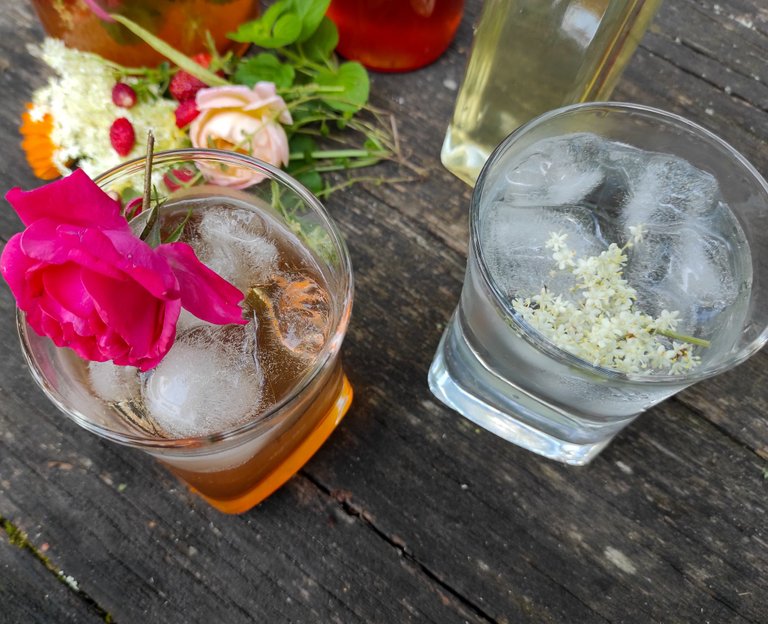 I made two syrups, one made of herbs, flowers and lemon.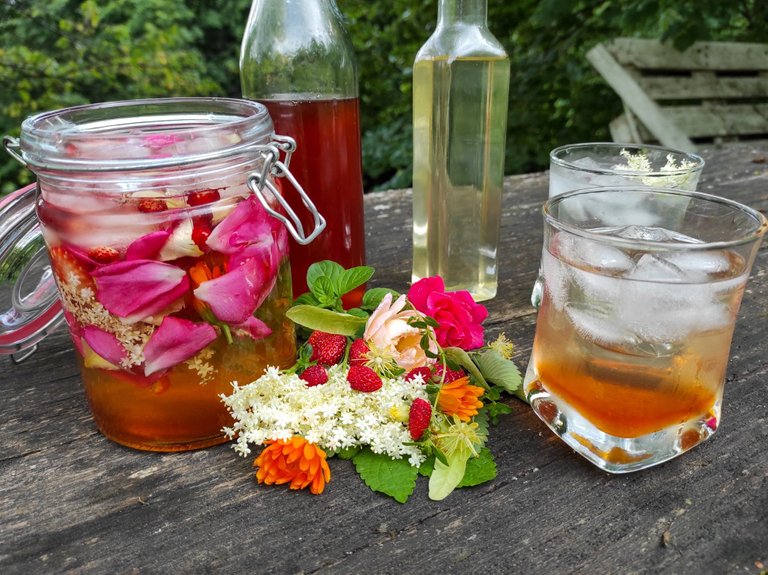 To the other syrup I added forest and garden strawberries.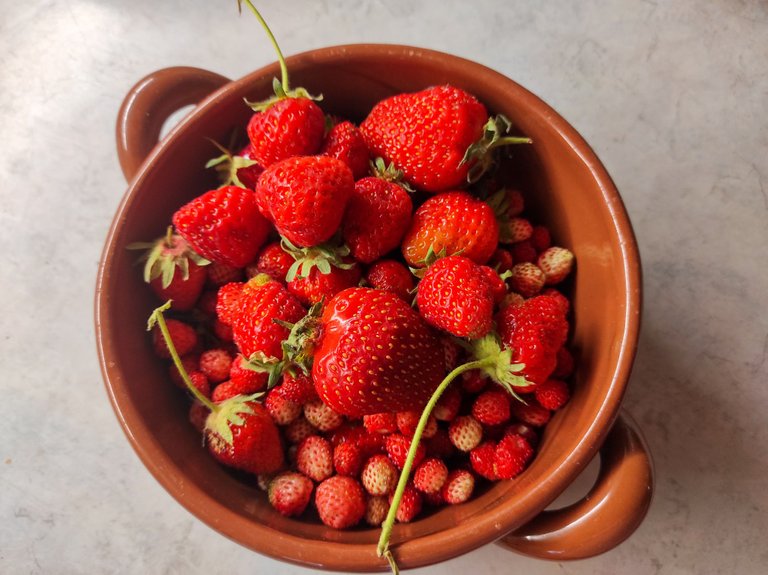 First I prepared cold tea out of herbs, flowers, lemon and one aromatized with strawberries.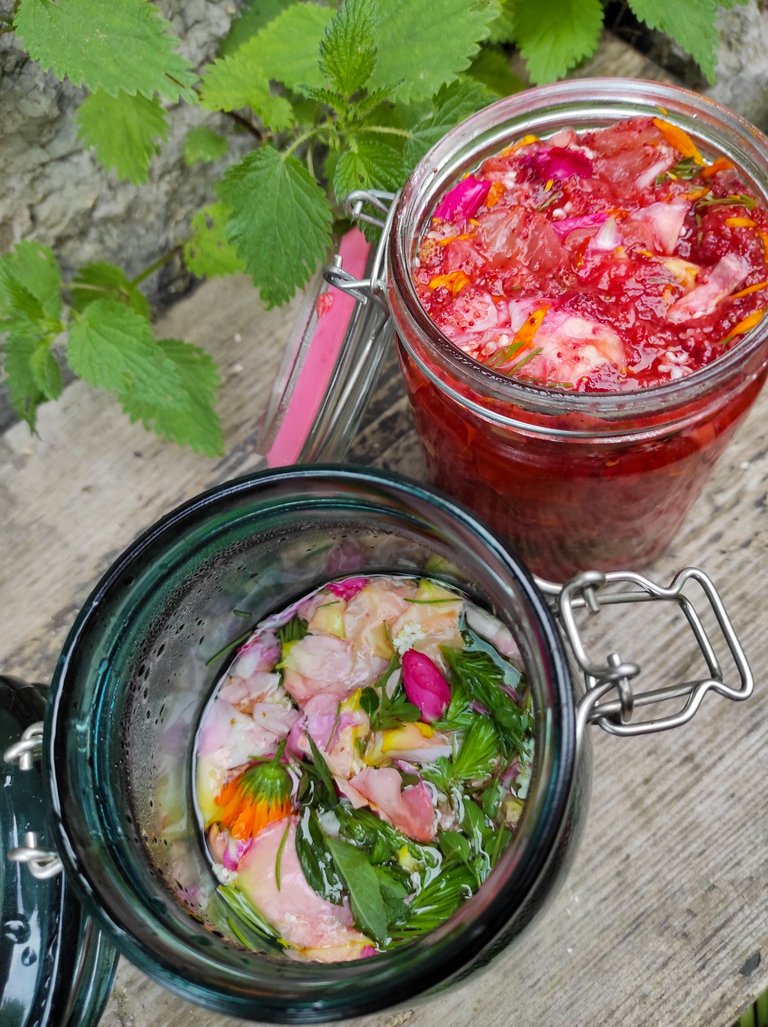 I used a mostly pine sprouts and roses in this syrup.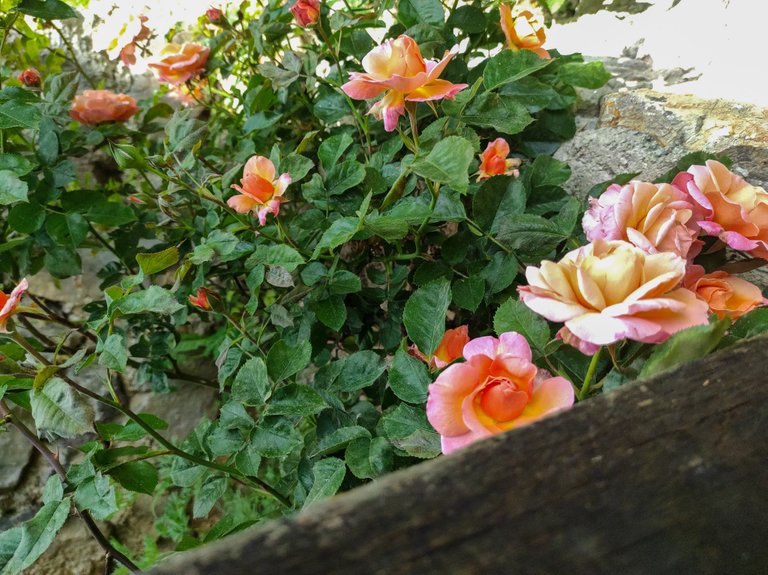 I added thyme.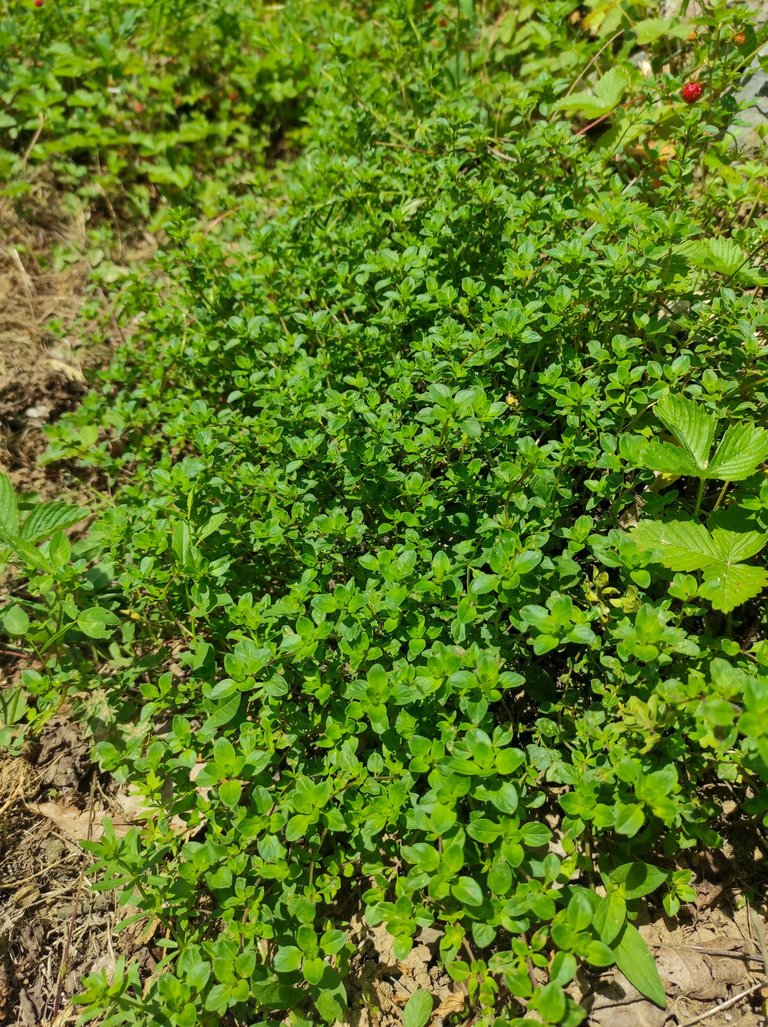 Next to the garden there is a bush dog rose, I picked up a few petals and added them to the syrup.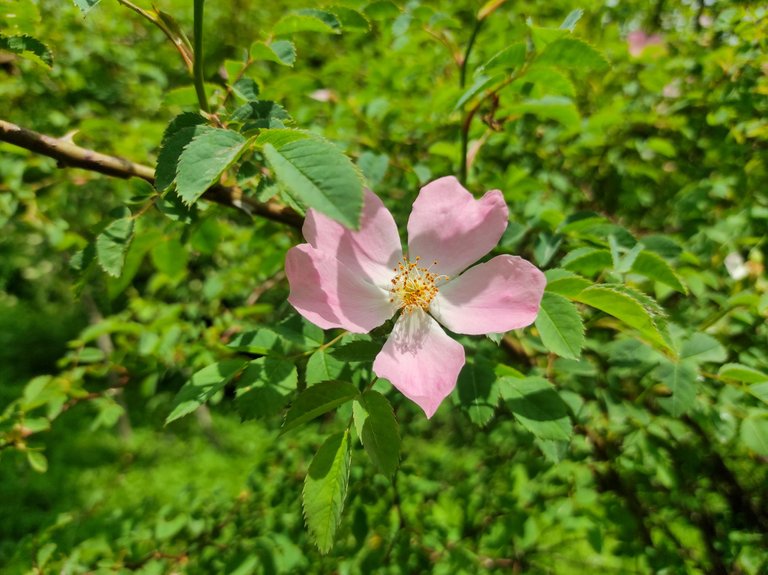 Elderberry flowers are beautiful and full of pollen.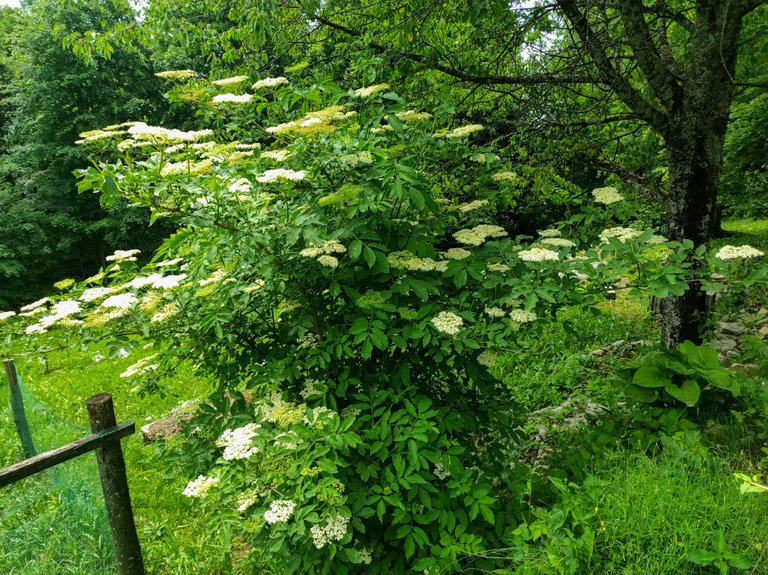 There's many old linden trees around the garden. The flowers smell and taste very sweet. Calendulas are beautiful looking and great to use in tea or syrup. I added just a bit of mint to the syrup, not to overtake the taste.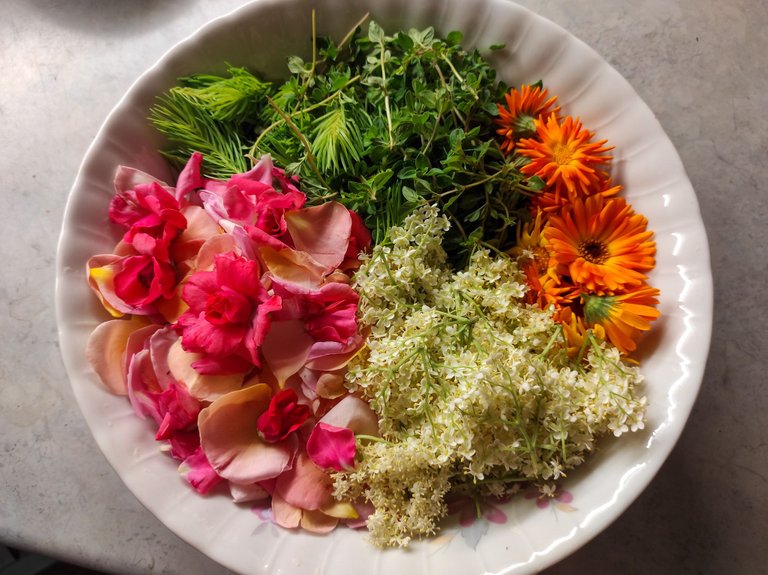 Ingredients:
5 dl of water
pine sprouts
rose petals
dog rose petals
thyme
elderberry flowers
linden flowers
calendula flowers
mint
1 lemon
500 g of forest and garden strawberries
1,6 kg of sugar
2 l of tap water
1 tablespoon of citric acid
Preparation:
Prepare two clean jars.

Place cleaned herbs and flowers into the jars and pour 2,5 dl of water into each.

Boil 5 dl of water and add 700 g of sugar. Let it cool down.

Mash strawberries and add them into one jar.

Slice a lemon and add a few slices into each jar.

Pour sweet water into the jars, 2,5 dl into each.

Add a tablespoon of citric acid into each jar.

Place the jars in the fridge for three days, mixing it once a day.
Pour both of the teas through the strainer into two seperate pots.

Squeeze it to get out all the aromas from the herbs, lemon and strawberries.

Add a liter of water into each pot.

Place them on the stove and bring it to boil. Skim off the foam on the top.

Pour the syrup into sterilized bottles or jars.

Serve it with ice cubes and mineral water.