A Venezuelan man with Basque parents runs a chain of hamburger restaurants of a quality and size that endangers the integrity of his diners' clothes, because of the high possibility of leaving with good food stains.
Un venezolano de padres vascos dirige una cadena de restaurantes de hamburguesas de calidad y de tamaños que pone en peligro la integridad de la ropa de sus comensales, por la gran posibilidad de salir con buenas manchas de comida.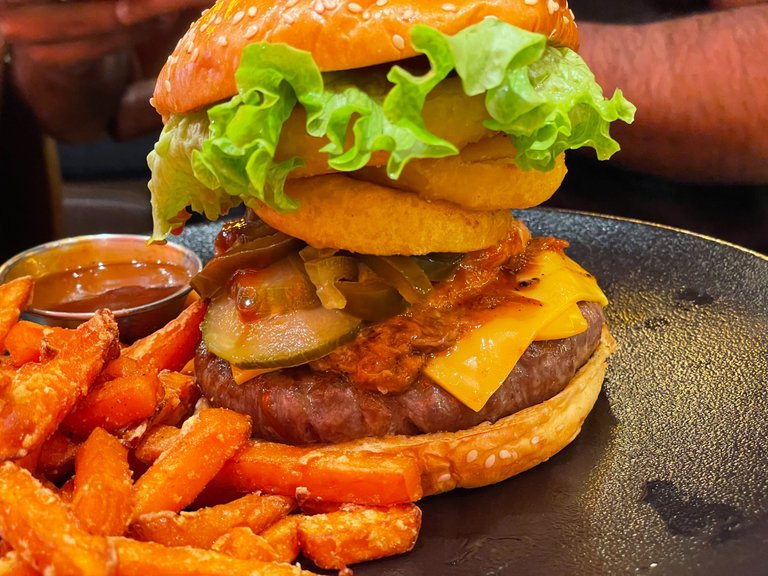 A new restaurant has opened in a shopping centre near my home, and my work colleagues and I have booked a table there to try their famous burgers.
En un centro comercial cercano a casa han abierto un nuevo restaurante al que mis compañeros de trabajo y yo hemos reservado una mesa para probar sus conocidas hamburguesas.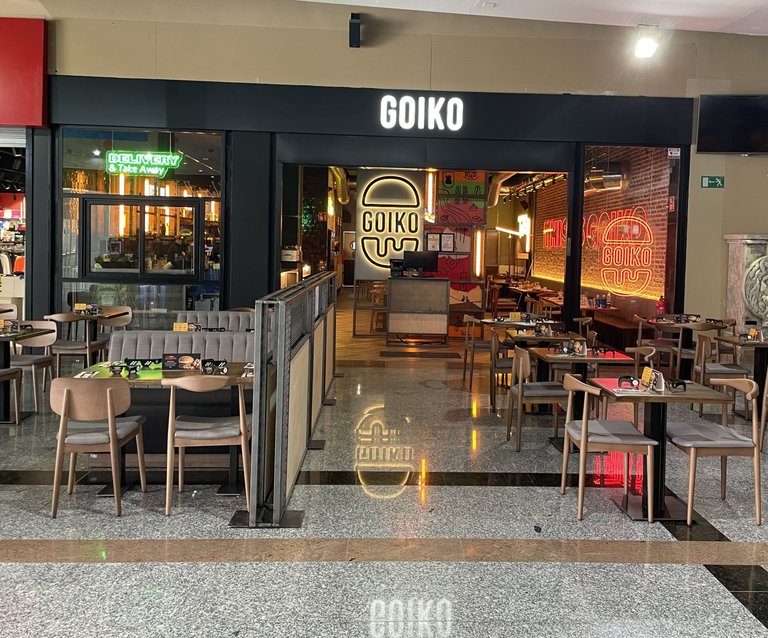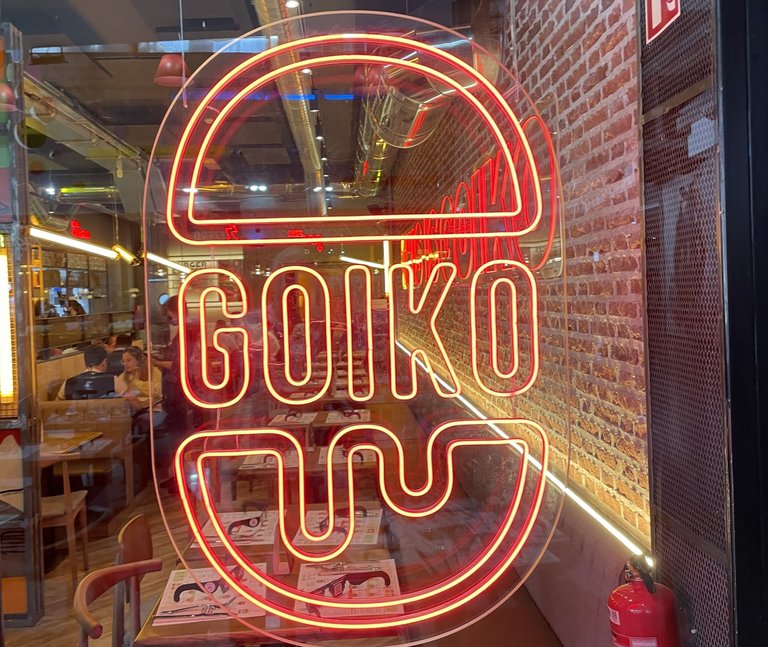 We booked at 14:30 for lunch and didn't leave until 17:00, eating and drinking amidst laughter and anecdotes from over twenty years of work that we have all heard many times.
La reserva a las 14:30 para comer y no salimos hasta las 17:00 comiendo y bebiendo entre risas y anécdotas laborales con más de veinte años que todos las hemos oído muchas veces.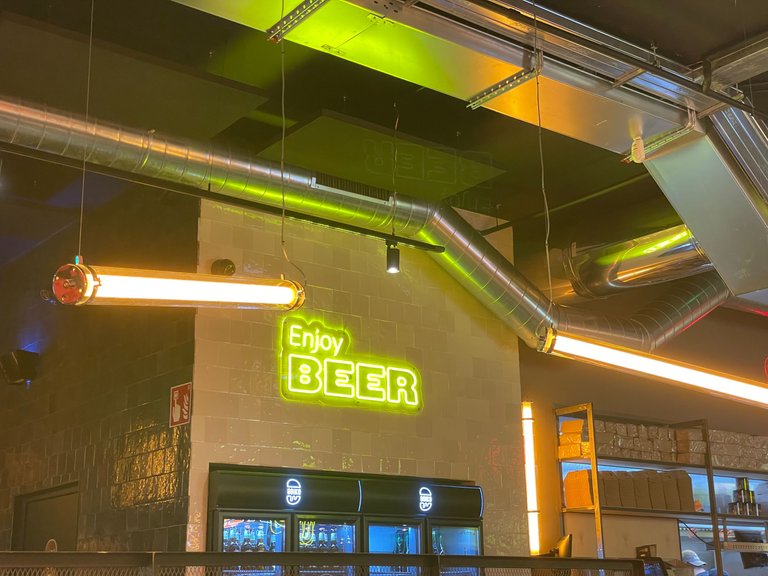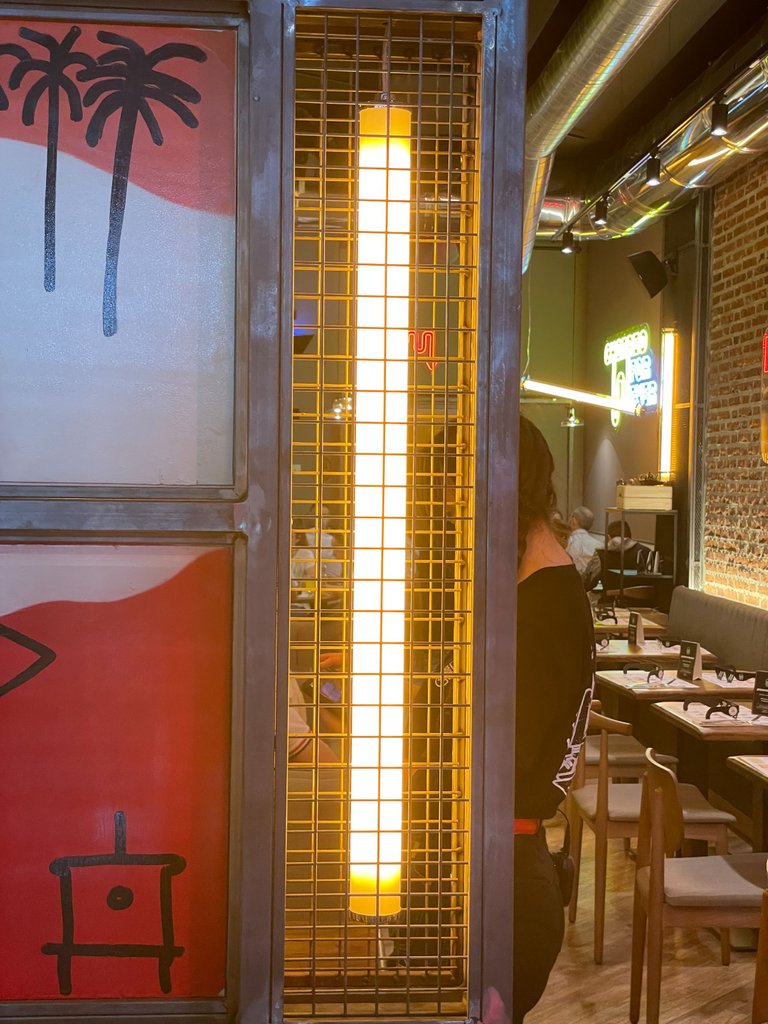 The menu is written on the personal paper tablecloth. If you sign up on their website they invite you to a drink, which we use to reduce the bill.
La carta está escrita en el mantel de papel personal que colocan. Si te das de alta en su web te invitan a una bebida, que usamos para reducir la factura.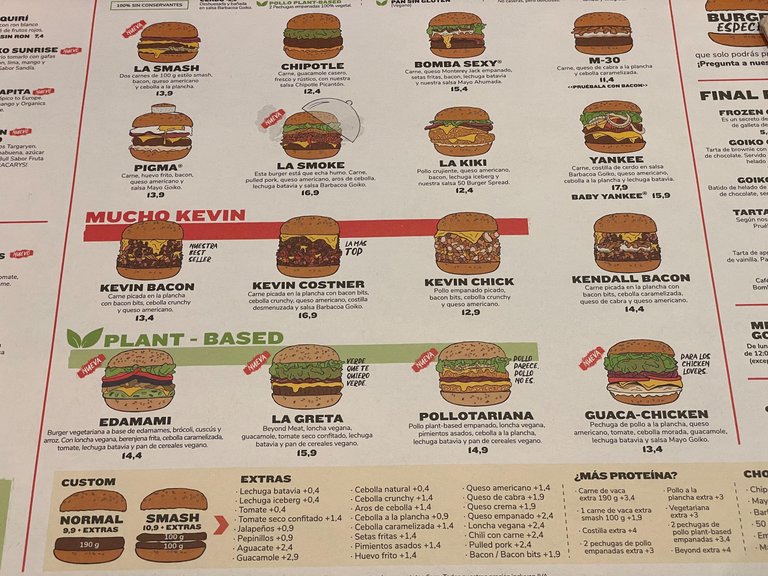 The most popular burgers at Goiko are the Kevin burgers, so I order one with various extras and fries.
Las hamburguesas más conocidas en Goiko son las Kevin, por lo que me pido una con varios extras y patatas gajo.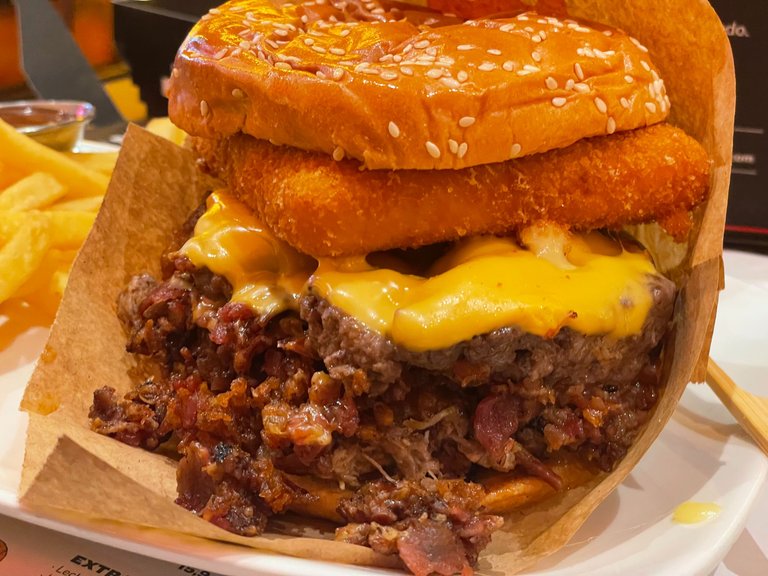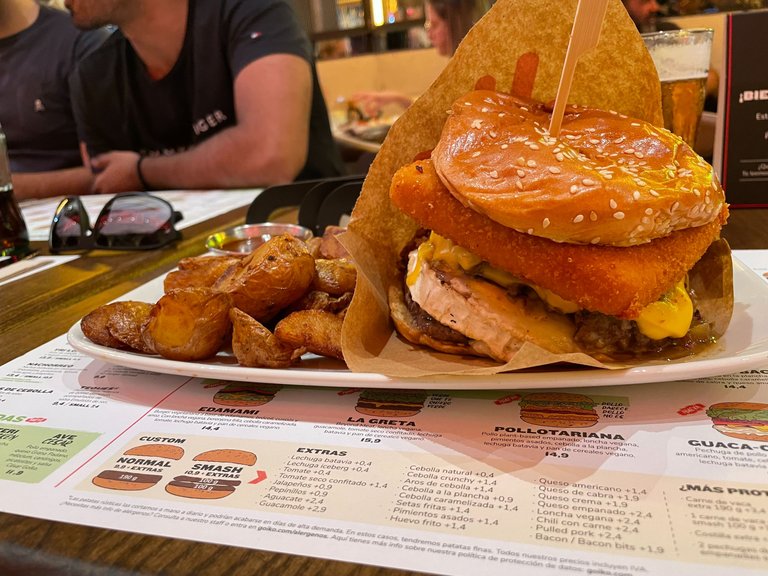 It's possibly the best burger I've ever had, but I have to admit it's too big. I had the fries and the breaded cheese that I chose as an extra.
I advise you to ask for extra napkins as you will use them all up. This was the bill divided between five diners.
Posiblemente sea la hamburguesa más buena que he probado, Pero tengo que reconocer que es demasiado grande. Me sobraron las patatas y el queso empanado que elegí de extra.
Os aconsejo que pidáis un extra de servilletas que las vais a gastar todas. Esta fue la factura dividir entre cinco comensales.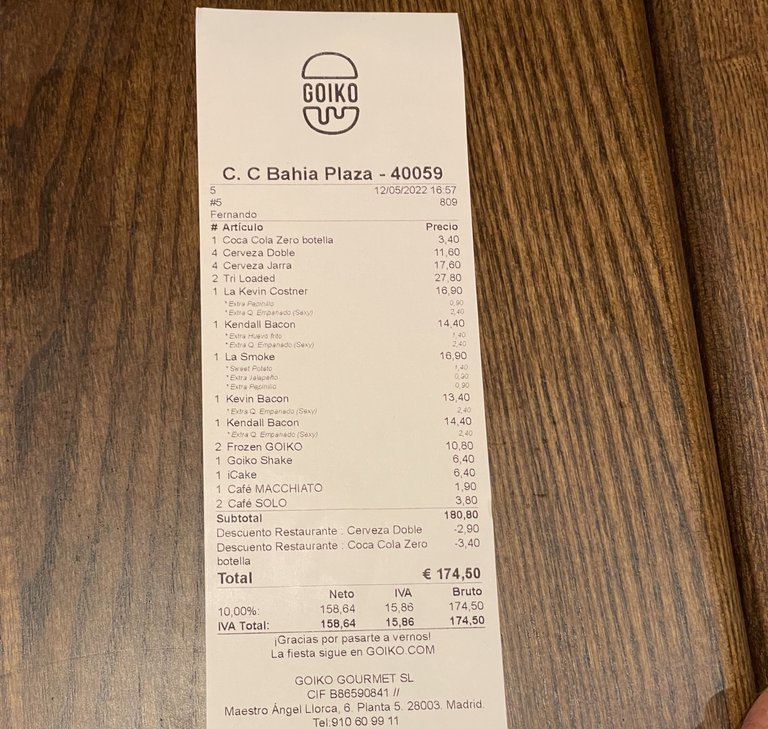 I used a web translator for english text (DeepL)
Photos by @cuvi taken with an Iphone 12 Pro.
2022 All rights reserved.
Fotografías de @cuvi hechas con un Iphone 12 Pro. 2022 Reservado todos los derechos.
By @cuvi,
Creador de contenido desde 2016
Content creator since 2016