"Cooking is not difficult. Everyone has taste, even if they don't realize it. Even if you're not a great chef, there's nothing to stop you from understanding the difference between what tastes good and what doesn't." – Gerard Depardieu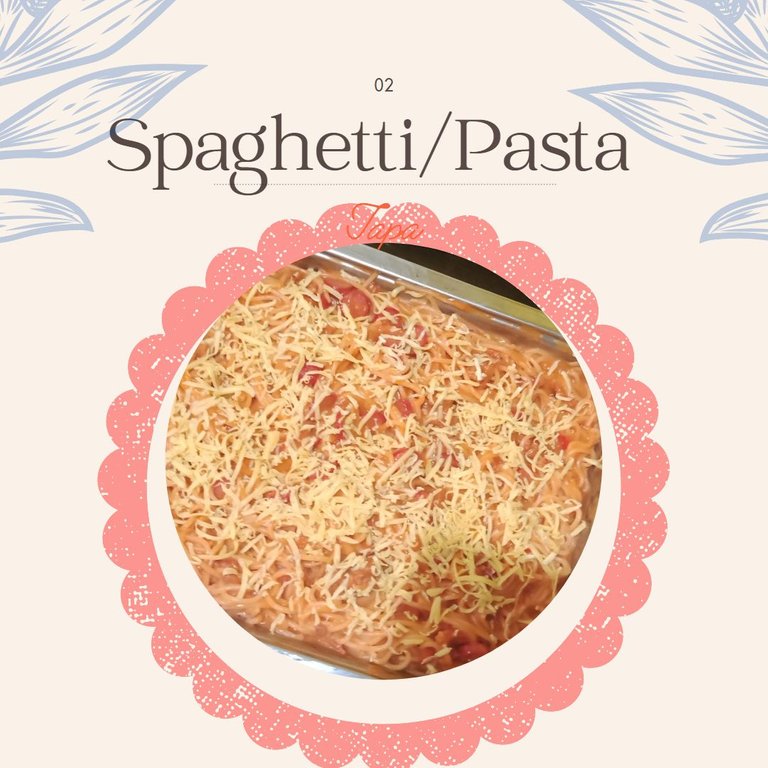 Spaghetti is a type of cereal and starch dish. It is a long, thin, solid, cylindrical pasta. It is a staple food of traditional Italian cuisine. Like other pasta, spaghetti is made of milled wheat and water and is sometimes enriched with vitamins and minerals. It is regarded as the most needed food group since it supplies energy to our bodies. Rice, wheat, flour, potato, and cassava were some of the identified sources of cereals and starch. This type of noodle or pasta contains fiber, protein, and fat. In my previous blog, I mentioned that I prepared Spaghetti for New Year's Eve. My spouse and children were so excited that I cooked spaghetti. spaghetti. So, this is one of their requests on every occasion.
As a wife, we must be able to cook for our families. There's a saying that "the only way to win a man's heart is through his stomach." When my husband is in a terrible mood, I understand he's hungry, and to make him feel better, I'll bring him something to eat or cook his favorite. Even when we were at home, traveling, or going shopping, it was his usual behavior when he became irritated or in a bad mood, my strategy was to offer him something to eat. Learning to cook is, therefore, essential for all mothers and wives.
Today, my Hive friends, I'll show you how I prepared my own version of spaghetti or pasta with Filipino and Italian sauces. I am using this every time I will cook spaghetti since my family liked this and I enjoyed the flavor combination. If you're wondering how I prepared this recipe, or you want to know the process of preparing this dish just read this blog. But sorry to inform you I was not able to capture every detail of my cooking process since nobody assisted me at that time. My kids and hubby were busy doing something. So, I did not bother them and instead gave them time to finish what they were doing.
Here are the ingredients:
1.1-kilo spaghetti
2.1/2 kilo of ground meat
3.2 sachet spaghetti sauce (1.5 kilograms)
4.1-kilo hotdog
5.1 head onion
6.1 head garlic
7.3 heads pepper
8.1 box nestle cream
9.1 can condensed milk
10 1box of cheese
11 cooking oil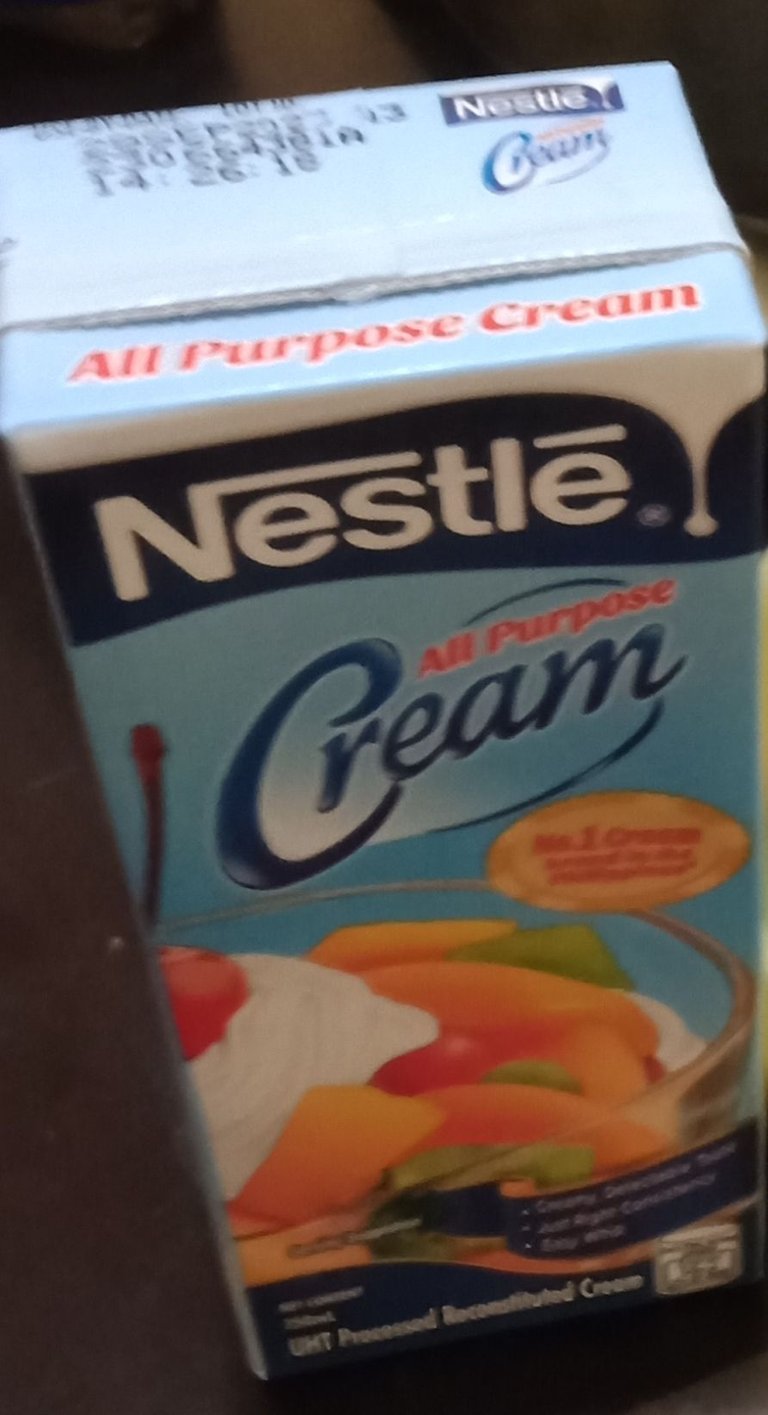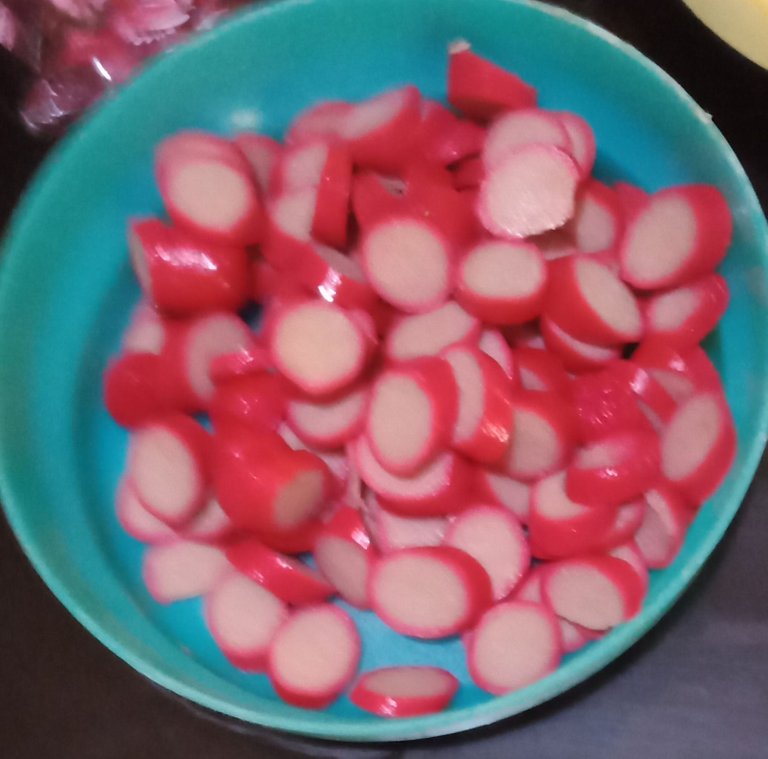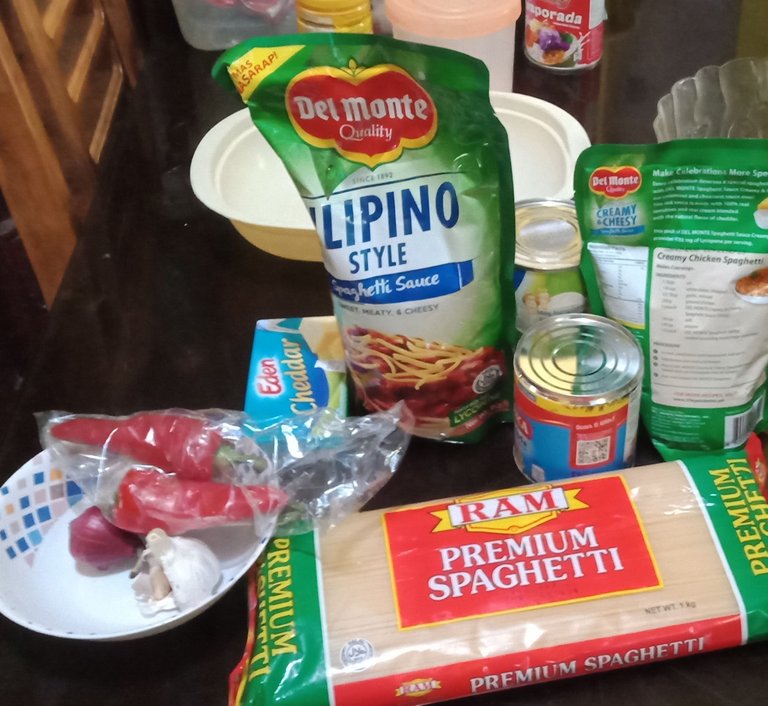 Procedures in Cooking
Preparing Pasta/Spaghetti
Boil 10 cups or more of water in a kettle.
Add 1 & 1/2 tablespoons of salt and one tablespoon of cooking oil.
Boil the water and then pour the pasta and cook for 10 minutes. Do not overcook.
Immediately drain in a colander.
Mix with sauce or Serve with the sauce.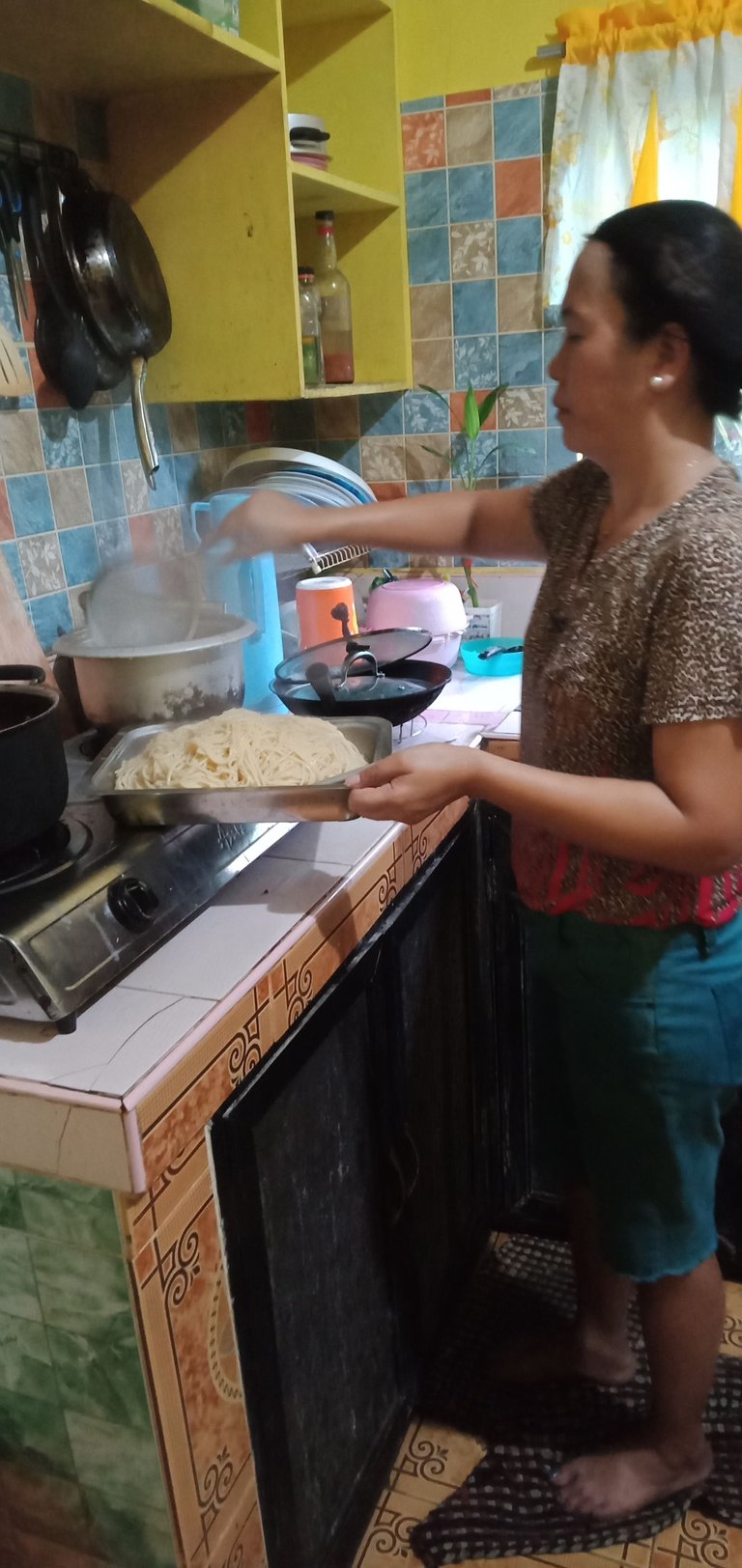 Preparing Sauce
Saute garlic and onion, and bell pepper.
Add the ground pork
Cook for a few minutes.
Add hotdog and cook until done.
Add sauce, nestle cream, and condensed milk
Pour it over the pasta and sprinkle it with cheese or set aside ready for serving the pasta or spaghetti.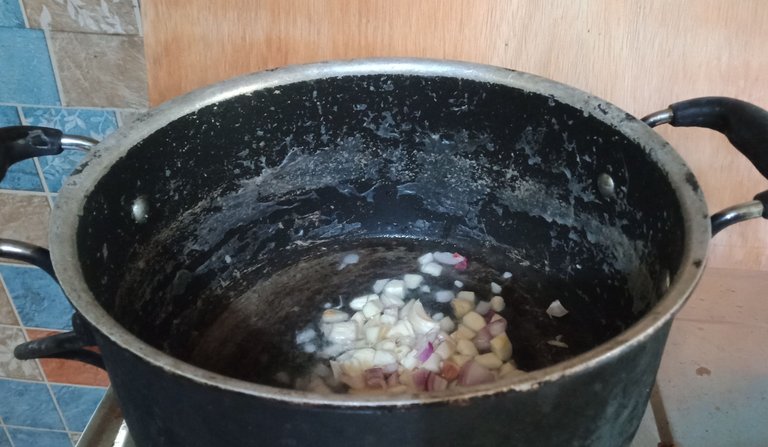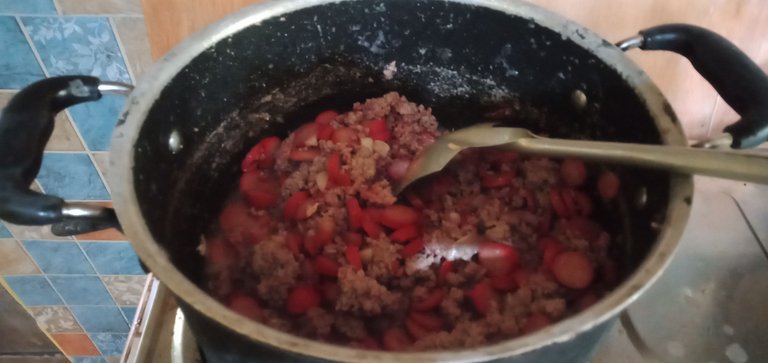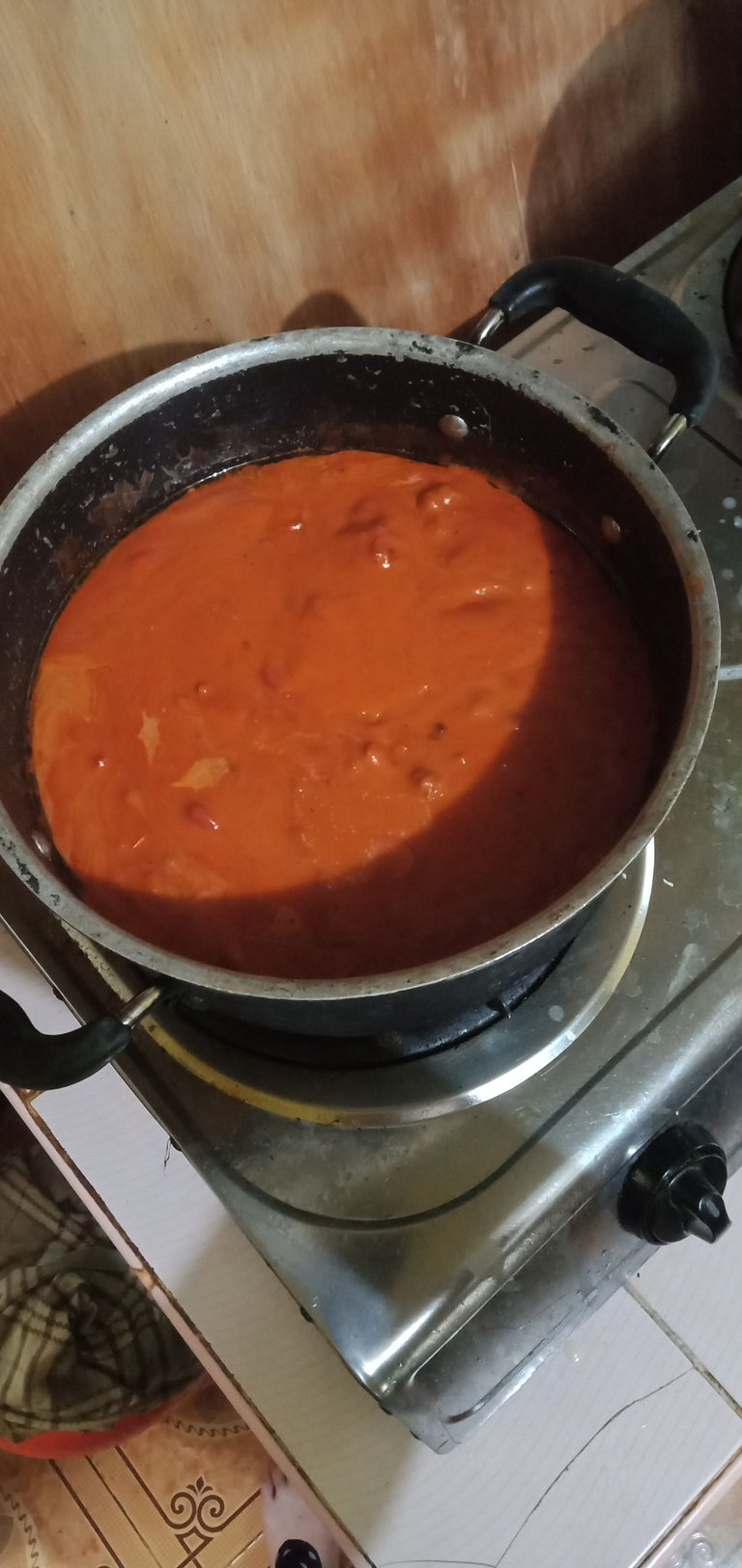 Reminders for Cooking Pasta
After cooking, handle pasta properly. Pasta, like most dishes, tastes best when cooked and eaten immediately. However, it is occasionally necessary to prepare it ahead of time and store it until needed.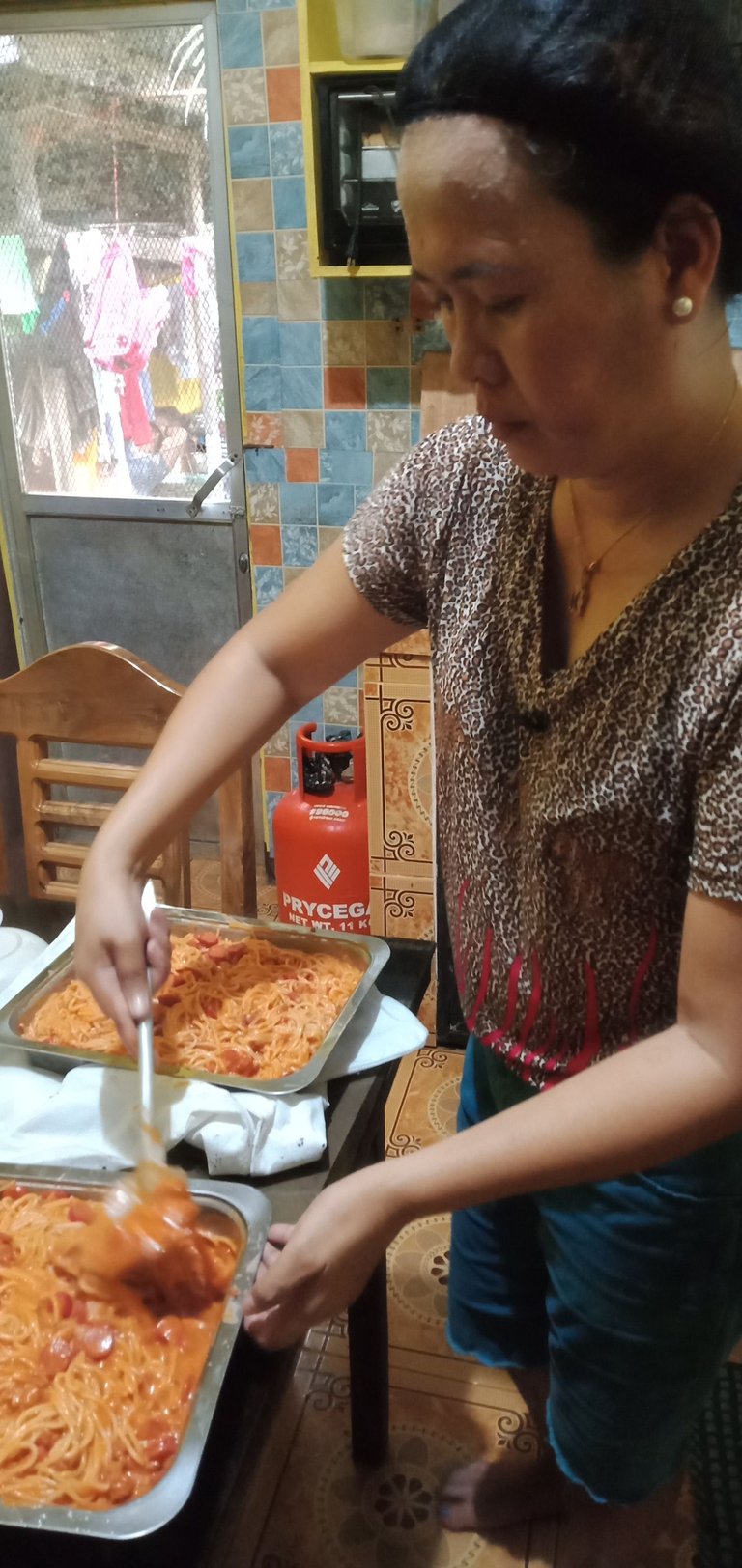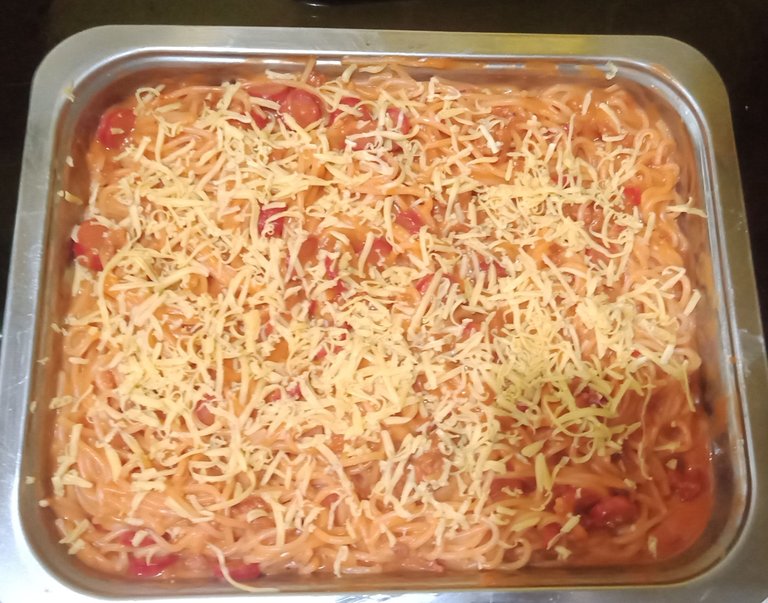 That's all for this blog. Thank you for sparing your time to read this. I hope you learn something.