During lockdown, we were not allowed to go out for our meal and we were also not allowed to gather.
The best way was to order our food from Foodpanda when my wife was too lazy to cook.
I am not staying in Sarawak which is part of Malaysia but I was able to order Sarawak Laksa over here in Singapore.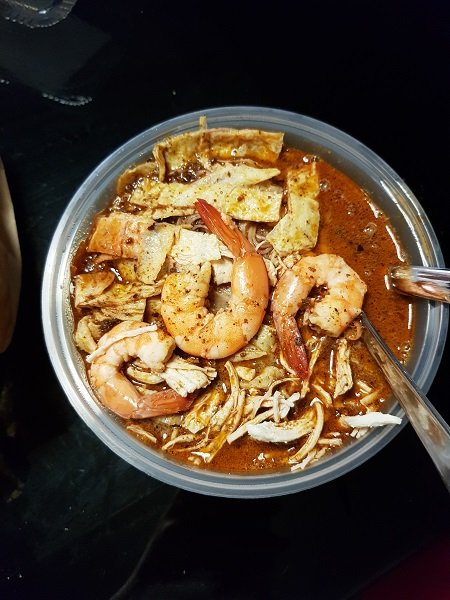 Sarawak Laksa is not the same as our usual Laksa as it is sour with slight spiciness.
It has plenty of beansprouts, prawn and shredded chicken.
My two sons and I like it very much but my wife does not like it as she prefers the normal Laksa that is not sour but spicy.
@foodiesunite