I got a call
Come out of you HomeOffice - food is ready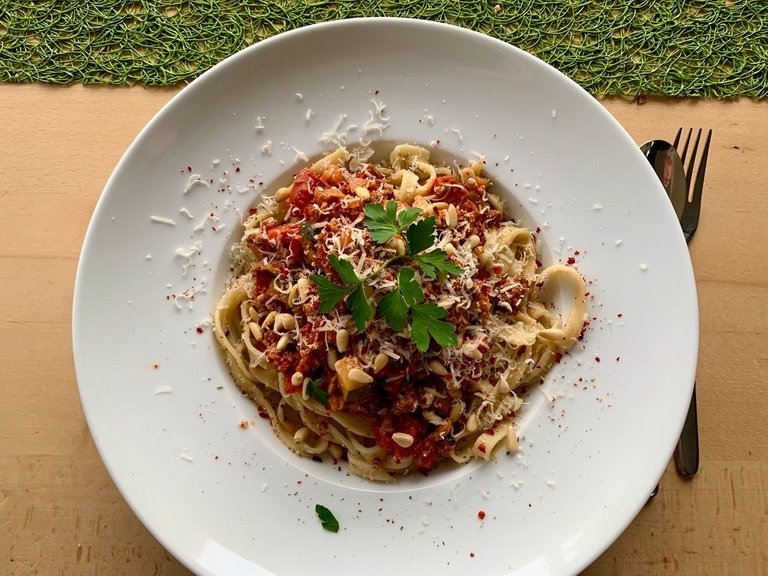 ---

Hey Hive Family
what would life without
good food and fresh beer?
---
Pasta time
As I like it spicy, we added this little red dots aka chillies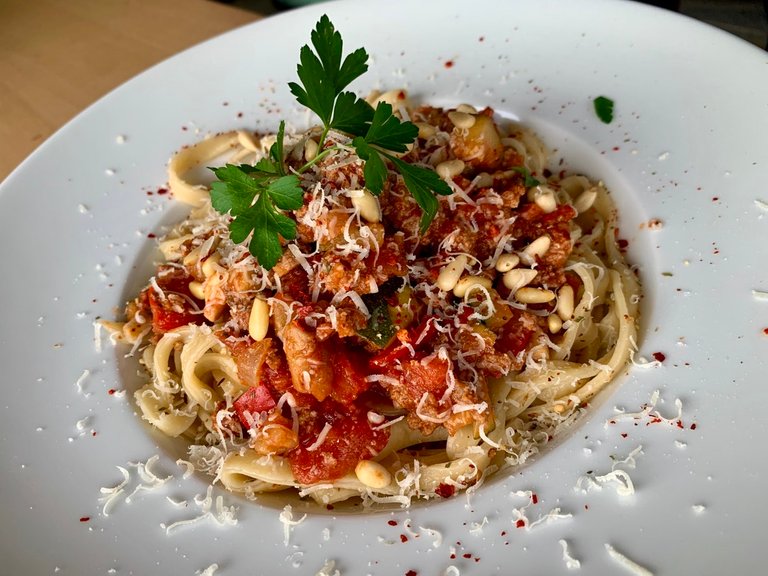 ---
Pine nuts
Pine nuts or pignoli, are the edible seeds of pines (trees). There are about 20 different species of pine produce seeds who are large enough to be worth harvesting.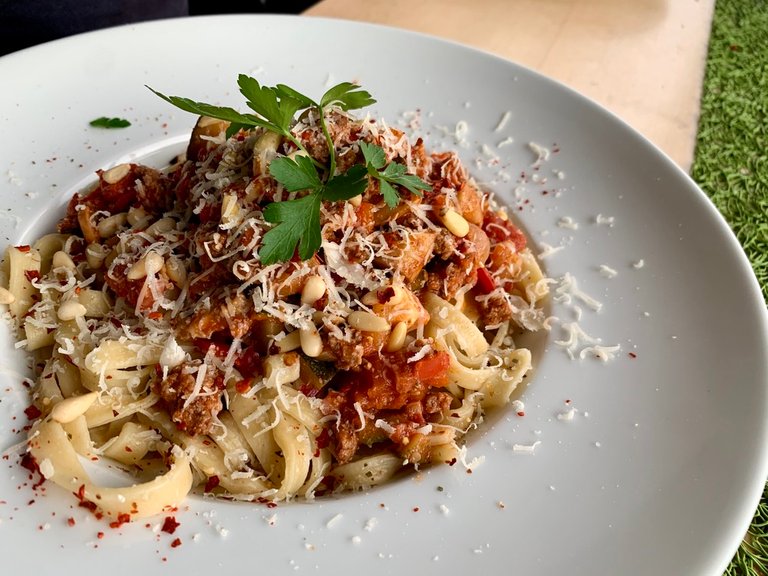 When dried for eating, pine nuts are 2% water, 13% carbohydrates, 14% protein, and 68% fat. In a 100-gram (3 1⁄2-ounce) reference serving, dried pine nuts supply 2,815 kilojoules (673 kilocalories) of food energy and are a rich source (20% or more of the Daily Value, DV) of numerous micronutrients, particularly manganese (419% DV), phosphorus (82% DV), magnesium (71% DV), zinc (67% DV), copper (65% DV), vitamin E (62% DV), vitamin K (51% DV), and the B vitamins, thiamin and niacin (29–35% DV), among others.
Source Wikipedia
---
Sure we added some cheese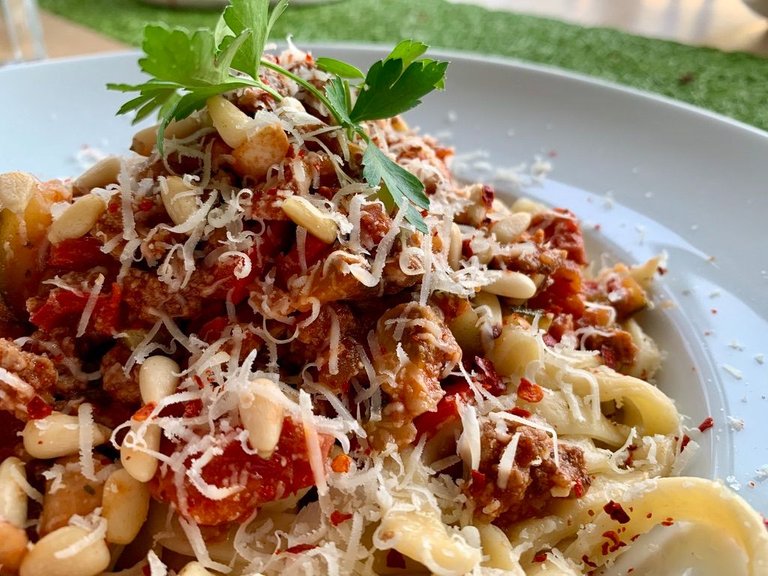 ---
No pasta without meatballs
to have a typical italien taste, there are some tomatoes and herbs within the souce.
---
But what would be a good meal without a beer
yes, a Belgian Jupiler goes well with this pasta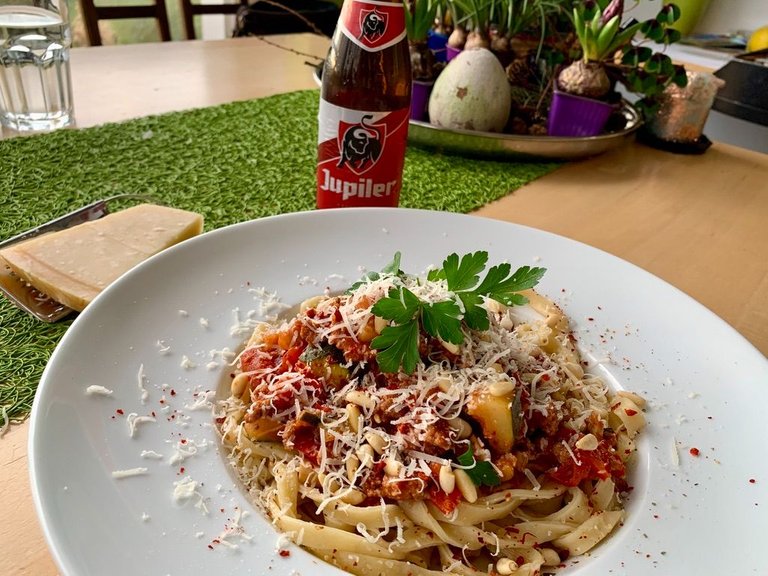 ---
Sunset view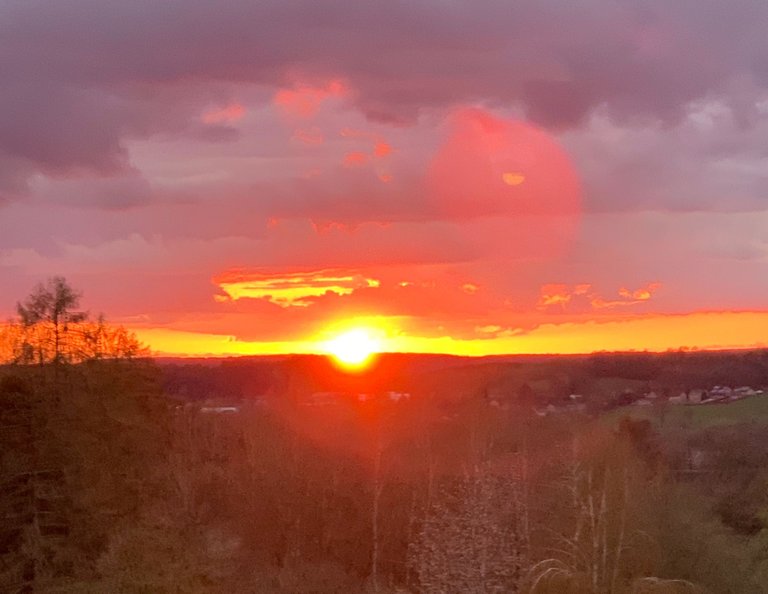 and back into the next video meeting at the HomeOffice
---

Have a great day everybody
and let us travel the world again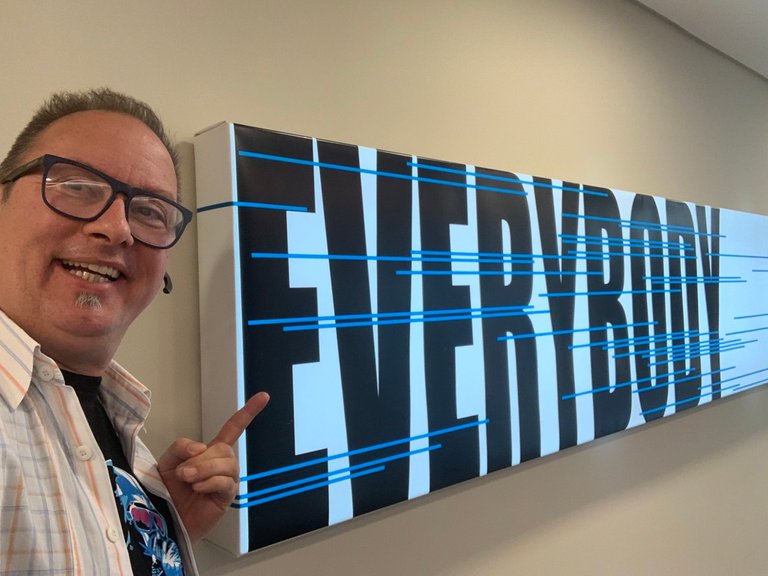 pic by @detlev
---

Enjoy the #BeerSaturday
have 3 pics and a story
around beer - and go!
---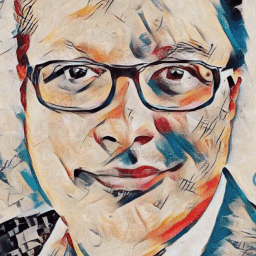 @Detlev loves HIVE