I want to share a recipe today that I've fallen in love with. I discovered that I love all things buffalo chicken, and these hot and spicy pot pies I created in order to have something a little heartier around the table are no exception.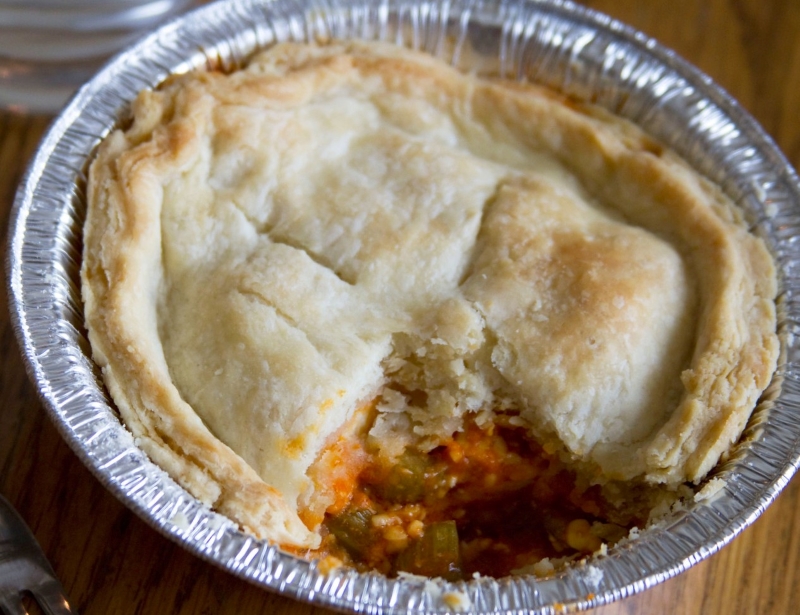 For the pie crust:
1 1/2 cups flour
3/4 tsp salt
1/2 tsp baking powder
1/4 cup vegetable shortening
1/2 stick butter, cut into 1″ pieces
1/4 cup ice water
For the filling:
1 pound boneless, skinless chicken breast
2 stalks celery, diced
1/4 cup onion, diced
1/2 cup bleu cheese
1/2 cup gouda cheese
1/2 cup hot sauce
1 Tbsp flour
To make the pie crust, whisk together the flour, salt, and baking powder in a medium bowl. Blend in the shortening and butter with a pastry blender.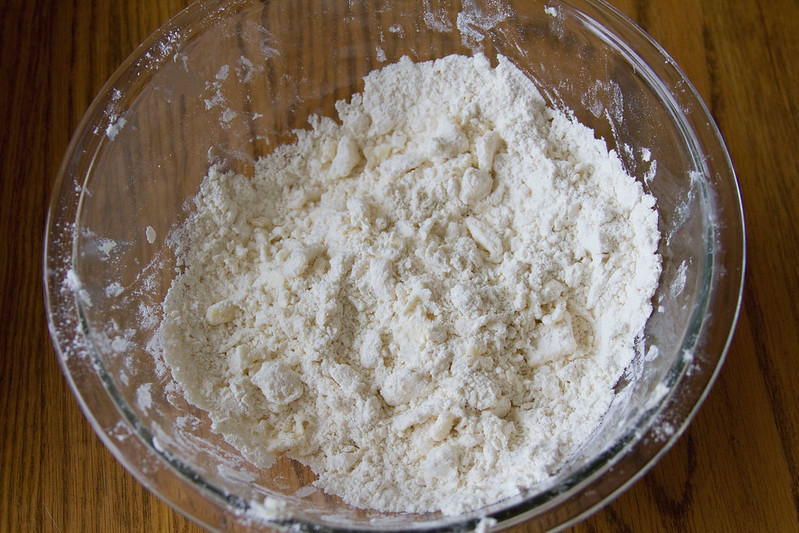 Add the ice water and knead just until the dough comes together. Shape the dough into a ball and then wrap it in plastic wrap. Allow it to rest in the refrigerator for 30 minutes or up to 2 days.
In a small sauce pan over medium heat, cook the chicken until no longer pink in the center.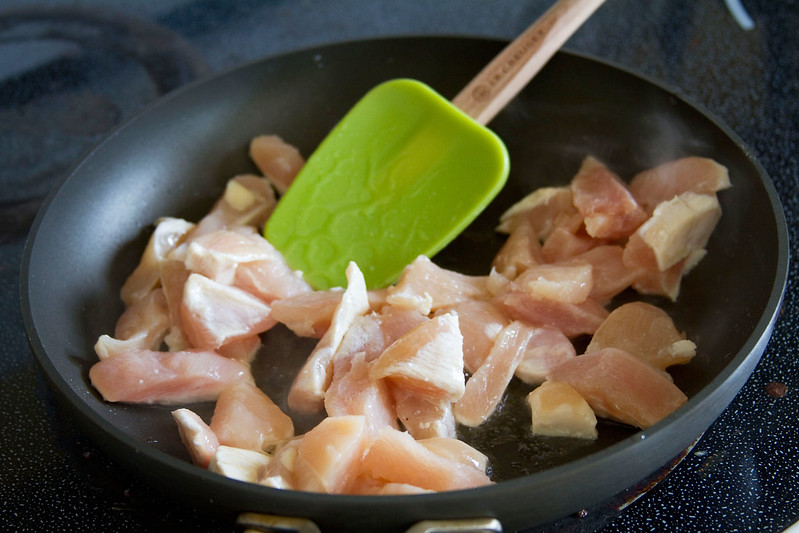 Remove the chicken to a paper towel, and then add the celery and onion to the pan. Saute just until tender.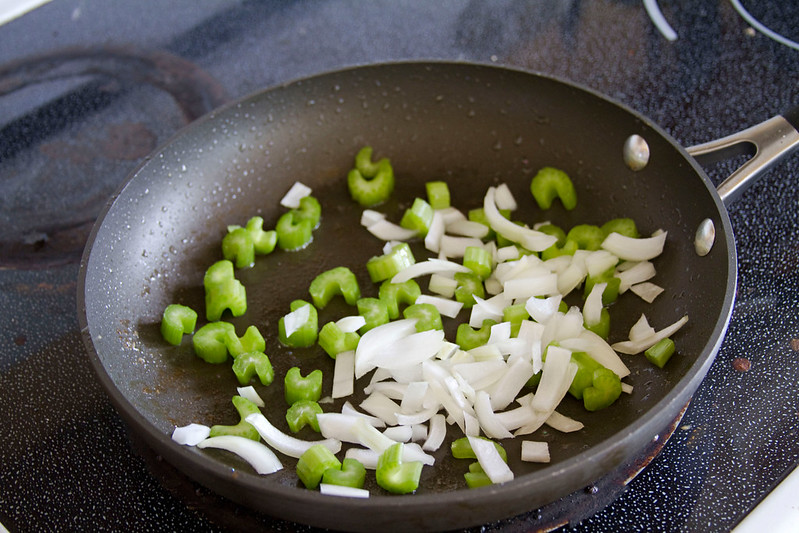 Remove the vegetables from the pan to a paper towel, then add the hot sauce and flour to the pan. Cook until the sauce thickens, 3-5 minutes.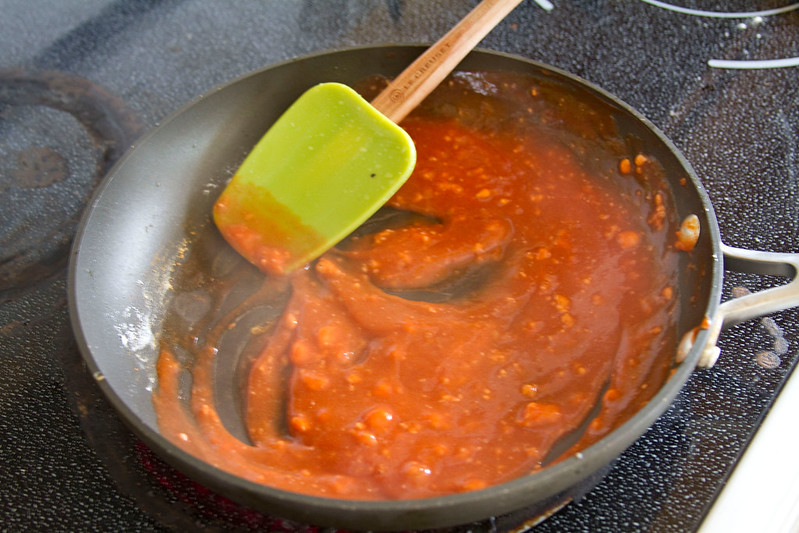 Mix together the sauce, chicken, vegetables, and cheeses in a large bowl until well-combined.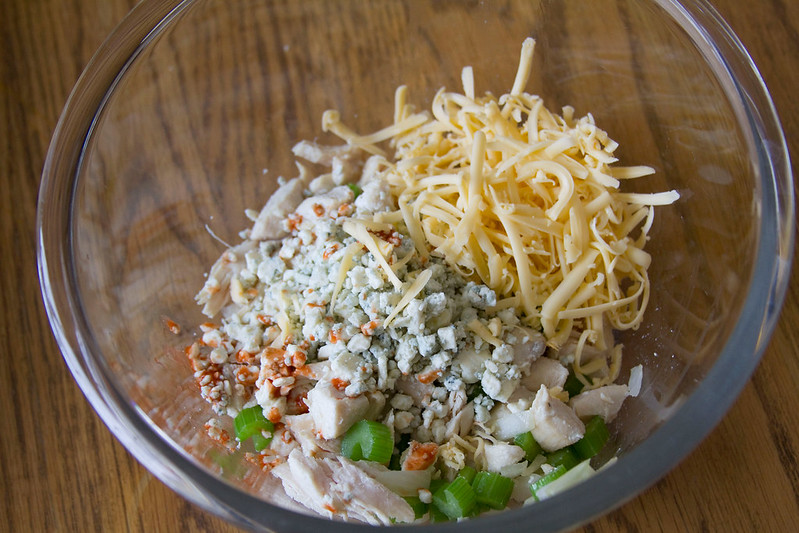 Preheat the oven to 425 degrees, and transfer the filling to the pans (I used 5 inch foil pot pie pans)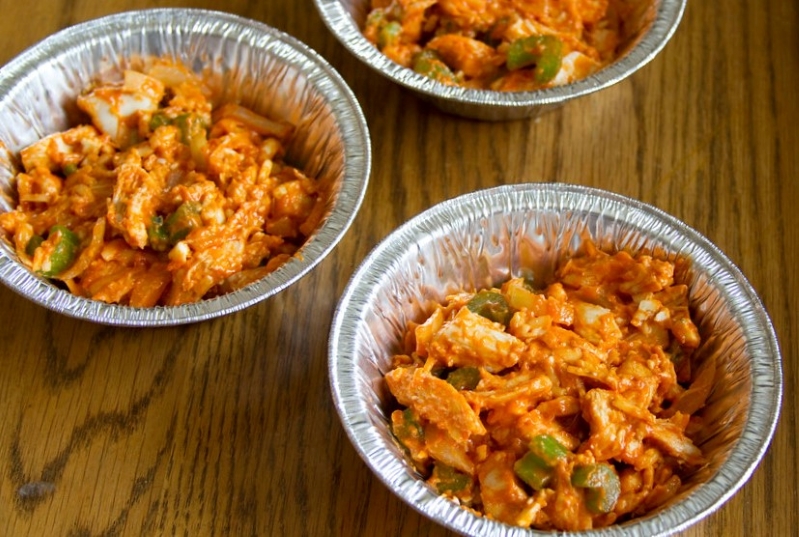 Roll out the crust to cover the filling and place it over the top. Cut slits to allow steam to escape.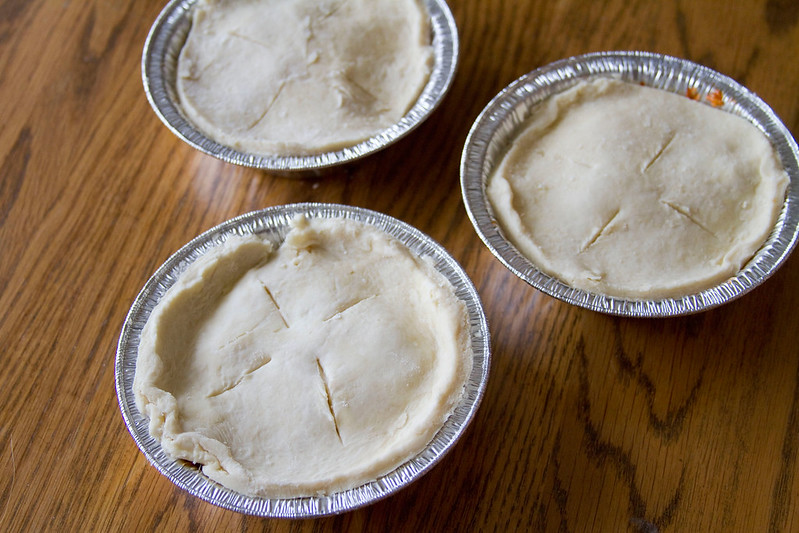 Bake 30-35 minutes or until the crust is golden brown. Let cool 10-15 minutes before serving. Makes three to four 5″ individual pot pies, or one 9″ regular pot pie.