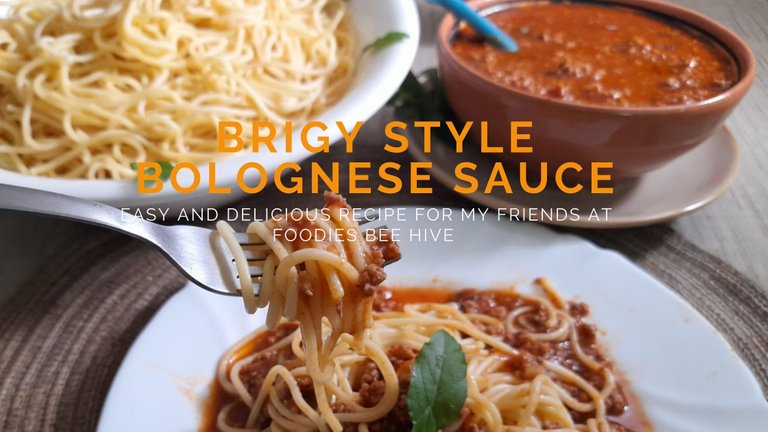 Brigy style bolognese sauce !delicious and full of flavor!
Hello dear readers, today I have been thinking about my mother, with whom I haven't been able to talk to for a few days due to internet failures.
I want to dedicate this block to her because she taught me how to make this delicious recipe over and over again, I say over and over again because it was like this because when she explained it to me I was supposed to understand but when she supervised my sauce she told me that the meat was not too thick, it should be tequenita, (in her colloquial language that means tiny).
And when I made this preparation again during the week she would call me and tell me to prepare it and here I see where you fail, and if her supervision was really necessary I would make the mistake and I did not know where until she finally told me that I was in a hurry to add the sauce and I did not give the meat enough time to fry in its own fat and helping with a large spoon to press the meat balls that could form until it was completely detached.
My mother's name is Argelis but her middle name is another one and she doesn't like it so I put the diminutive (Brigy) which is beautiful and I know she likes it.
The ingredients we will use are as follows:
I will continue to guide you in the procedure so you can see the step by step in the pictures.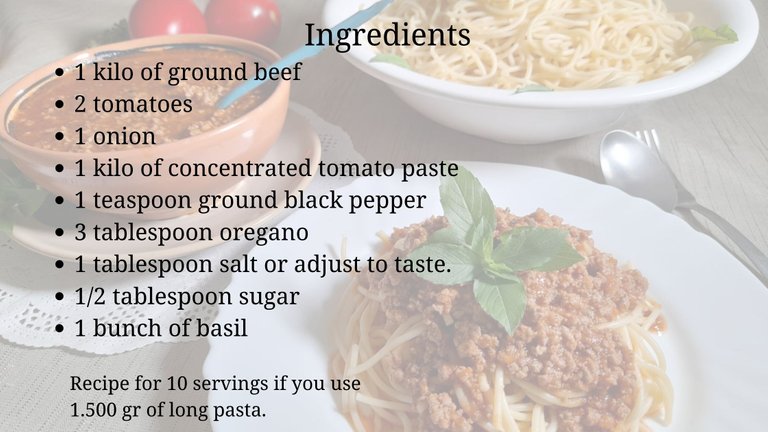 To prepare this recipe we start by seasoning the meat with pepper, garlic, oregano and garlic.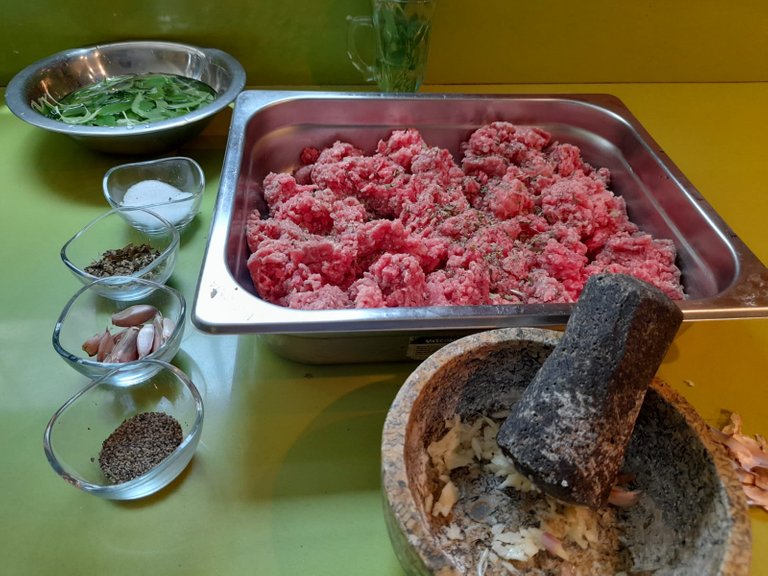 Author
In a large pot place 1 tablespoon of oil and place 2 cloves of garlic chopped, after the oil is very hot add the meat.

Author
Sauté the meat with the help of a large spoon to break up the lumps that form due to the compacting of the meat, but while it is cooking give it the due time until it releases its own fat and juices as shown in the image.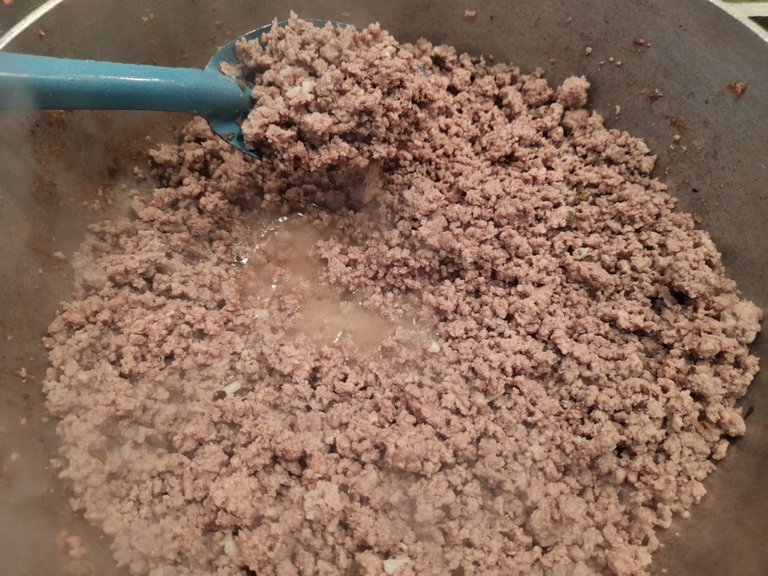 Author
While the meat is frying, chop the onion, tomato (the paprika is optional), add the basil leaves and 1 glass of water and 200 ml or more of tomato concentrate, blend very well.

Author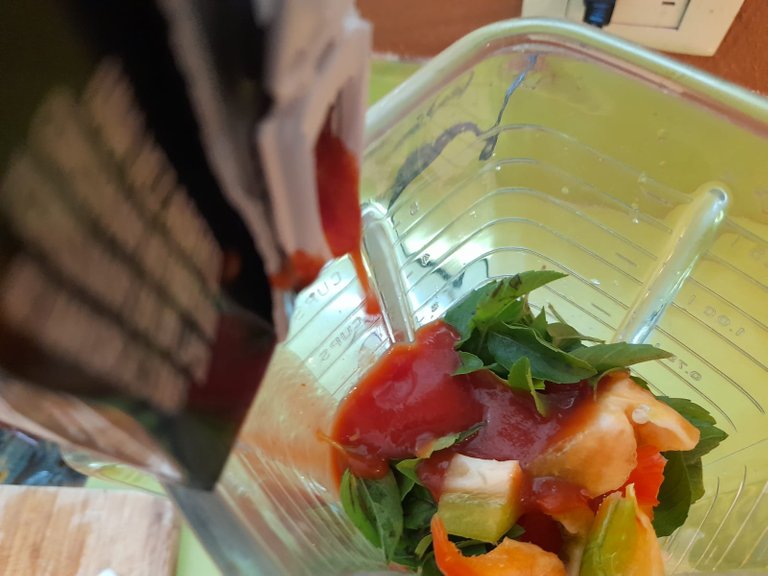 Author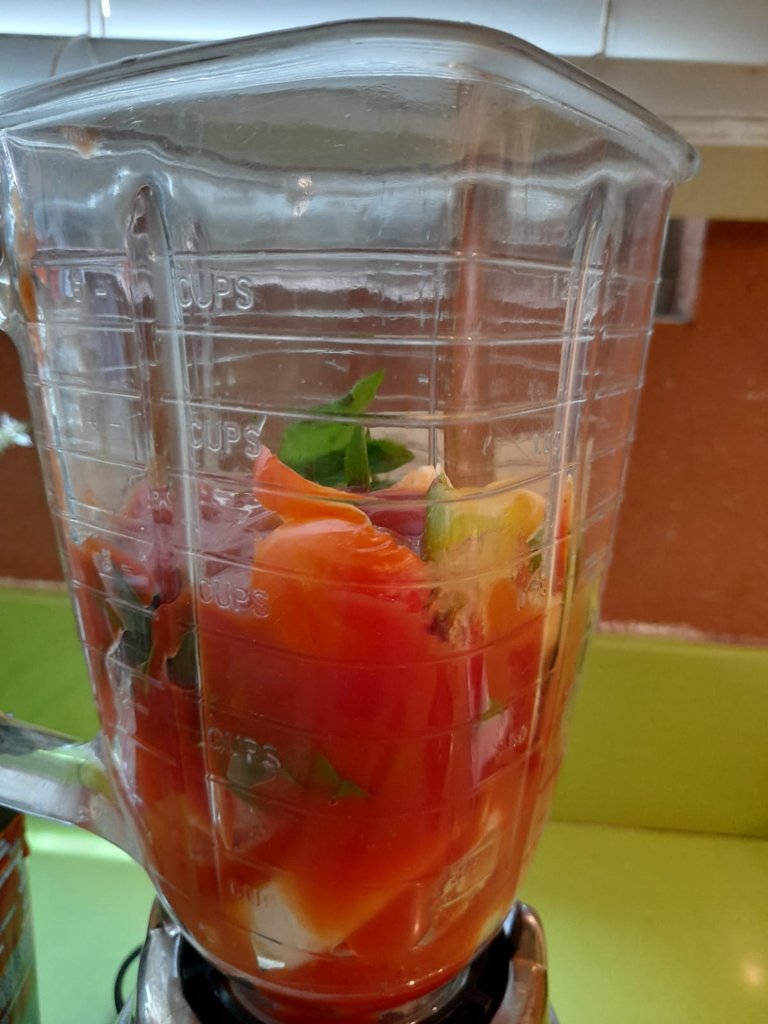 Author
Add the blended mixture to the ground beef and add the rest of the tomato juice concentrate and mix with a spoon.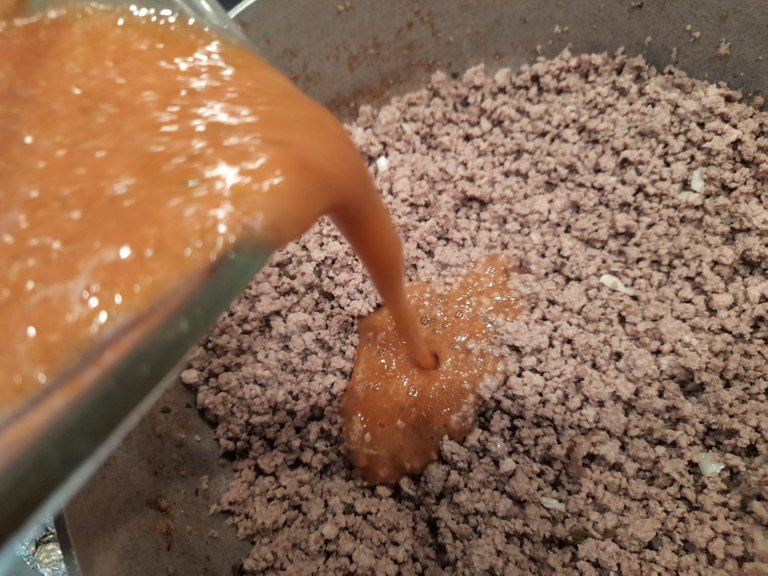 Author
A tips I give you for this type of sauce that has a lot of tomato is to add half a spoonful of sugar since the tomato has a high degree of acidity and the sugar will balance this acidity.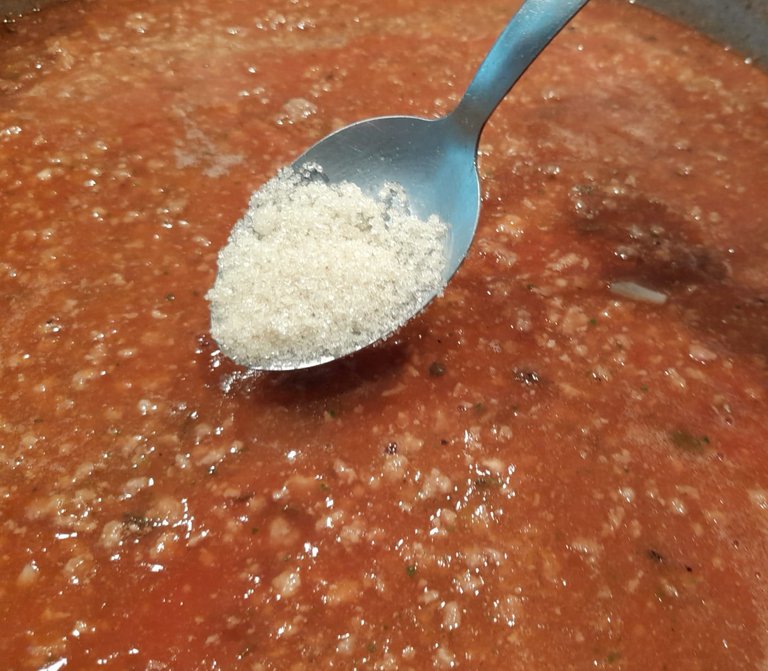 Author
While the covered meat is cooking over medium heat, you can cook the pasta by placing enough water (2 liters or more) and 1 tablespoon of salt in a pot, bring to a boil and place the pasta in it. Stir occasionally to prevent it from sticking and when it is ready al dente, strain it and add a little butter.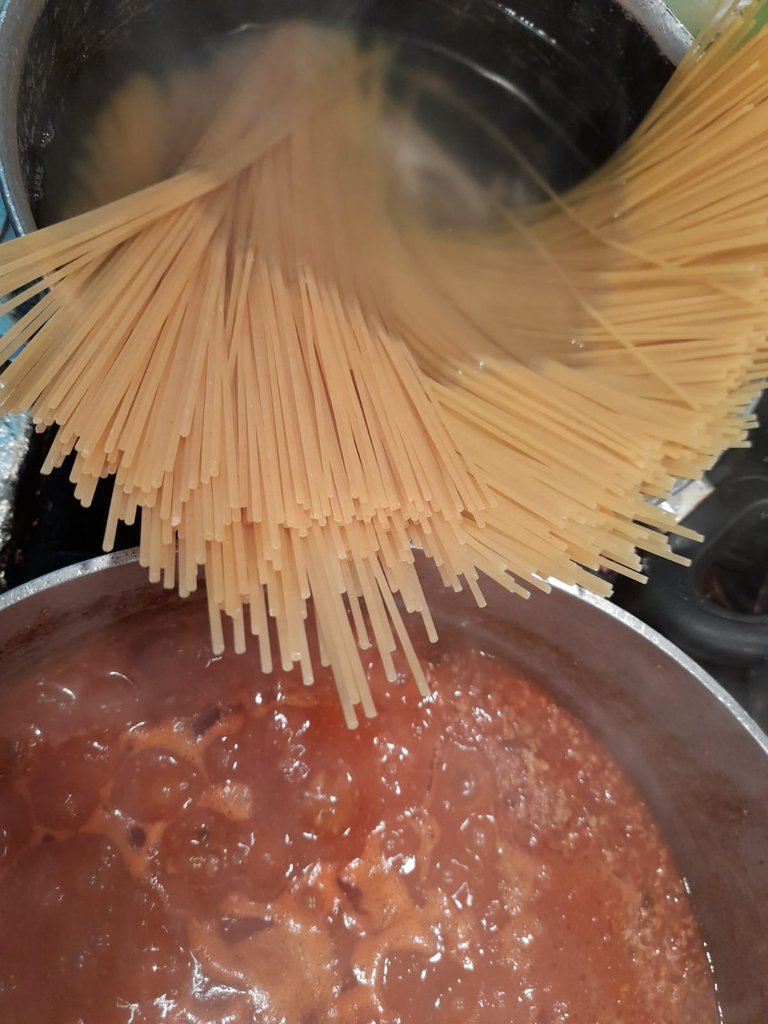 Author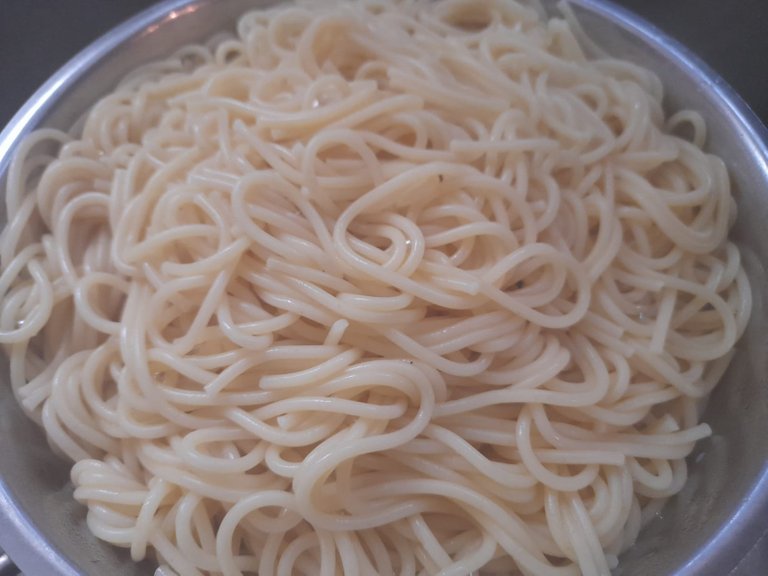 Author
I love pasta with this bolognese style sauce and the addition of basil gives it an exquisite flavor and aroma.
This time I used the Lemon basil variety which is very common in my area.
It has a fresh lemon scent hence its name and its leaves aromatize fresh waters and is used as an ingredient in different dishes, and then I will continue making some using these small and fragrant leaves.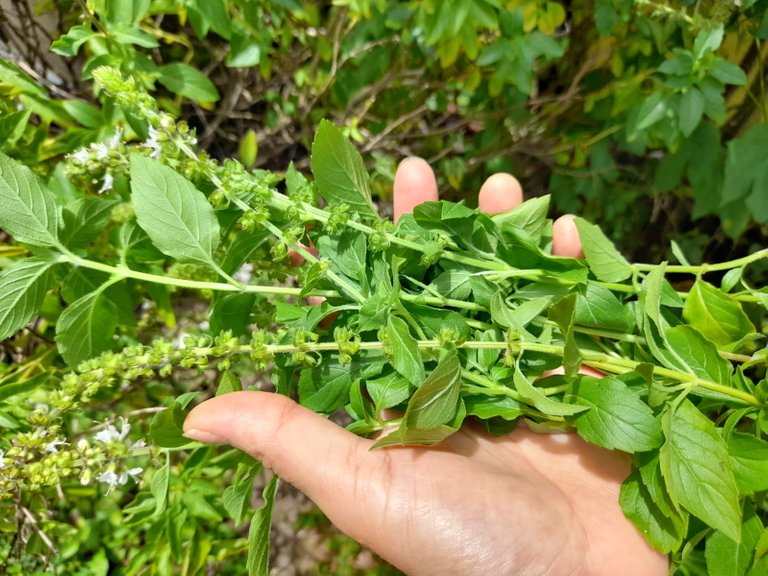 Author
I show you sweet little bee how you can plate this sauce and it is up to your choice because between the good presentation and the exquisite flavor your family will be happy, asking you to make it every week as it happens in mine.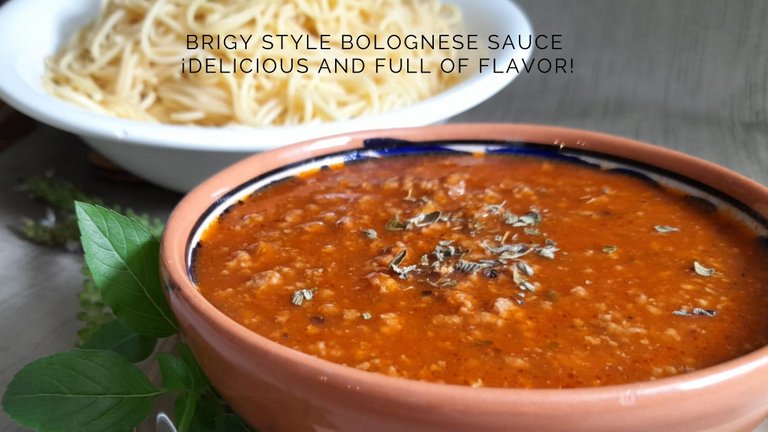 Author
In combination with the pasta you can plate it in this way, placing first a little sauce down inside the dish and then place the pasta and a little sauce on top, it will look fantastic if you put a fresh basil bud as decoration.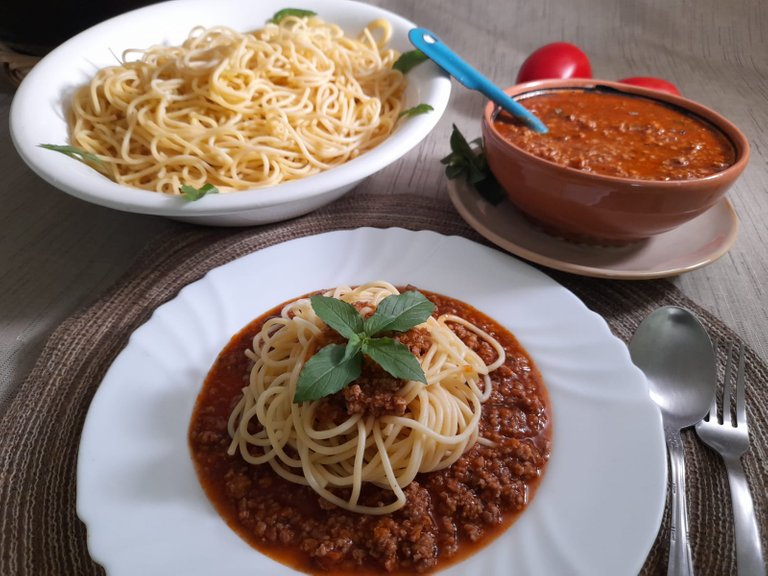 Author
This post is 100% original, the writing, photos and content are of my authorship. use the text separators made in Canva, the photos were taken with the smartphone camera and use the translator deepL.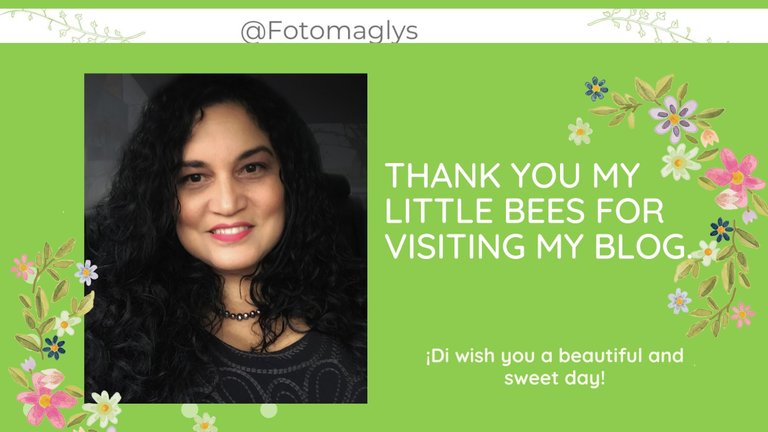 Hola queridos lectores, en el día de hoy he estado pensando en mi madre, con quien tengo algunos días sin poder hablarle debido a fallas con el internet.

Este blog quiero dedicárselo a ella ya que me enseño hacer una y otra vez esta rica receta, si digo una y otra vez porque fue así ya que cuando me explicaba se suponía que entendía pero cuando ella supervisaba mi salsa me decía no la carne te ha quedado empelotada debe quedarte tequenita,(en su lenguaje coloquial que significa pequeñita)

Y cuando volvía hacer este preparado en la semana me llamaba y me decía prepárala que yo acá veo en qué fallas y si realmente su supervisión era ya necesaria pues cometía el error y no sabía en dónde hasta que por fin me dijo que era que me apresuraba en agregarle la salsa y no le daba el tiempo necesario a la carne para que se sofríe en su propia grasa y ayudando con una cuchara grande hacerle presión a las pelotas de carne que se pudieran formar hasta despegarla completamente.

Mi Madre se llama Argelis pero su segundo nombre es otro y a ella no le gusta así que puse el diminutivo (Brigy) que es bello y se que a ella así si le gusta.

Los ingredientes que usaremos son los siguientes:

Seguiré guiandoles en el procedimiento para que en las fotos vean el paso a paso

Para la preparación de esta receta iniciamos por condimentar la carne con pimienta, ajo, orégano y ajo.

En una olla amplia colocar 1 cucharada de aceite y colocar picado 2 dientes de ajo, luego que esté bien caliente el aceite incorporar la carne.

Sofreír la carne con ayuda de una cuchara grande desbaratar los grumos que se forman debido a la compactación de la misma, pero mientras se cocina darle el debido tiempo hasta ver como te indica la imagen que suelta su propia grasa y jugos.

Mientras se sofríe la carne, picar la cebolla, tomate (el pimentón es opcional)agregarle las hojas de albahaca y 1 vaso de agua y 200 ml aproximadamente o más del concentrado de tomate, licuar muy bien.

Incorporar lo licuado a la carne molida y agregar el resto del concentrado de jugo de tomate integrar con cuchara.

Un tips que te doy para este tipo de salsa que lleva mucho tomate es que le agregues media cucharada de azúcar ya que el tomate al tener un alto grado de acidez el azúcar equilibrara está acidez.

Entre tanto que la carne tapada y a fuego medio está en su proceso de cocción, puedes ir cocinando la pasta,colocando en una olla suficiente agua 2 litros y 1 cucharada de sal dejar hervir y en ese momento colocar la pasta. Mover de vez en cuando para evitar que se pegue y cuando esté lista al dente colarla, agregarle un poco de mantequilla.

Me encanta la pasta con esta salsa estilo boloñesa y al agregarle la albahaca le proporciona un exquisito sabor y aroma.

En esta ocasión utilicé la variedad de albahaca Limón que es muy común en mi localidad.
La cual tiene un fresco olor a limón de allí su nombre y sus hojas aromatizan aguas frescas y es usado como ingredientes en diferentes platos, ya luego seguiré haciendo algunos usando estas pequeñas y perfumadas hojas.

Te muestro dulce abejita cómo puedes emplatada esta salsa ya queda a tu elección porque entre la buena presentación y el exquisito sabor quedada tu familia feliz, pidiendo que la hagas cada semana como ocurre en la mía.

En combinación con la pasta la puedes emplatar de esta manera, colocando primero un poco de salsa abajo en el interior del plato y luego colocar la pasta y un poco de salsa por encima, lucirá fantástica si le pones de decoración un cogollo de albahaca fresca.

Este post es 100 % original, la redacción, fotos y contenido son de mi autoría. use las separadores de texto elaborados en Canva, las fotos las tomé con la cámara del Smartphone Samsung A21s y use el traductor DeepL.