¡Hola a todos!
Hoy estoy muy emocionada de enseñarles esta receta que es muy tradicional en la región en la que vivo (los Andes Venezolanos), son estas deliciosas arepas de trigo que acostumbramos acompañar con queso y un buen chocolate caliente en los días fríos.
Hello everyone!
Today I am very excited to show you this recipe that is very traditional in the region where I live (the Venezuelan Andes), these are delicious wheat arepas that we usually accompany with cheese and a good hot chocolate on cold days.
---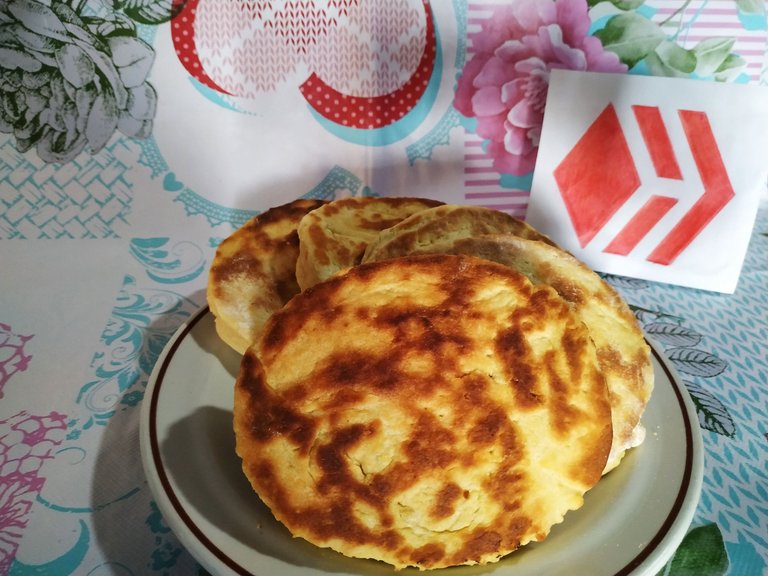 ---
Espero les guste esta receta tanto como a mí y mi familia, y se animen a prepararla.
¡Comencemos con la receta!
I hope you like this recipe as much as I and my family do, and I encourage you to prepare it.
Let's start with the recipe!
---
INGREDIENTES
500 gramos de harina de trigo.
2 cucharadas de leche en polvo.
1 cucharada de polvo de hornear.
1 huevo.
80 gramos de panela puede sustituirse por 80gramos de azúcar.
1 taza de agua.
1 cucharada de mantequilla.
1 pizca de sal.
---
INGREDIENTS
500 grams of wheat flour.
2 tablespoons of powdered milk.
1 tablespoon of baking powder.
1 egg.
80 grams of panela can be substituted by 80 grams of sugar.
1 cup of water.
1 tablespoon of butter.
1 pinch of salt.
---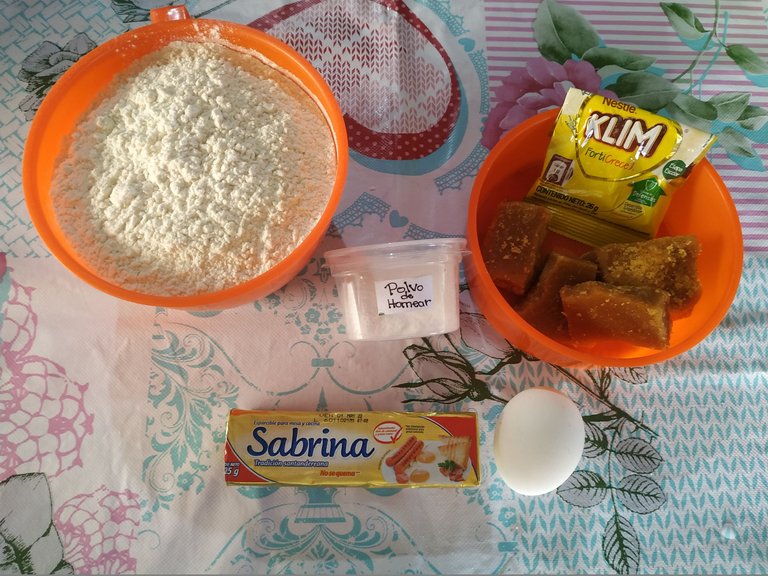 ---
PREPARACIÓN / PREPARATION
---
En esta receta utilizamos panela o papelón, que es un tipo de azúcar extraído de la caña de azúcar pero que aún no ha sido refinada, así que es más saludable, la vamos a sumergir en el agua para que se disuelva y se convierta en un almíbar que luego le agregaremos a la masa. Sin embargo, podemos sustituirla por azúcar.
In this recipe we use panela or papelón, which is a type of sugar extracted from sugar cane but which has not yet been refined, so it is healthier, we are going to submerge it in water so that it dissolves and becomes a syrup which we will then add to the dough. However, we can substitute it with sugar.
---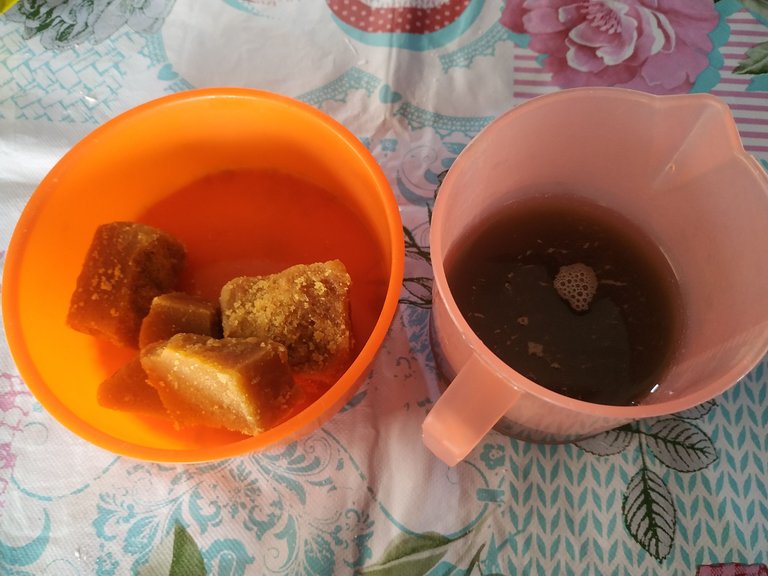 ---
Vamos a verter la harina en un bol grande y abrimos un pequeño hueco en el medio, le agregamos el polvo de hornear, la sal y la leche.
Pour the flour into a large bowl and make a small hole in the middle, add the baking powder, salt and milk.
---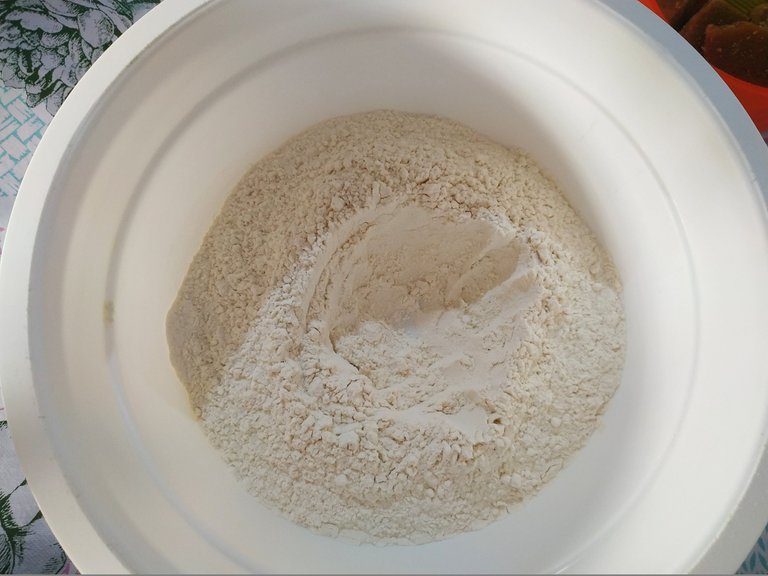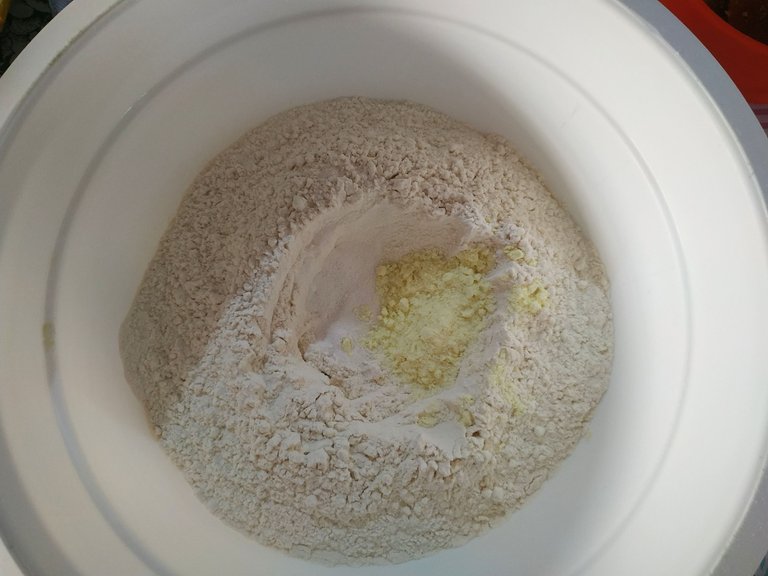 ---
Luego añadimos la panela derretida y el huevo.
Then add the melted panela and the egg.
---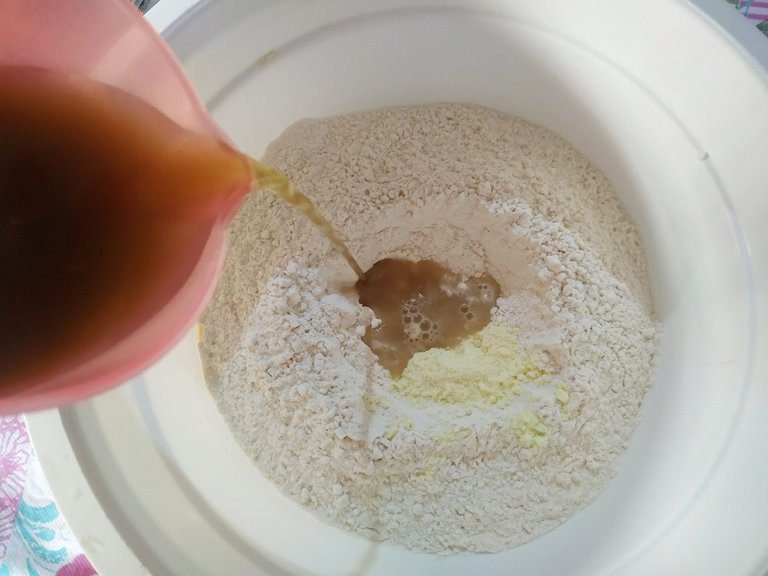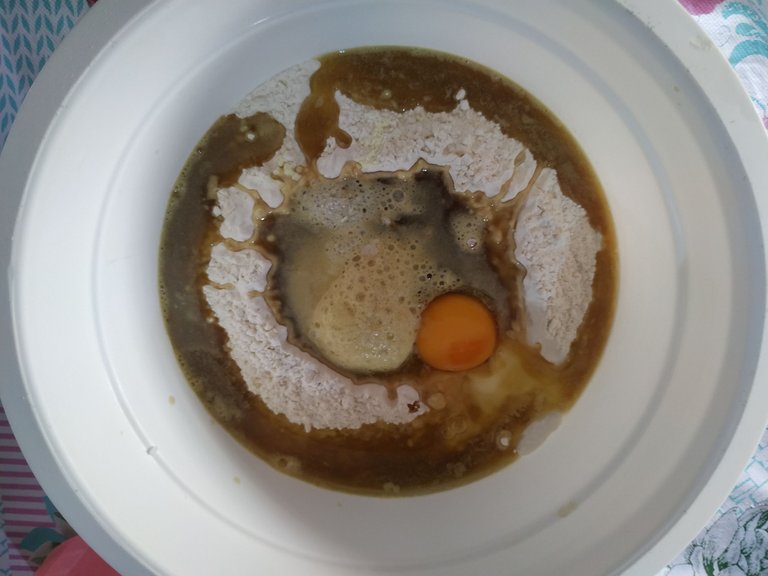 ---
Con nuestras manos bien limpias empezamos a amasar hasta que quede una masa pegajosa, y le agregamos al mantequilla.
With our hands well cleaned, we start to knead until we get a sticky dough, and we add the butter.
---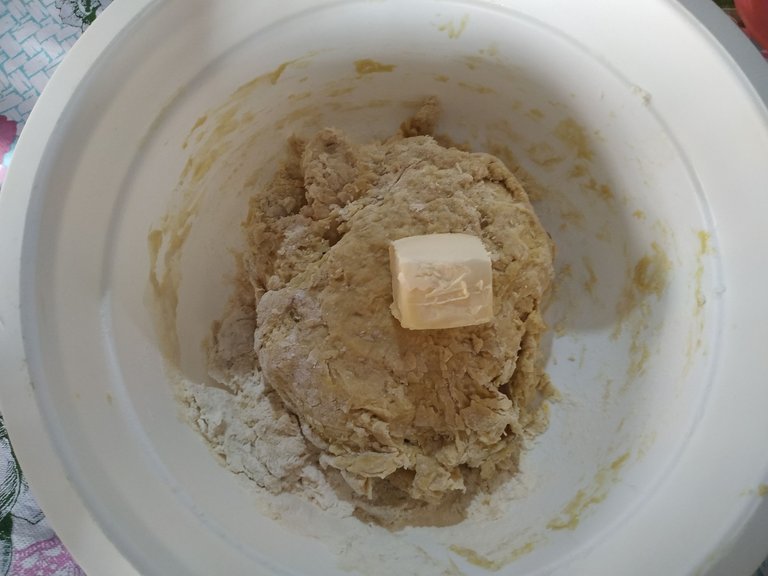 ---
Seguimos amasando hasta que quede una masa que no se nos pegue en los dedos.
Continue kneading until the dough does not stick to your fingers.
---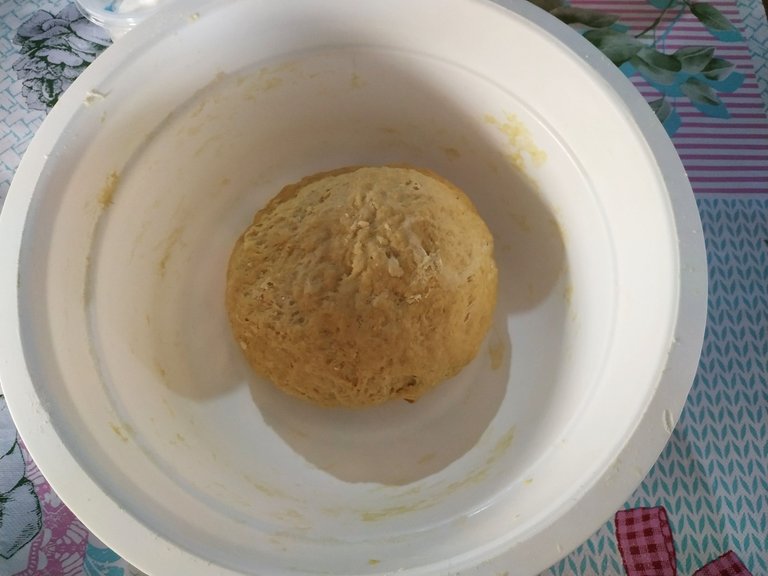 ---
La vamos a dejar reposar por 20 minutos tapadas con un paño.
We are going to let it rest for 20 minutes covered with a cloth.
---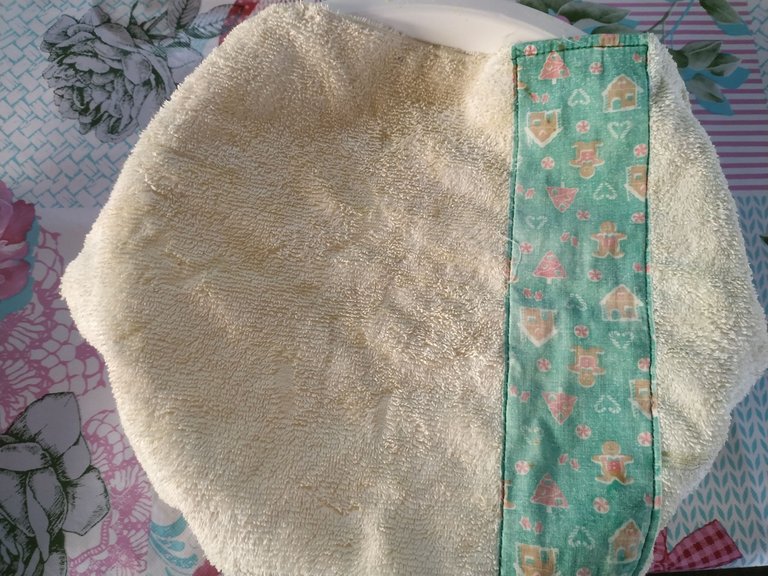 ---
Luego que pase este tiempo, en una tabla o mesón vamos a cortar una pequeña parte de la masa, y le añadimos un poco de harina para estirar.
After this time has passed, we will cut a small part of the dough on a board or counter and add a little flour to stretch it.
---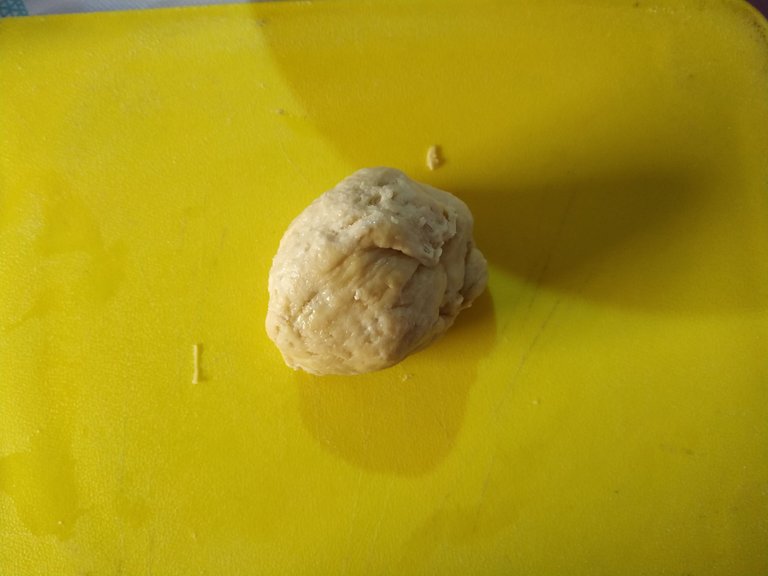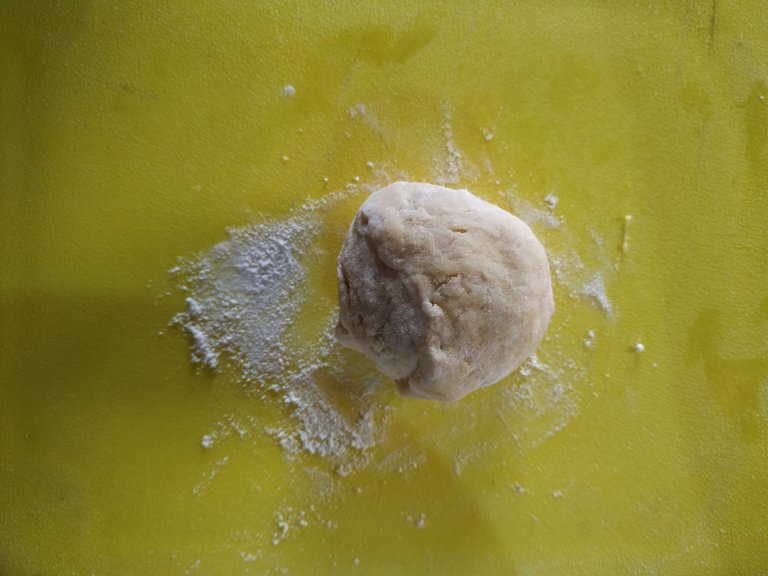 ---
Estiramos con un rodillo hasta que nos quede de un grosor de 1 centímetro.
Roll out with a rolling pin until it is 1 centimeter thick.
---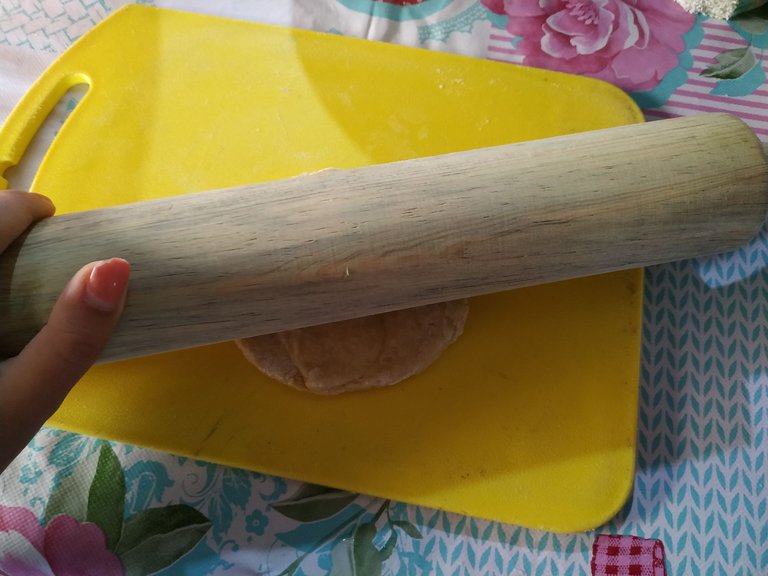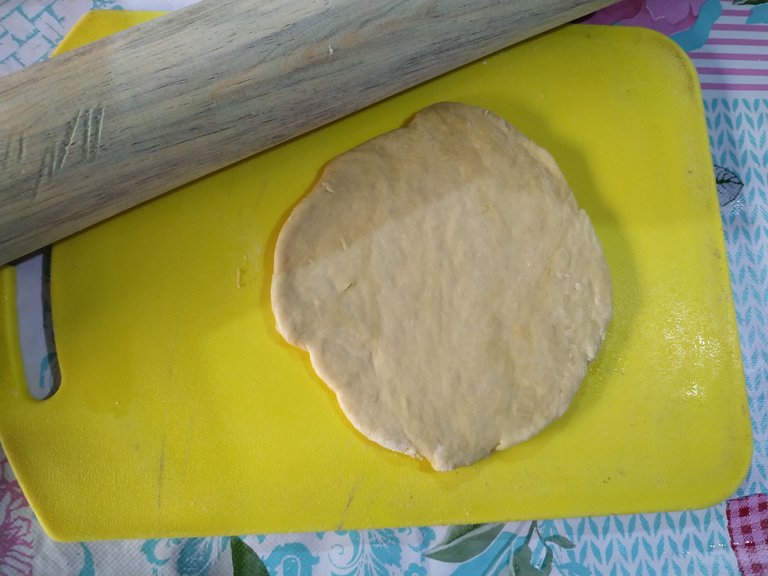 ---
Con una tapa o cortador le damos una forma redonda.
With a lid or cutter we give it a round shape.
---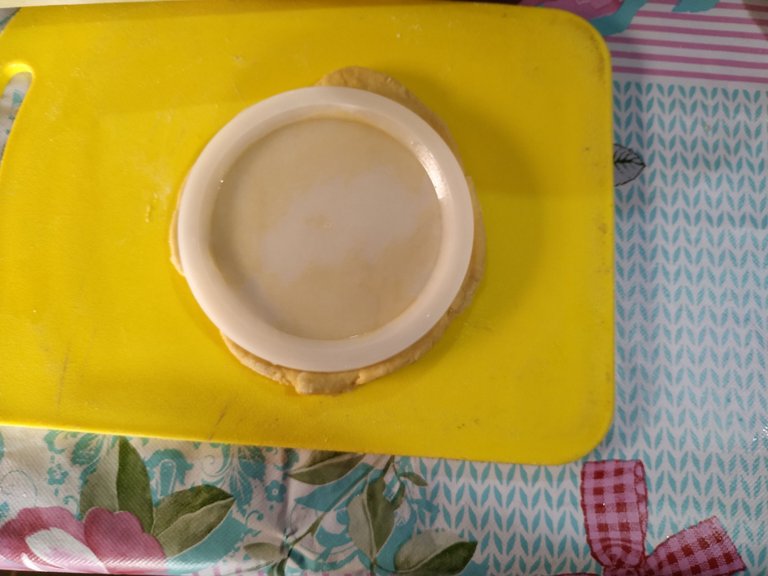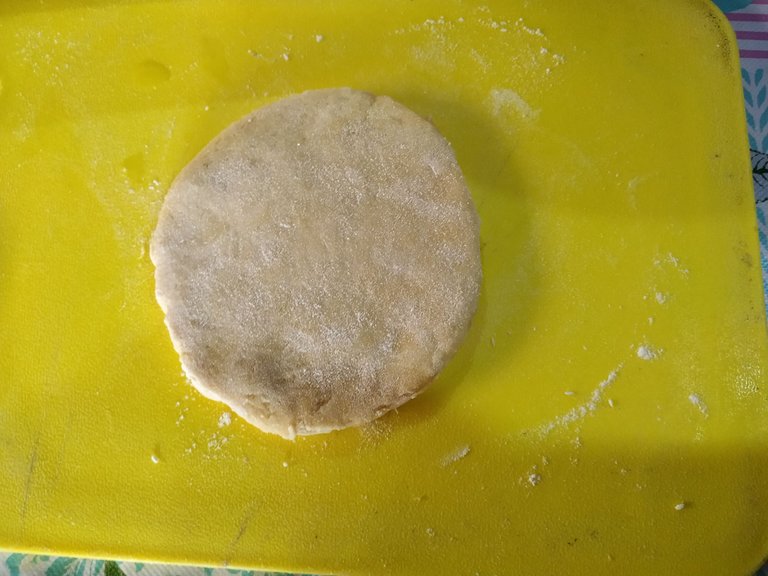 ---
Hacemos lo mismo con el resto de la masa y las llevamos a asar por unos 3 minutos por cada lado o hasta que estén doradas. Yo utilizo un budare para cocinarlas, pero pueden utilizar un sartén.
We do the same with the rest of the dough and grill them for about 3 minutes on each side or until golden brown. I use a budare to cook them, but you can use a frying pan.
---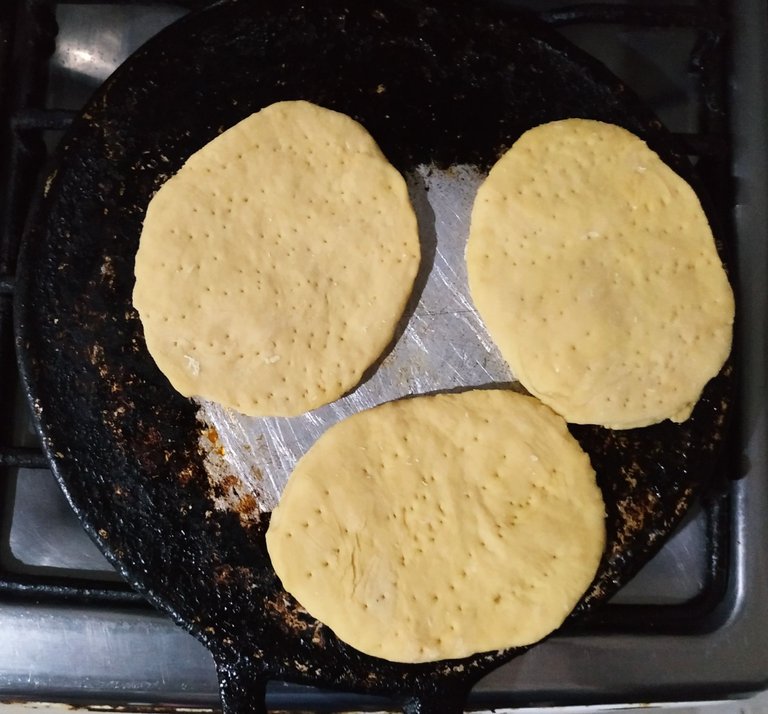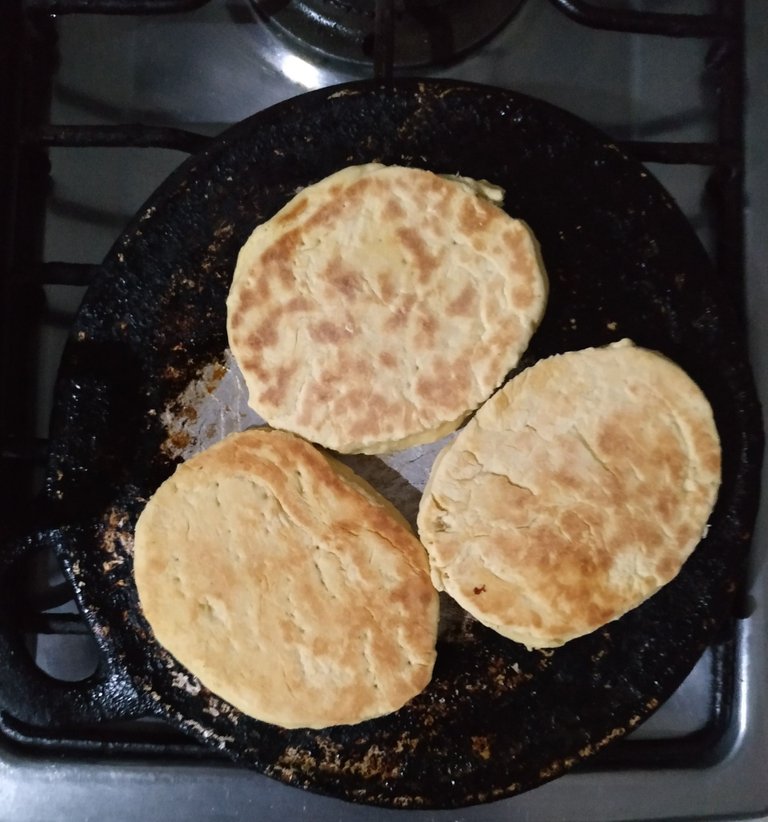 ---
Y listo, tendremos estas ricas arepas de trigo.
And ready, we will have these delicious wheat arepas.
---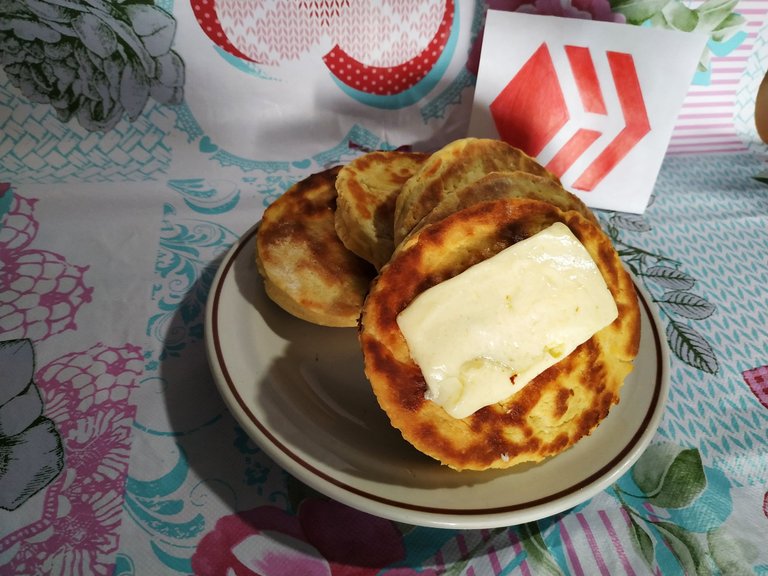 ---
---
Les agradezco por leer mi publicación, espero se animen a elaborar esta receta y déjenme saber en los comentarios si alguna vez has probado estas arepas de harina de trigo si eres de Venezuela.
Que tengan un feliz día y noche.
Thank you for reading my post, I hope you are encouraged to make this recipe and let me know in the comments if you have ever tried these wheat flour arepas if you are from Venezuela.
Have a happy day and night.
---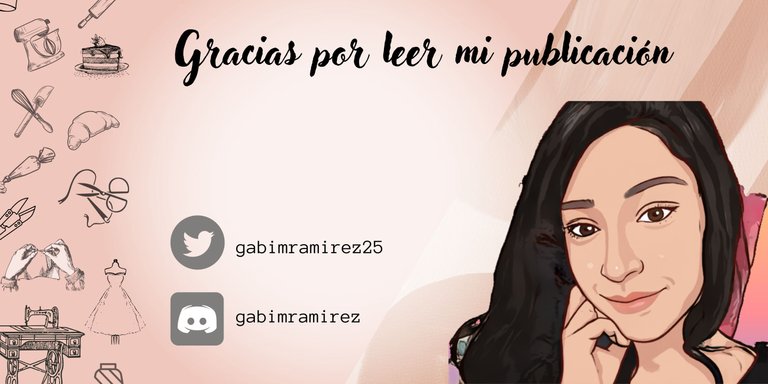 ---
Fotografías tomadas desde mi teléfono Xiaomi Redmi Note 6 Pro / Photos taken from my Xiaomi Redmi Note 6 Pro phone.