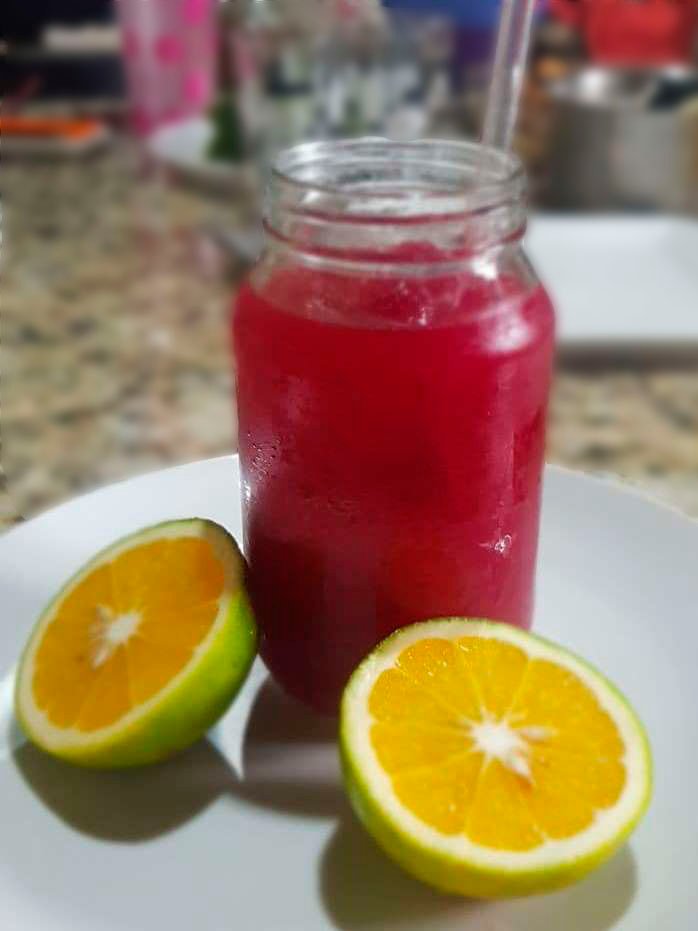 Hello friends,
Nowadays it is very important to strengthen our immune system by increasing the intake of vitamins; a natural way to provide vitamins to our body is by consuming healthy foods that are rich in nutrients.
There are many foods and preparations that can help us increase the body's defenses, today I will share with you a drink as delicious as it is healthy, rich in vitamins, fiber and minerals. It is a juice that is known as 3 in 1, because it combines oranges, carrots and beets.
The preparation of this drink is not at all complicated compared to the great benefits it has for health.
---
Only 3 ingredients are needed:
5 oranges
2 carrot
1 beet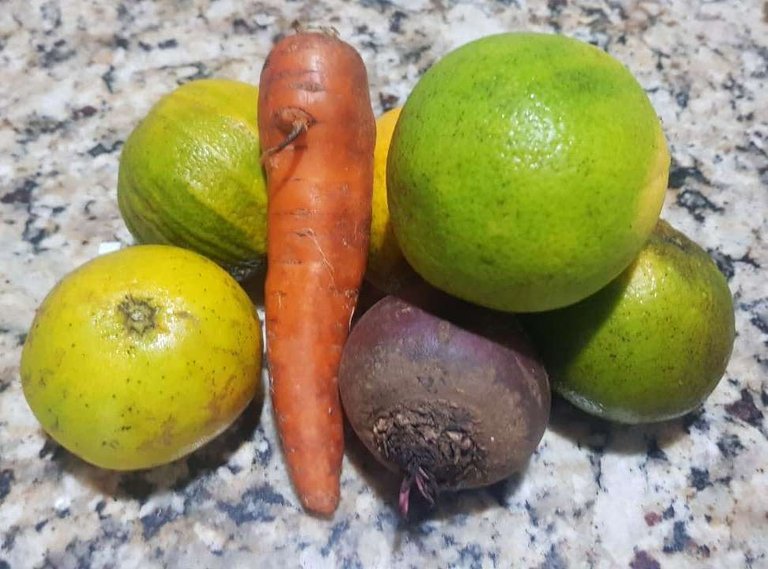 For this drink I use the raw carrot, however, I boil the beet to soften it a little, I do it without removing the skin (we will do this when it is already cooked). It is important that it is a very short cooking because we do not want the beet to lose its properties.
Meanwhile, we are making a juice by squeezing the oranges, without adding water or sugar, the idea is to make a concentrated orange juice.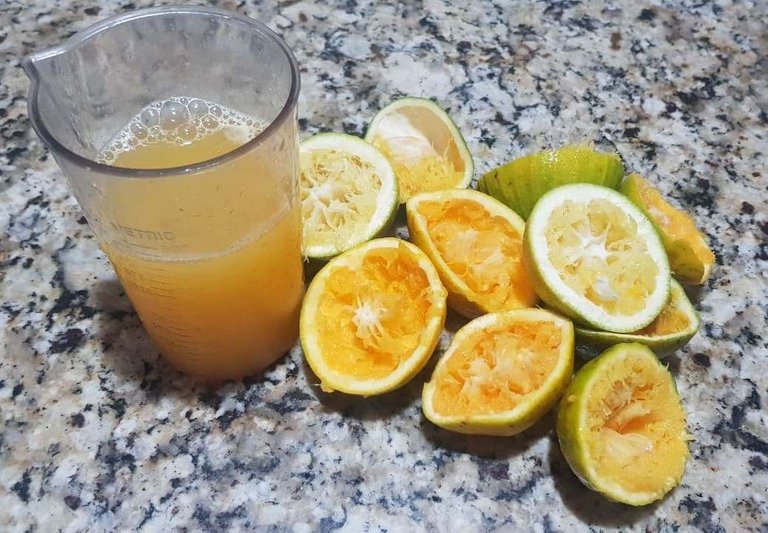 ---
Ingredients ready to use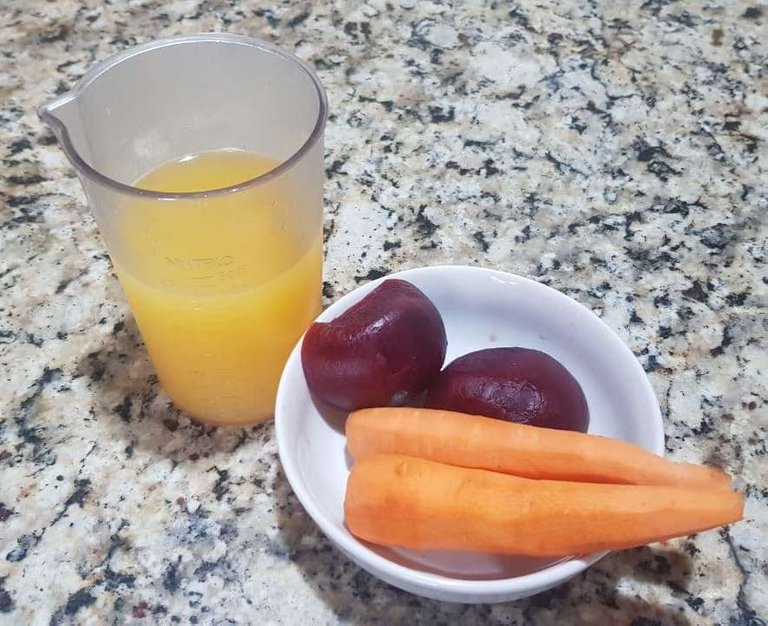 When everything is ready, pour the orange juice into the blender, add the carrots (raw and without skin), and the beet (previously cooked, although some people prefer it raw). Blend well and, if necessary, pass through a strainer.
If you like, you can add a little sugar, although you should keep in mind that both beets and carrots already contain natural sugar.
---
Finally, serve the drink cold with some crushed ice. You can garnish with a celery stick, but I didn't have one this time.
As you can see it is a drink with a beautiful color, and the flavor is exquisite, combining the acidity of the orange with the sweetness of the carrot and beet, it is really tasty.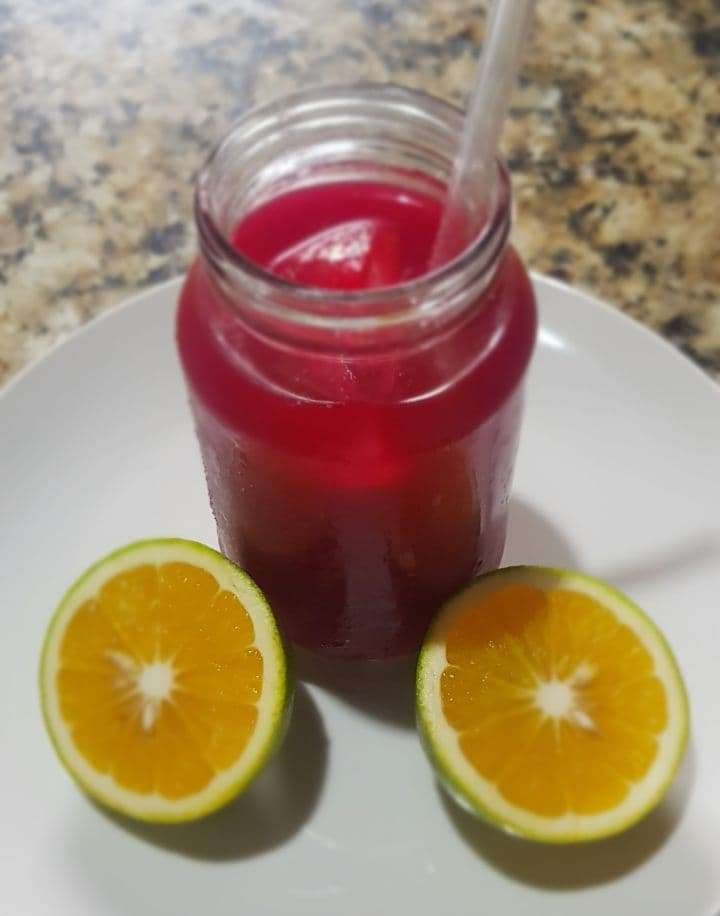 ---
The 3 in 1 juice is so beneficial to health that it is recommended for many pathologies, some say it is excellent to combat problems of anemia or low hemoglobin. For example, it has been recommended to me for blood pressure control, and when I have to recommend it, I simply say that it is a concentrated natural cocktail of vitamins, potassium, iron, a real all-in-1.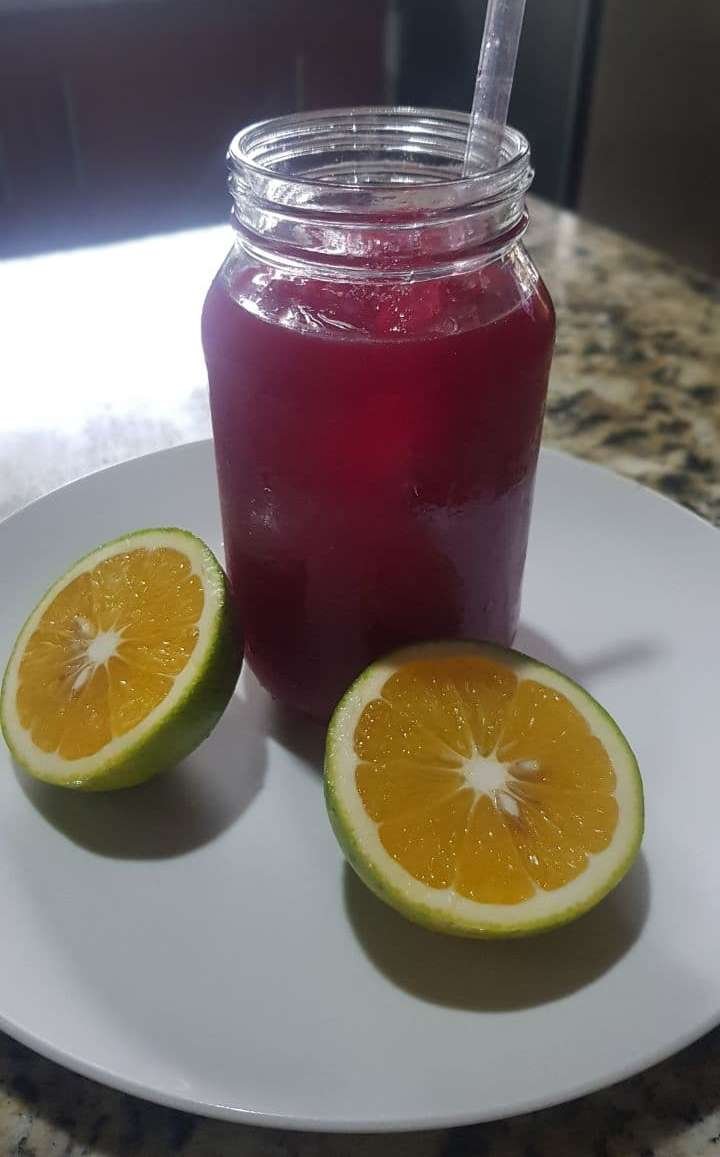 ---
All photographs in this post were taken by me with a Samsung S9 phone.
---
ESPAÑOL
Hola amigos,
Hoy en día es importantísimo fortalecer nuestro sistema inmunológico aumentando el consumo de vitaminas; una forma natural de proveerle vitaminas a nuestro organismo es consumiendo alimentos saludables que sean ricos en nutrientes.
Son muchos los alimentos y las preparaciones que pueden ayudarnos a aumentar las defensas del organismo, hoy les compartiré una bebida tan deliciosa como saludable, rica en vitaminas, fibras y minerales. Es un jugo que se le conoce como 3 en 1, porque combina naranjas, zanahorias y remolacha.
Su preparación no es nada complicada, comparada con los grandes aportes que tiene para la salud.
---
Se necesitan solo 3 ingredientes:
5 naranjas
2 zanahorias
1 remolacha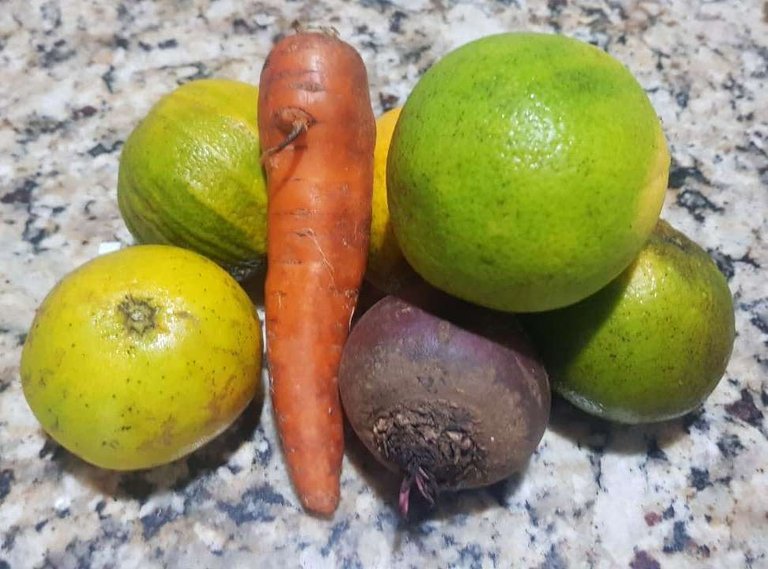 Para esta bebida utilizo la zanahoria cruda, sin embargo, sancocho la remolacha para ablandarla un poco, lo hago si quitarle la piel (esto lo haremos cuando ya esté cocida). Es importante que sea una cocción muy breve porque no queremos que la remolacha pierda sus propiedades.
Mientras tanto, vamos haciendo un zumo exprimiendo las naranjas, sin añadirle ni agua, ni azúcar, la idea es hacer un zumo concentrado de naranjas.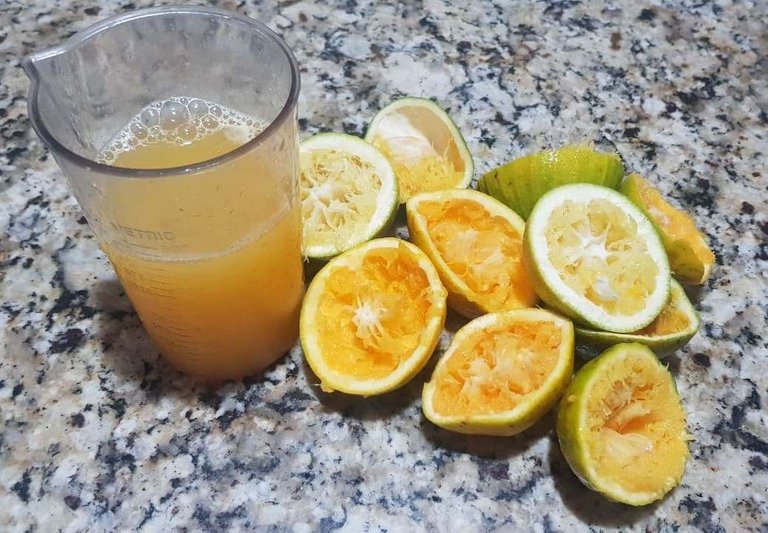 ---
Ingredientes listos para usar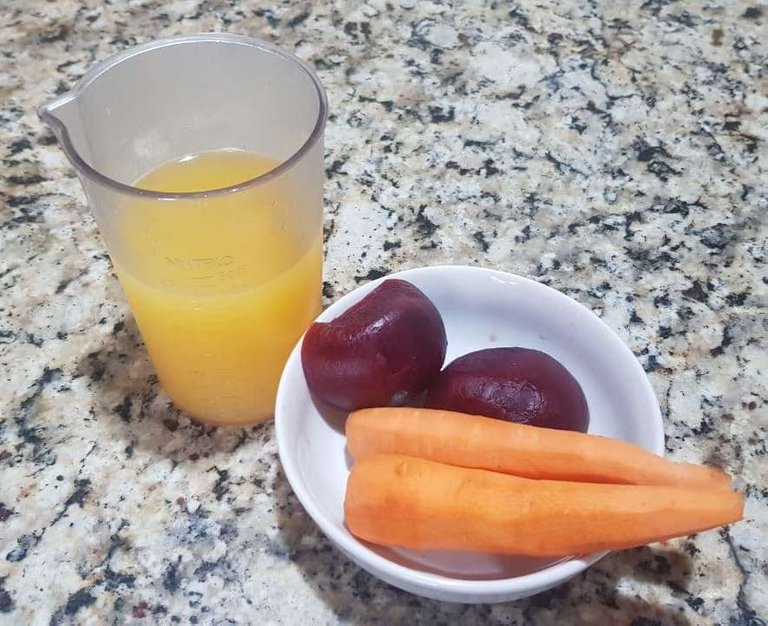 Cuando tengamos todo listo, vertemos el zumo de naranja a la licuadora, añadimos las zanahorias (crudas y sin piel), y la remolacha (previamente cocida, aunque hay quienes la prefieren cruda). Licuar bien y, si es necesario, pasar por un colador.
Si gustas puedes añadir un poco de azúcar, aunque debes tener en cuenta que tanto la remolacha como la zanahoria ya contienen azúcar natural.
---
Por último, servimos la bebida fría con un poco de hielo picado. Puedes decorar con una rama de apio, pero yo en esta oportunidad no tenía.
Como puedes ver es una bebida con un color hermoso, y el sabor es exquisito, se combina la acidez de la naranja con el dulzor de la zanahoria y la remolacha, es realmente sabroso.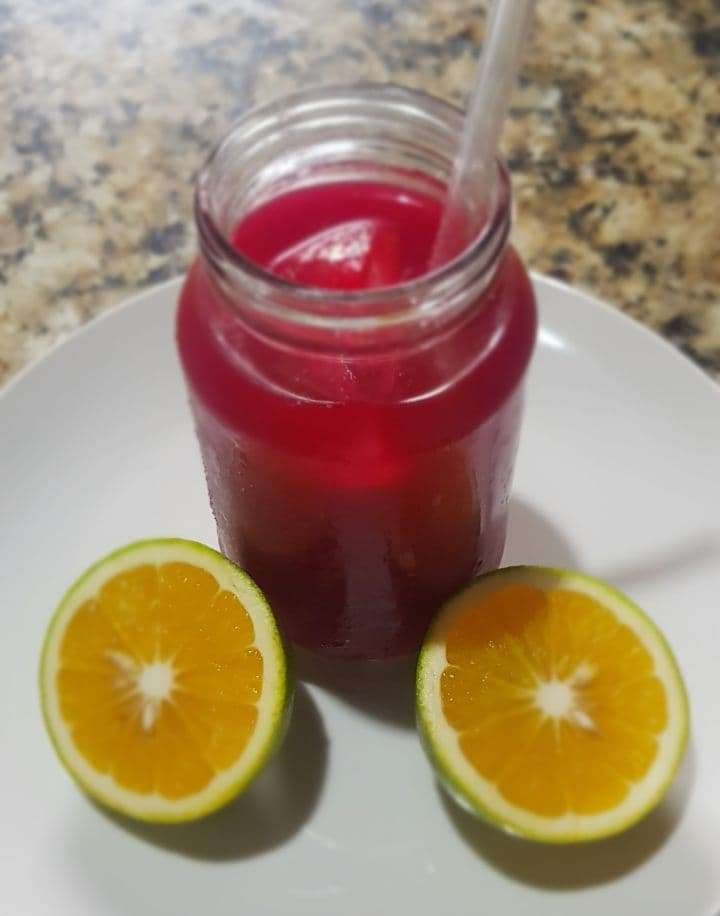 ---
El 3 en 1 es tan beneficioso para la salud que lo recomiendan para muchas patologías, hay quienes dicen que excelente para combatir los problemas de anemia o hemoglobina baja. A mí por ejemplo me lo han recomendado para el control de la presión arterial, y cuando yo lo tengo que recomendar sencillamente digo que es un cóctel natural concentrado de vitaminas, potasio, hierro, un auténtico todo en 1.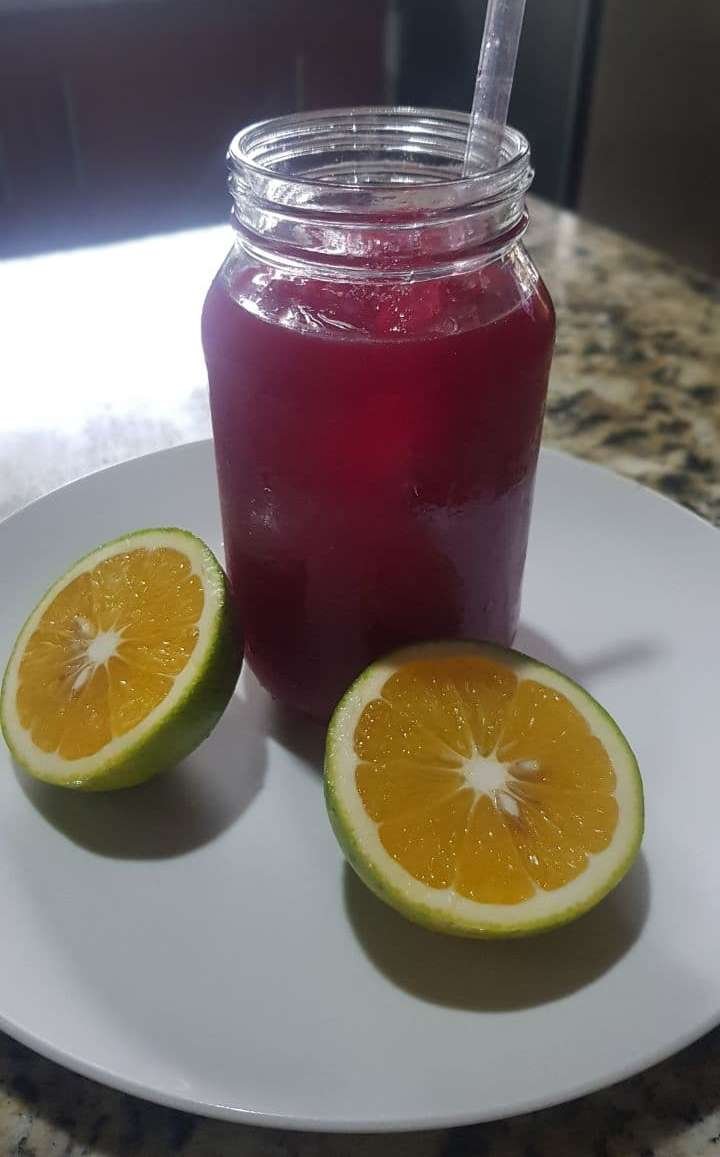 ---
Todas las fotografías de esta publicación fueron tomadas por mi, con un teléfono Samsung S9.
---