Thanks to this juicy and tasty fruit that I have at home, I can take advantage of it to prepare juices, and they are very tasty, which has a very citric flavor. In this way, I grab some very ripe mandarins from the plant in order to prepare a mandarin-flavored cake, using its natural extract.

Gracias a esta jugosa y sabrosa fruta que tengo en el hogar, puedo aprovechar de ella para preparar jugos, y quedan bien sabroso, la cual su sabor es muy cítrico. De esta manera agarre de la planta algunas mandarinas bien maduras para así preparar una torta con sabor a mandarina, utilizando su extracto natural.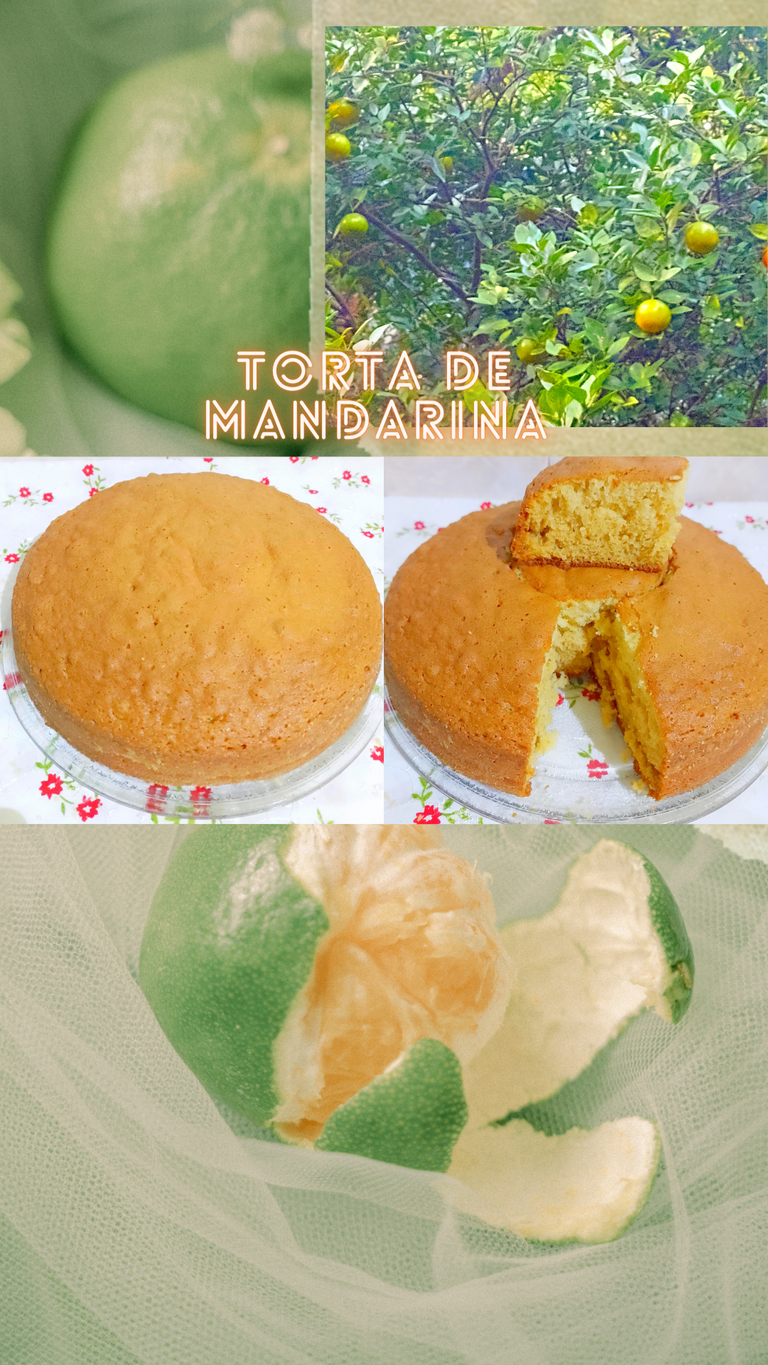 Ingredients:
5 Tangerines.
4 eggs.
1 pinch of salt.
25 ml of oil.
150 g of sugar.
150 g of flour.

Ingredientes:
5 Mandarinas.
4 Huevos.
1 Pizca de sal.
25 ml de aceite.
150 g de azúcar.
150 g de harina.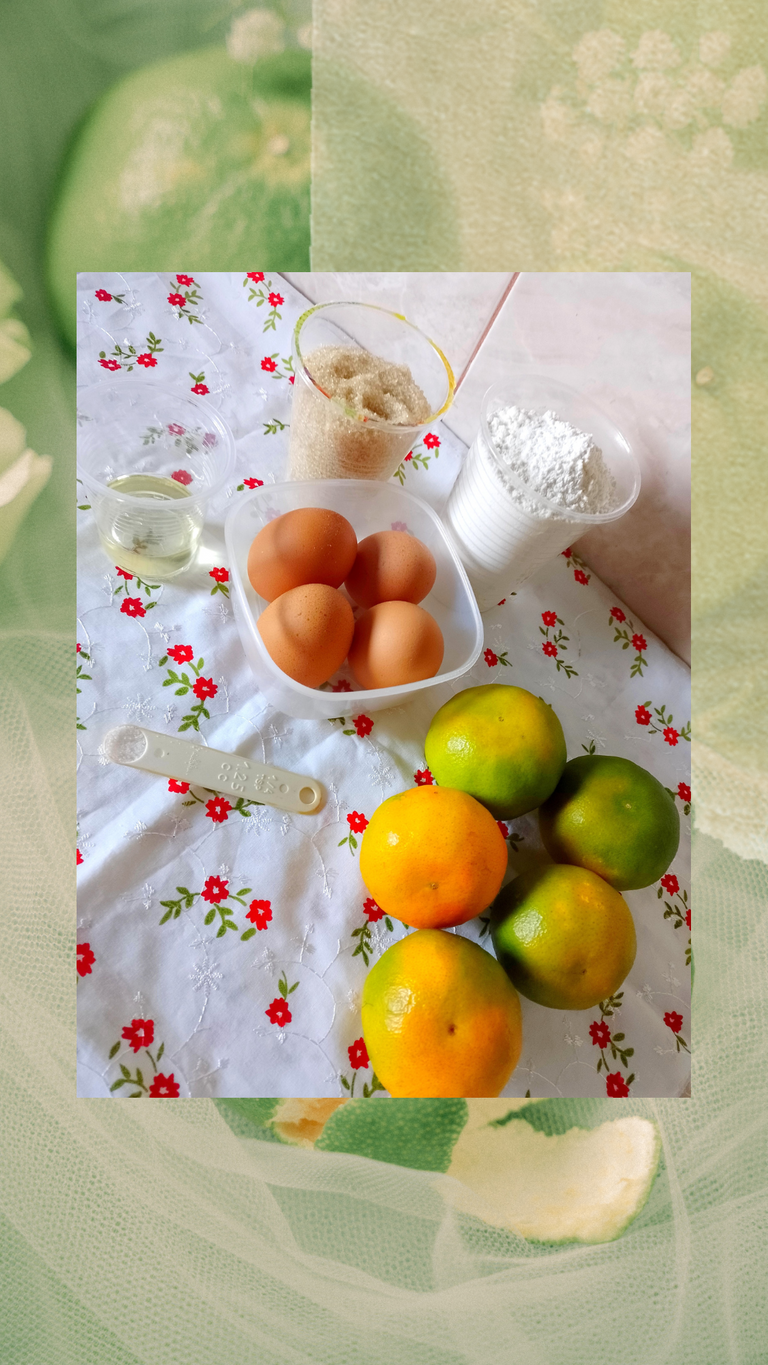 STEP 1:
First of the tangerines I took a zest. Then remove the shell from the tangerines, in order to squeeze them and extract the juice that would give me a quantity of 150 ml of juice.

PASO 1:
Primero de las mandarinas saqué una ralladura. Luego quite la concha a las mandarinas, para así exprimirlas y sacarle el zumo que me diera una cantidad de 150 ml de jugo.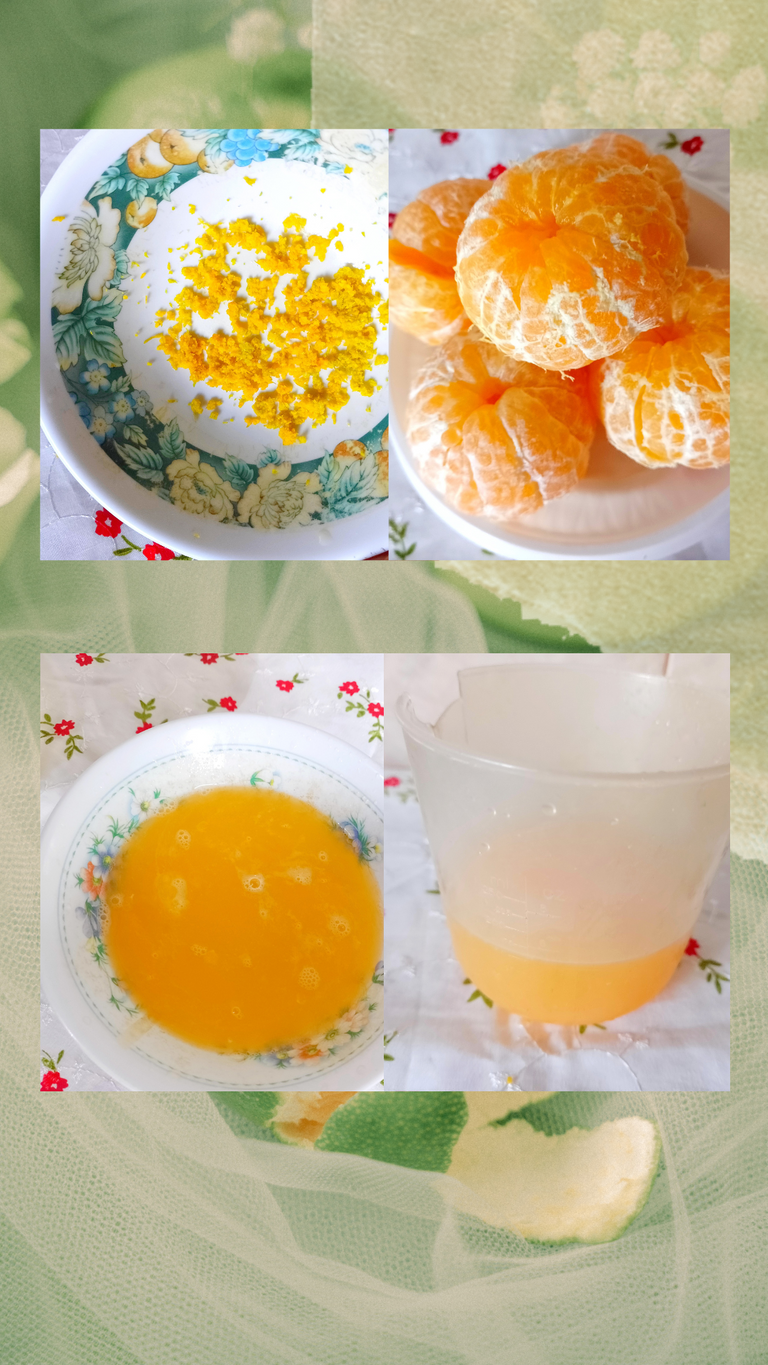 STEP 2:
Separate the whites from the yolks, then to the whites I add the pinch of salt and start beating, then I add half the sugar and continue beating until it reaches stiff peaks.

PASO 2:
Separe las claras de las yemas, luego a las claras le añado la pizca de sal y comienzo a batir, luego le agrego la mitad del azúcar y continuó batiendo hasta llevarlo a punto de nieve.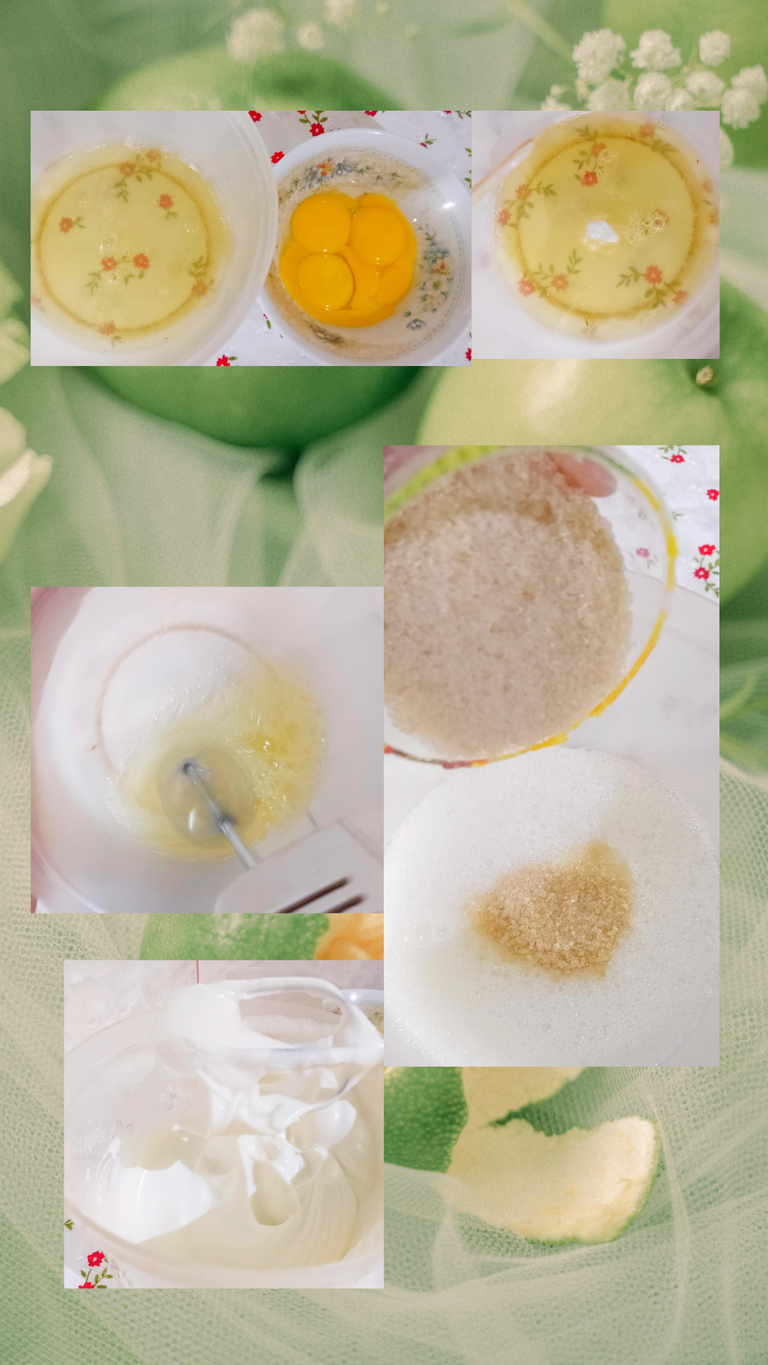 STEP 3:
In another bowl, add the yolks, the other half of the sugar, the tangerine zest, the tangerine juice, and I proceed to beat, then I add the flour to the mixture and beat in an enveloping way with a manual whisk, and so on. I add the egg whites until stiff, continuing to mix and that's how I finish.

PASO 3:
En otro bol, agregue las yemas, la otra mitad del azúcar, la ralladura de la mandarina, el zumo de mandarina, y procedo a batir, luego a la mezcla le incorporo la harina y bato de forma envolvente con un batidor manual, y así le agrego las claras a punto de nieve continuando mezclando y así culmino.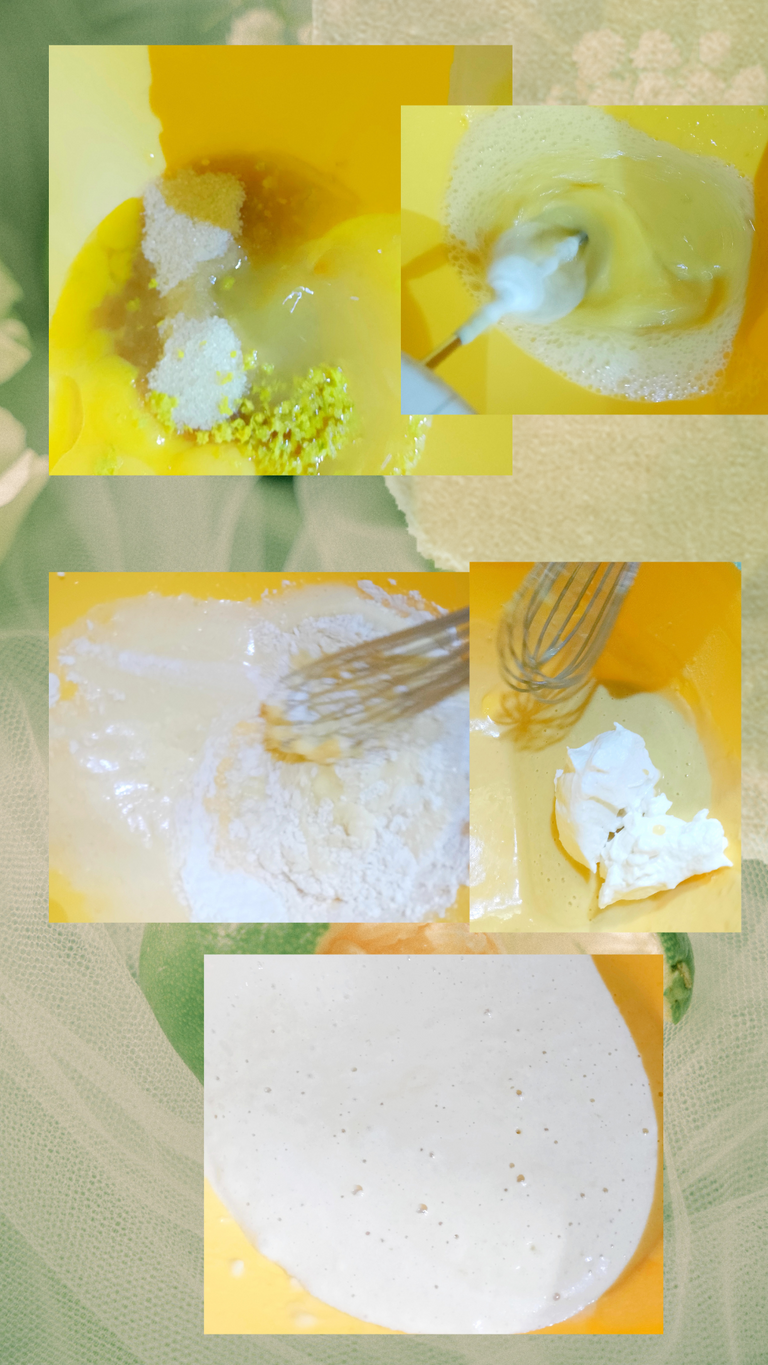 Step 4:
Once the mold is floured, add the mixture and take it to the oven for 45 minutes, when it is ready, remove it from the oven and unmold it, placing it on another base, you can see that it is very spongy and soft, so I pressed it with my fingertip so you can see how fluffy it is, and very tasty. Well, colleagues, I will give you a secret, so that your cakes are spongy, soft and grow more, you must beat the eggs well so that you obtain a good cake. I hope you liked this recipe, which does not have many ingredients, Greetings.

Paso 4:
Ya enharinado el molde, agregue la mezcla y lleve al horno por 45 minutos, al estar lista retire del horno y desmolde, colocándola sobre otra base, puede observar que queda muy esponjosa y suave, así hice presión con la yema del dedo para que vean lo esponjosa que queda, y bien sabrosa. Bueno, compañeros les daré un secreto, para que sus tortas queden bien esponjosa, suaves y crezcan más, deben batir bien los huevos para que así obtengan una buena torta. Espero que les haya gustado esta receta, la cual no lleva muchos ingredientes, Saludos.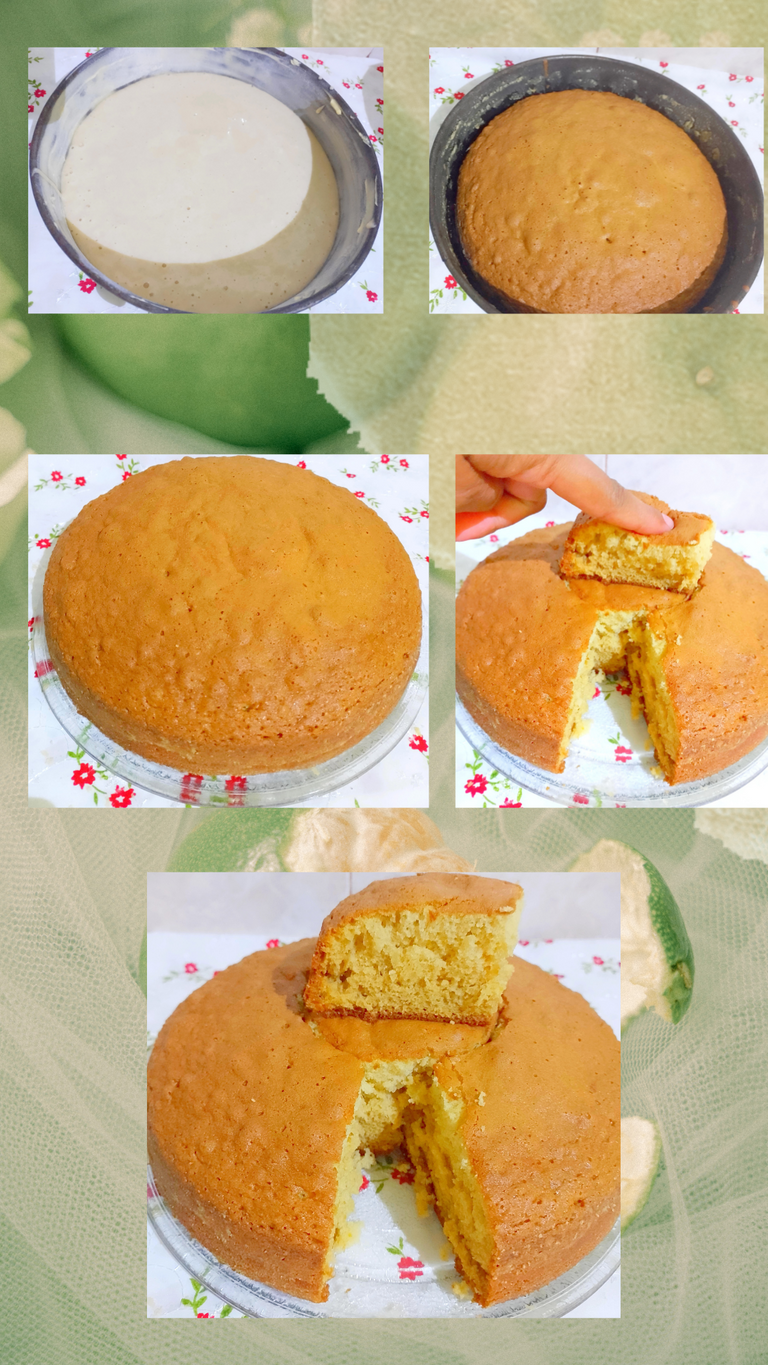 The photos were taken from a Xiaomi Mi A2.

Collage making program: Canva Link
Translated from google translator Link
Photo editing program: PhotoFiltre 7

Las fotos fueron tomadas desde un Xiaomi Mi A2.
Programa para hacer el collage: Canva Enlace
Traducido del traductor de Google Enlace
Programa para editar fotos: PhotoFiltre 7

I say goodbye until another opportunity.
Thanks for your support.

Me despido hasta otra oportunidad.
Gracias por su apoyo.

Copyright @imargasa. All rights reserved.