Hola creativos de la cocina....
Es maravilloso las cosas que se pueden realizar con pocos ingredientes y pueden ser cosas han deliciosas que provoca comerlas todas de una vez... Hoy es lunes, y sentí deseos de algo dulce, pero contaba con pocos materiales.. asi que aqui les cuento mi aventura.,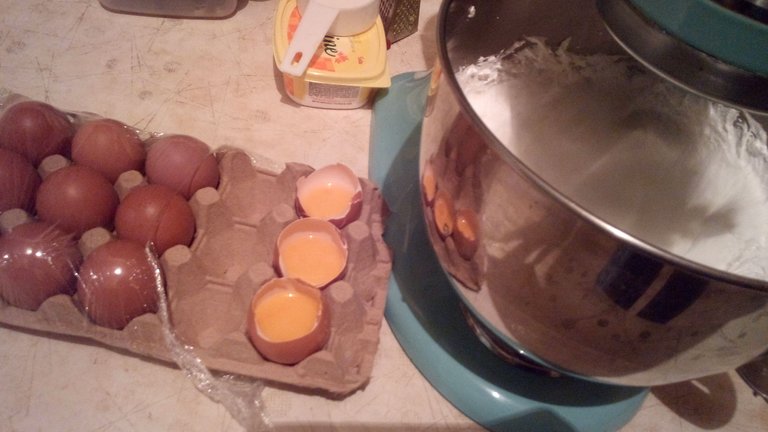 Ingredientes:
3 huevos
300gramos de azucar
1 limon
Con estos tres ingredientes hice la magia... Sabes de que se trata, si lo sabes ve que rico me han quedado si no lo sabes pues sigue la preparación.
Preparación:
De los huevos solo utilice las claras, las yemas las reserve para otra preparación.
Coloque todo en un bol de la batidora.
Le agregué los 300gramos de azucar. Por cada clara son 100gramos de azucar.
Ralle la cáscara del limón, y tambien le agregué el jugo.
Todo junto se comienza a batir en velocidad media.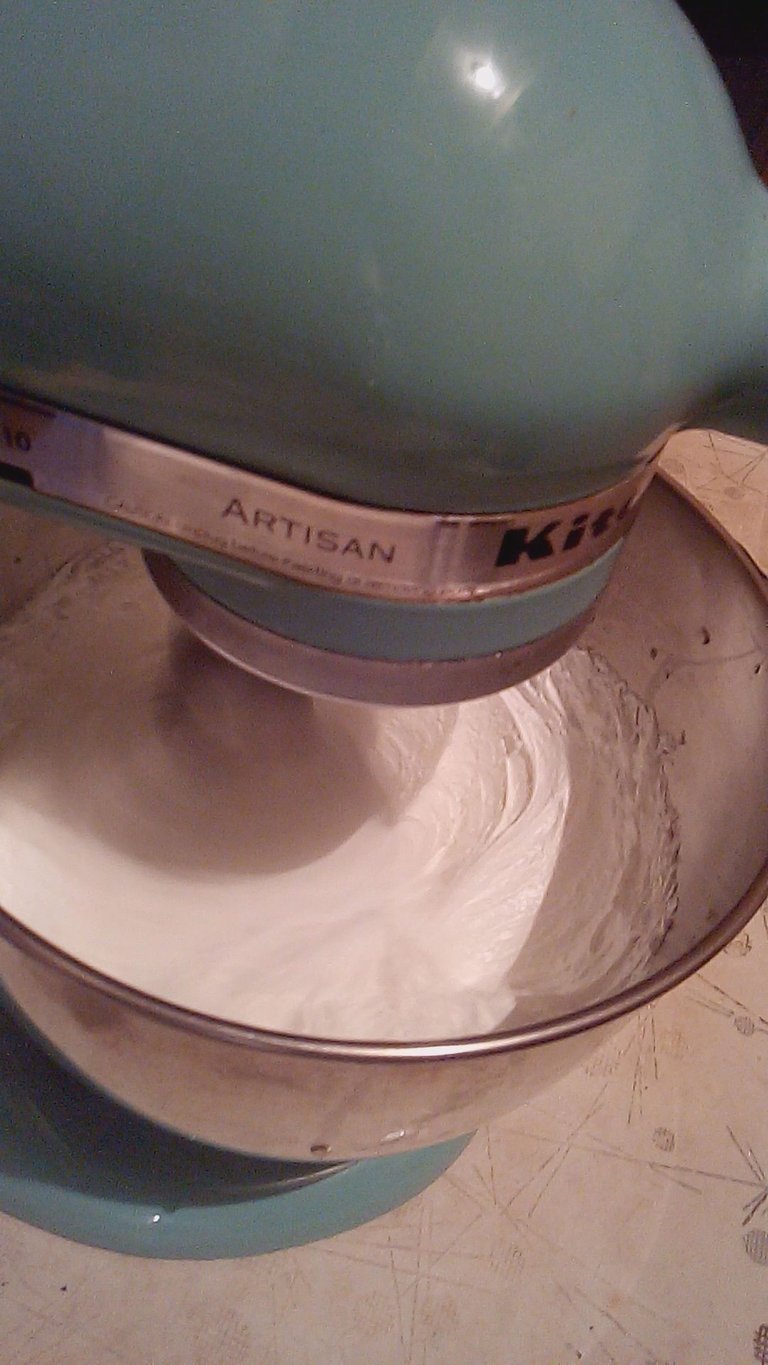 Dejo batir por 20 min... Hasta que la mezcla se ponga firme.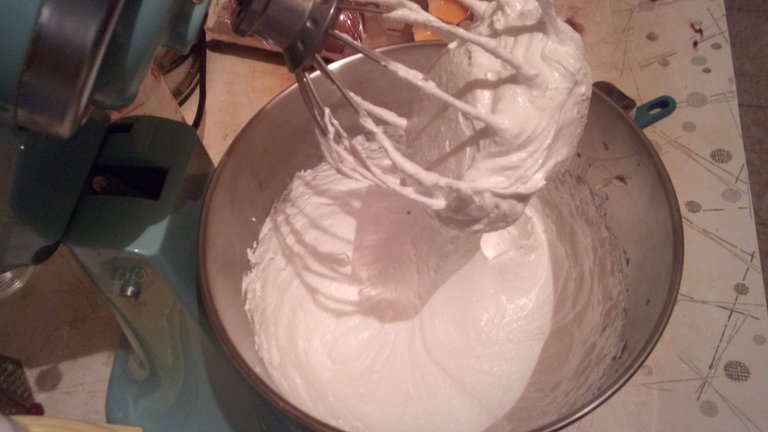 Debe quedar cremoso y firme, esto me quedo deliciosos tanto que lo tome con una cucharada sin derramar...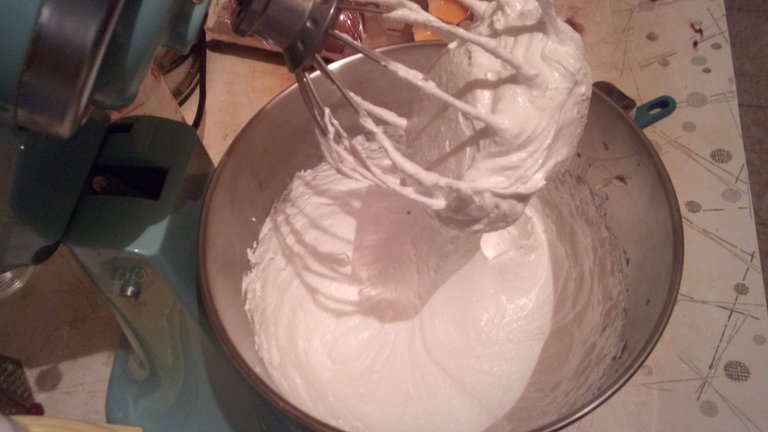 Luego con una cucharita comienzo a colocar pequeñas porciones de mi mezcla con una distancia prudente, para evitar que se peguen al ir al horno y crecer...
1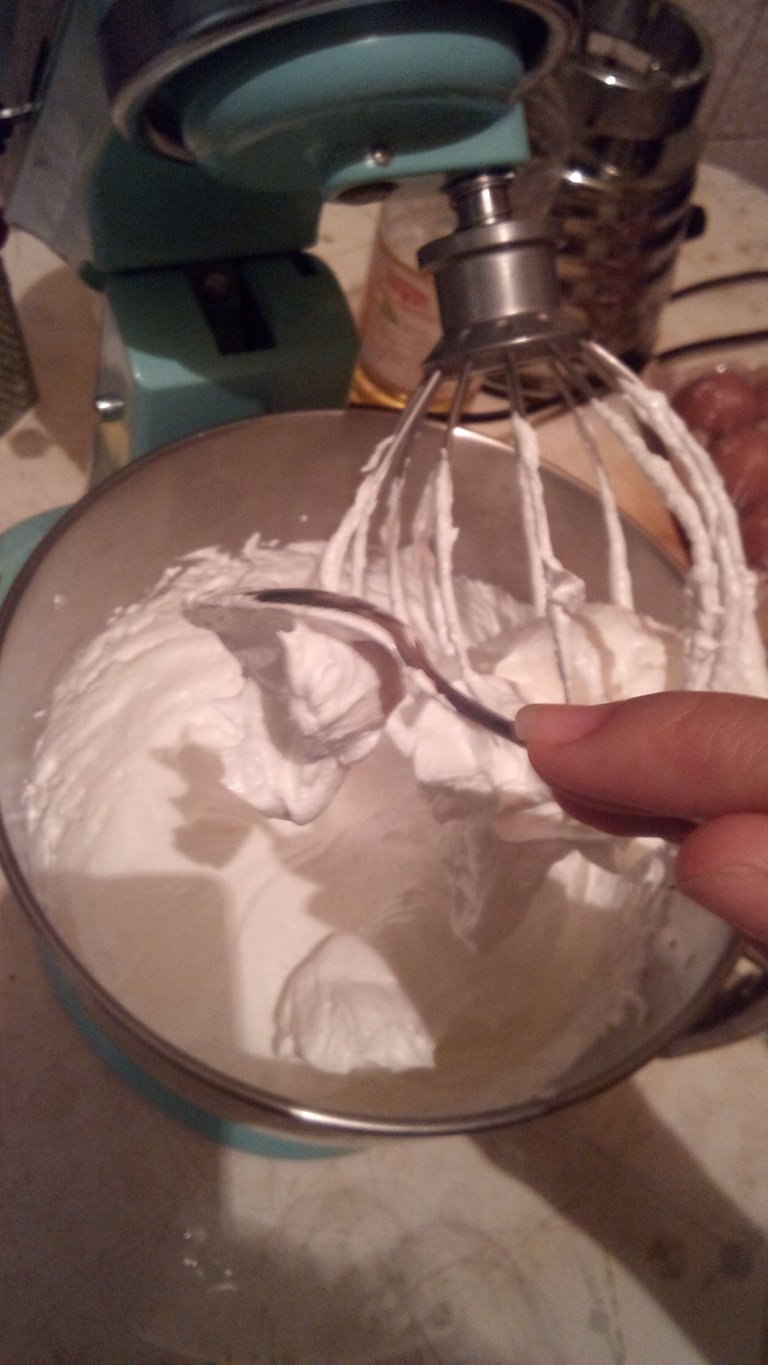 Lugo al horno y los dejo endurecer durante 30 min, estos se endurecen... Para comerlos de un bocado que se deshace en la boca.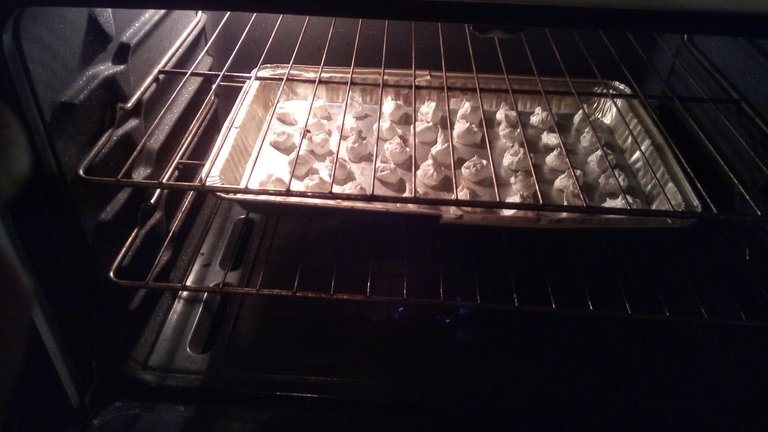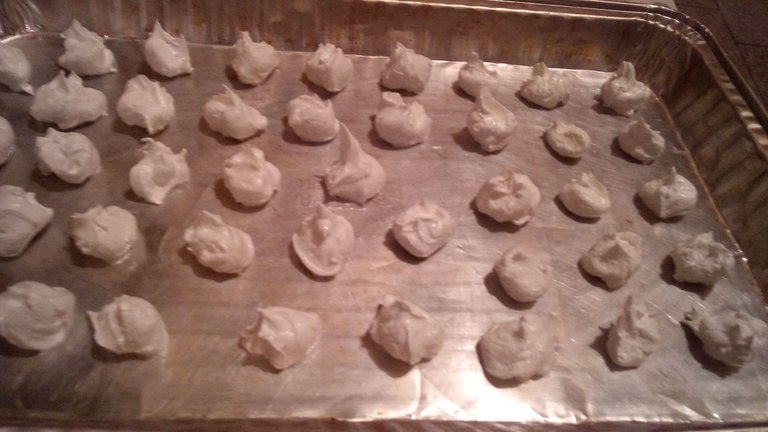 Y asi puedo merendar, con esos expectaculares ## suspiros con la receta de la abuela.
Estos ricos dulces los hago por encargo, para celebrar o para compartir.
Cuentame como los haces tu...

🏵️🏵️🏵️🏵️🏵️🏵️🏵️🏵️🏵️🏵️🏵️🏵️🏵️🏵️🏵️🏵️🏵️🌻Hello creative people in the kitchen....
It is wonderful the things that can be made with few ingredients and can be so delicious that you can eat them all at once.... Today is Monday, and I felt like something sweet, but I had few materials... so here I tell you about my adventure..,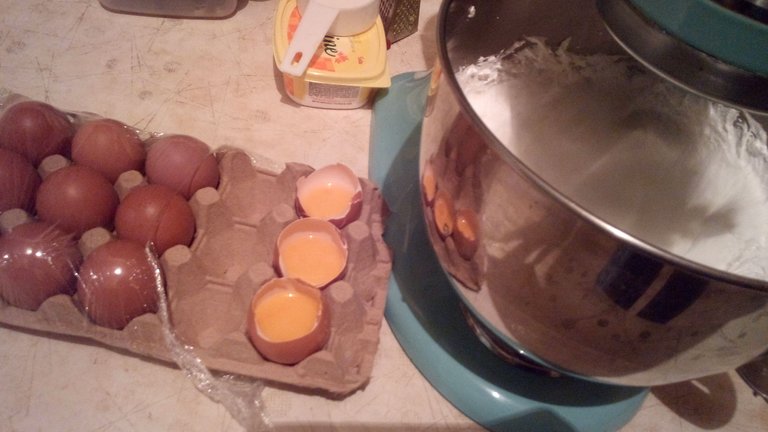 Ingredients:
3 eggs
300 grams of sugar
1 lemon
With these three ingredients I made the magic .... You know what it is all about, if you do, see how delicious they are. If you don't know, follow the preparation.
**Preparation:
From the eggs only use the whites, the yolks I reserve them for another preparation.
Place everything in a bowl of the mixer.
I added the 300 grams of sugar. For each egg white there are 100 grams of sugar.
Grate the lemon peel, and also add the juice.
All together start beating at medium speed.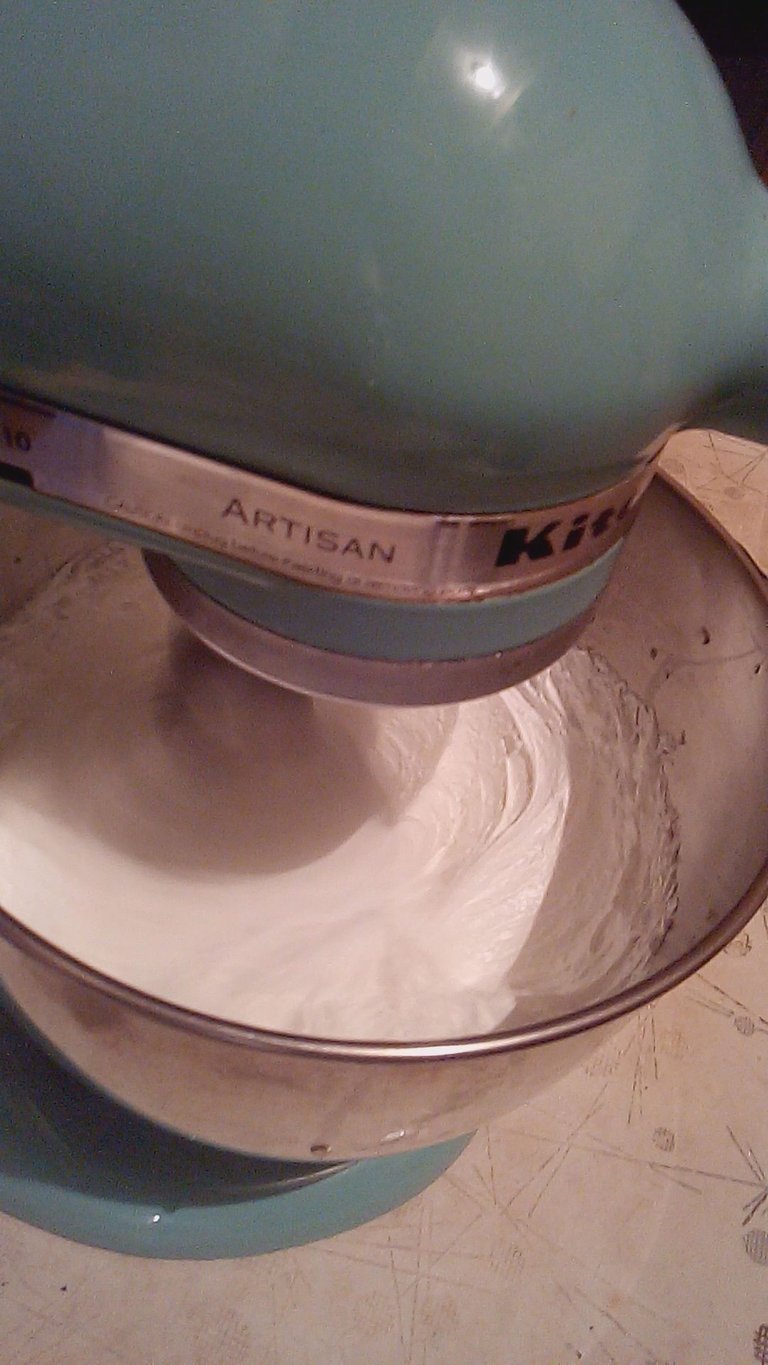 I let it beat for 20 minutes... Until the mixture becomes stiff.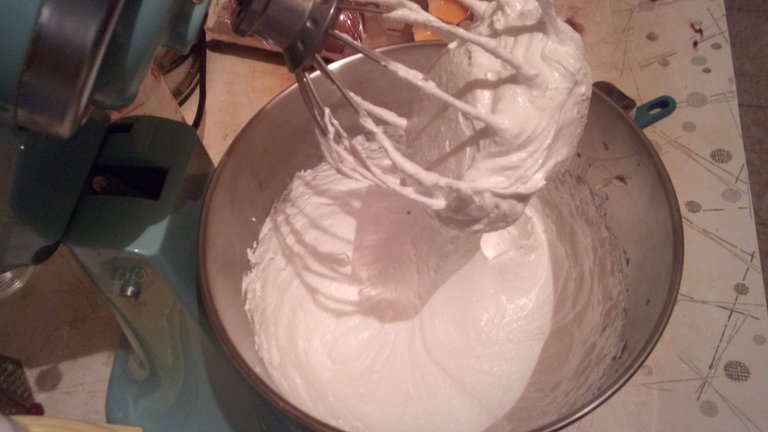 It should be creamy and firm, this was delicious so much that I took it with a spoon without spilling....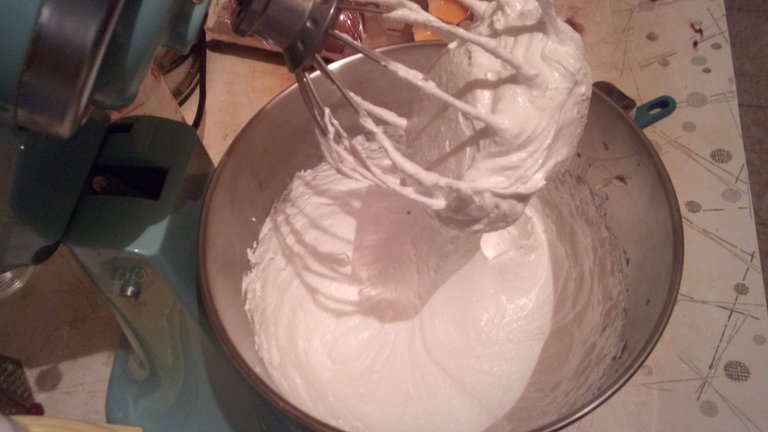 Then with a spoon I begin to place small portions of my mixture with a prudent distance, to prevent them from sticking when they go to the oven and grow...
1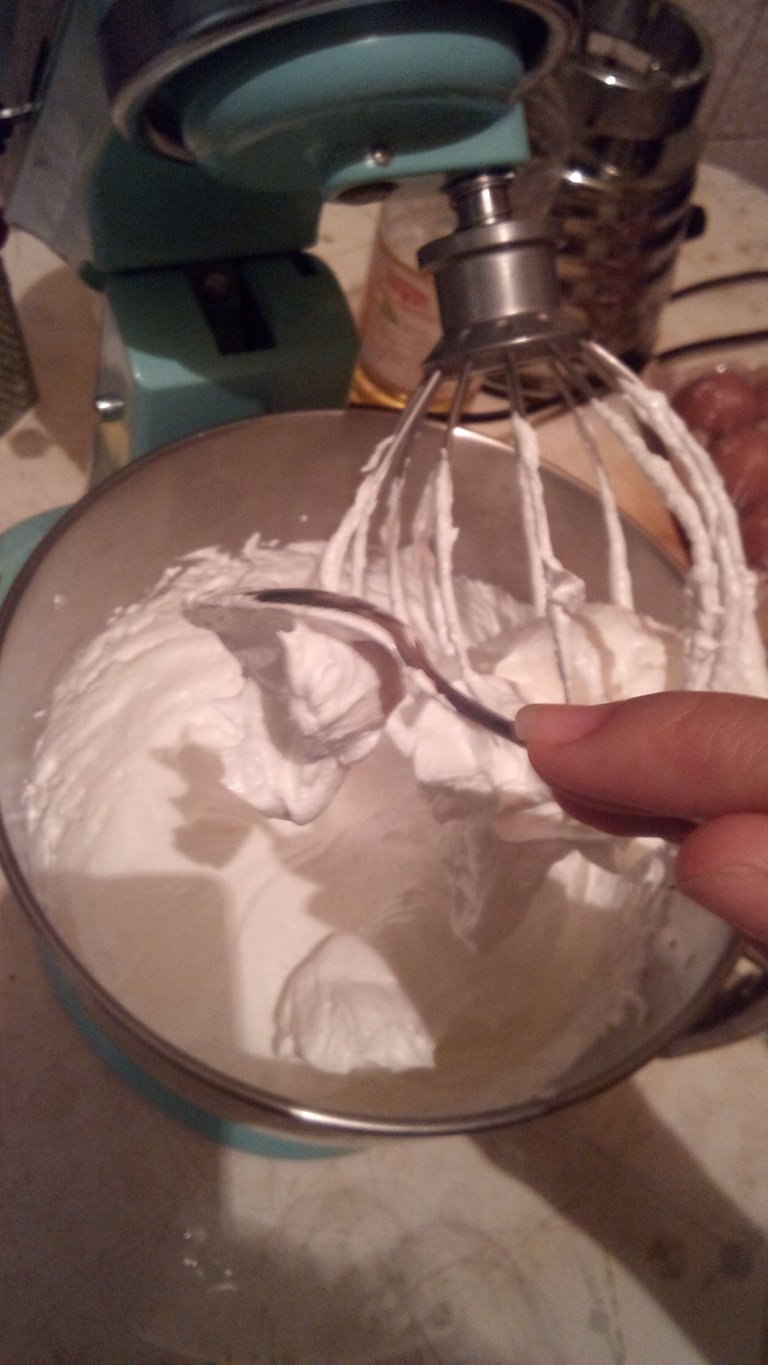 I put them in the oven and let them harden for 30 minutes, they harden... To eat them in one bite that melts in your mouth.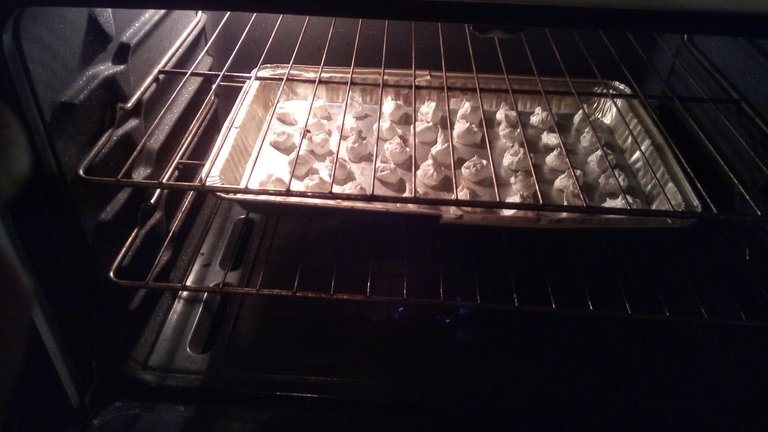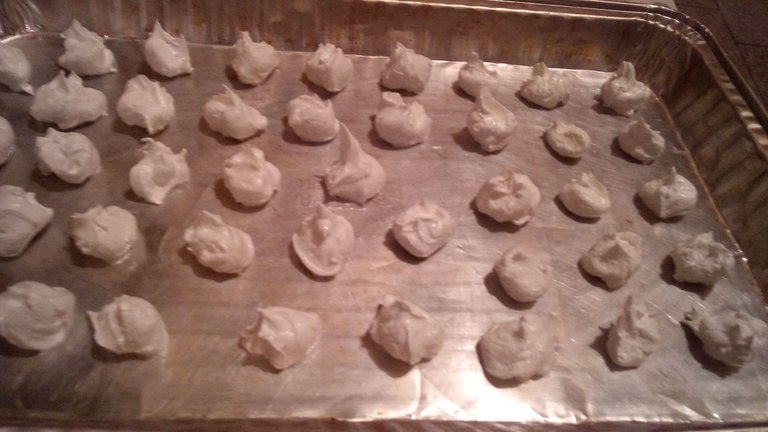 And so I can snack, with those spectacular ## suspiros with grandma's recipe.
I make these delicious sweets to order, to celebrate or to share.
Let me know how you make them....

Translated with www.DeepL.com/Translator (free version)