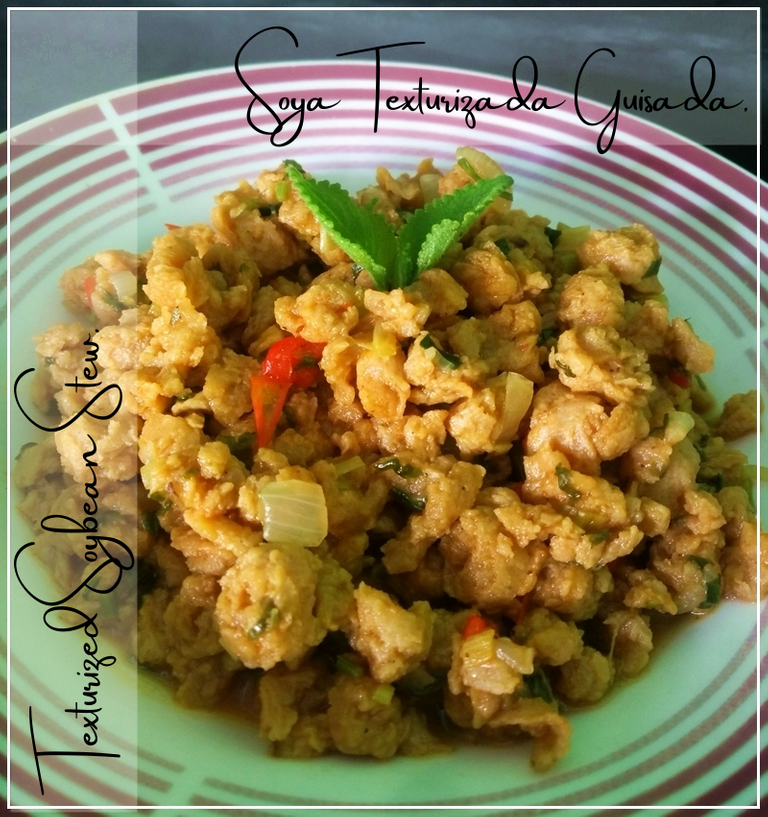 Made in Canva
---
Hoy les traigo una receta saludable para variar, hace días estaba haciendo unas compras precisaba tener afrecho para mezclar con harina de trigo y o de maíz, puesto que he estado sufriendo de estreñimiento, en mi búsqueda encontré soya o soja texturizada me lleno de intriga porque llevaba el nombre de carne de soya, no había escuchado antes de esto y decidí comprar un poco para probar esta versión vegetariana de la carne. Investigué cómo debía prepararse, noté que es muy fácil además quería probar su sabor, la realidad es que no tiene sabor a carne pero imagino que su nombre se debe a su alto contenido de proteína como la carne.
Today I bring you a healthy recipe for a change, days ago I was doing some shopping I needed to have bran to mix with wheat flour and or corn flour, since I have been suffering from constipation, in my search I found soy or textured soybeans I was intrigued because it had the name of soy meat, I had not heard of this before and decided to buy some to try this vegetarian version of meat. I researched how it should be prepared, I noticed that it is very easy and I also wanted to try its flavor, the reality is that it does not taste like meat but I imagine that its name is due to its high protein content like meat.
---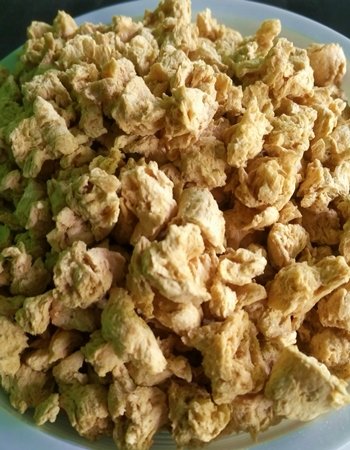 Para aquellos que no saben, la soya texturizada es un alimento que se obtiene de la harina de soya, y que no contiene químicos en su proceso de elaboración, además de tener un alto contenido en proteínas como la carne también asemeja su forma, como pequeños trozos de carne picada y posee gran cantidad de fibra, se puede preparar como hamburguesas, albóndigas o guisada como explicaré a continuación.
For those who do not know, texturized soy is a food obtained from soy flour, and does not contain chemicals in its manufacturing process, in addition to having a high protein content as meat also resembles its shape, like small pieces of minced meat, has a lot of fiber, can be prepared as burgers, meatballs or stewed as I will explain below.
---
LET'S COOK!
---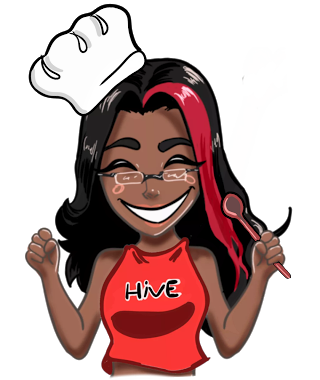 Ingredientes: || Ingredients: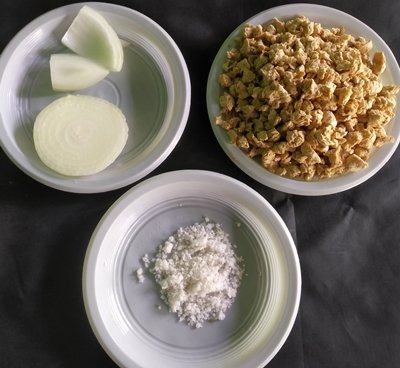 Para hidratar: || To hydrate:
▪️ 2 tazas de soya texturizada.
▪️ 2 cucharadas colmadas de sal.
▪️ Media cebolla.
▪️ 2 cups textured soybeans.
▪️ 2 heaping tablespoons salt.
▪️ Half an onion.
---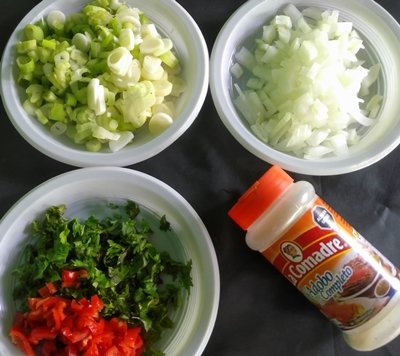 Para guisar: || For stewing:
▪️ Ají dulce (3).
▪️ Cebolla (media).
▪️ Cebollín (2)
▪️ Especias (orégano, otras a gusto).
▪️ Condimento (a gusto).
▪️ Sweet chili (3).
▪️ Onion (half).
▪️ Chives (2).
▪️ Spices (oregano, others to taste).
▪️ Seasoning (to taste).
---


Preparación: || Preparation: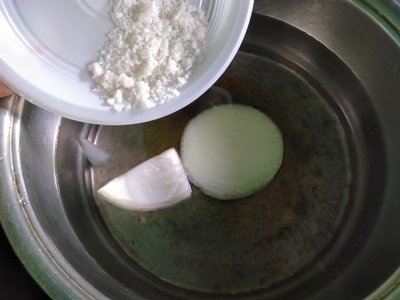 ▪️ La soya texturizada para poder preparar los platillos que queramos primero debe hidratarse, para el necesario picar media cebolla y agregar a 1 litro de agua, dicha agua debe ponerse a hervir y agregar sal, pueden agregar además ajo o sustituir la sal por caldo de pollo o de carne.
The texturized soybean to be able to prepare the dishes that we want first must be hydrated, for the necessary to chop half onion and add to 1 liter of water, this water must be put to boil and add salt, you can also add garlic or replace the salt with chicken or beef broth.
---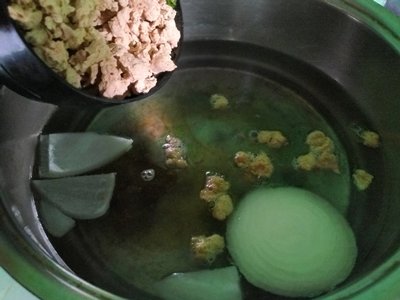 ▪️ Al hervir se deben verter las 2 tazas de soya texturizada y dejar hervir por 10 minutos.
When boiling, pour the 2 cups of texturized soybeans and boil for 10 minutes.
---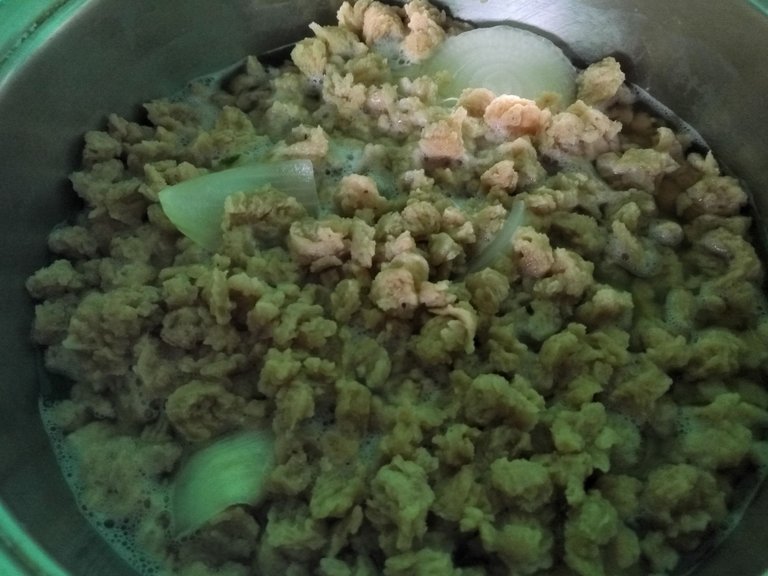 ▪️ Al transcurrir este tiempo notaran que la soya duplico tu tamaño.
After this time you will notice that the soybeans have doubled in size.
---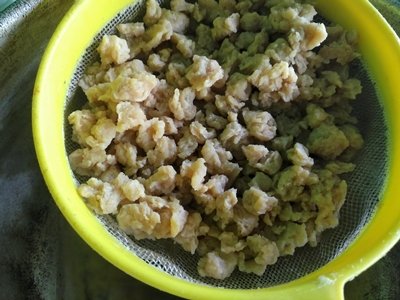 ▪️ De forma inmediata debe colarse la soya para evitar que siga absorbiendo agua.
The soybeans should be strained immediately to prevent further absorption of water.
---
▪️ Hidratada la soya lavamos y picamos los vegetales, luego los ponemos a sofreír con un poco de aceite vegetal.
Once the soybeans are hydrated, wash and chop the vegetables, then fry them with a little vegetable oil.
---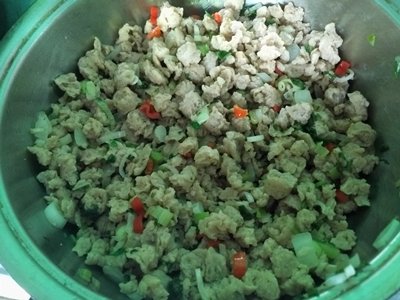 ▪️ A continuación agregamos la soya hidratada y mezclamos.
Then add the hydrated soybeans and mix.
---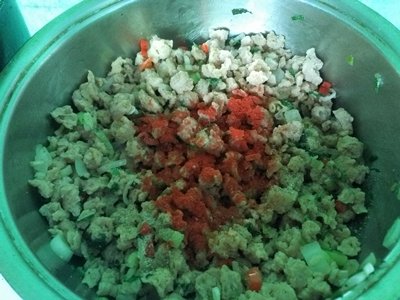 ▪️ Condimentamos a gusto, en mi casa agregué onoto, adobo completo, especias como orégano, albahaca y una planta llamada culantro.
We season to taste, in my house I added onoto, complete adobo, spices such as oregano, basil and a plant called culantro.
---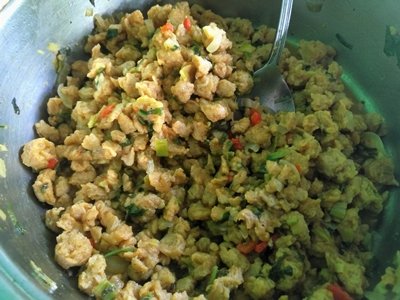 ▪️ Agregué media taza de agua y mezclé, deje hervir por 10 minutos y bajé del fuego.
I added half a cup of water and mixed, let it boil for 10 minutes and turned off the heat.
---


Soya texturizada guisada. || Stewed textured soybeans.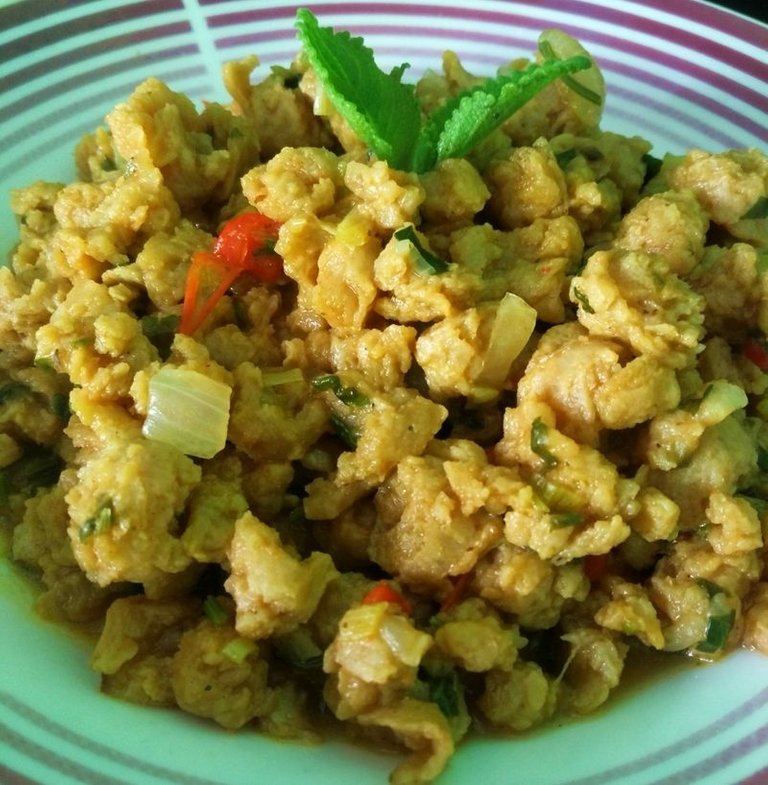 ---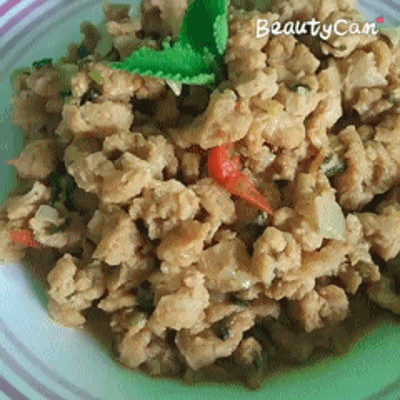 ---


Thank you for reading this publication!


Imágenes tomadas desde mi Alcatel One Touch Idol 4. || Images taken from my Alcatel One Touch Idol 4.
Separadores hechos en PhotoScape. || Dividers made in PhotoScape.
Ediciones hechas en Photoscape. || Editions made in Photoscape.
Translator Deepl.