I am inviting family over for dinner tomorrow to celebrate a friend's birthday after church. I decided to have a traditional ham and a smoked brisket.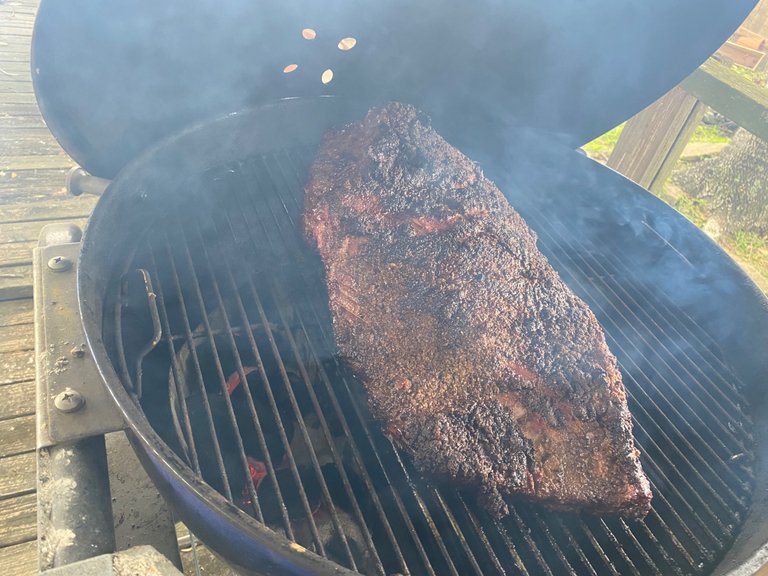 I was able to buy a large brisket that needed minimum trimming for a decent price at the grocery store. It was on sale because of the Easter holiday.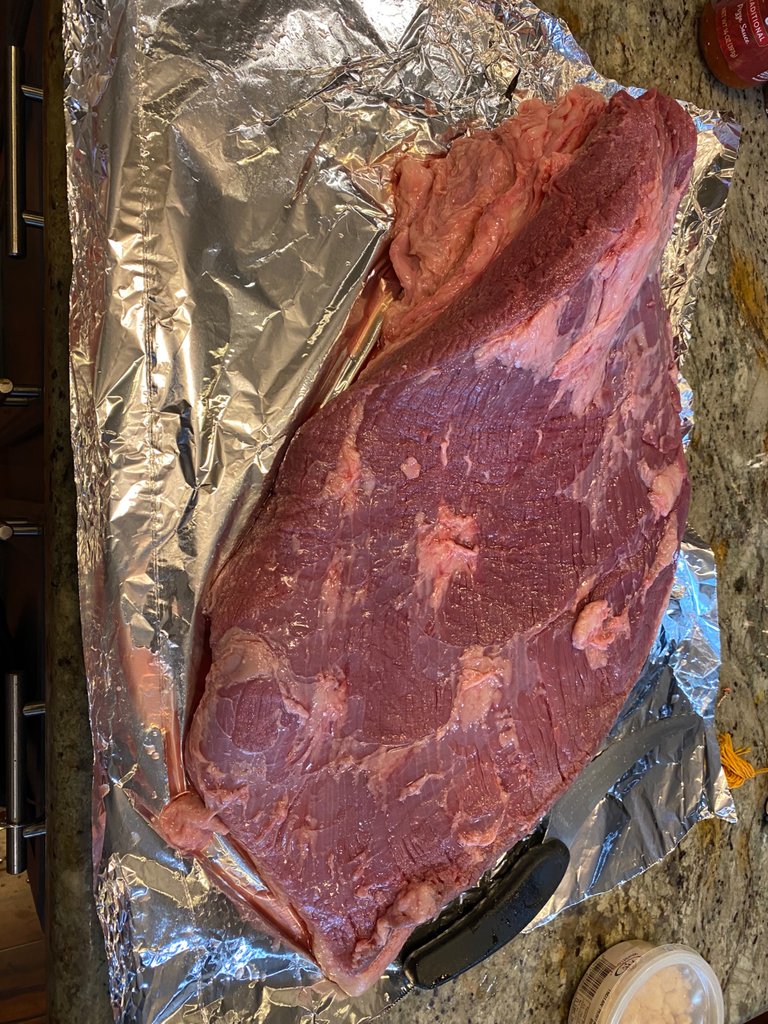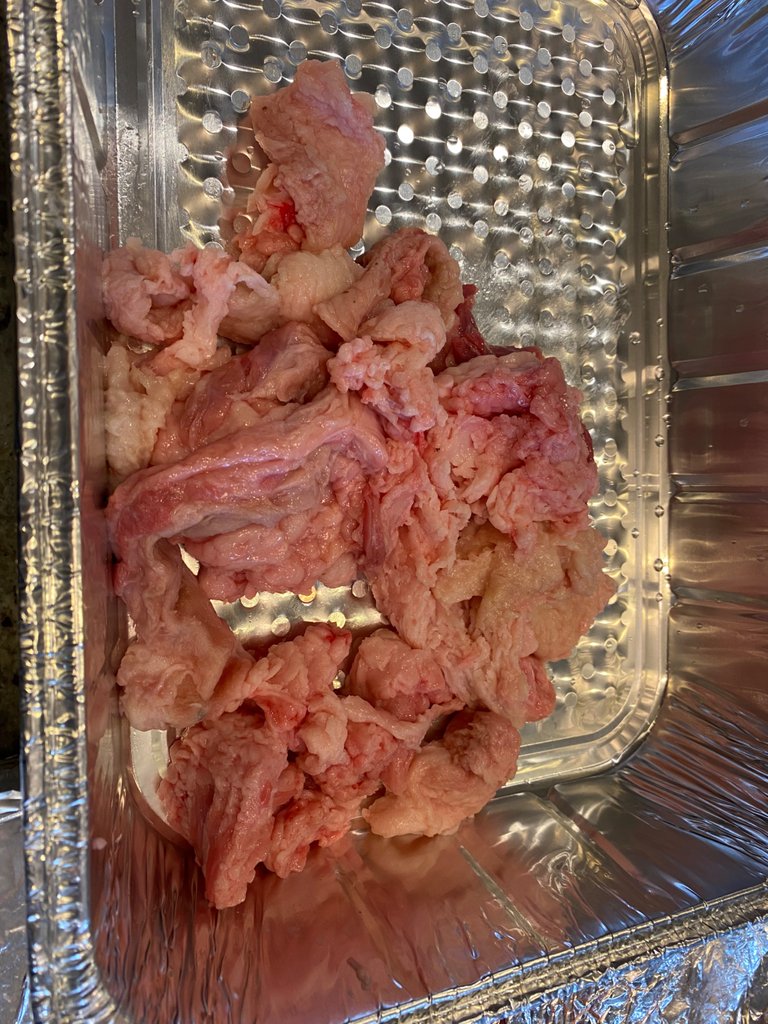 I started off by trimming away the excess fat off of the brisket. I then put salt all over the brisket before I added my spice mixture. I used a recipe that calls for coarsely ground black pepper, onion powder, garlic powder, sugar, ancho chili powder, chipotle chili powder and mustard powder.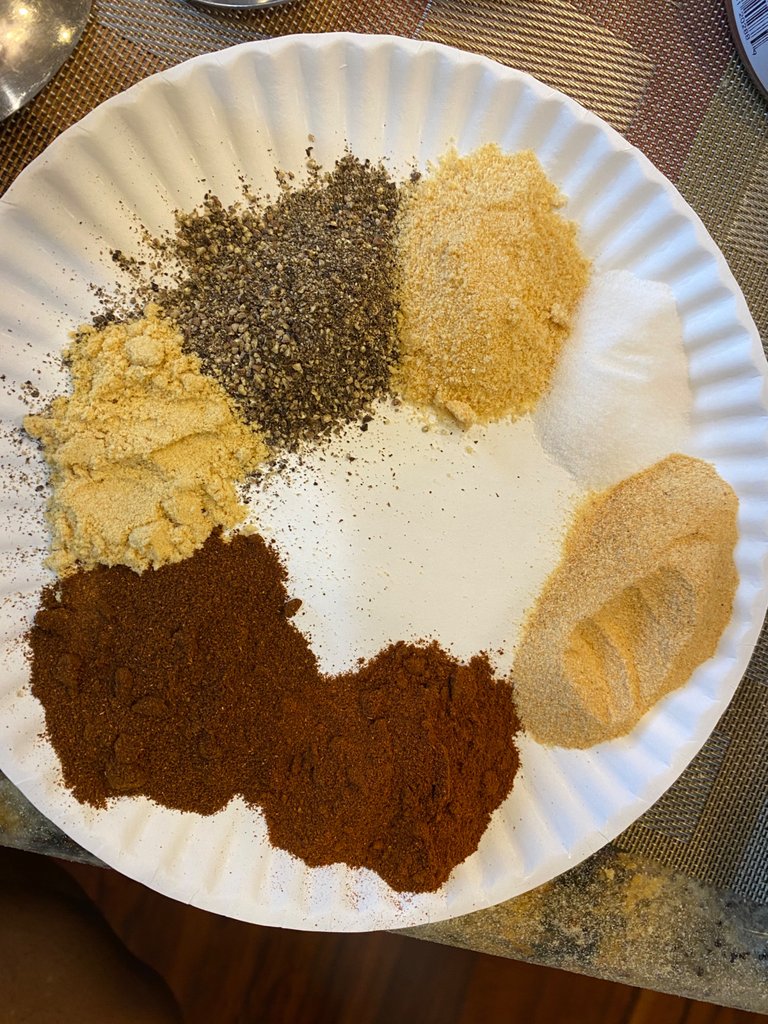 https://amazingribs.com/tested-recipes/spice-rubs-and-pastes/big-bad-beef-rub-recipe/
I have used this recipe before with great success. I put the brisket on my charcoal grill with the fat side down for the first three hours.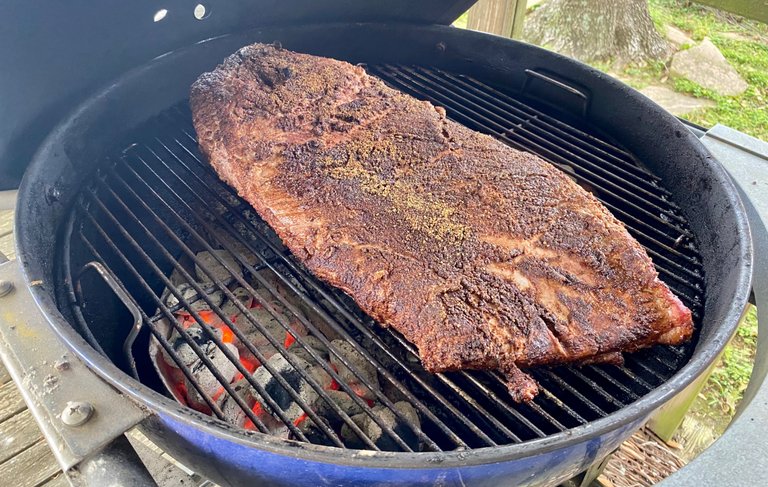 That allows the brisket to develop the crust and to absorb enough smoke to create a smoke ring in the brisket. After approximately three hours, I then use a method that helps to tenderize the brisket and cut down on the cooking time. It is called the Texas crutch.
I wrapped the brisket up in some heavy duty foil, add it about a cup of beer to it, and then put it back on the grill for another five - eight hours.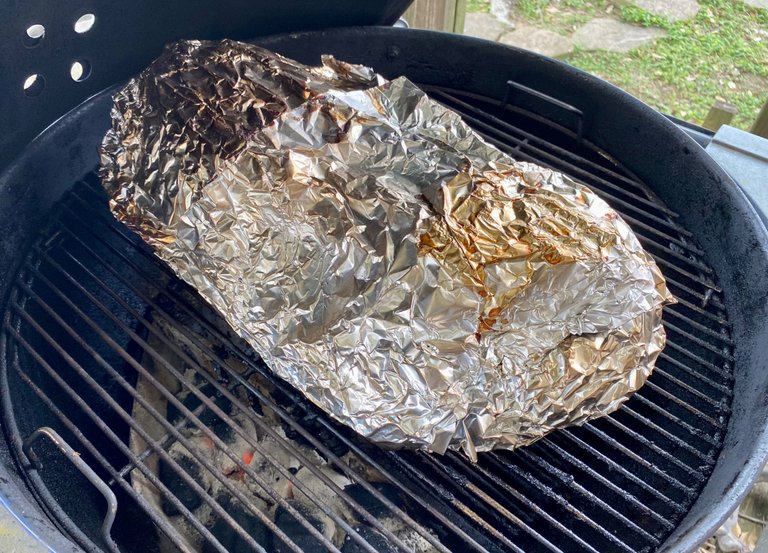 This process allows the brisket to get tender and it also keeps it from drying out. The natural juices in the brisket along with the beer and the crust help to baste the meat.
I have a spiral cut ham that needs to be heated. I am debating on whether or not I should put it in my electric smoker. I will have time tomorrow to put it in the oven to let it heat all the way through before the dinner.
The last step in the process is to allow the brisket time to rest before it is cut. If the brisket is cut while it is still hot, then the juices will all come out.
I won't be able to show you the cut brisket because it is still on the pit and I will have to let it rest as well.
Enjoy your day.